Unique Marble Lighting
Add a sophisticated atmosphere to your interiors with a selection of one-of-a-kind marble lighting pieces. Follow the veins of this precious material, captured in different forms such as the ethereal white sphere by Salvatori, the modern sensibility in Monica Gasperini's rectangular black marmoreal table lamp, and the futuristic Jedi sword by Carrara Home Design.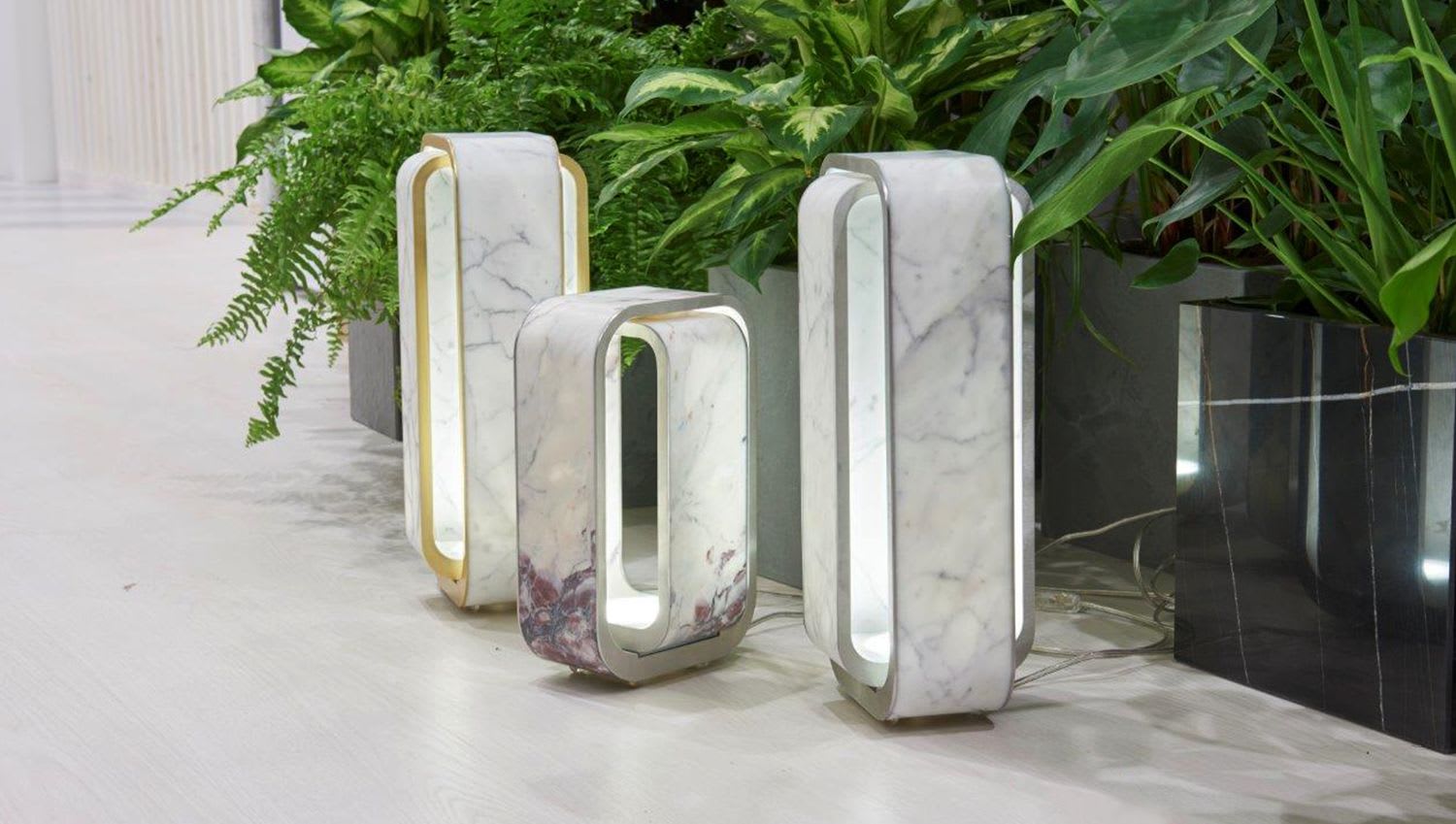 A testament to timeless elegance thanks to its precious composition, marble is a material with the incomparable capability of elevating every ambient. A contemporary interior is well complimented by the ​Romeo & Giulietta Calacatta Marble Table Lamp in Calacatta Caldia marble, an exquisite light source crafted by ​Marmobon creating an ambiance of rare sophistication while enhancing the marble's natural veining. ​[1+2=8] shifts the mood with the striking ​Werner Sr. Portoro/Gold Pendant Lamp, a grandiose square of Portoro marble with a thin and hand-cut silhouette with a structure of satin gold gold-finished steel.