The Studio Visit
To celebrate the launch of the new art category, Artemest invites you to visit three of our artists' workshops and discover the secrets behind their artworks. Meet the sculptor Emilie Lisi from Atelier Brume, the painter Milena Sgambato and the photographer Santi Caleca.

Atelier Brume
SCULPTOR​
Emilie Lisi, founder of ​Atelier Brume, moves between ceramics, art, design and embroidery with attention to the concreteness of the object and, at the same time, to the relational value beyond form. In this compositional process we find raw and refined lands, pure and variegated in a mixture that leads to the alchemical.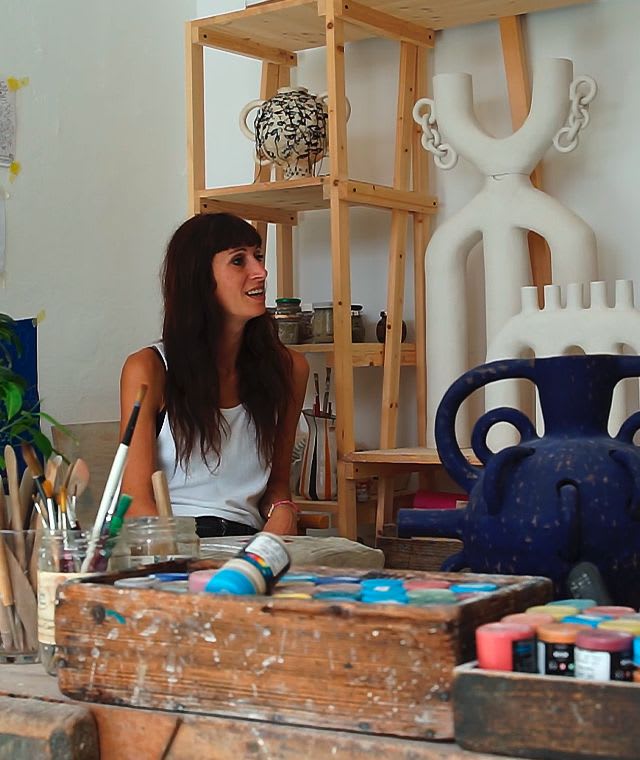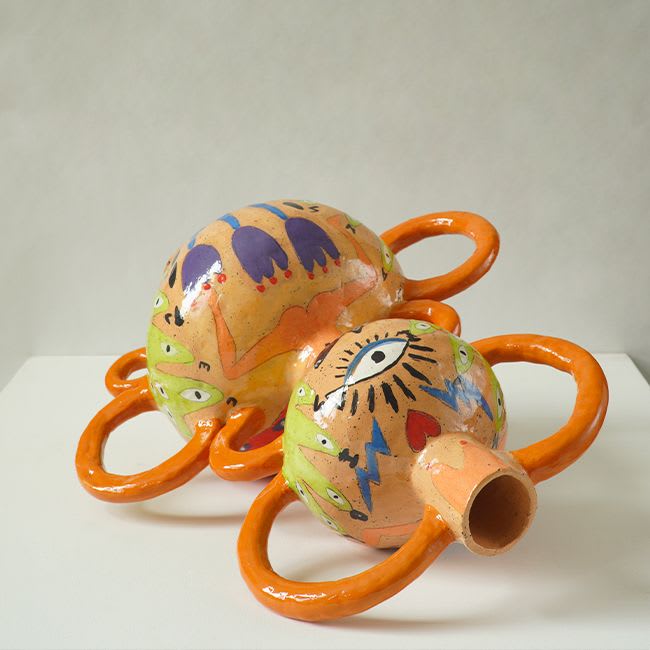 A deep half-breed that the artist obsessively molds and shapes terracotta inside and out, alternating refined craftsmanship and a restless intuition for the invisible core of objects. The compositions grow in an atmosphere of continuous experimentation; the fragility of the material suggests directions, shape, architecture and color. Emilie's ceramics, in their elegance and formal power, maintain mysterious sides, reverse embroidery, dark hollows revealing themselves to be fragile buildings of the intimate.
Tell us about your creative journey.
I am self-taught. I studied textile design and now I work as a freelance for several brands. After many years in the fashion industry, with its wild rhythms and frenetic processes, I felt the need for a new material to express myself, to gain some fresh creative inputs. This is how I met the clay, expression of earth: this element has always been essential in my life. This sensory experience in the dimension of memory has turned into a real means of expression and composition. In this material and in its working, I also found a new relationship with time, a reconnection with myself, with an oneiric, invisible dimension.

What does it mean "art" in your expressive category?
My work is very intuitive. Through the clay I try to crystallize a thought, an energy, a flavor. My intention is to give shape to objects that preserve a soul, extending beyond the dimension of aesthetic or utility. My vases are compositions that do not follow a production line, but an intimate path, private and mystical, and therefore, tending towards the universe. This makes each piece unique.
In an era of fast use, like ours, what characteristics must an artwork have to last over time?
A soul, a bond with deep thoughts and an advanced technique.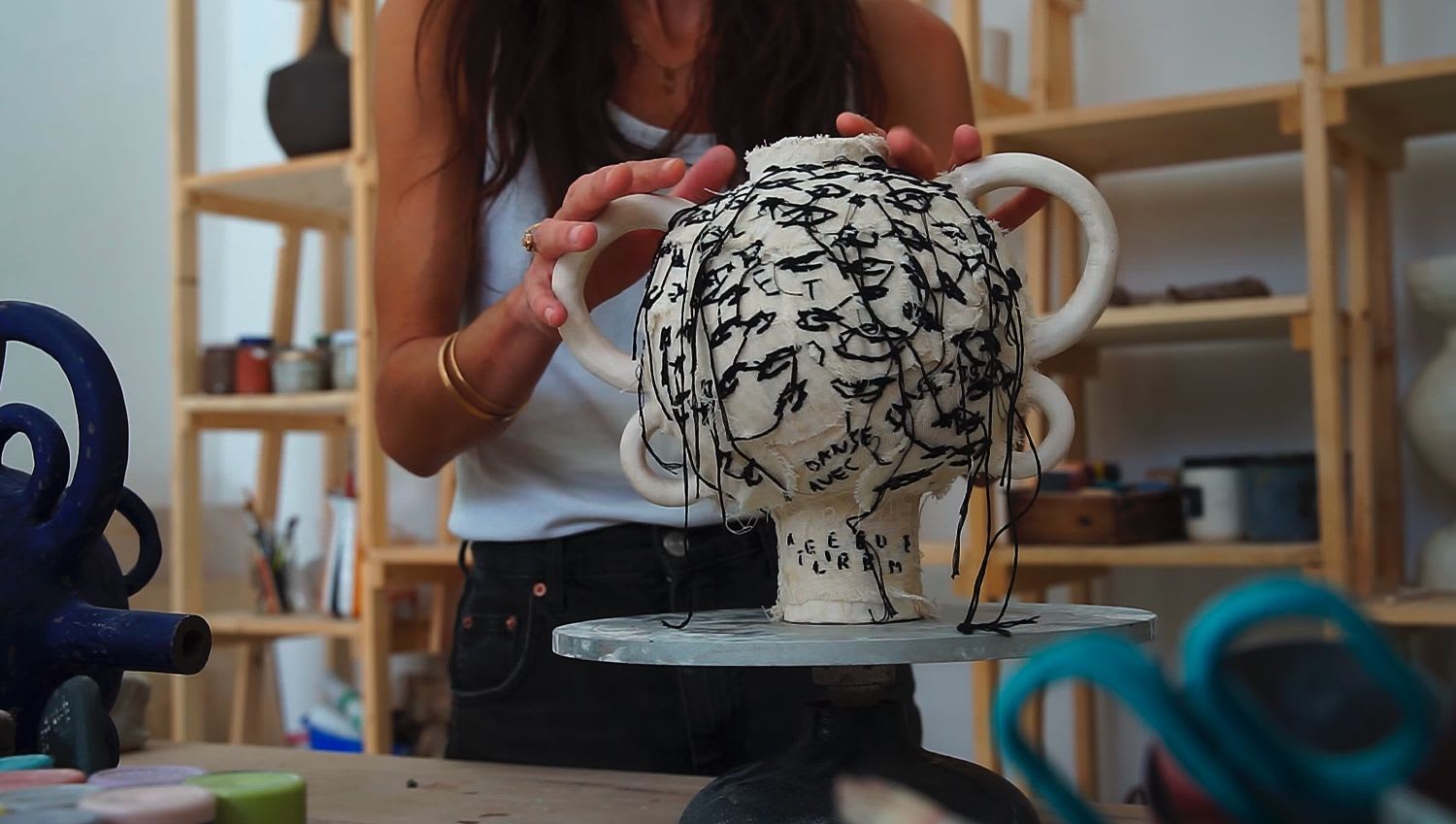 ​Milena Sgambato
PAINTER
Milan-based painter ​Milena Sgambato graduated from the Accademia di Belle Arti di Brera. In 2011, she was selected to participate in the 54° Venice Biennale with the Italian pavilion, representing the Campania region.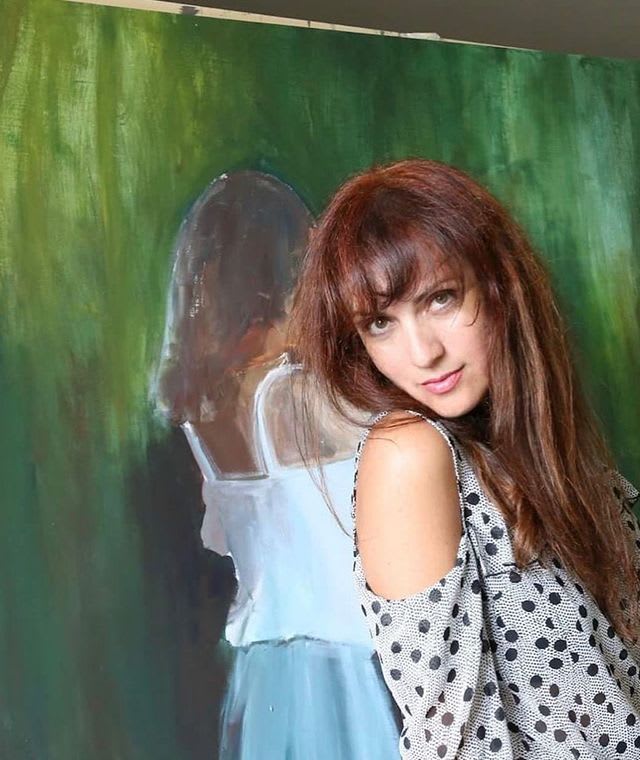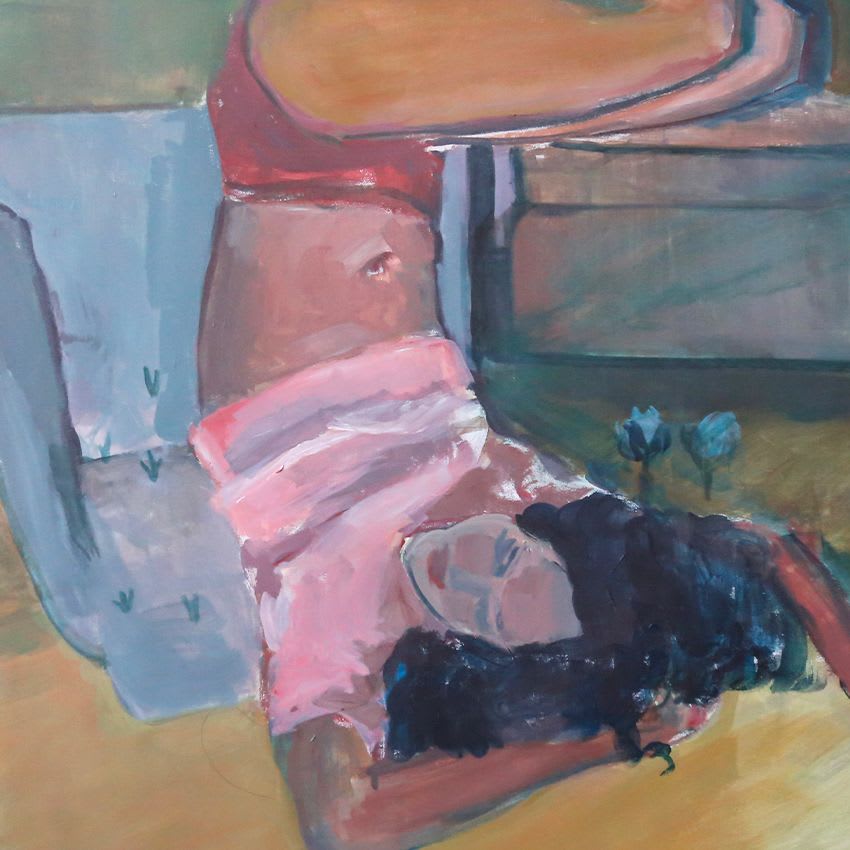 From that moment on, her works have been exhibited in many museums and contemporary art galleries, such as the Museo di Arte Contemporanea di Caserta, and the Costantini Art Gallery of Milan. Suspended in a timeless atmosphere and exuding a strong sense of identity, her paintings seem to emerge from the depths of the canvases, still and motionless. Milena Sgambato's brushstrokes and color palette amplify these indefinite and enigmatic sensations, portraying a contemplation of a fragmented reality.​
Tell us about your creative journey.
Each of my works refers to deep research: I read psychology manuals and find inspiration from books, songs and movies. I like to collect as much material as possible about what I want to express; then, I take some photos and search images on the web and draw many sketches. At the end of this long process, I paint. My painting, however, is free. The artwork can change shape and colors because everything is fluid and ephemeral and I try to connect with something bigger than me, that decides its way. I am only an intermediary and I let painting take its own path.
What does it mean "art" in your expressive category?
Making art is like unveiling something hidden, translating invisible into visible, it is a life story that tells an emotion. For me art refers to an ancestral archetype and makes me feel connected with the origin of the world. Painting is a natural gesture that only takes a little effort, a canvas and colors, while for other forms of art you need more sophisticated technology. Being a painter is like carrying on an ancient message.
In an era of fast use, like ours, what characteristics must an artwork have to last over time?

To last over time, an artwork must guard the seed of eternity, it must be original, a reflection of the artist himself. Art must be born from urgency, from passion and from a strong inner motivation and shake the minds of past and future generations. You should have the feeling that the artwork was done in the moment you look at it, even if it is 500 years old. It must keep the same freshness.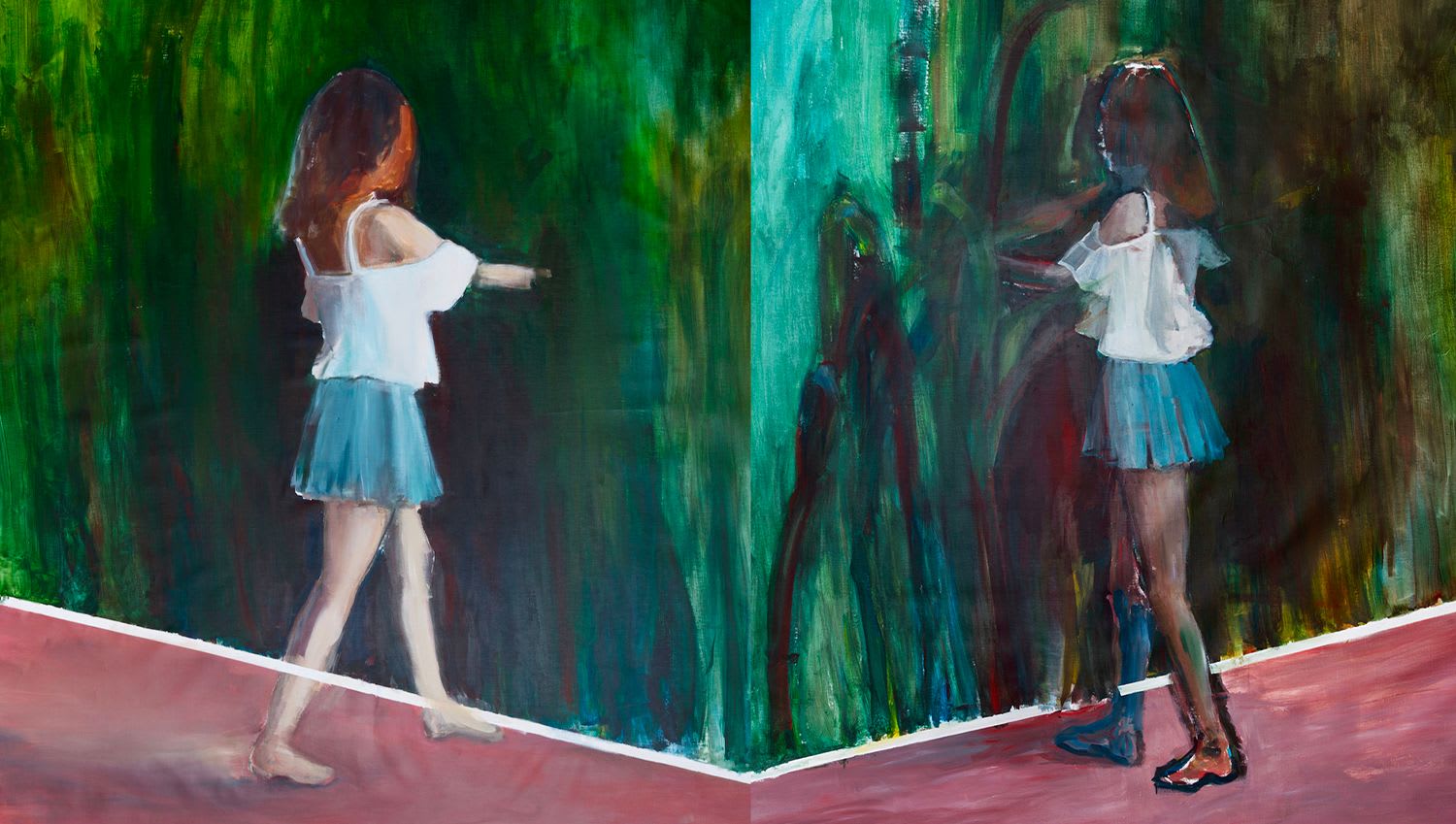 ​Santi Caleca
PHOTOGRAPHER
​Santi Caleca has been involved with photography since 1967. He started reportage photography with Letizia Battaglia for the newspaper L'Ora in Palermo and then he continued in Milan for many dailies and periodicals.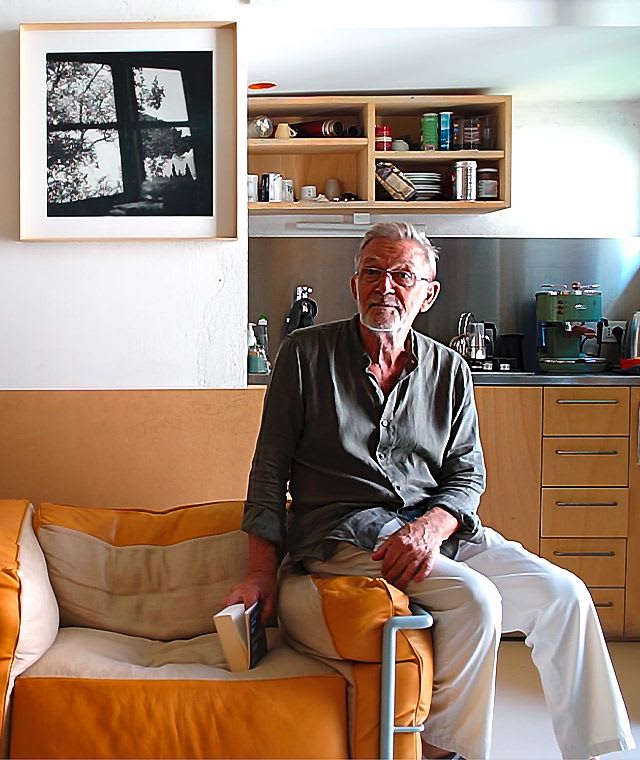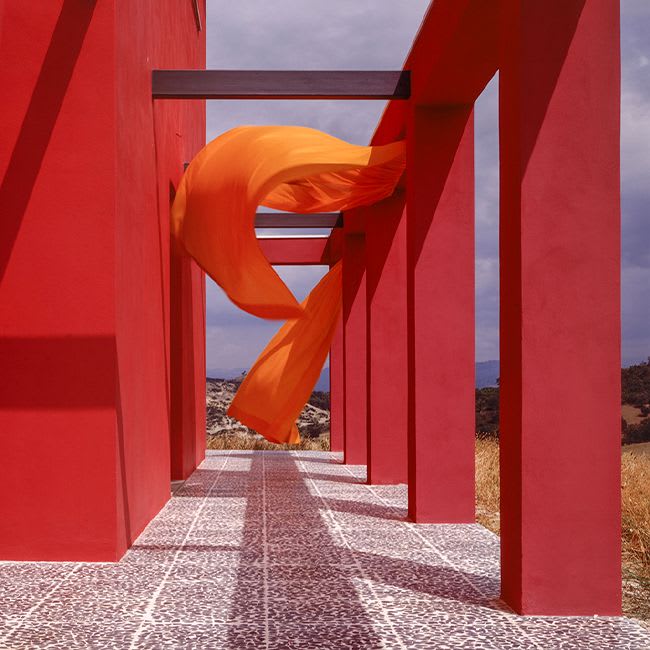 ​In 1976 the meeting with Isa Vercelloni, editor of Casa Vogue, took on a new dimension for his photography, bringing the language of reportage to the world of interiors, architecture, design and art. Another crucial moment was his encounter with ​Ettore Sottsass in 1977, a friendship and collaboration that lasted for over 30 years.
CUSTOMIZABLE
$4,225
Ships in 1 - 2 weeks
CUSTOMIZABLE
$8,455
Ships in 1 - 2 weeks
CUSTOMIZABLE
$7,045
Ships in 1 - 2 weeks
CUSTOMIZABLE
$7,045
Ships in 1 - 2 weeks
CUSTOMIZABLE
$7,045
Ships in 1 - 2 weeks
CUSTOMIZABLE
$5,635
Ships in 1 - 2 weeks
​Santi Caleca's Work
Santi Caleca represents photography in the most passionate and intimate sense of the term. He interprets and analyze its internal forms and disciplines: first reportage, then architecture and design. Methodical, reserved and brave at the beginning, when in 1970s, as a reporter for "L'ora", he documented the mafia crimes and the Sicilian news; then he became a curious interpreter of design and architecture projects.
In the work of Santi Caleca you can read all the visual elements of his life and photographer experience. All of his work is a coherent and recognizable piece of art.