Global Aesthetics by Nina Magon
Meet interior designer Nina Magon, founder of Contour Interior Design, and discover her signature style of bold elements, color and timeless modernity deeply shaped by an international team and global influences. From residential to commercial spaces, her projects carry a edgy yet curated look where she infuses her creative personality and her passion for travel.
Nina Magon is the founder and creative director of ​Contour Interior Design, a studio operating internationally across Canada, United States and India. Renowned for the edgy and bold aesthetics, Nina relies heavily on her global experiences and diverse influeces to create spectacular spaces ranging from residential to hospitality projects, as well as a curated collection of lifestyle product designs.
Her style is eclectic and modern, infused with bold elements and timeless pieces, never afraid to use color and luxurious materials to curate unique and exciting spaces. Combining art collection, statement designs and coordinated textile across her spaces, the rooms that she designs evoke a feeling of connectedness and refined abundance.
Discover on our interview with Nina Magon her passion for travel and how it has shaped the way she sees interior design, her interest and skills with different materials and her incredible eye for finding the perfect lighting fixture for her projects.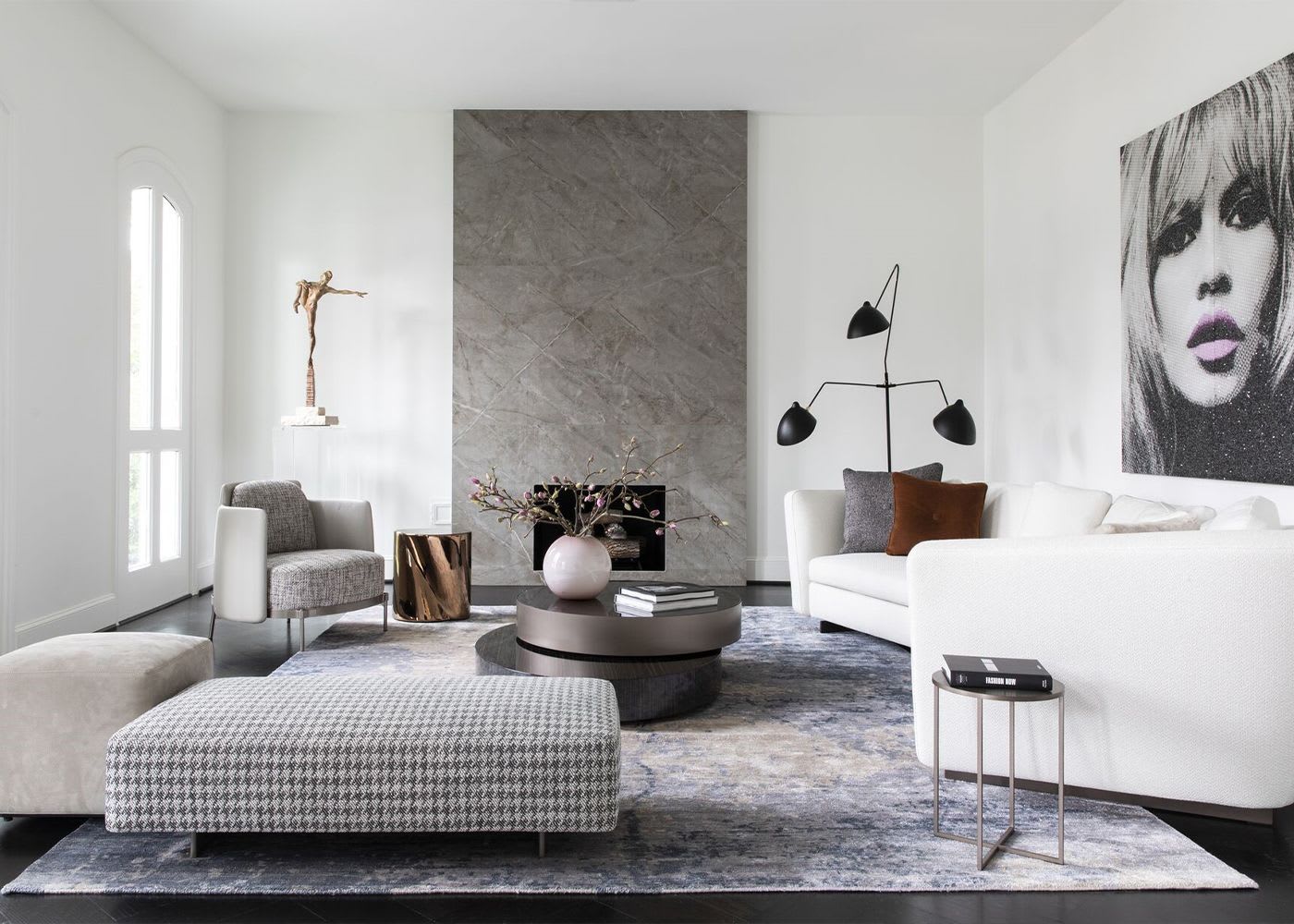 How did you first become involved in the world of design? Tell us your story.
Traveling around the world from the ripe age of 3 evoked a feeling of connectedness as I realized how small the world really was, yet how captivating and vast it could be. Through my travels to London, Hong Kong, Germany, Italy and countless more, the country that inspired me the most was my heritage country of India. I visited India practically every summer and experienced the most architecturally exquisite buildings such as the Taj Mahal, The Red Fort, and the Golden Temple, to name a few. When shopping in the local bazaar and attending countless fashion shows, I developed an admiration for materials. Silks, chiffons, beadwork, metalwork, jewelry and all shiny objects were fascinating to me. I understood that if India had so much to offer from a cultural perspective, then I could learn so much more from understanding and exploring the inner cultures of other countries.
From a young age, I knew creativity was beckoning me, yet I double majored in Economics and Finance as that was the equitable thing to do. After obtaining my degrees, it was time for me to follow my true passion. I believed fashion design was my forthcoming, and so I pursued another degree in fashion design. Slowly but delicately, I discovered Interior Design through my love for fashion and opulent things and realized the creation of emotion-provoking environments would be my true calling. With that, I realized that the luxury landscape of the world was widening, and that's when Contour Interior Design was born.
How would you describe your personal style and what's the personal signature that makes your projects unique?
I would describe my personal style as a forward-thinking, daring, refined, and innovative style. I have an internationally diverse team that brings a very global design aesthetic to each project that exudes an international context of enriched style. I look at design from a global standpoint, which in turn has allowed my firm to create stand out designs and has played a major part in the success of my brand and the business as a whole.
Where do you draw inspiration for your projects?
Travel. There are so many different design styles throughout the world, so by traveling you get to see design from each different culture and it presents a very global view of design. Traveling also allows you to respect others' views of design and presents the opportunity to open your mind and welcome all those different styles. With more of a global knowledge on the many different design styles, it allows you to create designs that blend the old with the new in a forward-thinking and modern way that is updated with the times of today.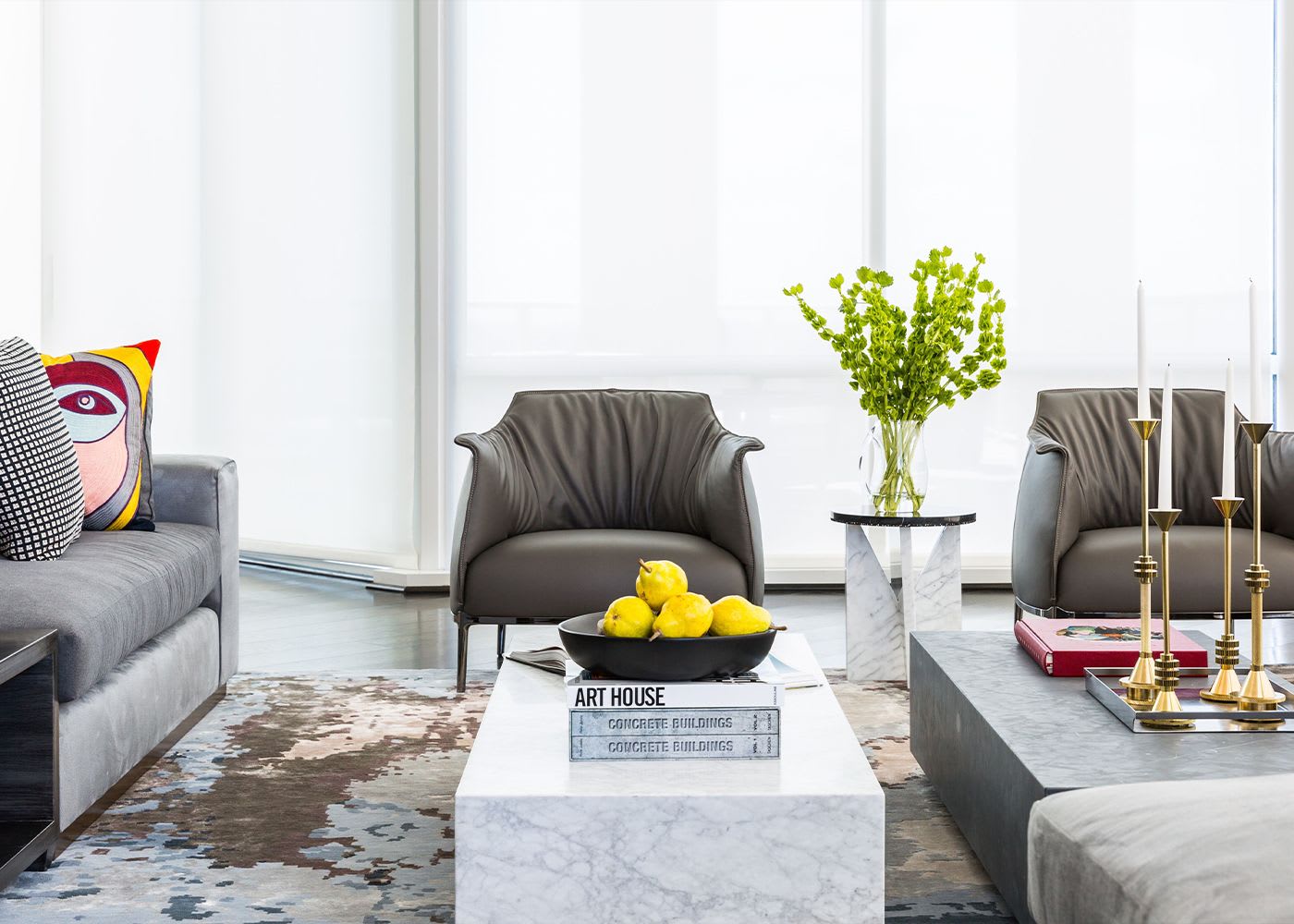 What's the decorative piece you enjoy the most selecting or styling for your clients and why?
Lighting Fixtures. Lighting fixtures can be a beautiful statement piece as well as a focal point in any space and the design options are endless. You can have a beautiful space, but add a bold and luxurious looking lighting fixture to it and the whole design becomes elevated!
In a hyper-digital world, do you often turn to social media and online mood boards for inspiration? If yes, which is the social media platform you use and why did you choose it?
Yes, I love to use Pinterest. Pinterest is great to create inspiration boards that can really help with the design aesthetic, direction, and mood of a project. My whole team uses Pinterest so we can all be on the same page for the style and direction of each project. It is also a great way for us to get a better understanding of a client's aesthetic that are unsure of what their style is.
What is your favorite project you have worked on and why?
51fifteen restaurant inside of Saks Fifth Avenue in Houston,Texas. 51fifteen will always hold a special place in my heart because it was my first restaurant to ever work on and it really put me on the map for luxury design. The owner presented us with an empty shell and really allowed us to use our creativity in a bold way to express our design vision, which was a really great design and learning experience for myself and my team.
Do you have an interior design master that you look up to?
Yes, Zaha Hadid. Zaha Hadid is truly one of my greatest inspirations, in the fact that she constantly went against the grain and stood out by being different and staying true to hercraft. She is widely seen as the greatest female designer of contemporary times, who reshaped design for the modern epoch –something difficult for women to do in her time. Against all odds and a great deal of prejudice, she broke one glass ceiling after another.Zaha Hadid will always be someone that I look up to because she was not scared of being different and instead embraced it, which made her work beautiful masterpieces that will go down in history.
The beauty is all in the details, but the details are only as good as the intricate quality of craftsmanship!