Travel and Taste, the Secrets of Focaccia
Some say Ligurian focaccia is the best focaccia in Italy. The secret might be in the water, or perhaps there is a secret ingredient.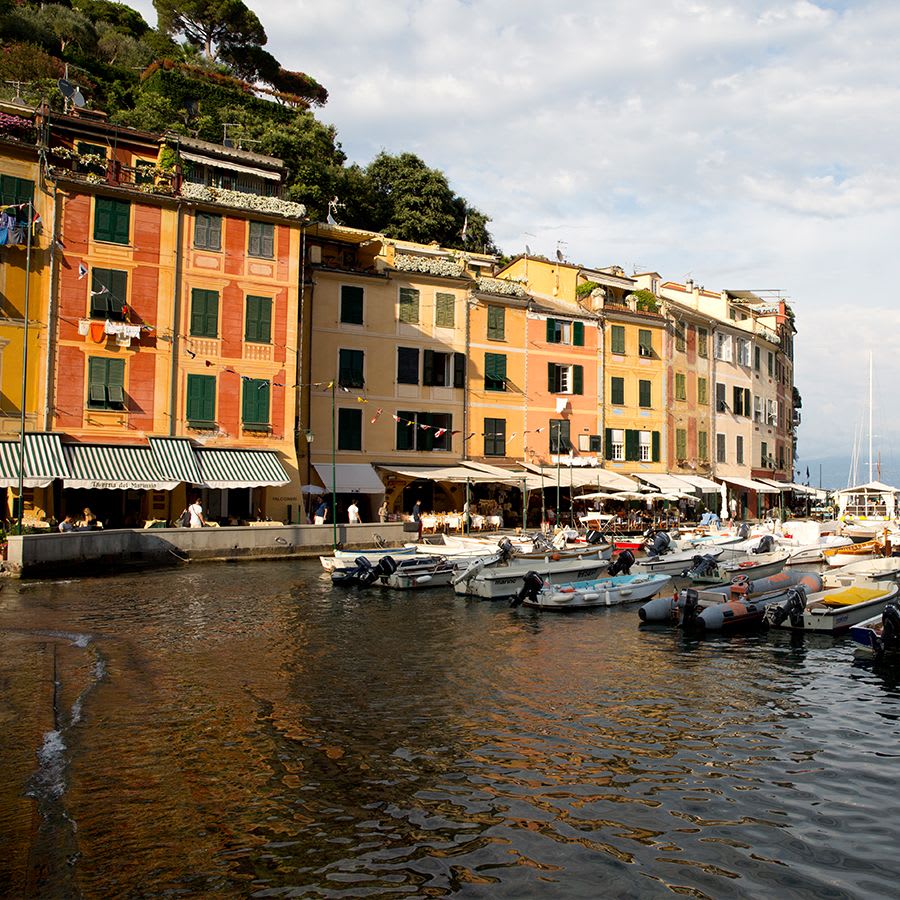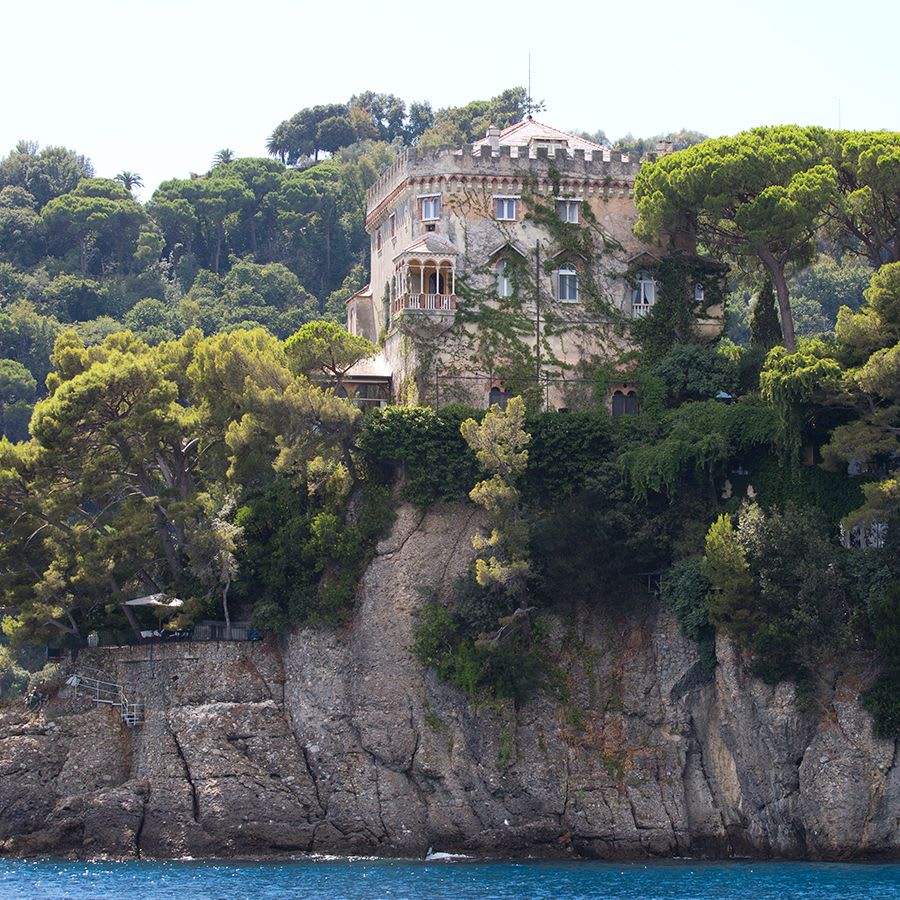 Text by Amie Watson
It's 11am in Levanto and I'm starving. I've just washed the Ligurian Sea off my wetsuit and put away my surfboard and as I walk from Brothers Surf House to my room at the Ospitalia del Mare, the aroma of freshly baked bread wafts through the streets.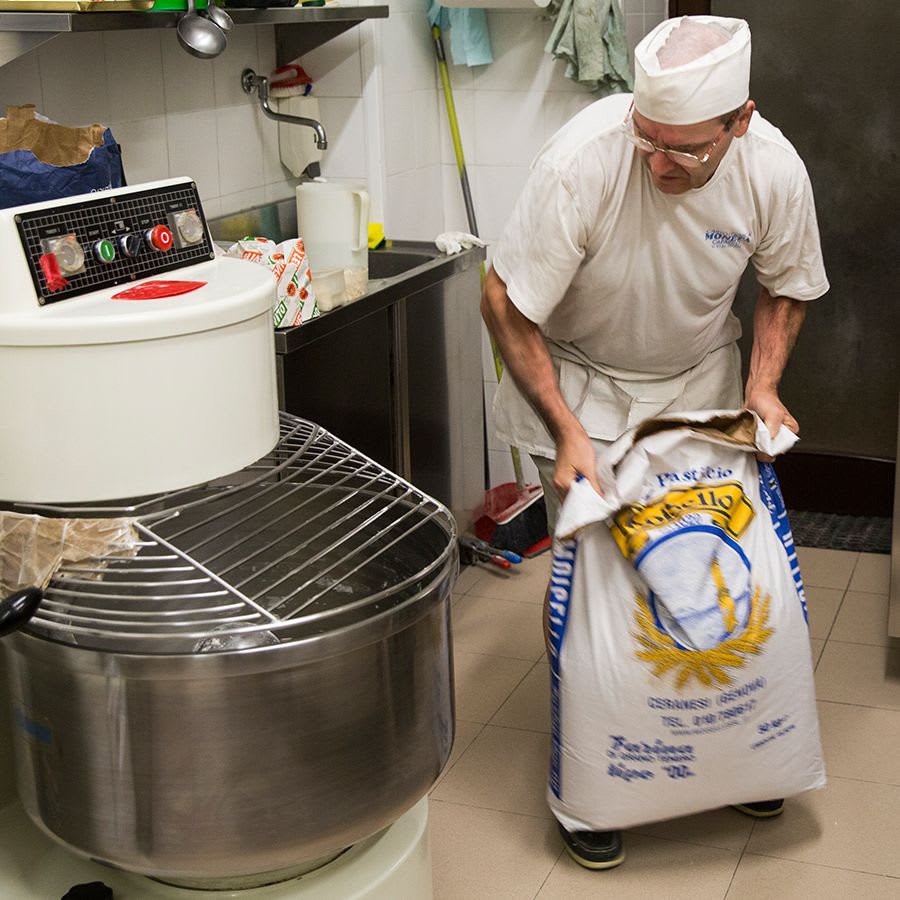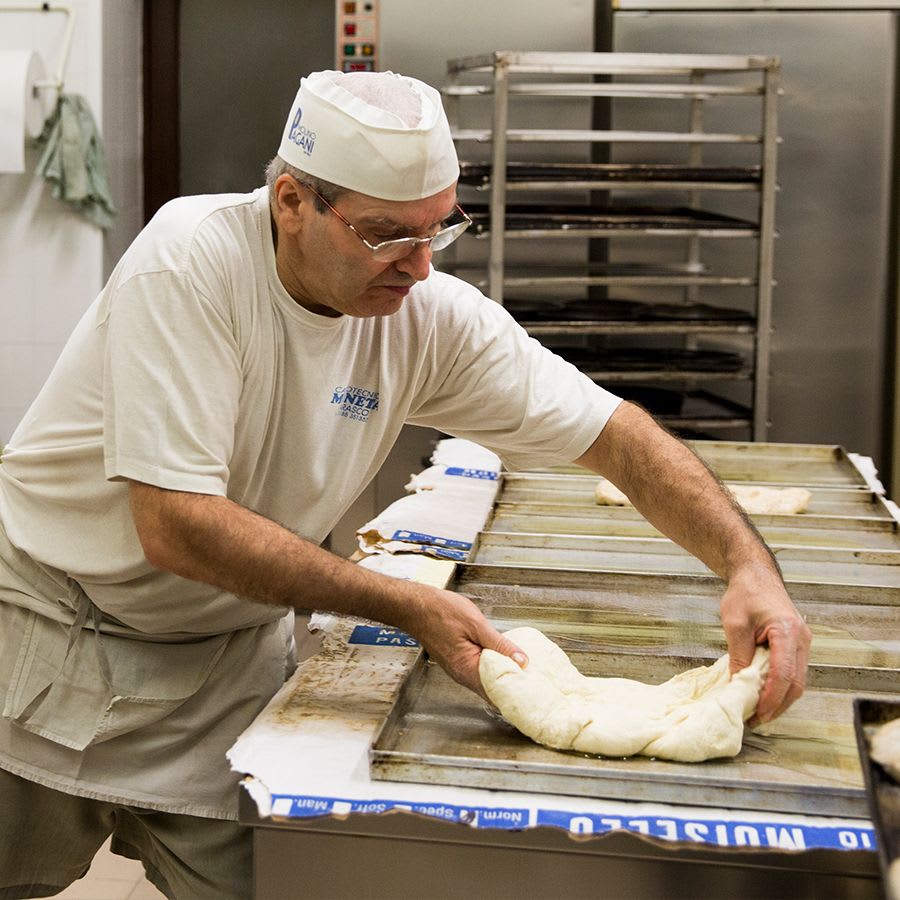 ​In larger cities like Genoa, bakeries start selling squares at 8am to business people on their way to work. But on the the Ligurian Coast in La Spezia, the day starts more slowly – which is perfect for me, as fresh from the salty water I'm salivating at the counter at Panificio Raso. Their still-warm sheets of homemade fluffy focaccia are made with 'OO' flour, water, salt, olive oil, baker's yeast and barley malt. I order a small piece stuffed with olives and a second heaped with sweet, slow-cooked onions and decide to start my siesta early.
Via Dante 29, Levanto, 0187808579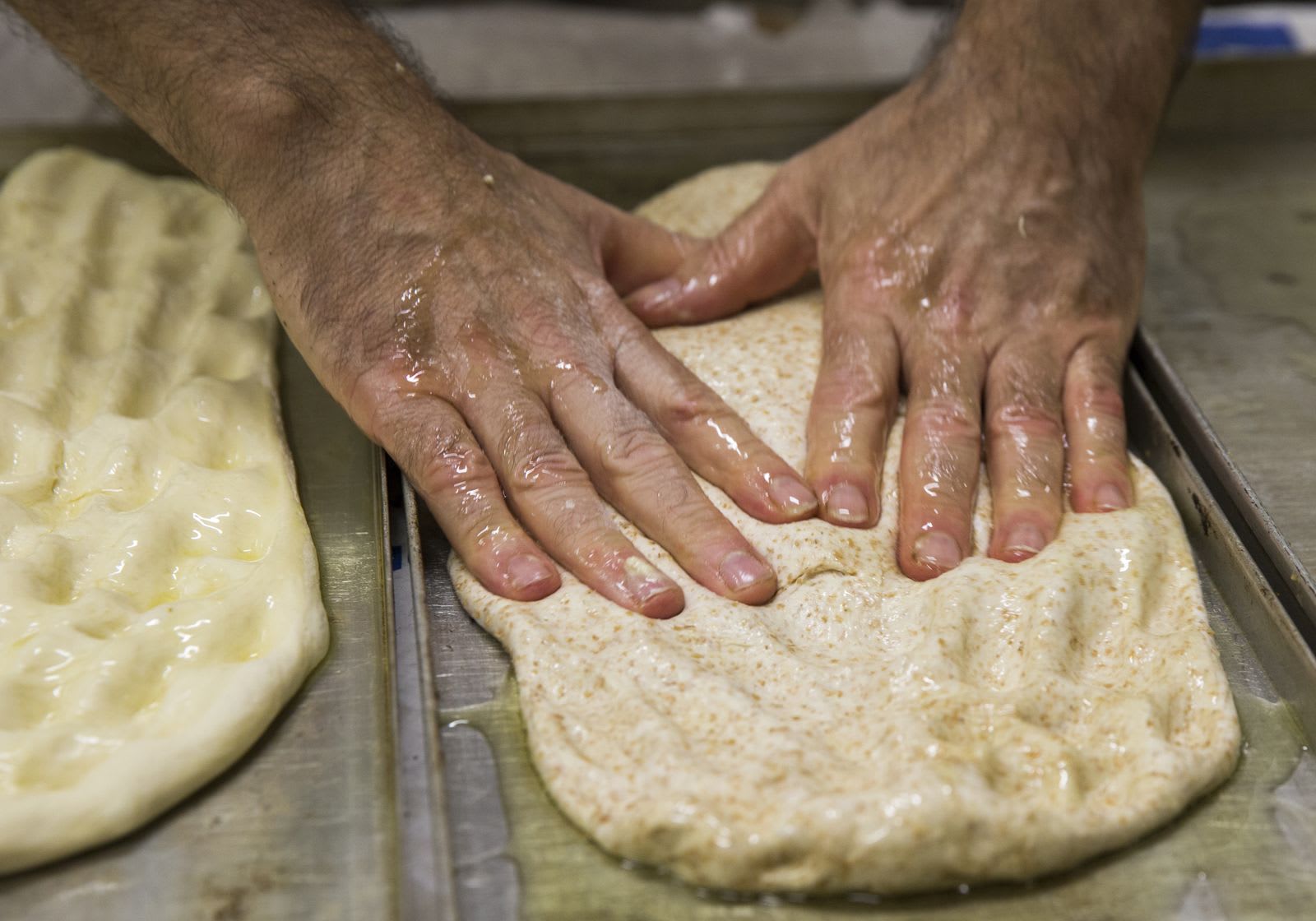 ​11am is the perfect time for focaccia – the inexpensive fluffy flatbread shaped like a thick rectangular pizza, with olive oil and salt pooling in finger-made indents on top. For those in need of an early lunch, optional ingredients like marinara sauce, caramelized onions, meats, pesto, olives and soft cheeses shift the crispy bottomed snack to a light meal. It's the time when you need more than a pastry and an espresso but less than a multi-course Italian lunch (most non-restaurant businesses close down here midday for two to four hours for both the day's most important meal and the ensuing siesta).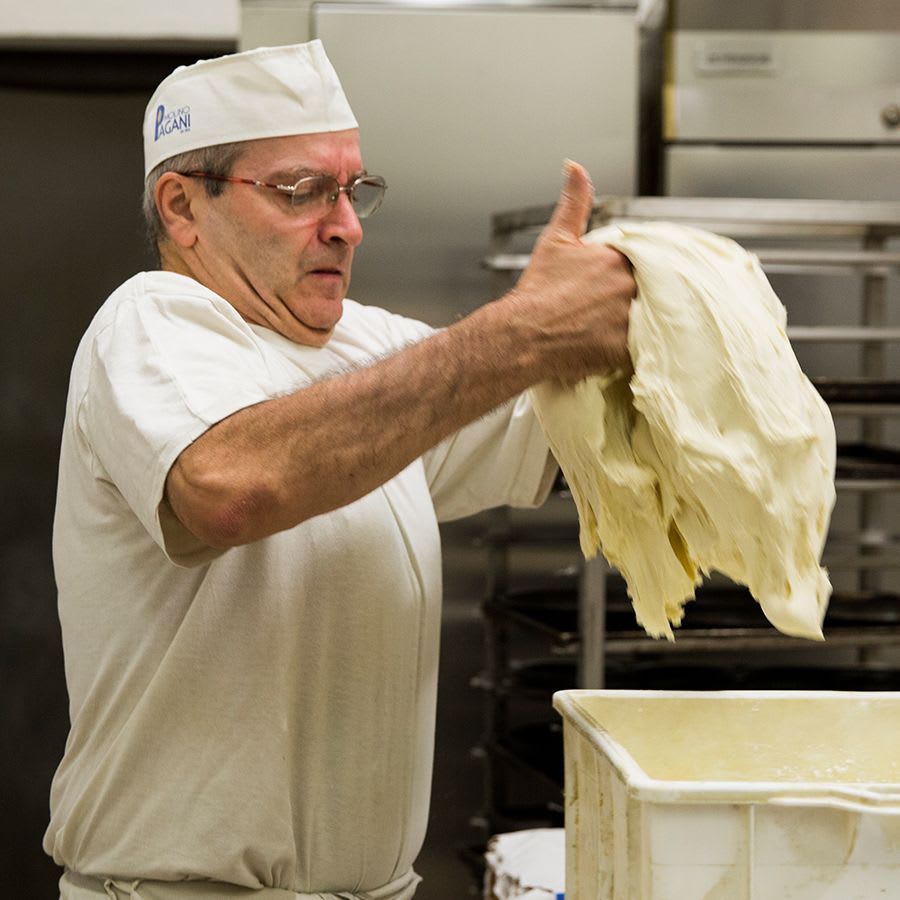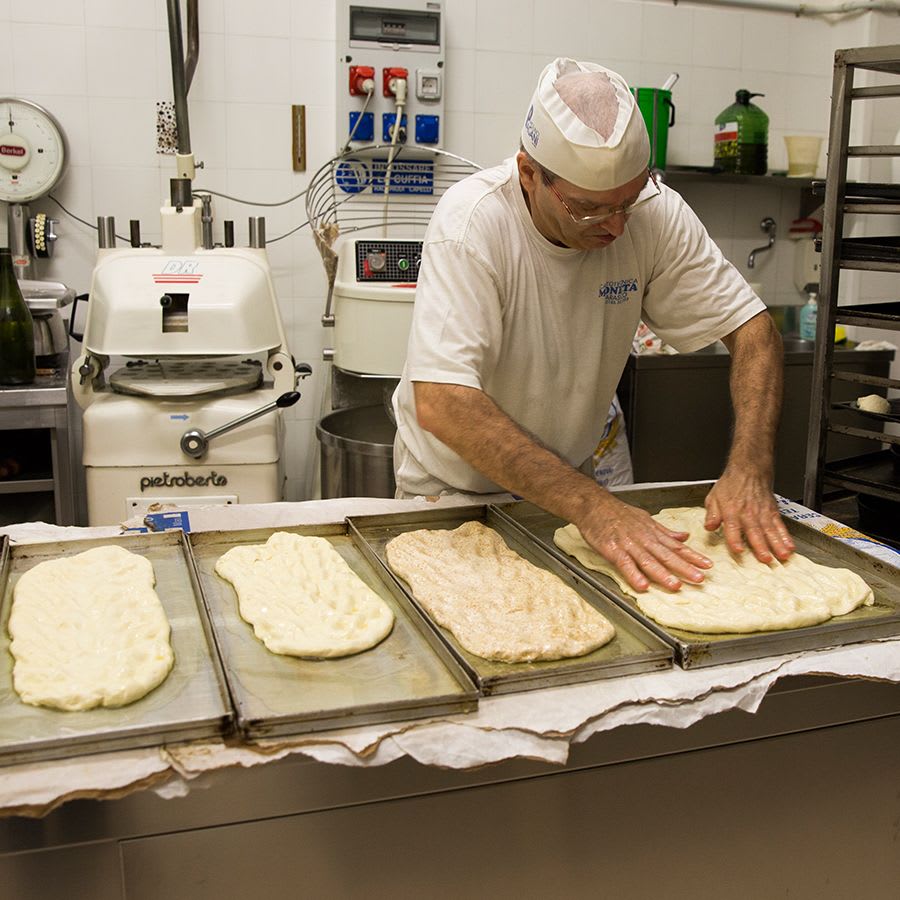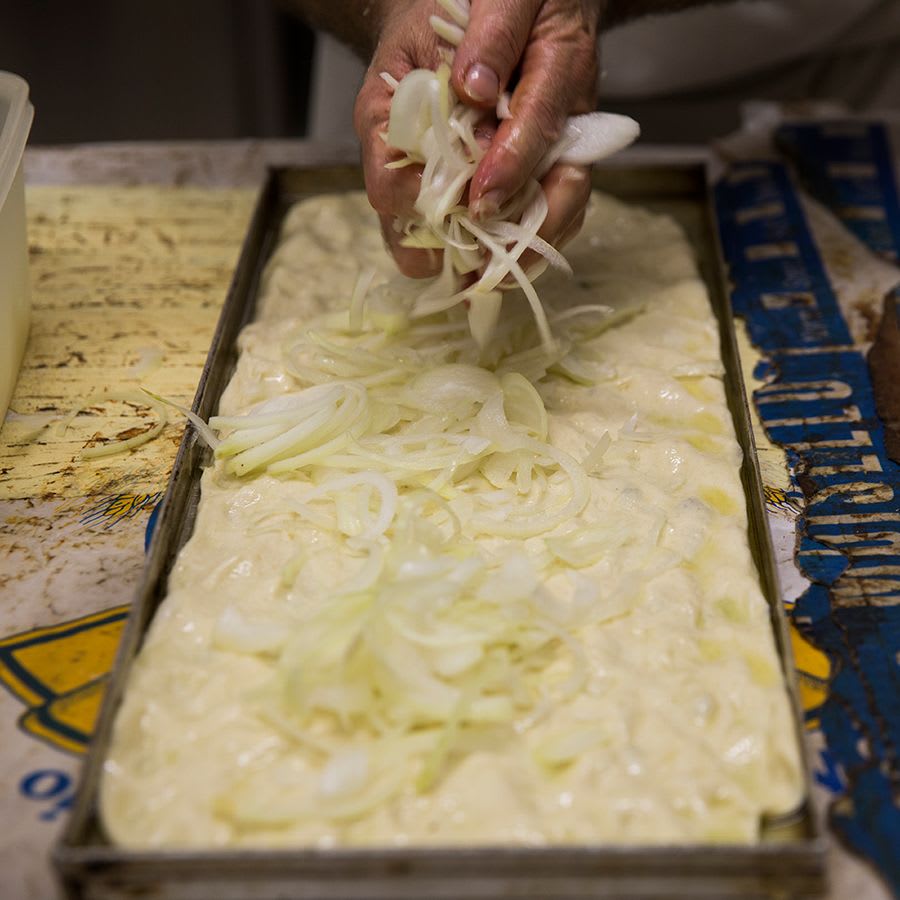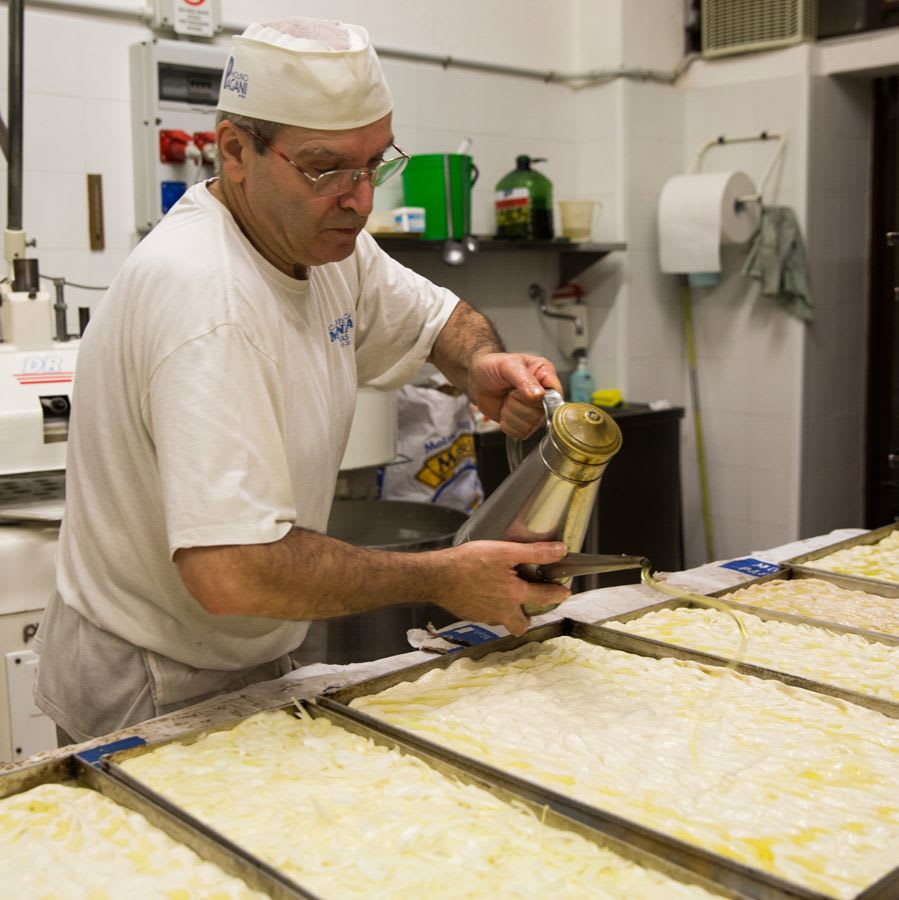 ​How far should one go for focaccia? Despite being rocked by landslides and heavy rains in recent years, the most popular way to see the coastal Cinque Terre – five hillside townsthat descend the Ligurian coast – is still by foot. Alternate, though slightly less scenic trails connect Corniglia, Manarola and Riomaggiore while the original, seaside paths between Riomaggiore, Monterosso and Venazza remain open. So for now, there are no lovers on the Via del Amore at dusk. But that doesn't keep crowds from packing the Fococcerio Il Frontoio in Monterosso al Mare for some of the best focaccia in Liguria. Try the version with anchovies and tomatoes before contiuing by foot or by train to Riomaggiore – or hiking back to Levanto along the still-open trail to work off your snack in time for lunch.
Via Goberti 1 (off via Roma), Monterosso al Mare, 0187-818-333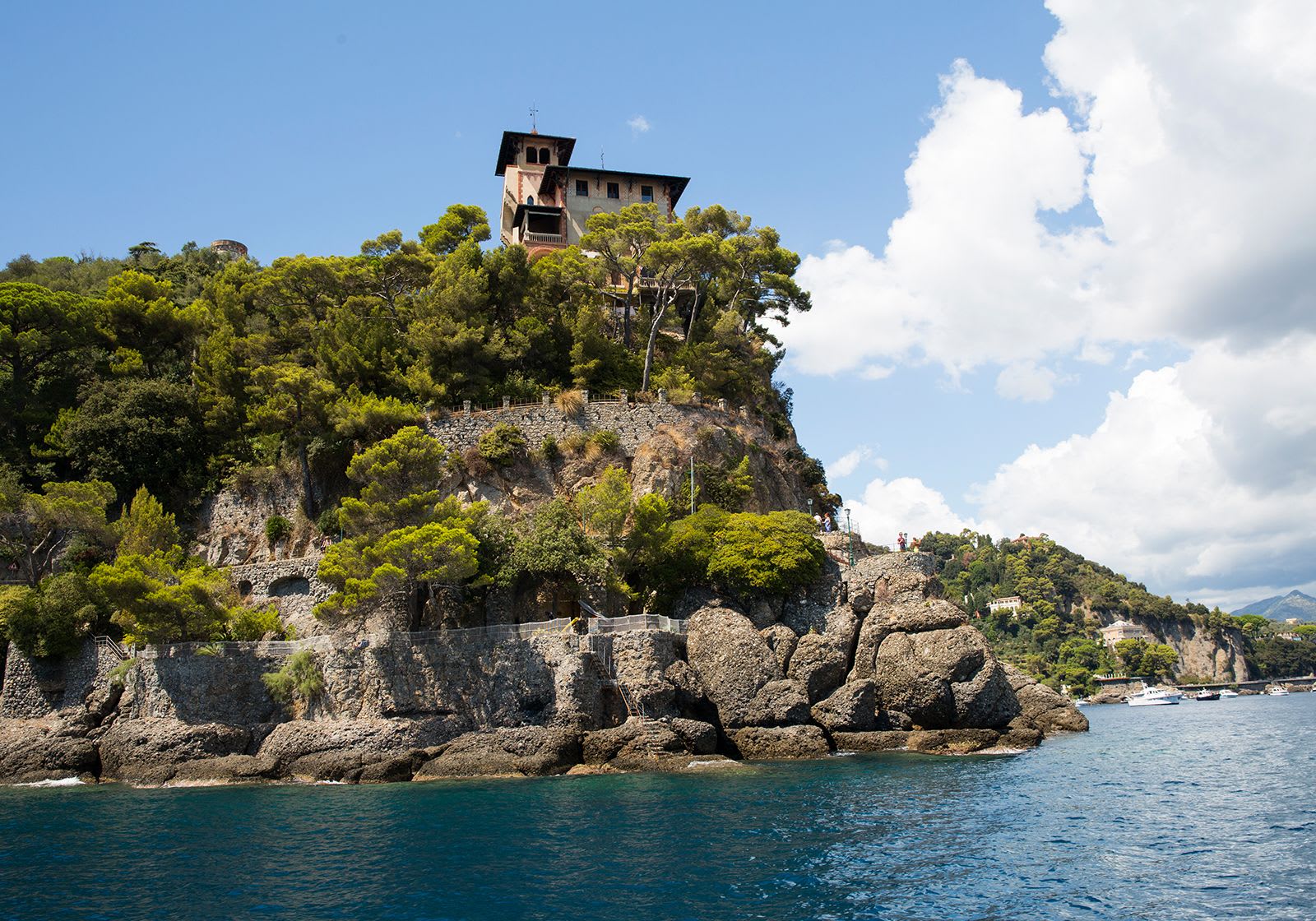 ​No focaccia hunt is complete without a trip to Recco in the province of Genoa. Here, focaccia is a Geographical Indication – specifically the denser, yeast-free version stuffed with fresh, local Crescenza cheese similar to stracchino – meaning the area essentially has a copyright on focaccia. At the casual Focaccia in Piazetta, the six- or seven-minute wait is worth it for your made-to-order snack that crunches in your mouth before you reach the soft cheese.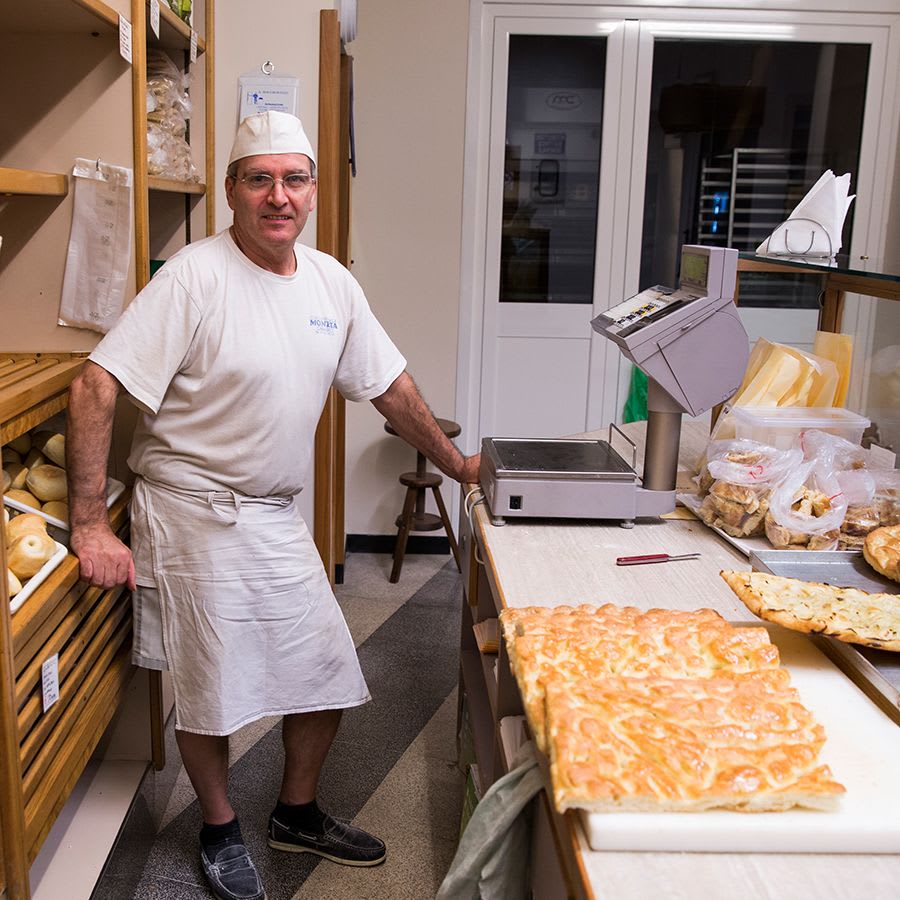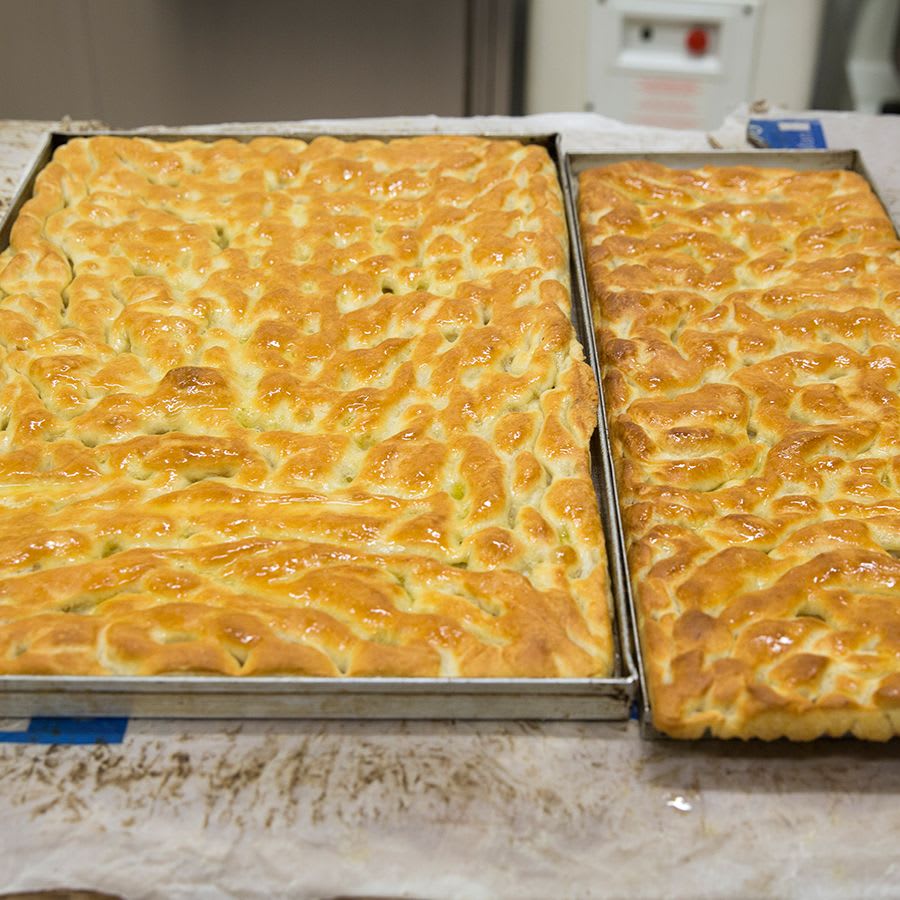 ​At Focacceria di Teobaldo in the city of Genoa, the focaccia is sold by weight. A kilo of the tomato and cheese-stuffed version goes for €13.50, but the beauty of by-weight goods is that you can try smaller pieces of several versions in one sitting – like those spiked with giant green olives or topped with slices of zucchini, eggplant or salami or slathered in slow-cooked, sweet-and-savoury onions.
Focacceria di Teobaldo, Via Balbi 115r, Genoa, 010-246-2294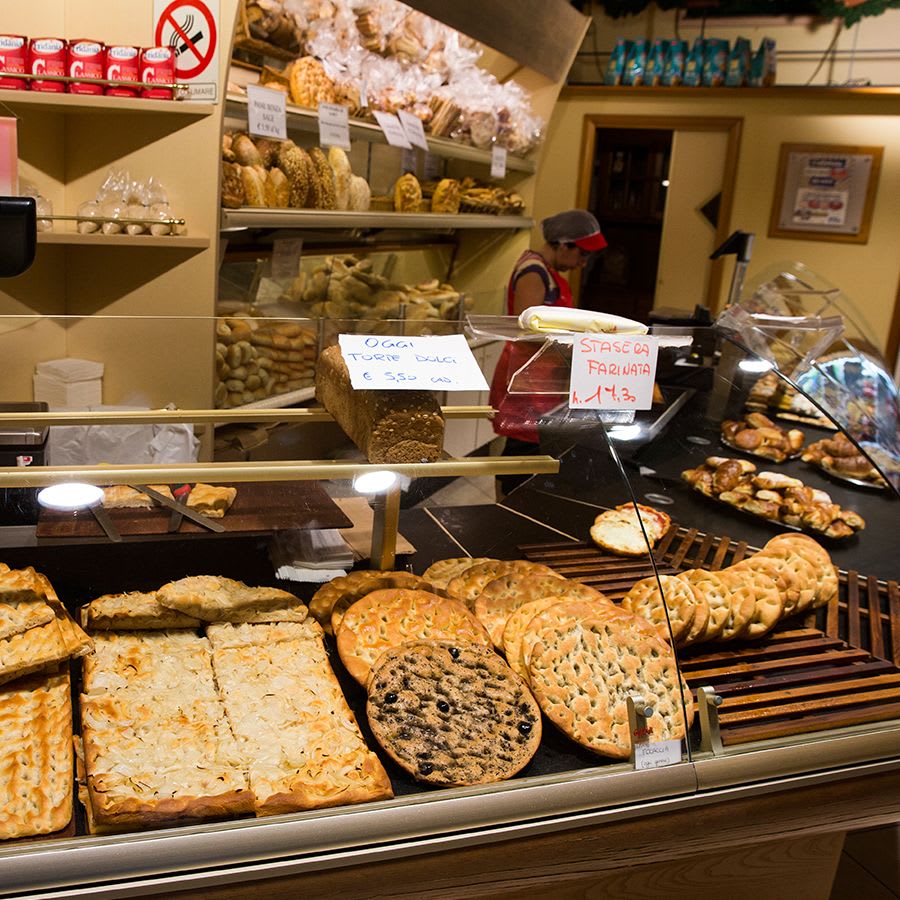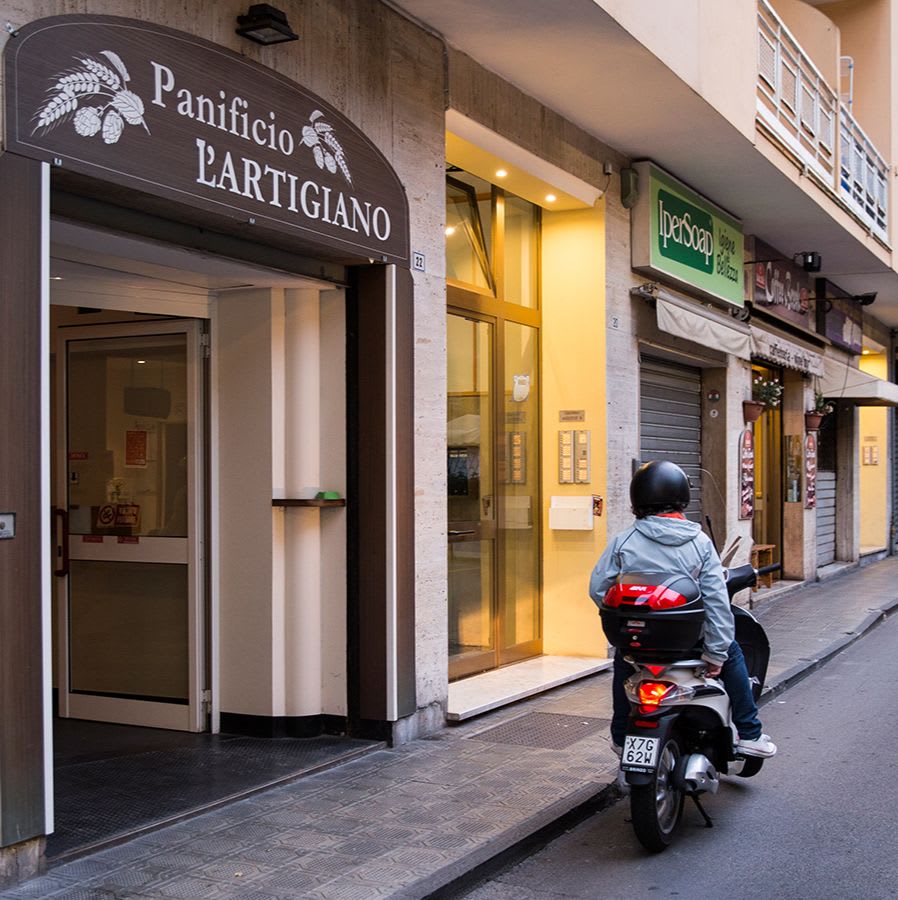 ​On the western side of Liguria in San Remo, the specialty is air-pocketed sardenaira, a fluffy, doughy ode to the nearby sea that's topped with fresh tomatoes, black olives and capers. Try it at Panificio Saraceno, where you can celebrate the successful end of your quest by following it up with pistachio-topped cakes and cannoli – or another slice of focaccia.
Piazza Cristoforo Colombo, 9, Sanremo IM, +39 0184 507272