A Day in Milan: Navigli
Countless bars, restaurants, shops and markets make Navigli a definite destination and a reminder of what the city used to look like.
Text by Acelya Yonac
Once a bustling working class and merchant area, the Navigli – Ripa di Ticinese and Naviglio Grande – is now Milan's fun and social activities' center. Countless bars, restaurants, shops, fairs and markets make it a definite destination and a reminder of what the city used to look like. with boats floating in for trade, artisans and painters keeping shop in its hidden streets, and le Lavandaie, the washerwomen doing the laundry on the river. Today, the neighborhood is the ideal place to live in, work, do sports and socialize.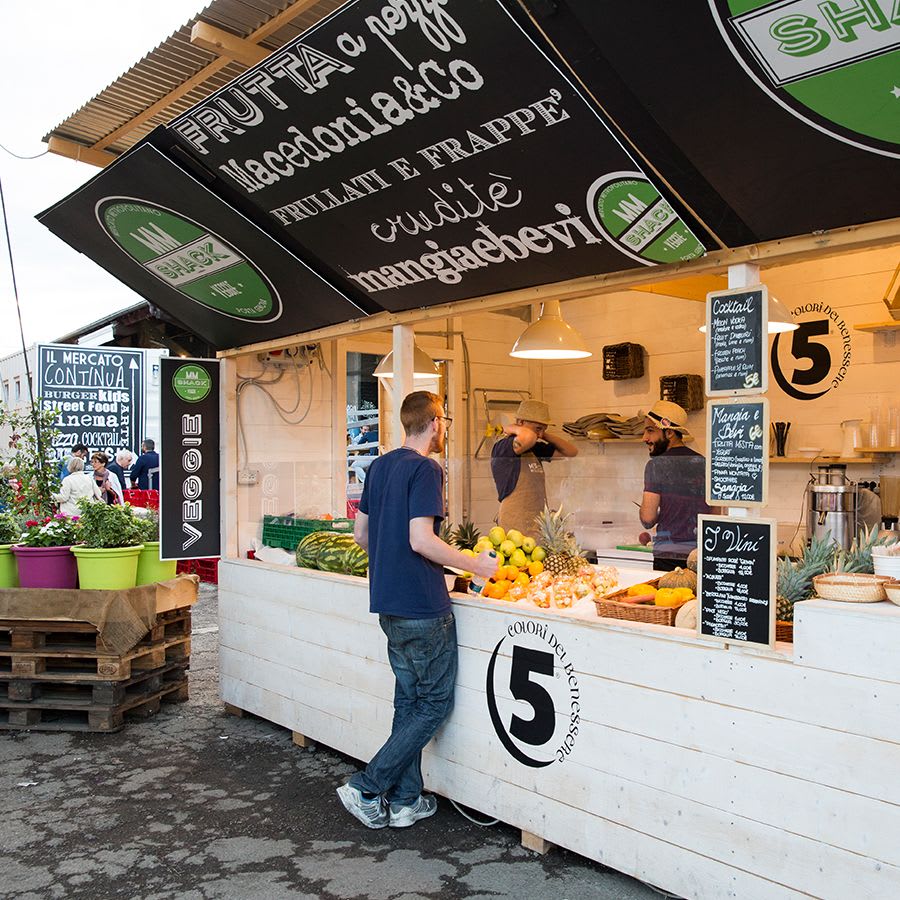 You can still see the Vicolo delle Lavandaie and imagine what it must have been like, women curved on their knees, rubbing soap on cloths, getting their hands wet and dirty in the Naviglio.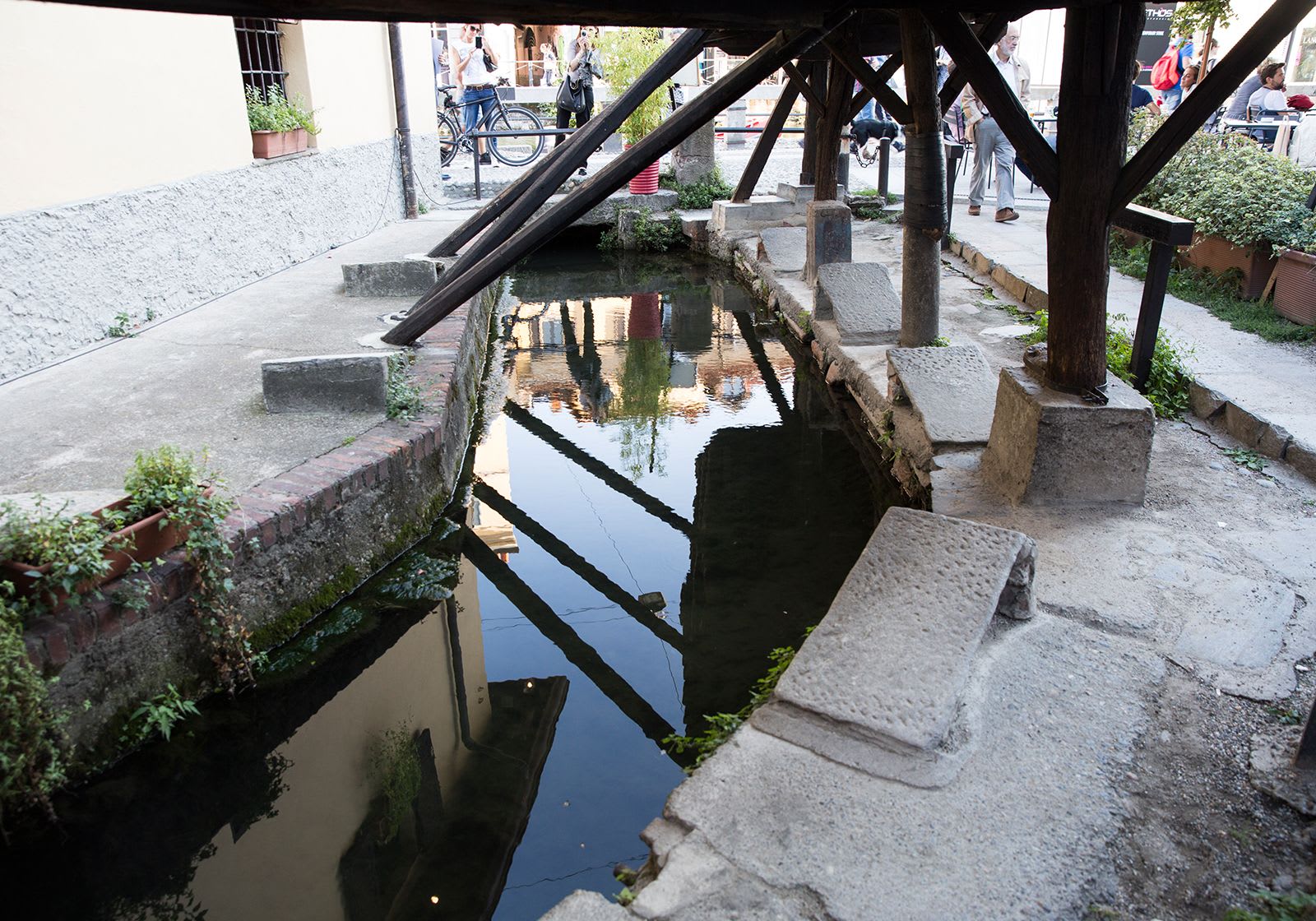 The charming atmosphere of the river, the urban landscape that surrounds and connects it to other small towns on the outskirts of Milan, gives the area a unique personality, something that goes beyond the busy night scene.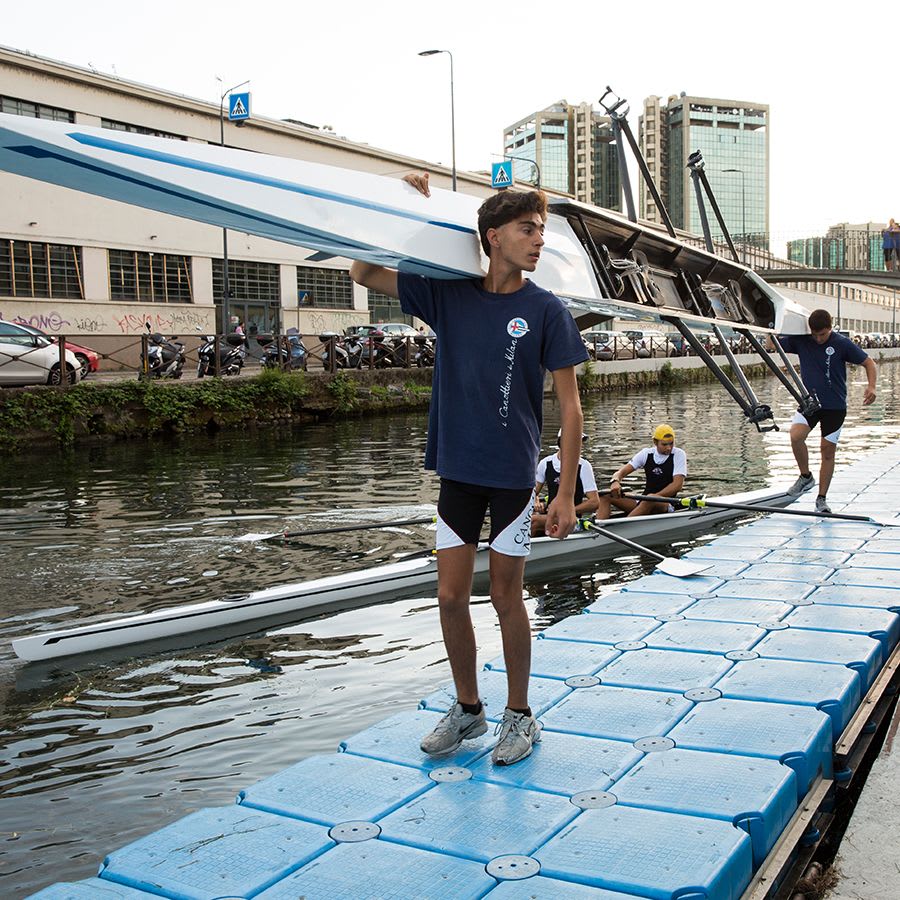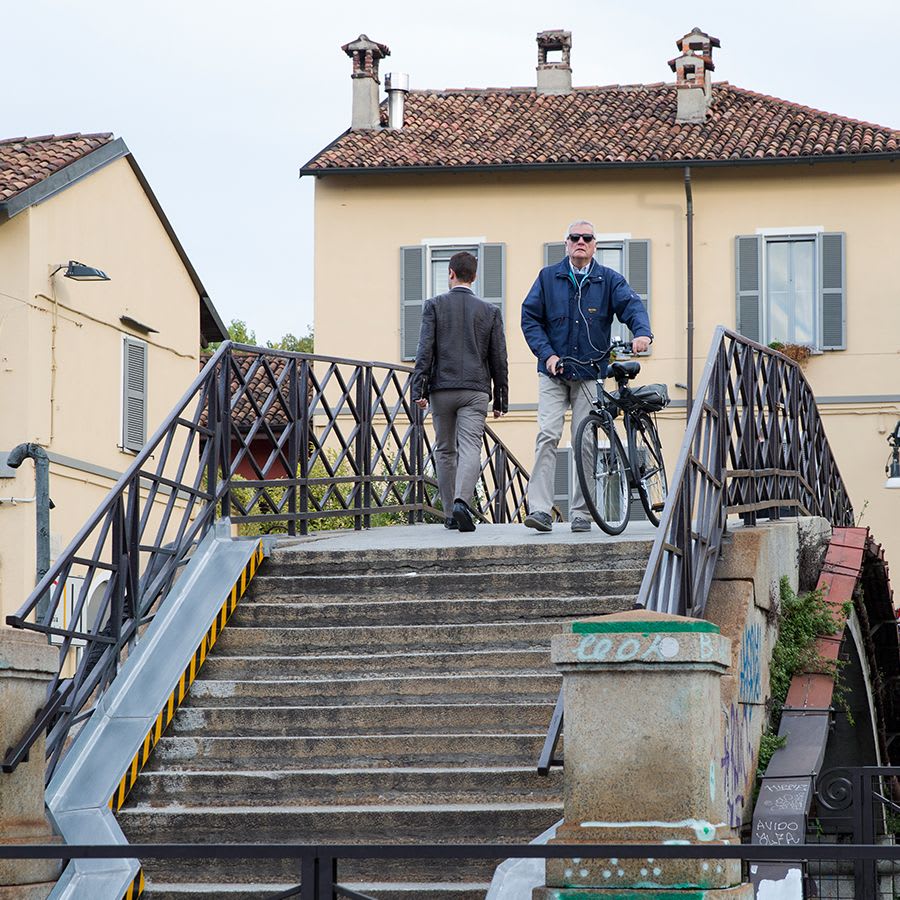 It starts at 8am at the Cannottieri di Milano, a rowing club founded in 1890, now a symbol of the city. It hasn't undergone a re-styling; the club is loyal to its original DNA and old-Milan flavor. When you arrive there in the morning, you see rowers getting ready, tennis players dropping a sweat, and swimmers in the water getting their morning workout. To get to the club you go through the Santo Cristoforo area and by its lovely church.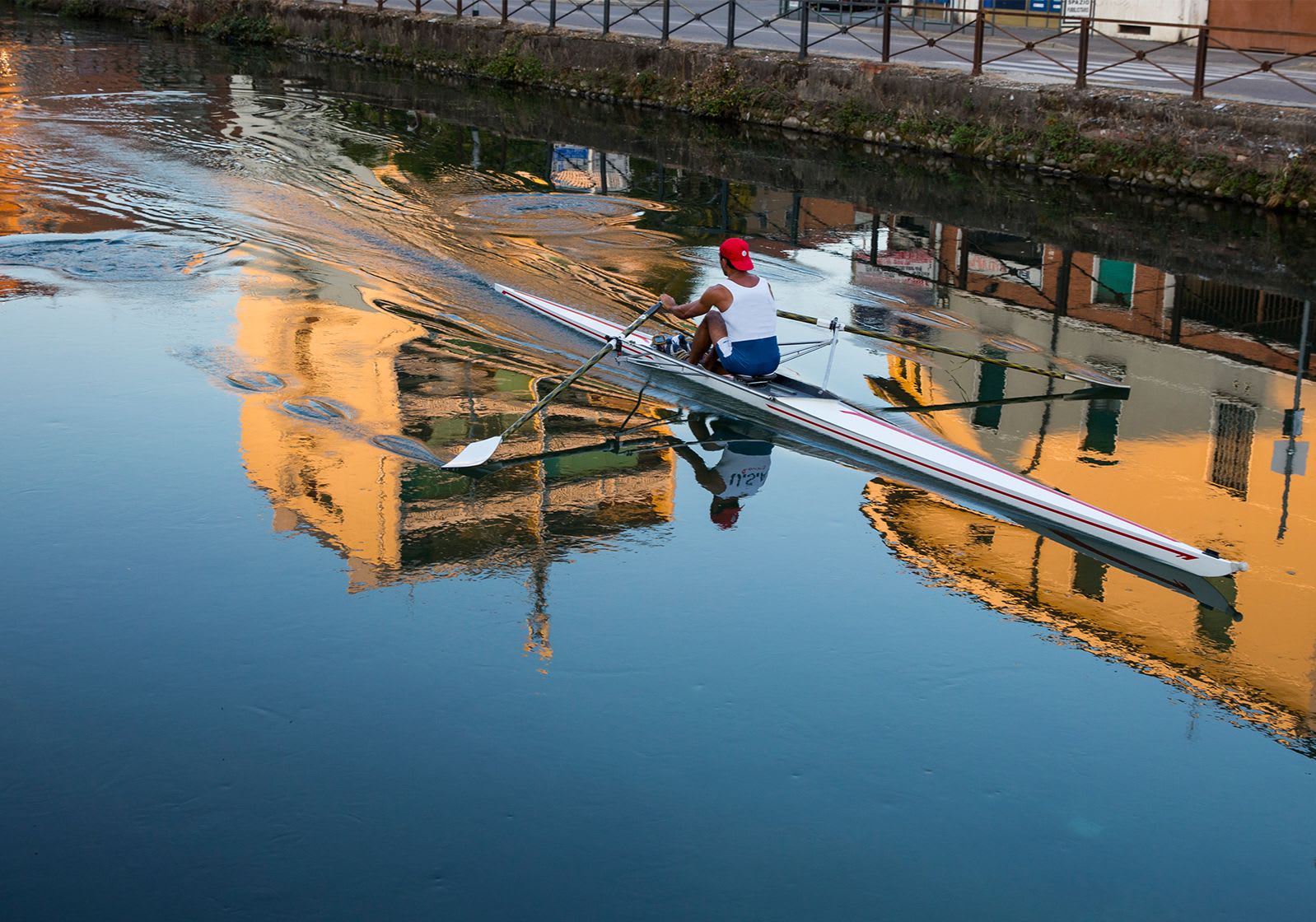 Chiesa di Santo Cristoforo
​Address: Via S. Cristoforo, 3, 20144 Milano
​Canottieri Milano
​Società Canottieri Milano  
Social Club
​Address: Alzaia Naviglio Grande, 160, 20144 Milano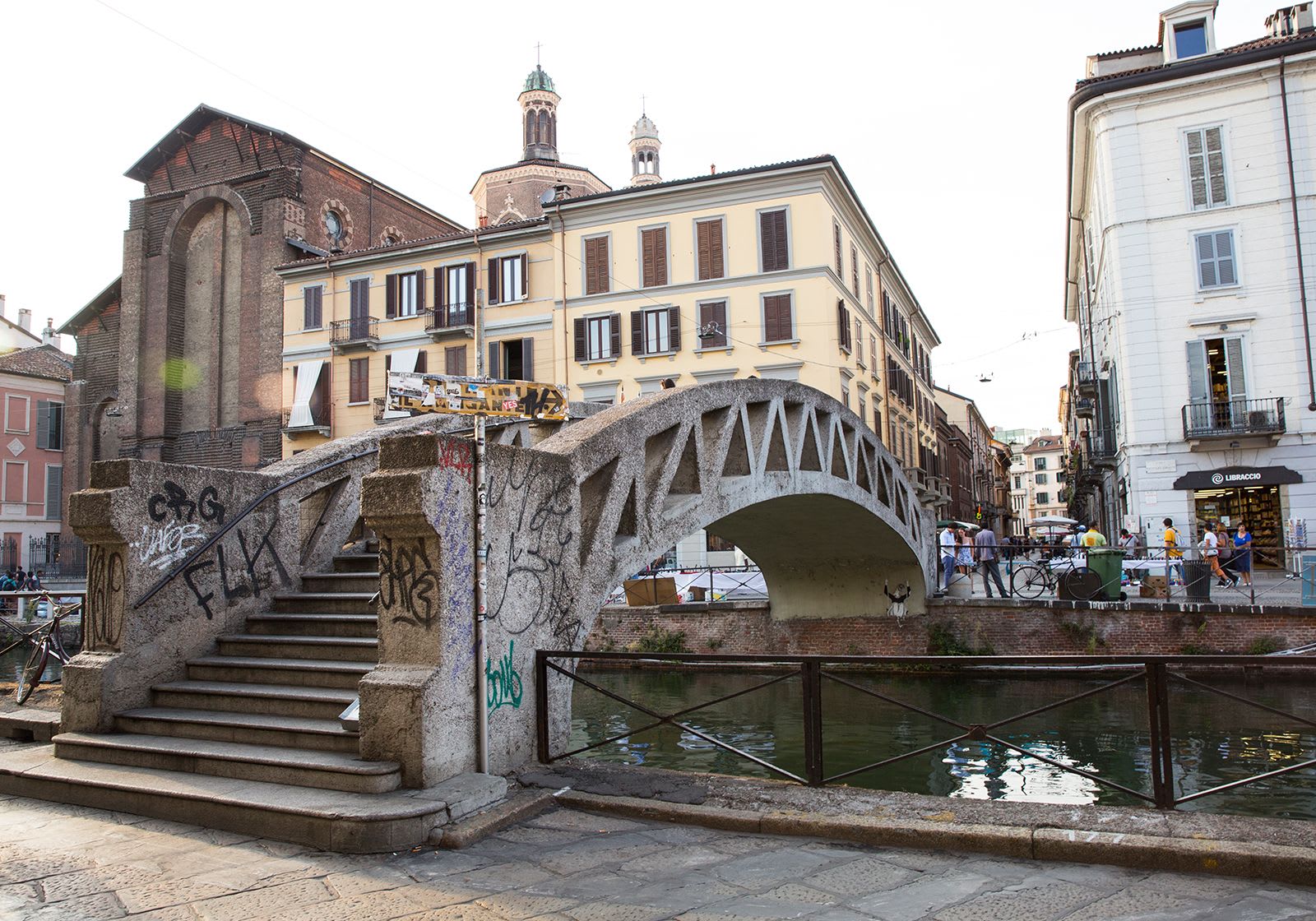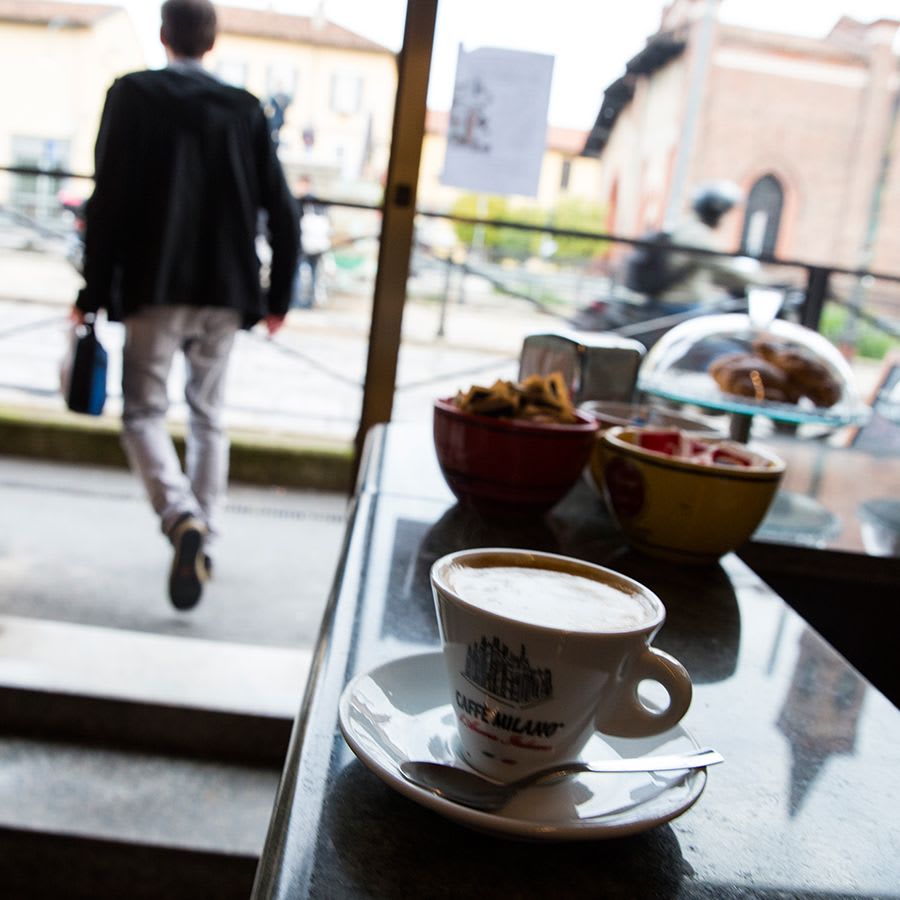 Before heading to the office, at around 10am, a stop at one of the cafés is a must. It's not a cliché: Italians like to have cappuccino and brioche for breakfast. Maybe on the run, never sitting down, but nevertheless, it's tradition.
The Corner Café
​via Lodovico il Moro ang. via Pestalozzi, 20143 Milan
Right behind the Navigli, there is Via Savona. The street is famous for being the location of the many fashion and design offices. No wonder Milano's now internationally famous Fuori Salone del Mobile started here. Time to go work after a good exercise and delicious Italian breakfast.
​Lunch break at 1pm
Say Pizza. Although there are plenty of choices, you won't go wrong if you take your business lunch date to Anema Core or Pizzeria La Tradizionale. Both are in a great location and their menu – not just the pizza – is excellent.
Anema e Cozze
​Via Casale, 7 02 837 5459
Pizzeria Naturale
​Ripa di Porta Ticinese, 79, 20143 Milano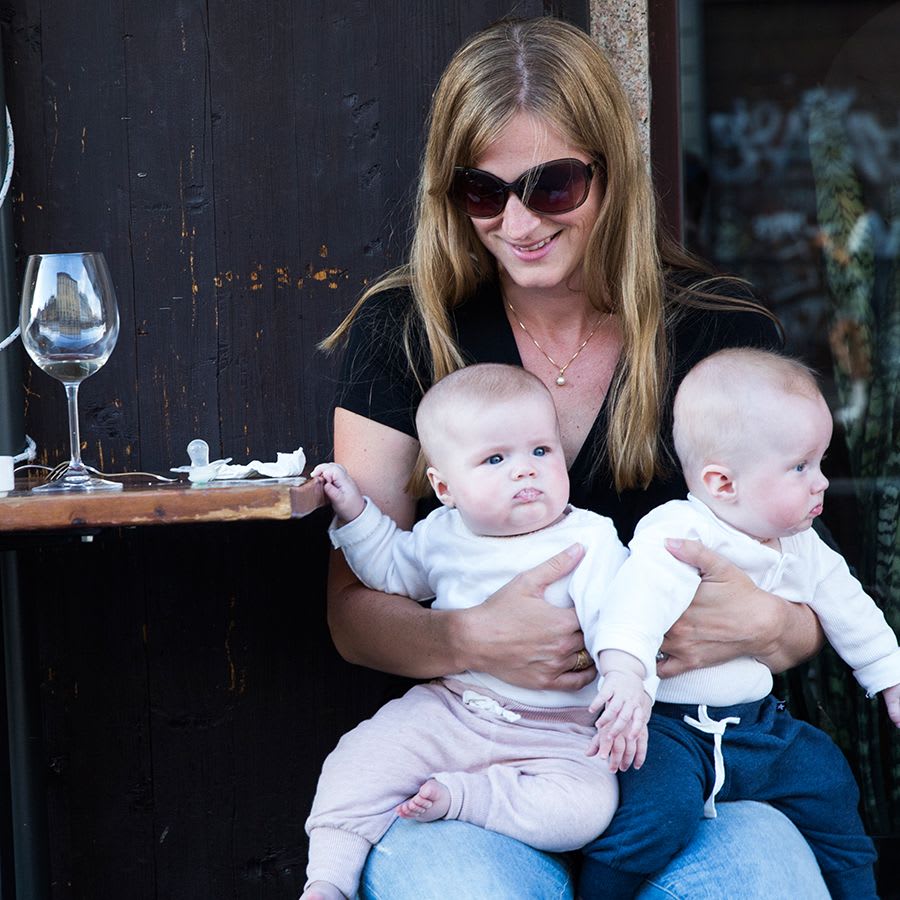 ​At 6pm, right after work, one should really take advantage of the cycling trail that goes from the Darsena all the way to Sesto Calende, a town near Piacenza. Italians love their bicycles, and not many know that Milan offers great cycling trails. You just need to follow the river.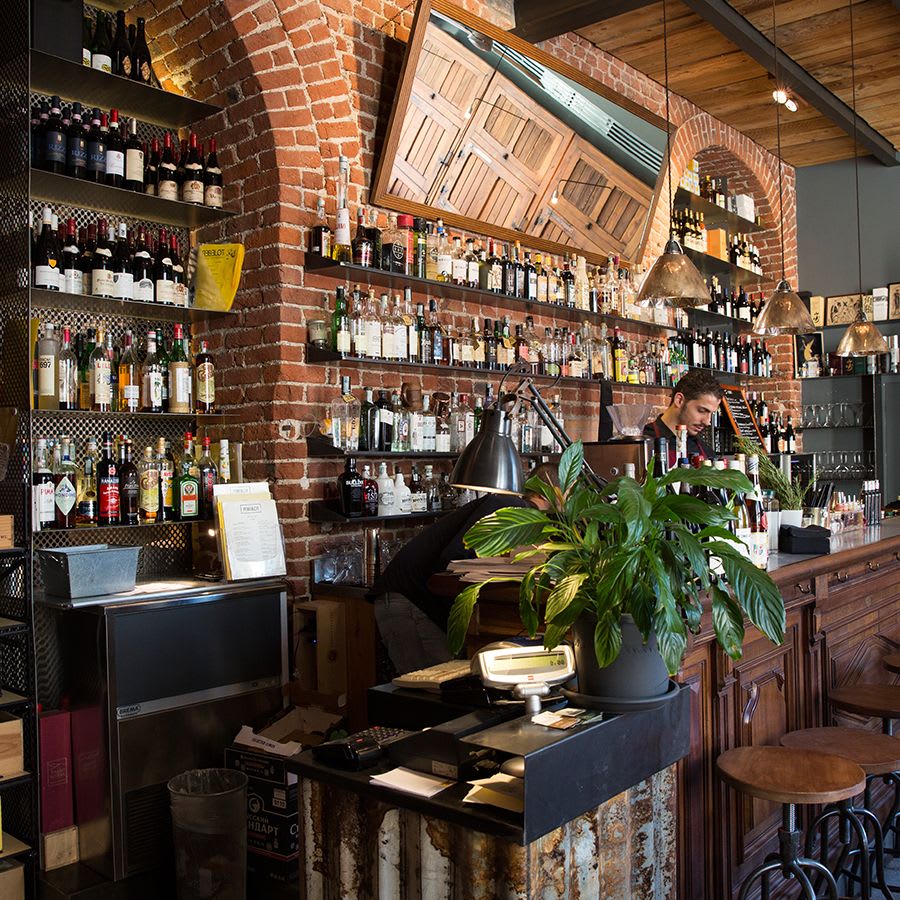 ​At 8pm, time to stop by the Mercato Metropolitano and do your groceries. There are 2000 regional products, and wines. The fact that you can enjoy a quick bite and have a cocktail while making your purchases is definitely a plus.
Mercato Metropolitano Market
Address: Via Valenza, 2, Milano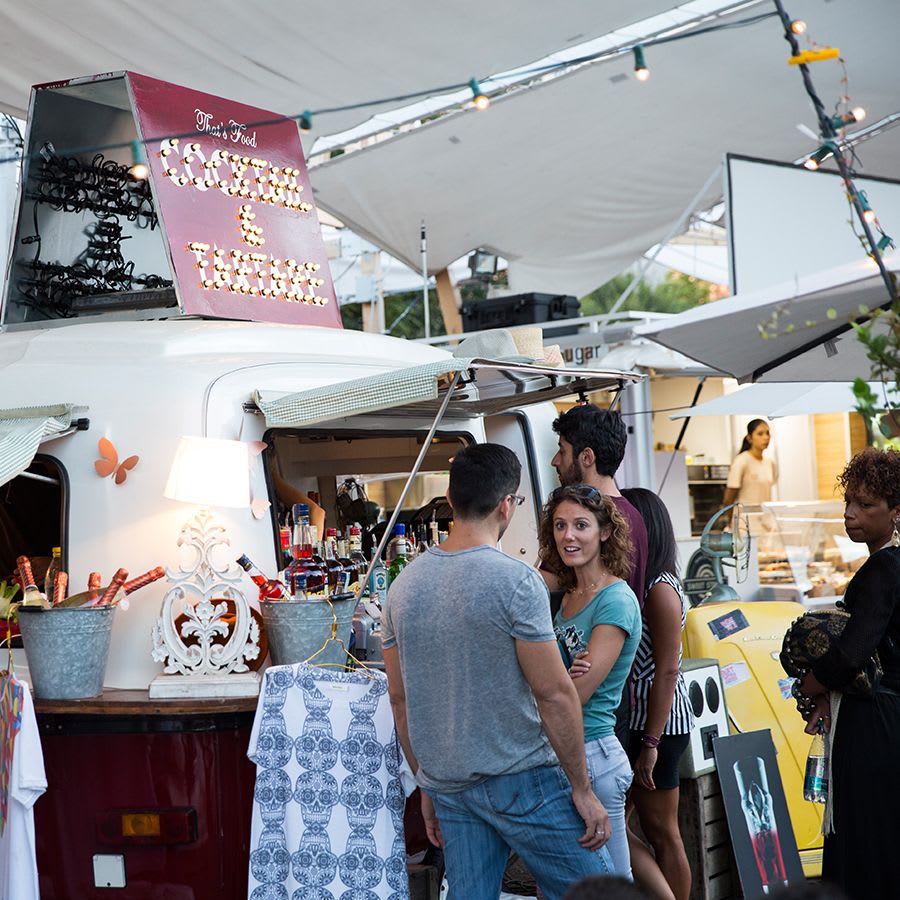 ​At 9pm, on your way home or to dinner, there is still time to fit in one of Oscar Quagliarini's (Top World Bartenders' list) signature cocktails at Rebelot, the tapas bar of the Michelin-star restaurant Pont de Ferr. A fresh Ginto with rosemary and chili is recommended both for taste and aesthetics.
Rebelot  
Gastropub
Address: Ripa di Porta Ticinese, 55, 20143 Milano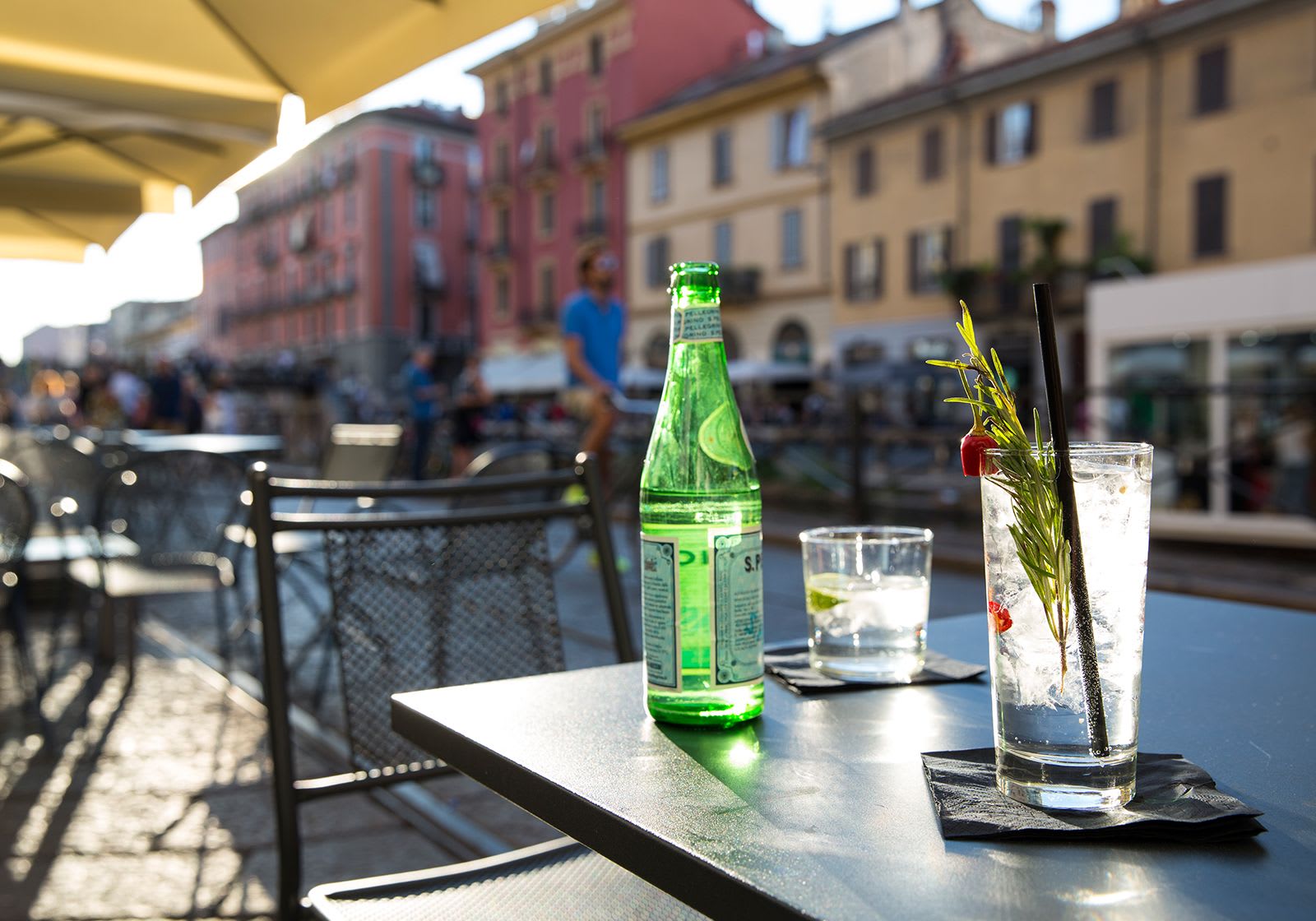 ​Insider's tip:
Every last Sunday of the month there is the Mercato dell'Antiquariato. Here you find interesting furniture pieces, vintage décor, prints and Italian objects for the home. It gets very lively, and even if you are not ready to carry home a huge walnut wardrobe from the 50s, you can grab an artisanal gelato from the Rinomata Gelateria and enjoy the stroll.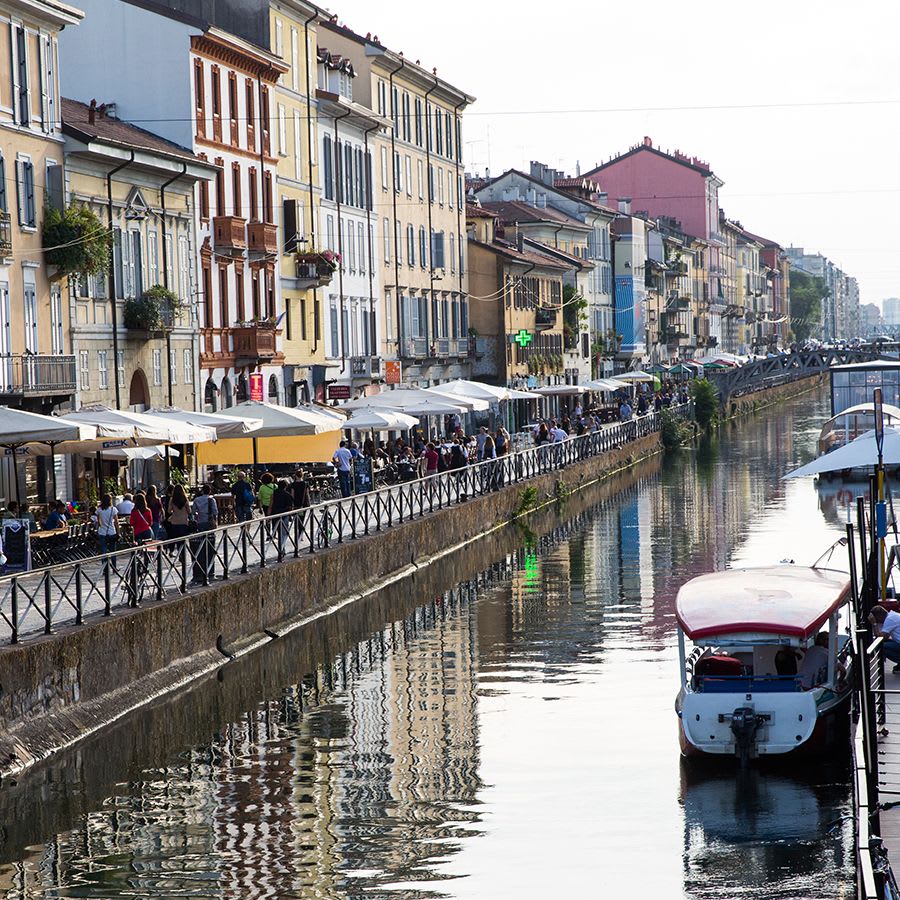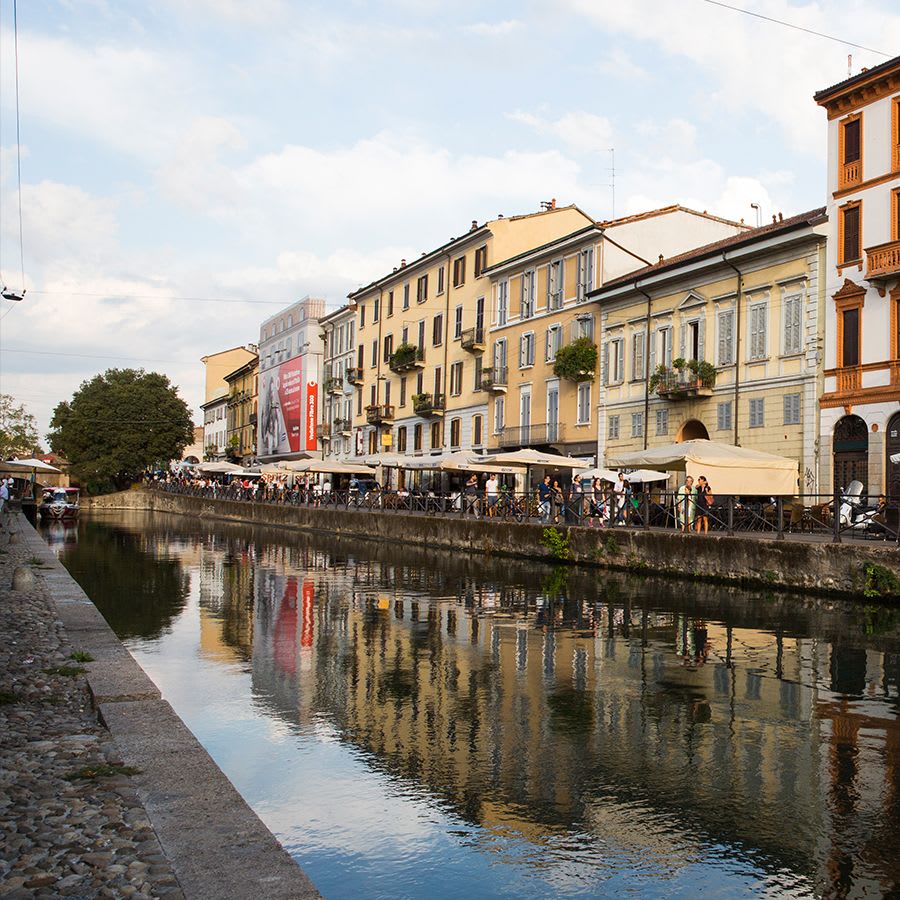 ​Address: Ripa di Porta Ticinese, 1, 20143 Milano Or the real Milanese tip: try the experimental (and delicious) Gelateria della Musica
Gelateria della Musica
Via Giovanni Enrico Pestalozzi, 4, 20143 Milano
http://www.lagelateriadellamusica.it/