The Small
Discovering The Small, an unusual restaurant located in the pulsing heart of Milan that distinguishes itself for its special atmosphere given by the unique objects that decorate this small but magic location.
​Fashion designer Giancarlo Petriglia created The Small Food Store & Lifestyle in 2008 as a unique and evocative place that hosts every art expression. Petriglia's passion and creativity has envisioned a space with the feel and look of an old 18th century home where young or seasoned artists are welcome and where the essence of art lives, in all its nuances and scents.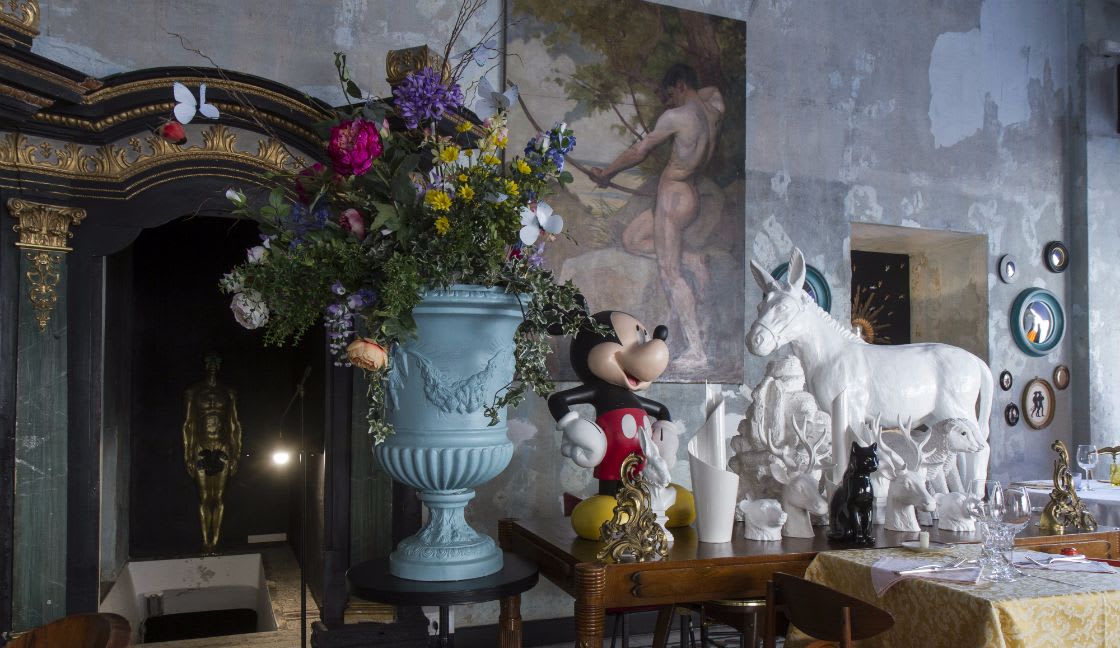 ​Here talent and research are not only limited to fine arts, but can be found also in sophisticated and creative dishes. In this veritable jewel of a restaurant, the menu periodically changes, following the availability of carefully selected seasonal ingredients. At Small's you can enjoy Milanese staples such as osso buco (braised crossed-cut veal shanks), or more Mediterranean dishes, like tonno in crosta di pistacchi (tuna with pistachios crust). Every meal has an original spin to it and is paired with excellent wines like Antinori and Donna Fugata, ending with tasty and colorful desserts.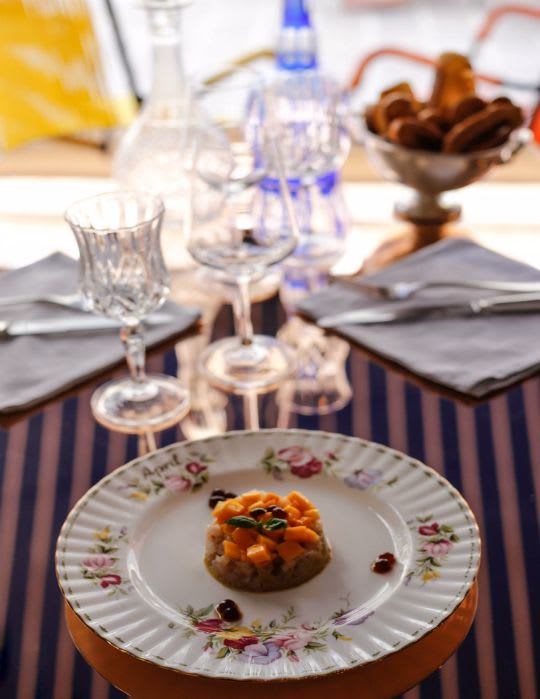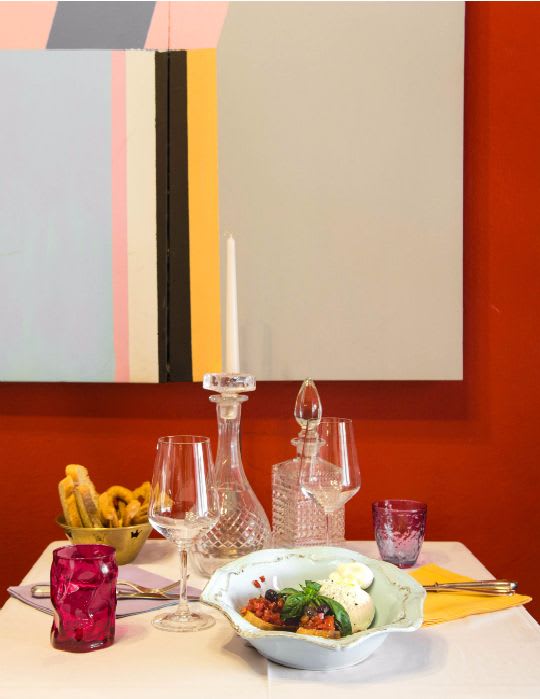 My recurring dream since I was a child was to build a space where all the things I loved the most could coexist. Art is my essence, in all its expressions, like fashion that has allowed me to materialize my feelings.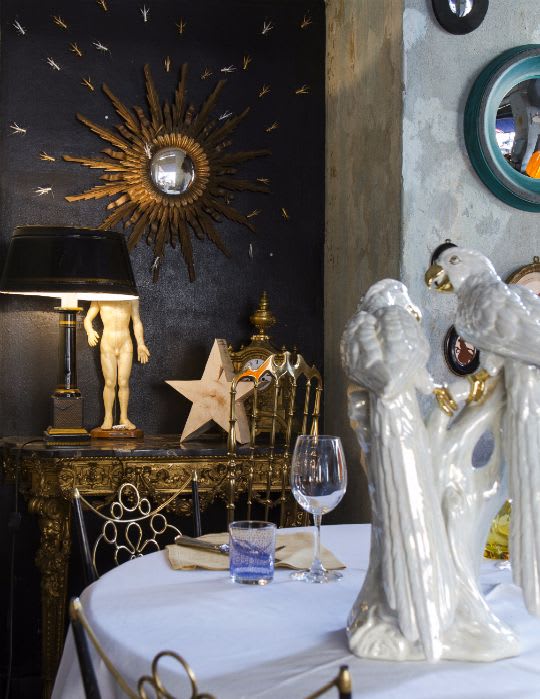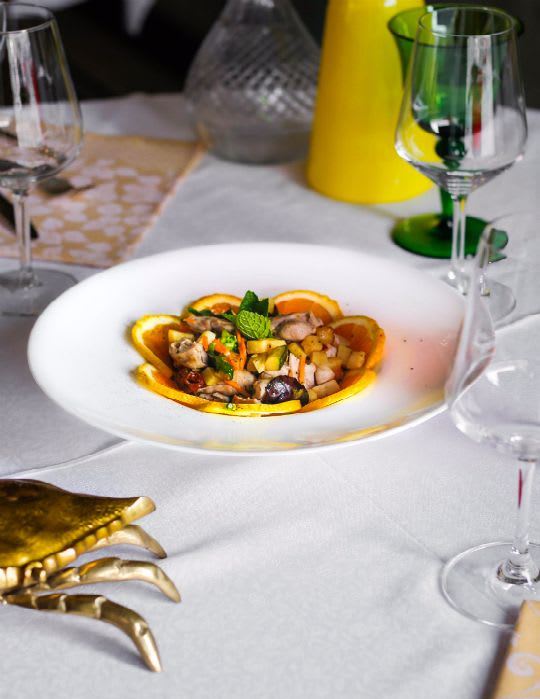 Where do the objects that we find at The Small come from?

Giancarlo Petriglia: At The Small you can find art and décor objects coming from everywhere in the world that are the result of my personal research. The Small is my wonder room, a contemporary Wunderkammer made of three spaces, each with its own soul and individual story.
How important is Italian craftsmanship to you and to The Small?
Giancarlo Petriglia: Craftsmanship, intended as the art of making objects, is at the heart of The Small's essence. Here we work with "artisans of food" who handpick their ingredients and manipulate them, making every dish an artistic expression to enjoy with all your senses. As an entrepreneur and artist, I celebrate Italian craftsmanship and its uniqueness both in my creations and in my bistrot, outlining a new way of working with fashion and food.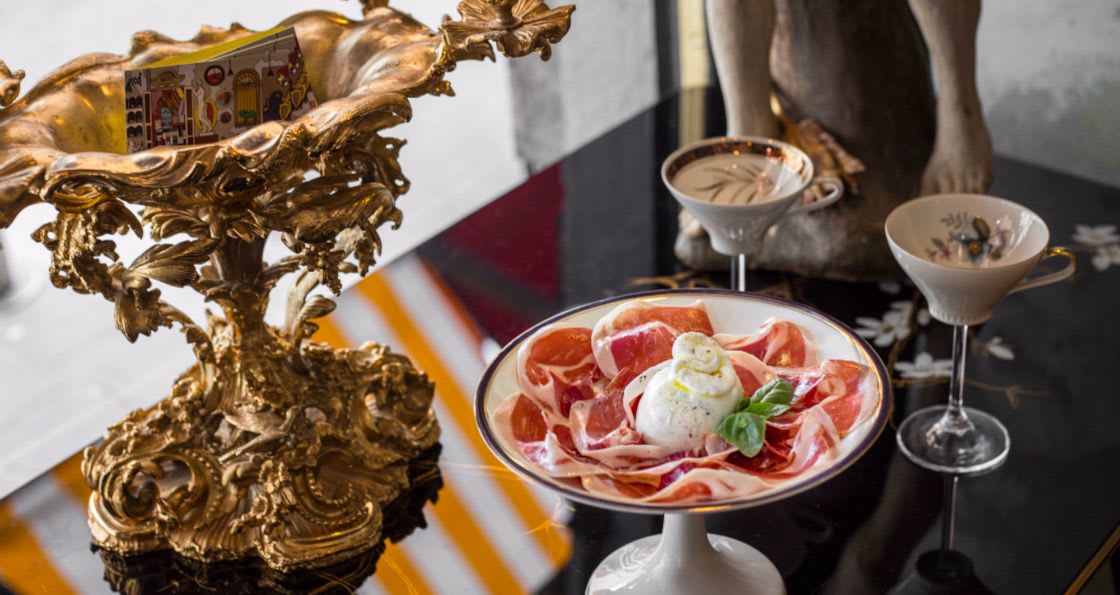 ​The Small
​Via Niccolò Paganini, 3
​20131, Milan, Italy
​Tel. 02 20240943