A Sicilian Country House - Villadorata
A charming contemporary country house nested in the midst of the enchanting south-oriental Sicilian countryside between the baroque town of Noto and the crystalline Sicilian sea. Fall in love with the beautiful Country House Villadorata.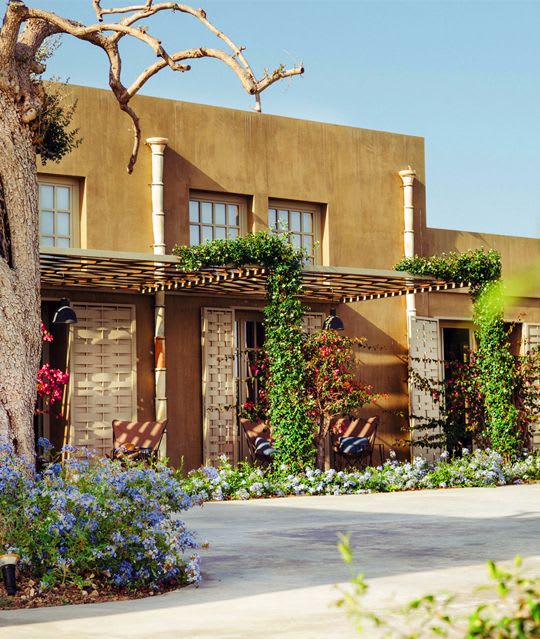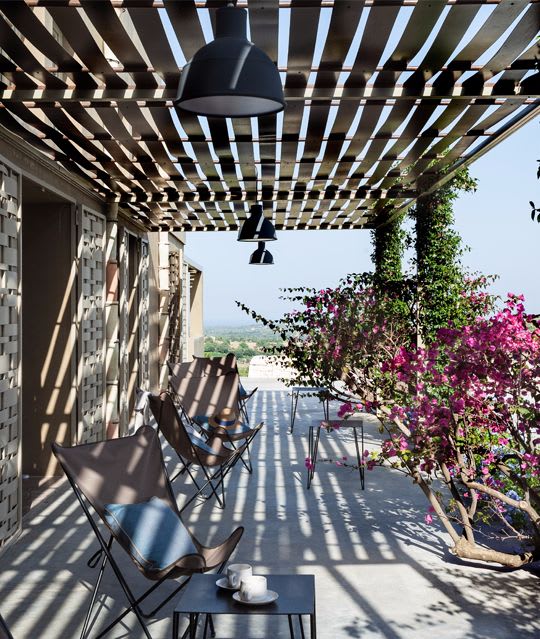 ​Nested on the gently rolling hills of Noto, in the midst of the enchanting south-oriental Sicilian countryside, between the baroque city and the sea, Country House Villadorata, the charming summer residence sits on an organic farm extending over 11 hectares planted with hundred-year-old olive trees, almond trees, citrus and vineyards cultivated according to bio-dynamic methods. Originally a winepress dating the 18th century, its renovation was carefully studied to merge in the nature while offering the traveler a resolutely contemporary experience with a "vintage" touch for the choice of furniture, the result being luxury, elegant, timeless and mostly peaceful.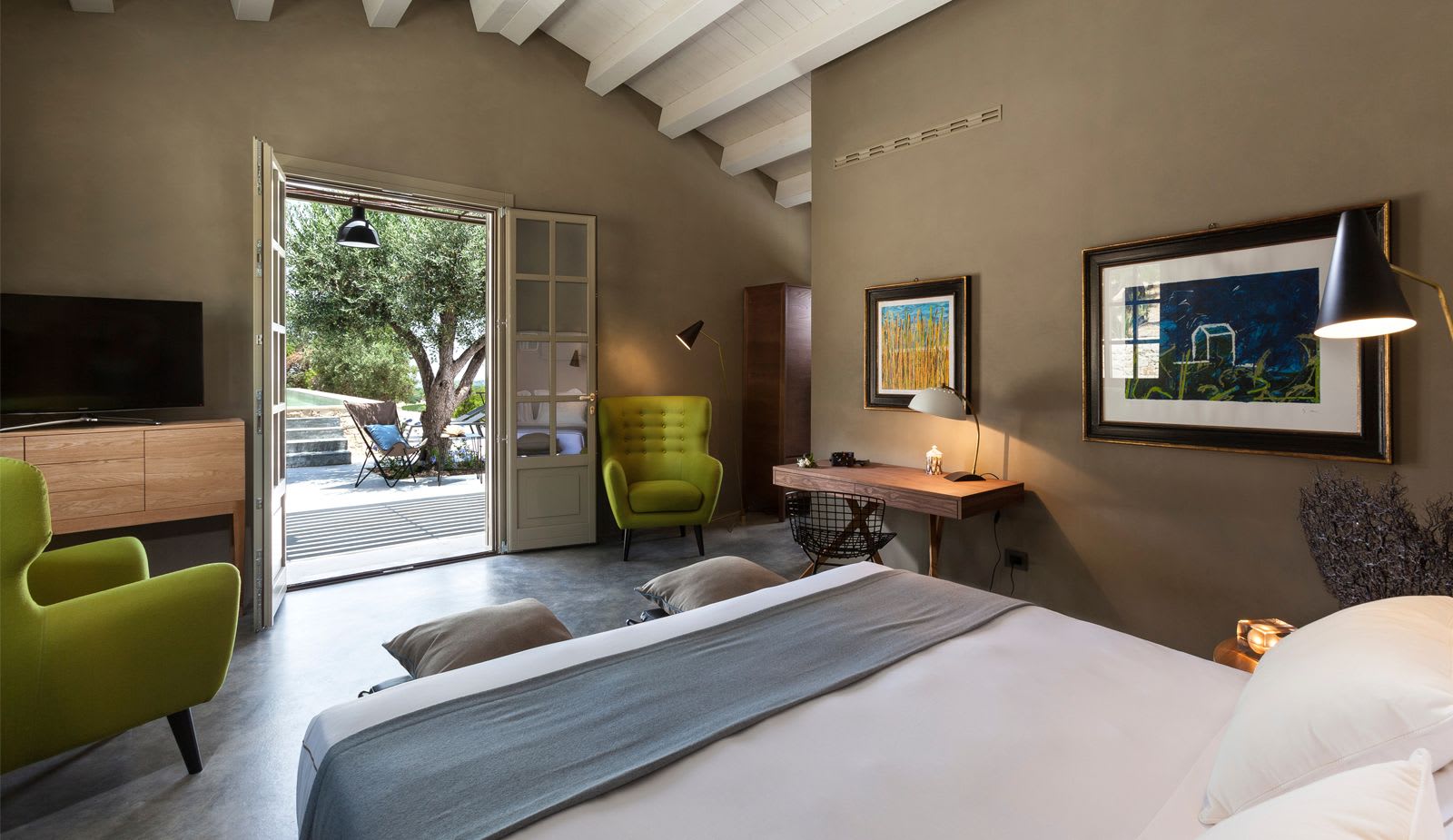 The swimming pool called 'Aqua Madre', besides its organic shape evoking the natural ponds of the area, is supplied with fresh water filtered by a special mixture of mineral salts, magnesium, potassium, iodine and mineral nutrients (also called "salts of life"), the virtues of which are renown since Antiquity and which reproduce the wholesome virtues of thermal waters.
Country House Villadorata opted from the beginning for self-sufficiency in terms of energy and thanks to sophisticated green technologies (photo-voltaic, thermal solar energy) it manages to produce most of its own electricity and water supply.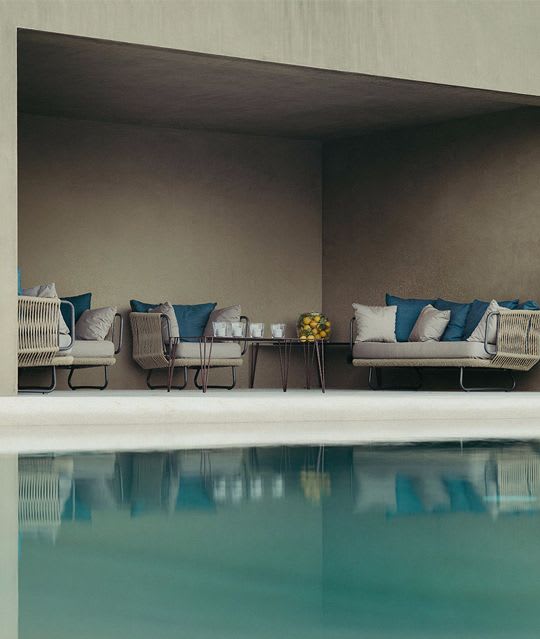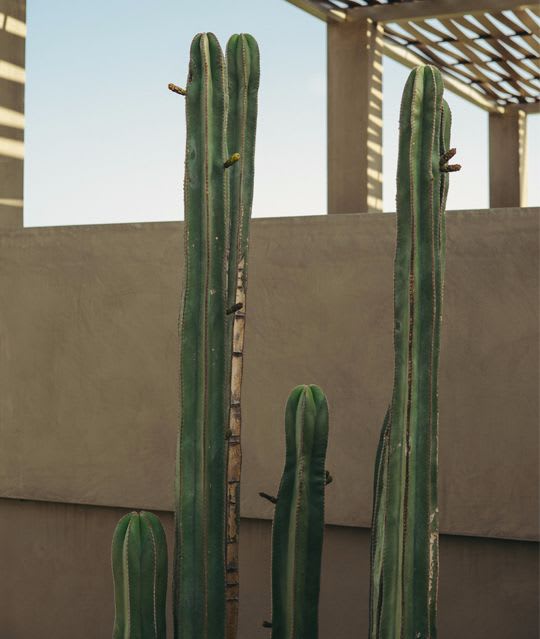 ​The Villa composed of eight rooms, common areas, picturesque paths, and a fine restaurant with a garden on a veranda overlooking a large swimming pool and facing a horizon that ends in the sea, is the perfect stay for a relaxing retreat in the beautiful Sicily..
"Orti di Villadorata", appealing for its ability to create a mundane atmosphere with its rare position, offers its guests simple traditional dishes that the exceptional climate together with the unrivaled virtues of the land praise to a greater extent than elsewhere. Indeed the excellence of the cuisine is not only merit to the chef's talent but also to nature's great generosity.

The menu was created with the sole purpose of proposing the guests, dishes anchored in the solid tradition of Sicilian territory in a contemporary, rigorous and personal interpretation.