Giberto Arrivabene Valenti Gonzaga, Glass and Memory
A true Venetian tells his story and explains why Murano glass is so different from all the other kinds.
​by Giulia Zappa
He grew up in a beautiful palace overlooking the Grand Canal. He managed to turn his passion into a successful international business. Giberto Arrivabene's creativity is highly influenced by his unconditional love for Venice - a treasure chest of stories, exceptional know-how and inspiration.
ARTEMEST: You were raised in a family of women and from early age you were exposed to paintings/frescos by the artist Giambattista Tiepolo. How did this particular upbringing affect you? What are your childhood memories from Palazzo Papadopoli?
​GIBERTO ARRIVABENE: I consider myself very lucky. Back then Venice was beautiful. The colors, atmosphere, lights - everything was different. Maybe because of the pollution caused by petrochemical complex which is now closed. At Palazzo Papadopoli everything seemed enormous and I got used to living surrounded by beautiful things, paintings, cutlery, glasses. My father died when I was nine so I became the only man in the house. I spent a lot of time with my mother. For example, I remember watching her meticulously arrange flowers in a vase. This helped me develop a feminine sense for the house which I find very amusing. In fact, I spend more time arranging our house than my wife does.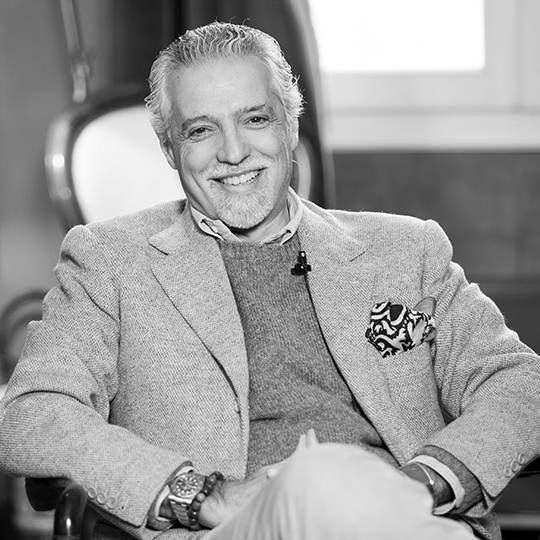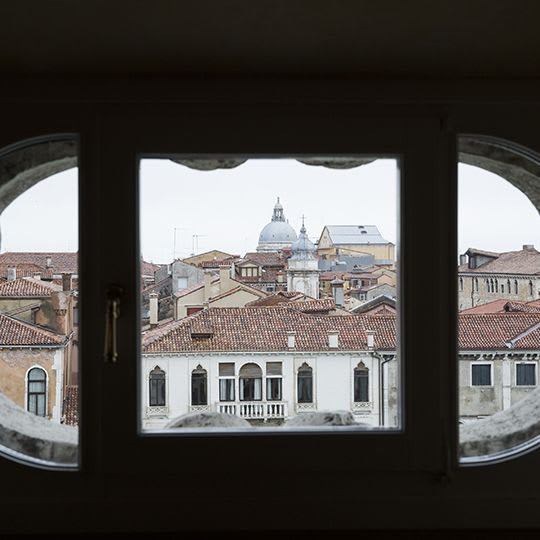 ​A: When did you decide to launch your own design collection?
​GA: It all started out as a hobby. I used to work - and I still do, as a broker for AON. I lived in Venice and many of my friends would bring me pieces of broken glasses asking for help. Since there were no more artisans left, I started fixing them myself, but it was an activity reserved for my friends only.Then slowly, by word of mouth, friends of my friends started calling me and asking for help. The core business of Giberto even today is this. We have points of sale around the world but most customers come to us because they know of craftsmanship is special, all handmade with utmost attention to details.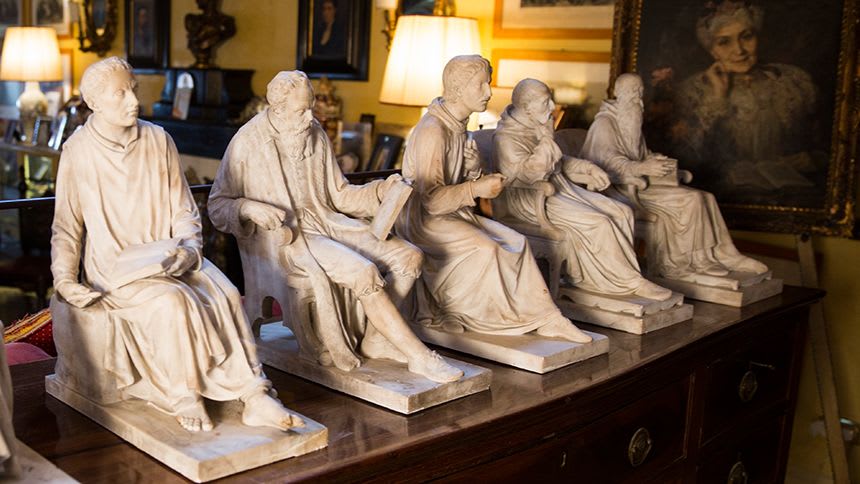 ​A: How did you create your network of artisans?
​GA: With time I selected my group of artisans and it was a natural process. Depending on what I need to do, I go to Murano to four, five different glassblowers. I come up with a concept, the design of the glass and then I go to Murano where every time I am told that it cannot be done. Then we start discussing my idea until we finally find a solution.
​
​A: Your objects embody classicism of the great archetypes with a modern twist. Where does the inspiration come from and what role do the memories play throughout this process?
​GA: I don't know, it just comes naturally to me. I don't really think about it. I just like something, and I do it. I'll give you an example: One day I was at my friend's house drinking tea from some Moroccan colored glasses and I thought to myself: "If I made these myself, with nice design and hand engraved, they could actually look pretty good". That's how my collection of glasses inspired by Venetian palaces was born.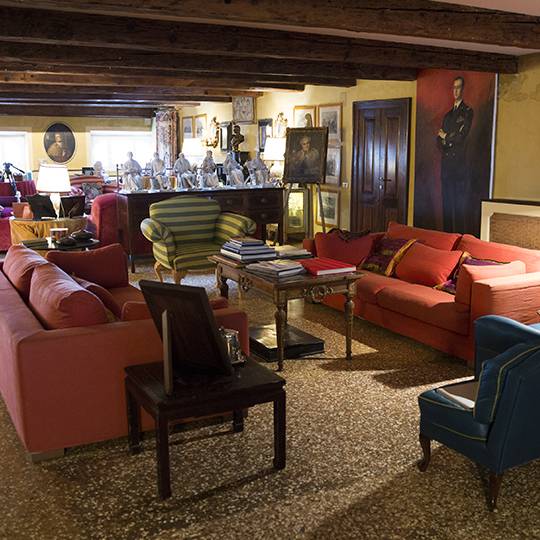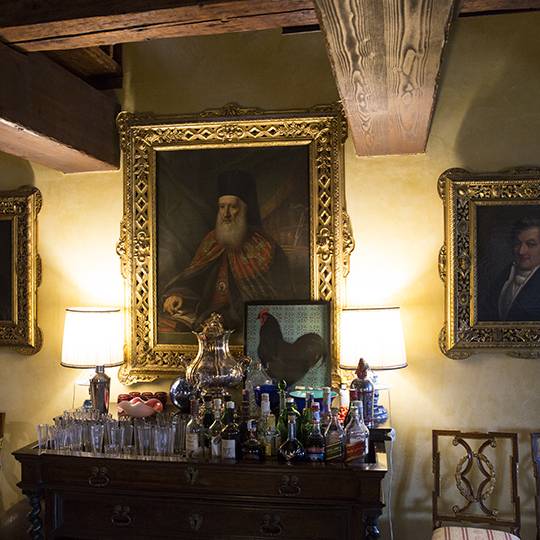 A: Inspired by Venice, the literary Nobel prize winner Iosif Brodsky wrote that "the eye in this city acquires an autonomy similar to that of a tear". Is this how yourcollection of the same name was created?
GA: The tear collection was created in a moment of great suffering. I was in a terrible mood because somebody treated me badly so I designed this glass adorned with a tear.
A: How can one maintain quality at any cost?
GA: Never compromise quality by cutting cost and producing where it's more affordable. For example, I could make my glasses in India for five dollars each but I don't want to do this. My glasses are expensive to make but I believe it is necessary as Murano glass is truly unique and different than all the cheaper ones. When you touch a Murano glass, you can immediately feel the difference.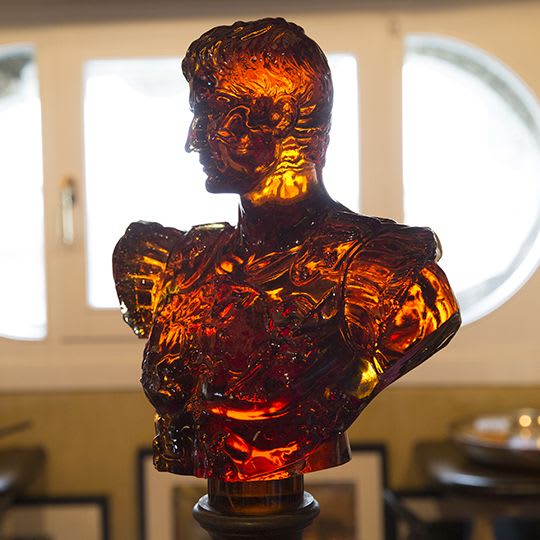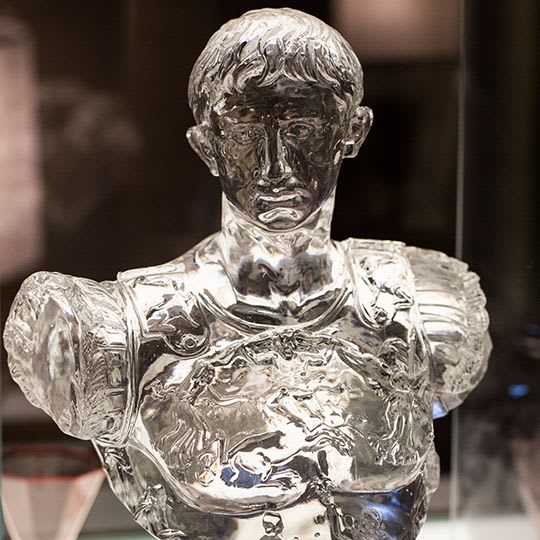 A: In what kind of houses do you like to see your glasses placed?
GA: In the ones where people understand their true value. To appreciate these glasses you must know that you didn't buy a glass but a work of art. They are designed by a person who loves these things and the story behind them, and they are made by a man from Murano who blows glass with a thousand-year old technique and engraves them like it used to be done five hundred years ago. When you put all these things together, you get a two hundred euro glass which you can observe, enjoy and drink from.
A: Why is Venice the most beautiful city in the world?
​GA: I could give you 56 different answers but you already know them all. For me Venice is unique because that's where I grew up so it's an inner feeling. When I'm not there I even miss it's unpleasant smell. But above all, for me it represents a feeling of intimacy.
​About the author Giulia Zappa is an Italian journalist, communication Professor and design strategist. Zappa is also editor in chief of the contemporary art magazine Artribune.