Ceramics By Ceramica Gatti 1928
Bottega d'Arte Gatti Ceramica prides itself on its permanent search for innovative techniques and design, proved by a splendid collection. When Riccardo Gatti founded it in 1928, he was already a celebrated ceramist in Faenza, because of his skilled hand. But his talent was recognized also on a national level, as he exhibited in major establishments as the Milan Triennale, the Ceramics Museum in Faenza, and the Venice Biennale.
​How did the business start? Tell us the story of your company.
The company was founded by our great-uncle Riccardo Gatti, a painter, sculptor, and ceramic artist who studied at the local school of arts and crafts in Faenza, and subsequently attended the Accademia delle Belle Arti in Florence. He started his career as ceramist in the workshop of the Minardi brothers, later moving on to work as ceramic painter, first at the Farina factory, and later at Faventia Arts, all companies that have shaped the history of the craft at the turn of the nineteenth century. In 1928 he decided to start his own business and opened a factory, whose original building still stands today. Support by followers of the Italian Futurist movement, as well as recognitions at exhibitions, art shows, and fairs quickly followed. Our uncle ran the company until his death in 1972. His grandson, Dante Servadei, was then entrusted with its management, working tirelessly to preserve its mission to connect crafted objects to the tradition of the land. Dante continues to faithfully manage the company alongside his son Davide, who has helped establish closer relationships with artists and designers, and his two daughters: Marta, who is in charge of marketing, and Laura, who oversees accounting and administration.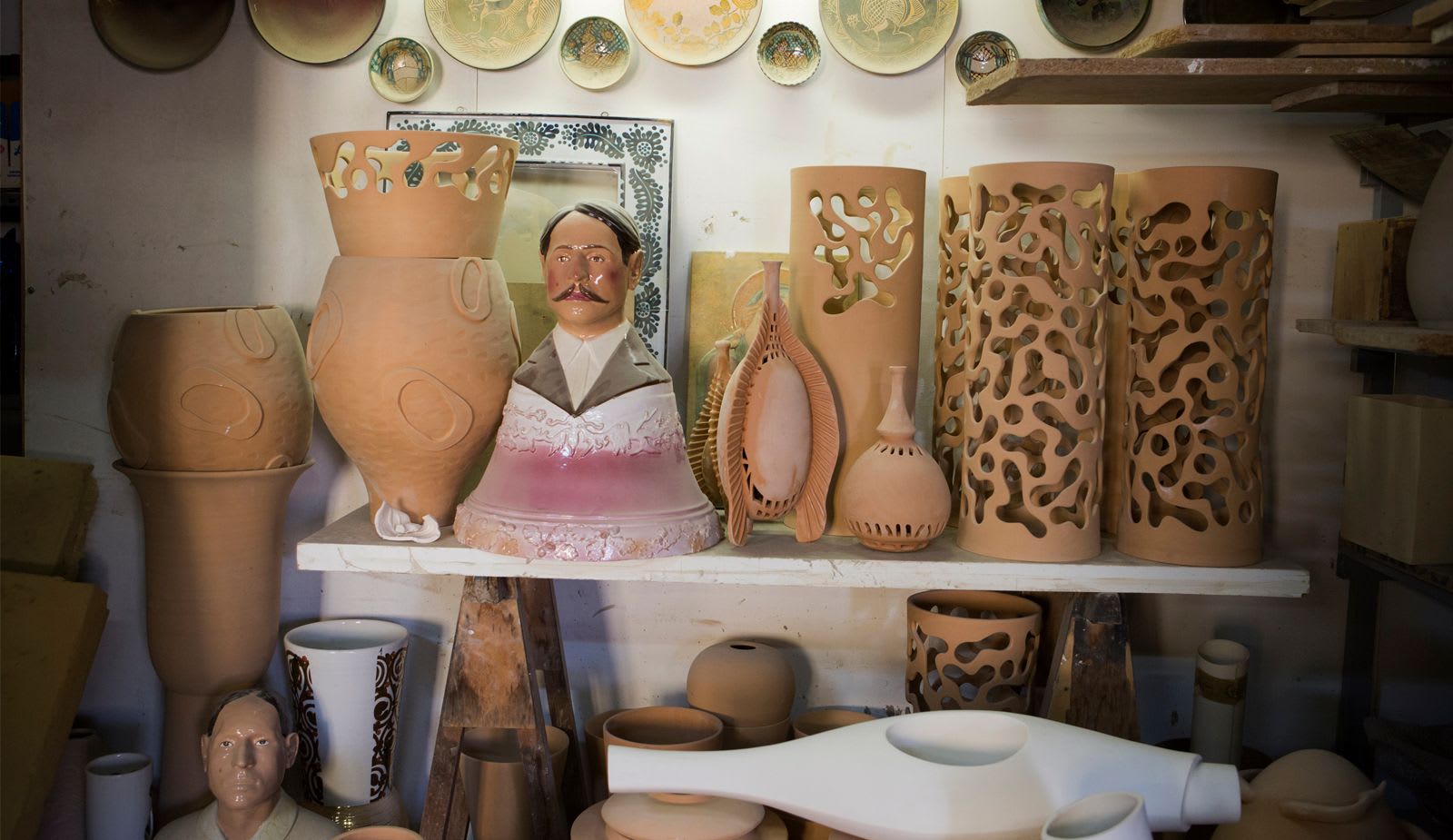 ​What is the secret behind a successful family-run business?
Every entrepreneur sees his business as his child: it is something precious to be cared for and given attention. Unconcerned about the long hours spent to make it work, he is constantly thinking about how his products can be improved and modernized, how to create new market opportunities to enhance the vitality of a continuously evolving world. The family involvement in day-to-day management of the business, and the family history are also special because they instill a sense of pride and responsibility in those who will one day take over. Nowadays too many companies are created and disappear leaving behind problems for those who come after. We are aware that we cannot afford to make any mistakes, because the burden will fall upon our children's or grandchildren's shoulders.
​How does your land influence your work?
We are very fortunate to be ceramic artists in Faenza, as are the glassblowers from Murano or the alabaster craftsmen from Volterra. Ceramics has been produced in our territory since the 13th century. In the 16th century, many royals commissioned their tableware from Faenza, a place whose name at that time was already synonymous with fine ceramics. In France, for example, the word ceramics is translated as Faience! We feel a strong responsibility because our region has always produced pieces of contemporary taste. Similarly, nowadays we are up-to-date with products; in fact, the internet and global connectivity have caused them to change very rapidly. In the past, styles such as Art Nouveau and Art Deco were developed over the span of many years, while today the "trends" last just one season. We keep our feet firmly on the ground in regards to two fundamental points: the quality of our products and their stylistic modernization, elements that are both influenced by a region that has very specific characteristics. Like our local cuisine, our manufacturing focuses on traditional products and traditional techniques.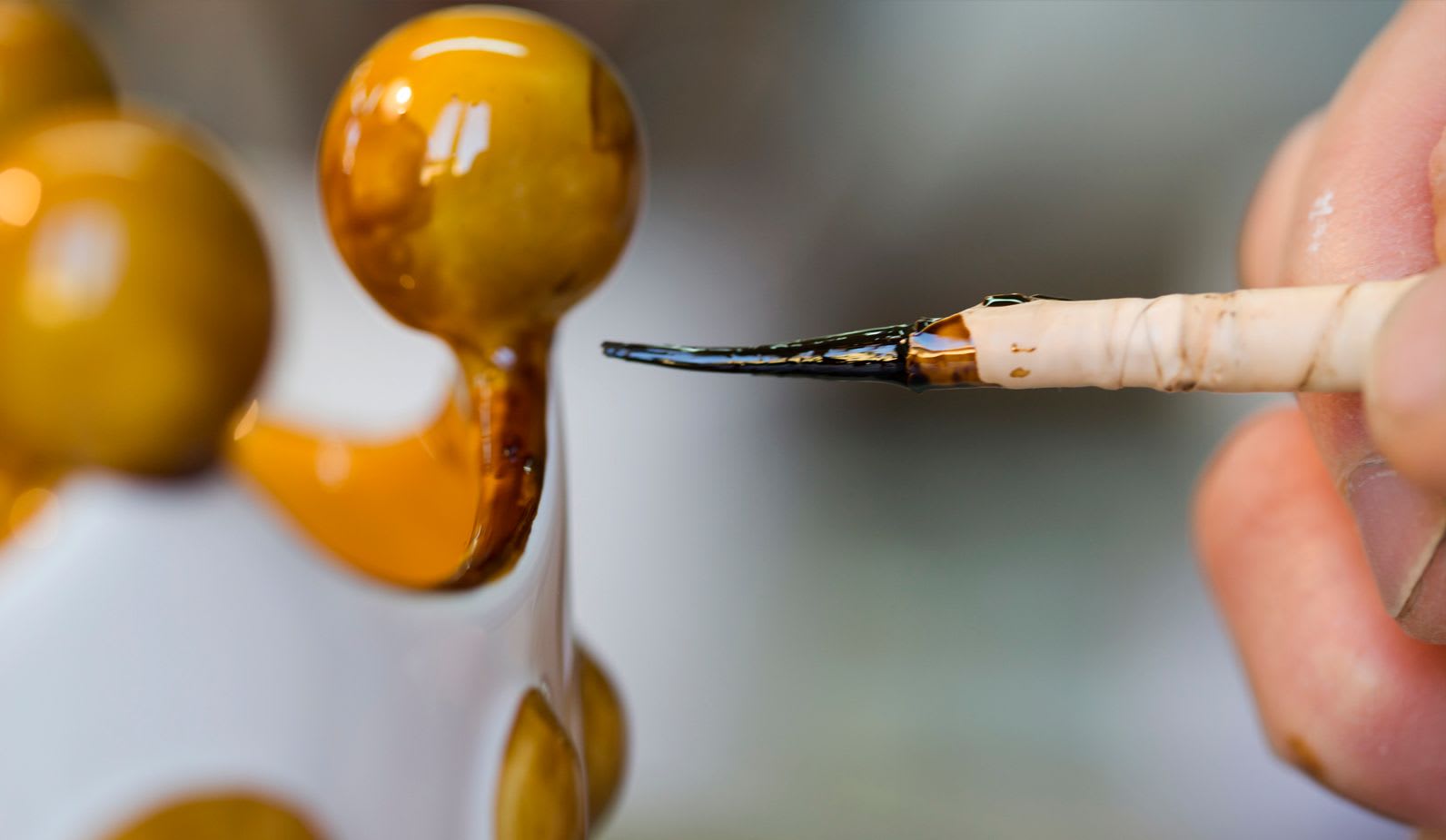 ​Ceramica Gatti has always distinguished itself for hand-crafting its ceramic products during the entire production cycle. Can you tell us in more detail what is the most fascinating part of this process? Taking into consideration the Renaissance influence, how important are innovation and contemporaneity for you and the company?
The entire production cycle of an object is always fascinating, especially when it follows specific rules and centuries-old techniques in order to reach a desired outcome. It is not true that today our hands are not as good as our ancestors': today we are able to create objects, whose shape and aesthetics would have been unthinkable just a few years ago. This is because, in addition to manual skills, we are assisted by technologies and materials that allow us to "dare" to imagine, and do, more. Creativity has also broadened our horizons since we started making pieces in collaboration with artists and designers from all over the world. There is no doubt that our products have been influenced by these collaborations. In fact, one could say, there has been symbiosis between the freedom of expression of these artists and our products. Innovation and contemporaneity are one. Our knowledge of the Renaissance styles and our ability to replicate them is essential to our work, not for the weary repetition of the motifs, but rather because every touch and every brushstroke contain the mastery of the past, even if they have a modern flavor.