l'Opificio: Textile Excellence
Discover l'Opificio: a unique brand of home décor and furnishings that is an expression of quality, family heritage and passion. Born and based in the beautiful Turin, Piedmont; l'Opificio tailors an elegant collection of cushions and textile furnishings in rich colors and precious embellishments.
​Tell us about the story and mission of L'Opificio.
L'Opificio is a family-run company founded in 1998 through the shared passion of two sisters, Barbara and myself, Paola, later joined in our endeavor by our brother Federico. My sister and I have always had a passion for fabrics, which Barbara further cultivated both during her studies at the Institute for Fashion and Costume of Turin, and with her professional career collaborating with important Italian fashion houses. Barbara is now our creative director, while I follow the brand's management and marketing as President of the company, and Federico is in charge of the Italian market and production. Together, we run a company where we can best express our individual aesthetics and interior décor sensibilities. This is how l'Opificio was born in 1998, with our first showroom in a charming residential neighborhood of Turin, the Gran Madre. More than twenty years have passed since then, and today 70% of our pieces are exported all over the world.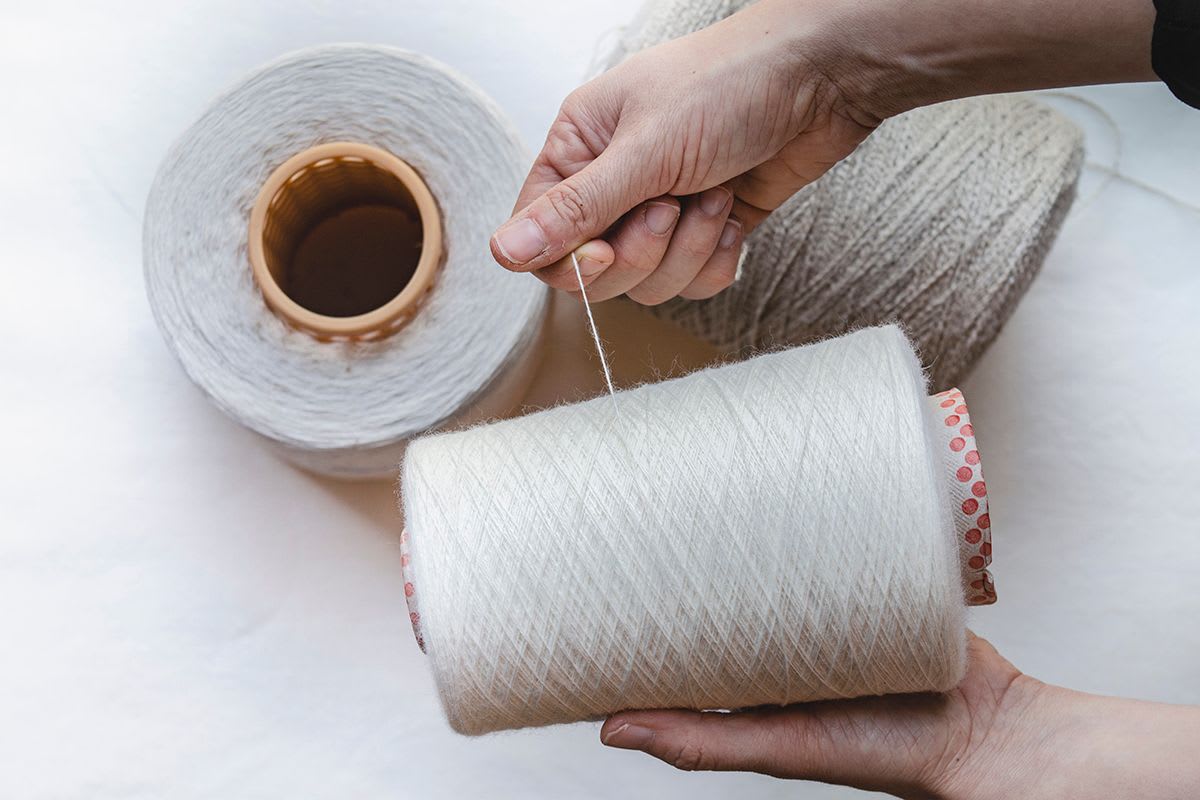 ​How would you describe the style that characterizes l'Opificio creations?
Eclectic, sophisticated, glamorous, timeless, and always unequivocally marked by a strong personality.
​What are the values and philosophy behind l'Opificio?
Our philosophy is to offer products that best express the aesthetic, quality, and beauty of the 100% Made in Italy brand, in constant respect for our health and that of the environment.
​l'Opificio is located in the splendid Piedmont region in northern Italy. How is your territory of origin reflected in your manufacturing?
The city of Turin is surrounded by superb mountains rich in water springs and streams, serving as the cornerstone of a great tradition of textile production. Turin was also Italy's first capital, a city rich in history and artistic treasures, alive with aesthetic and cultural energy, attentive to its historic heritage yet at the same time curious about the avant-garde. It is a city somewhat reserved, enamored with a sophisticated yet understated elegance that is highly sought-after. Those values are all encapsulated in the style set forth by l'Opificio.
​What makes the textiles of your elegant cushion collections sold on Artemest so unique?
Since 1998 - when sustainability was not yet a current issue in home design textiles - our attention has focused on designing and producing elegant and refined fabrics and velvets completely free of formaldehyde, toxic substances, and heavy metals, crafted using the finest yarns through a scrupulous production cycle respectful of fiber characteristics. The pleasing-to-the-touch quality of our fabrics and velvets is derived precisely from the fact that we do not use formaldehyde. The gorgeous color of our velvets is the result of long research as well as a meticulous approach favoring a slow production process so as to enhance the beauty of the fiber itself. The patterns proposed in our jacquard fabric collections are designed and developed to "speak" with each other, so that each new collection can be integrated with the previous ones. In conclusion, our cushions are sophisticated, refined but also healthy and environmentally conscious.