Leather Artworks by Bottega Conticelli
Bottega Conticelli was born in the heart of Umbria, shaped by the wise hands of the artist and designer Stefano Conticelli. The essence of this company creation lies in the eclectic and creative spirit that transforms raw leather into handmade design accessories characterized by unmistakable style.
​Stefano Conticelli founded his workshop in 2007, with the aim of designing original leather objects and accessories, creating a perfect blend of the most innovative techniques and the best quality materials. His work reveal elegance and taste, indeed, this are the features that make ​Bottega Conticelli a landmark for Italian artisan excellence.
The creative ideas and uniqueness of execution of each leather object lead Stefano Conticelli's work to be internationally recognized and appreciated and also to create original collections, in limited edition, with world-famous chefs such as Davide Oldani, Alain Ducasse, Filippo La Mantia and Emanuele Mazzella.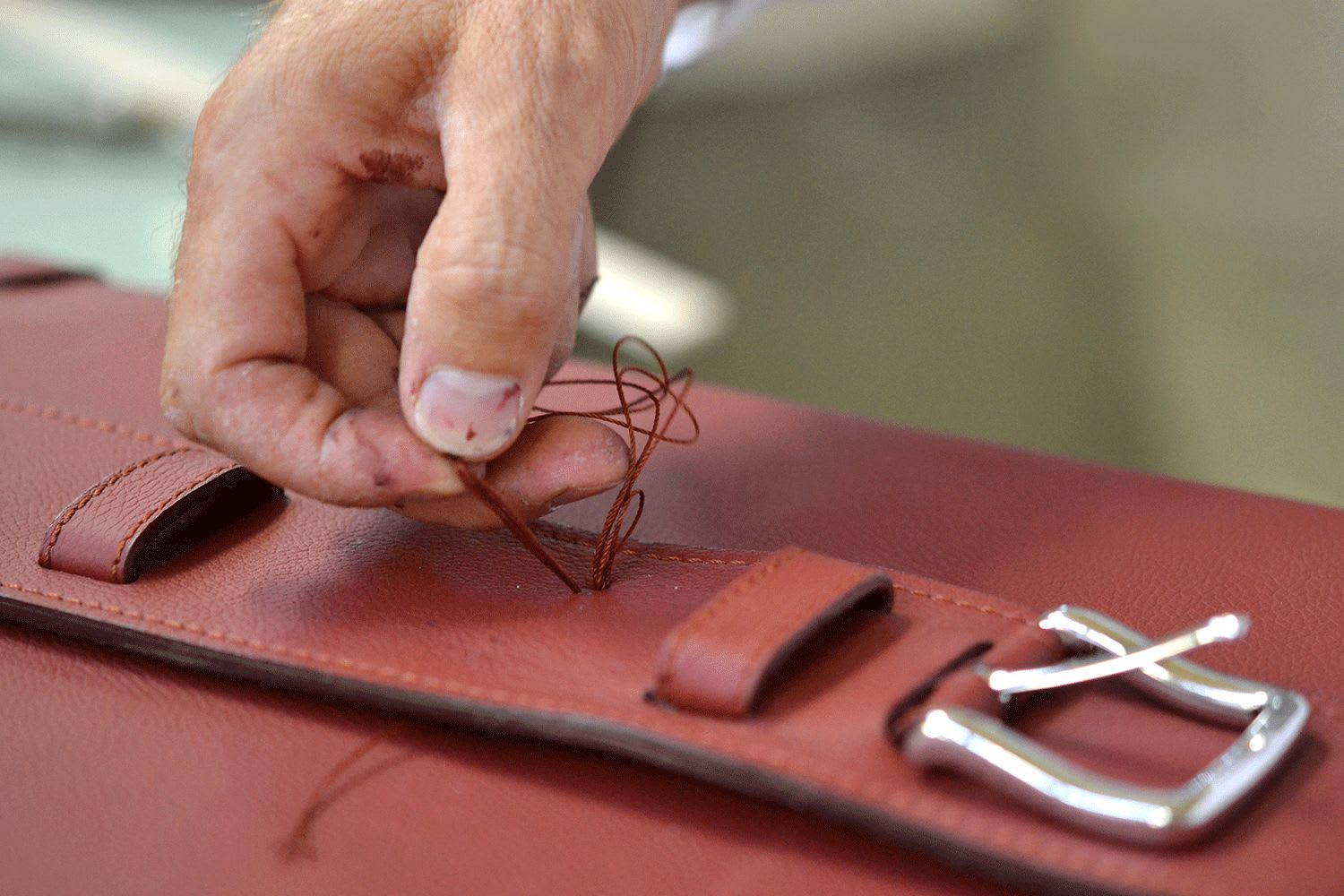 ​What inspires your collections?
Nature in all its beauty, certainly. Inspiration is everywhere: a particular scent, a color, a sound or a smile. A gaze can hold an entire world. One can create a project in an instant, if she or he is able, through imagination, to push their vision where nobody else can. An object, for instance, is already made: we just need to give it life in the creative process.
​How are your most unique and iconic pieces, such as your leather bikes, created?
Our leather bikes are part of a project created in Forte dei Marmi, Tuscany, that we call "Pedalando Forte", which literally means "pedaling strong". One day I was driving my leather-upholstered Vespa around Forte, when a lady called Daniela stopped me and asked me whether it was possible to create leather-upholstered bikes like my Vespa! My answer was the creation of an extremely simple bike upholstered with colored leather. I believe this is how contemporary design should be interpreted: based on the ancient tradition of saddlery shops. Hand-stitched leather with visible blanket stitches is one of the most ancient traditions of leather manufacturing. I love to live in the open air, and to ride my bike through green fields, therefore this project was something I truly carried out with passion and dedication.
Which collaboration or project was the most exciting for you?
Every project has something unique and we carry out every single one of them with all of our heart and great dedication.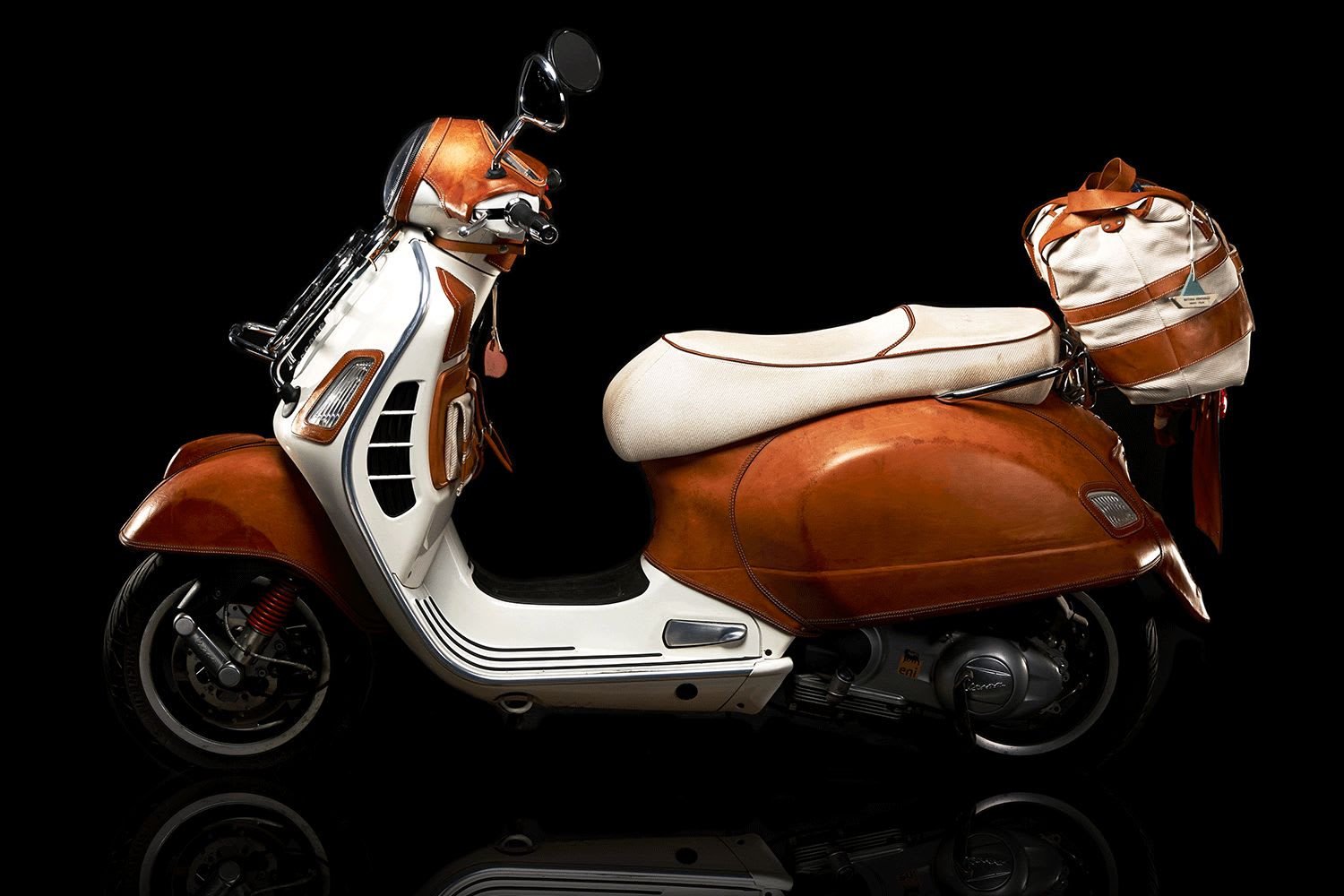 How would you describe your style and mission?

We don't have a set mission, we can think of a spontaneous and free lifestyle that brings us closer to nature, to people's happiness when they enter our workshop. It is a modest job, rather "Franciscan" or monk-like, as our green and welcoming land, the region of Umbria, teaches us.
A place that you would absolutely recommend visiting in your area?
We would definitely recommend visiting our countryside, which is rich in history, tradition, and culture. Our cities, which preserve their Medieval charm and the Etruscan areas that still conceal a fascinating and mysterious allure. Then there is the "Vie Cave", an Etruscan road network that showcases thrilling ravines reminiscent of clay waves shaped by the wind, constantly changing their lines and the horizon. Such is the precious heritage of an ancient territory.