Meet the Artisan: Alcarol
Based halfway between the Venice Lagoon and the nearby Dolomite Mountains Andrea Forti and Eleonora Dal Farra capture the atmospheres of these unique lands by preserving nature and transforming it into a work of art.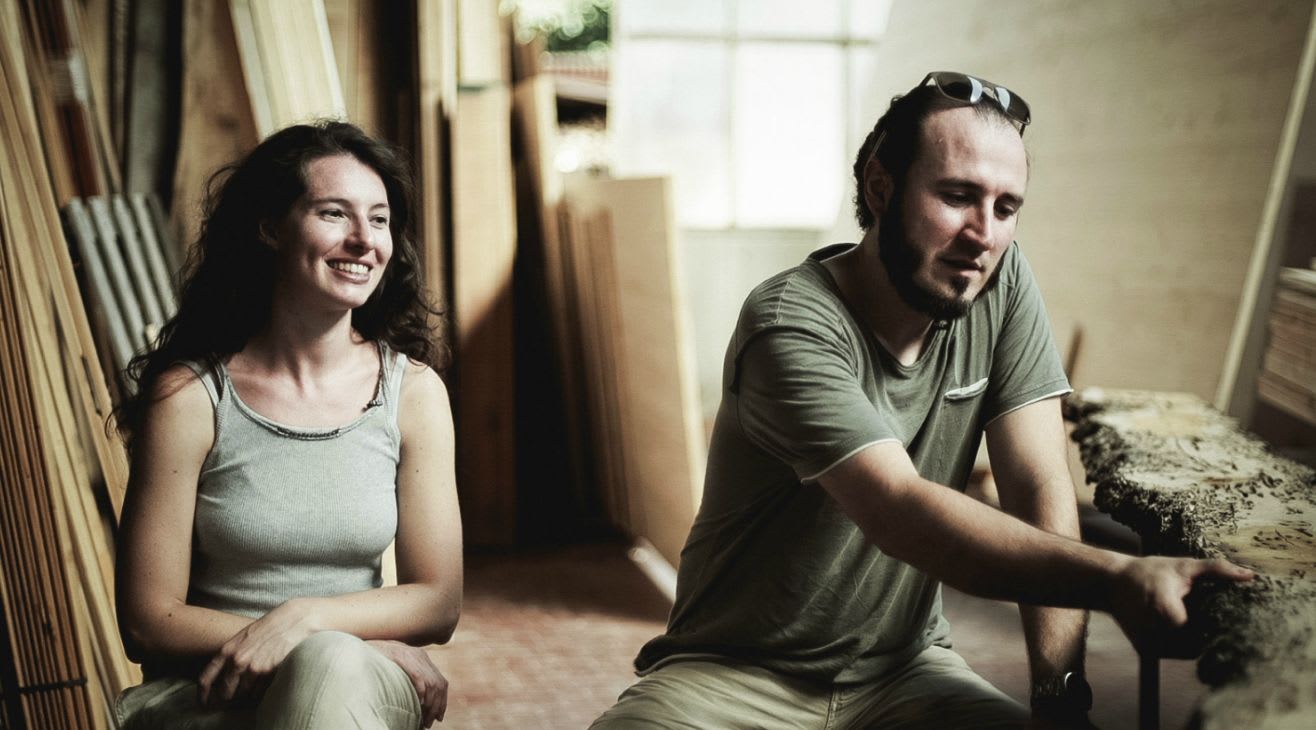 ​Eleonora Dal Farra, a restorer, and Andrea Forti, an architect, were both born in the Dolomite Mountains and moved to Venice to study and work. They created Alcarol with the intent of merging their devotion to their land, their passion for artisanal work, and their interest in innovative crafting techniques. Sourcing raw materials between the Venice Lagoon and the nearby Dolomite Mountains, Alcarol produces furniture pieces by freezing time at the end of the material's life cycle and giving it a new life. Using traditional artisanal methods and pioneering new techniques, Eleonora and Andrea preserve natural matter exactly as it appears in its original habitat, creating functional and unique design pieces.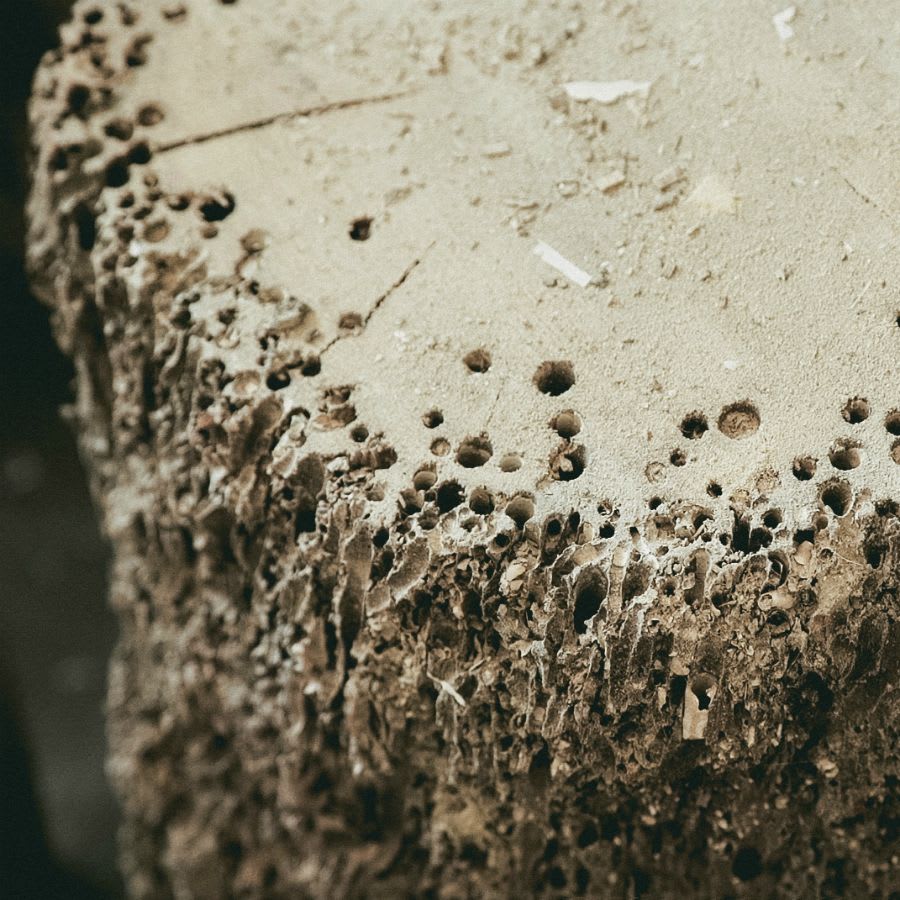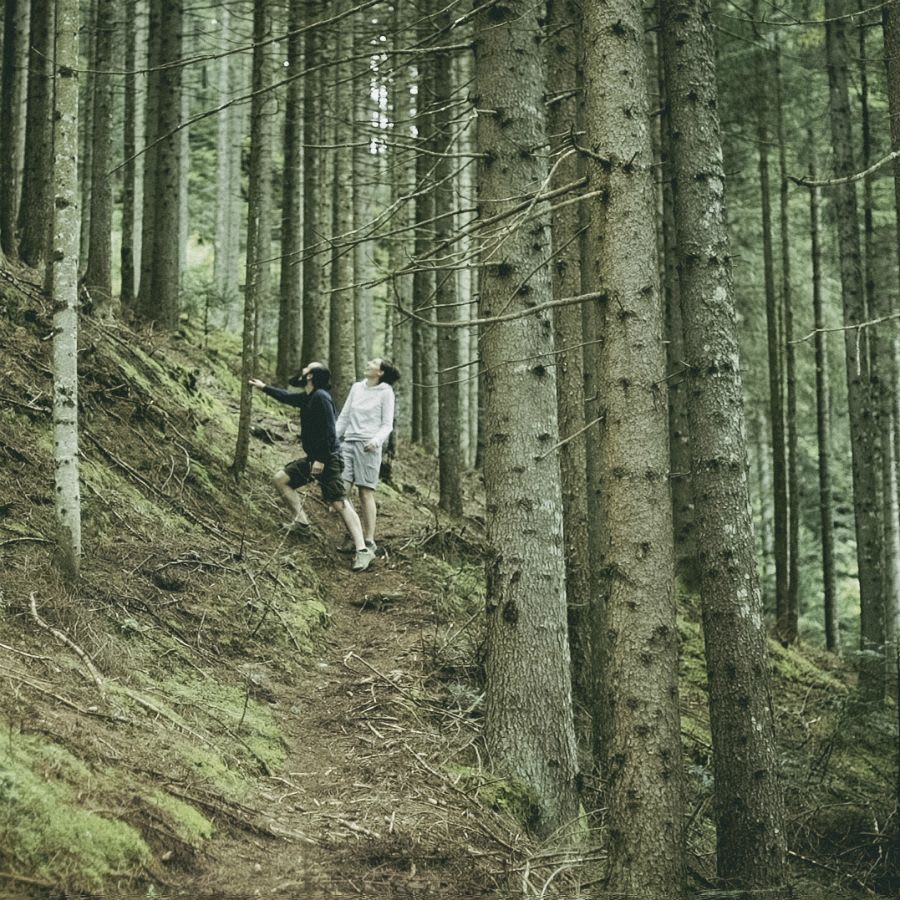 ​Tell us about your products and what makes them special.
We consider our products as genius loci of our land: spirits that protect our surroundings. Thanks to our work, everybody in the world can experience the most profound essence of our landscape. Each of our objects is a unique, one-of-a-kind piece of our land.
Could you describe your production process?
The process starts often in the middle of a forest in the Dolomite Mountains, or in the middle of the Venetian Lagoon. We try to capture the essence of a specific place through its materials and the signs of its history imprinted upon it. After we acquire the raw material, we treat it with preservative techniques in order to protect its original appearance, often using transparent resins that fill in the holes and hollow spaces and give functionality to the material. Every step of the process is innovative and the result of years of experimentation.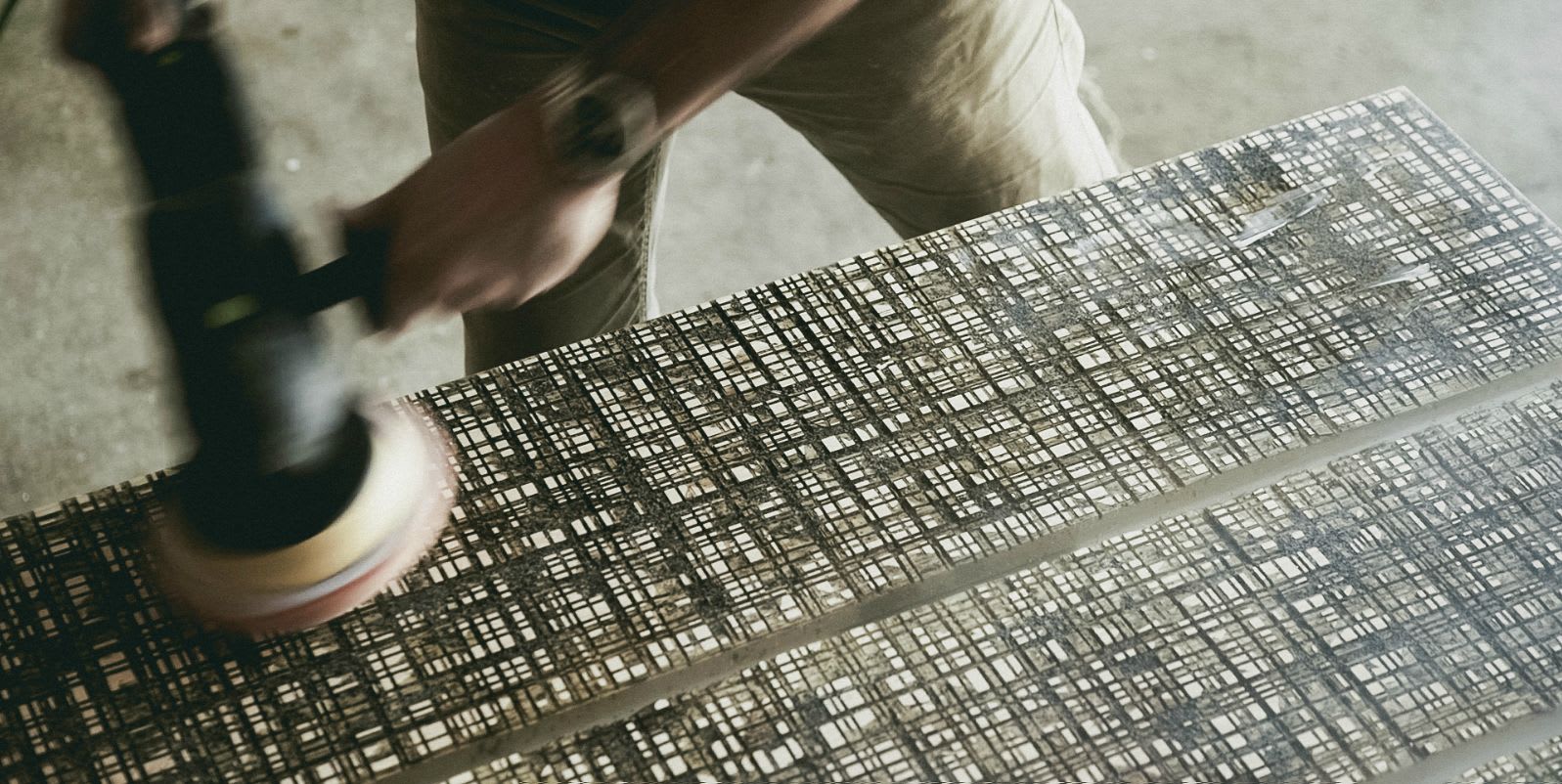 ​How did your company start?
We envisioned a company where all our artistic and artisanal passions could merge to make objects that could express our sensibilities through the basic matter that surrounds us and talk to the world with a universal language.

Tell us about the history of your company.
We started in our garages and ateliers, in friends' carpenter shops and workshops. Then we introduced our work to boutique galleries and in 2013 Mint promoted us during the London Design Festival and so did Rossana Orlandi during the Milan Furniture Fair. Since then, we have been receiving hundreds of requests that we filter in order to collaborate exclusively with qualified sellers akin to the spirit with which we operate.
​Who are the most important people in your company?
We have created a work environment where several indispensable people can contribute to the creation of our pieces, bringing their positive energies, new visions, and constant improvement according to the philosophy of our brand.

How do your surroundings influence your work?
Our surroundings are our work. They span 100 kilometers between the Dolomite Mountains and the Venetian Lagoon. There we find the most characteristic essence of those lands, our raw materials. We select, preserve, and craft them following the ancestral sensations that our surroundings have been giving us since our childhood.

​Are there special projects or collaborations you are particularly proud of?
We are actively collaborating with several top-secret companies and designers that understand the potential of our innovative techniques.