Stephen Burks "the future of craft is everywhere"
Interview with the winner of the 2015 Cooper Hewitt National Design Award in Product Design on luxury, mass market, artisanship and American culture.
​by Annalisa Rosso
"For over a decade, ​Stephen Burks dedicated his work to building a bridge between authentic craft traditions, industrial manufacturing, and contemporary design". This is how they introduce the famous American designer as the winner of the Product Design category of the 2015 ​Cooper Hewitt National Design Award. It's not the first time Stephen Burks receives an award, exhibits around the world or collaborates with the biggest international design brands (Boffi, Cappellini, Dedon, Missoni, Moroso, Roche Bobois and Swarovski, among others). This last recognition is particularly important. We talked about it with him personally.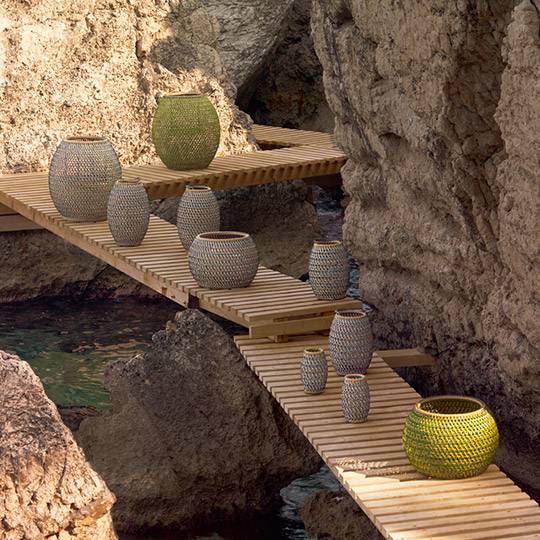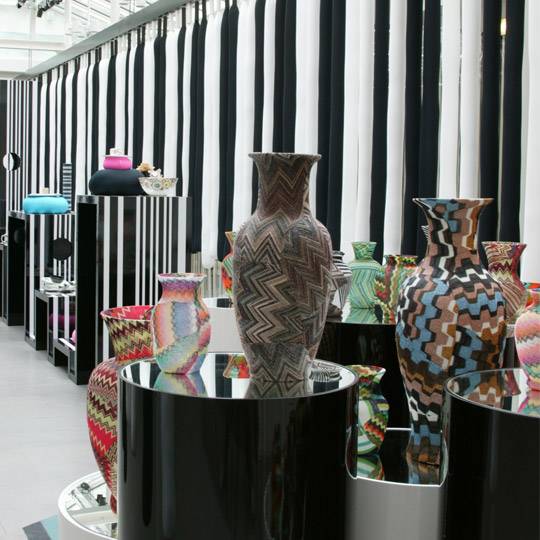 ​
ARTEMEST: You just received the 2015 Cooper Hewitt National Design Award in Product Design. What did it mean to you?
STEPHEN BURKS: The Smithsonian Cooper Hewitt National Design Award is the highest honor given in design in America. It's quite meaningful to me as an independent designer, because most of the time the award goes to large-scale corporate design consultants or manufacturers. It's very important that the award acknowledges a body of work like mine and breaks down the exclusivity of the design world in general. As the first African-American to win in product design, I hope to continue to open doors in design for many younger people of differents backgrounds.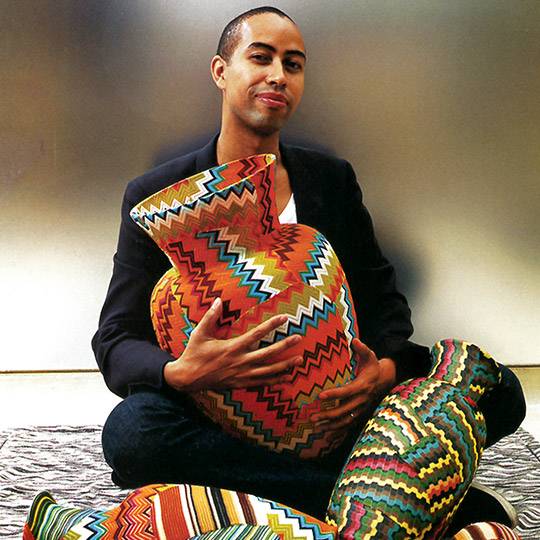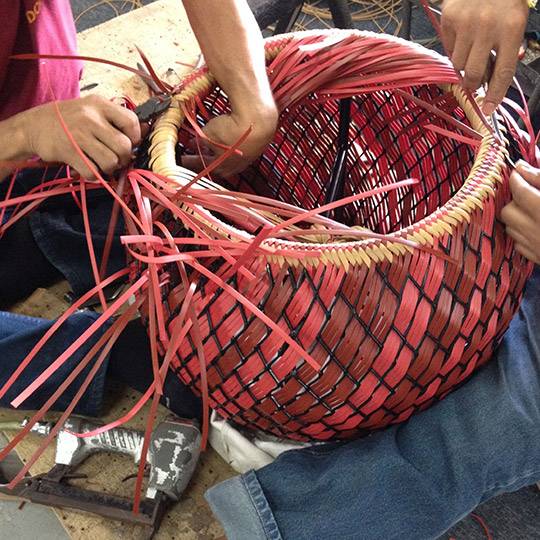 ​
A: Your work links traditional craftsmanship with international top brands such as Moroso, Cappellini, Missoni and many others. It benefits people of developing countries while it also changes the aesthetic of contemporary design within luxury and mass market. Where does your original approach come from?
SB: Early in my career I made my first handmade object (Missoni Patchwork Vases, 2004). At about the same time, I began consulting for various non-profits in Africa (Aid To Artisans, 2005-2007). It was also around that time that the New York Times called me "the first African-American to make an impression on the rarified world of contemporary design". These three events forced me to come to terms with what my identity meant in the world of design, as well as begin to question the arc of my output. Somehow, here I was a young man from the South Side of Chicago working international with some of the most important brands in design! From the very beginning, I was confronted with issues of identity and social concern related to my practice. My approach had to be original.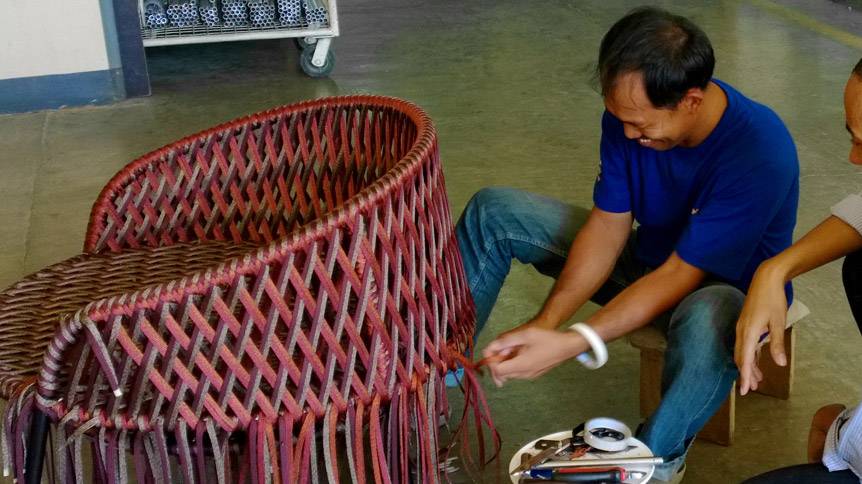 ​
A: Which of your projects is a definite representation of your work? And why?
SB: I don't believe in allowing notions of style to predetermine the expression of my work. I develop ideas from a process of collaboration and attempt to find innovation within the production techniques of the manufacturers I partner with. My ongoing dialog with Dedon has allowed for the most fruitful and rich expression of what their artisans in the Philippines are capable of and what ideas I might come up with to challenge them, and vice versa. Over the past 4 years we've managed to push some limits and question what potential certain artisanal techniques could have. My Dala & Ahnda collections are great examples of this process.
A: What is your dream commission?
SB: Like everyone else, my dreams are constantly changing, so it's hard to say what my dream commission would be. However, I'm pretty excited about a proposal we're negotiating at the moment to design the first collection of luxury furniture produced and branded in Africa. If and when it finally comes to fruition, it could radically shift what we currently consider luxury in the furniture market.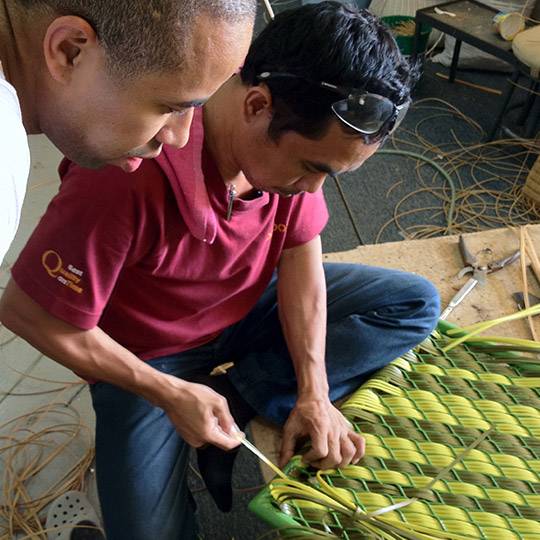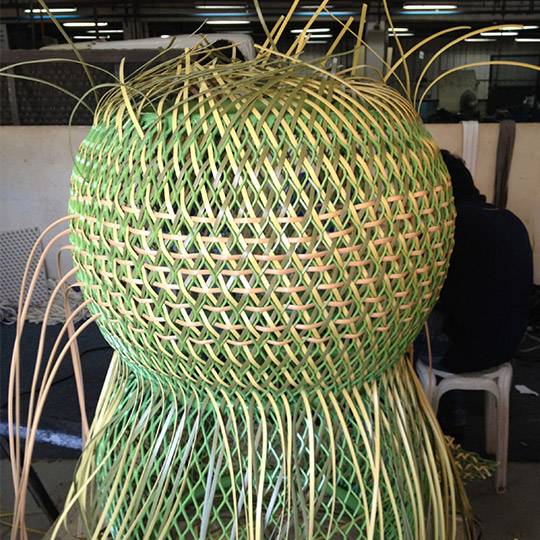 ​
A: You define yourself as a traveler and you live in New York. Once you said that, for better or worse, you think America is the future. What do you mean?
SB: America is the most influential culture in the world. As producer of the world's most intelligent tools of communication or as the largest contiguous luxury market in the world, America is a kind of abstraction where anything is possible. The "for better or for worse" part is self-evident when you consider the extreme conditions of the economy, politics, violence, and innovation that exist here and are exported all over the world. Being a traveler, working in many different places around the world keeps me sane and gives me hope in the other voices that exist throughout in the world.
A: How do you think craftsmanship is perceived in the US? Which are the countries most involved in the future of this peculiar production process?
SB: Craftsmanship has many different meanings all over the world. In America, both sandwiches and airplanes are "crafted". Unfortunately, the word craft exists today, almost without any true or deep meaning. I think it's important to not think in terms of "here" or "there", but, for all of us involved in making things to begin to think more multilateral. For example, what can the sandwich industry teach us about how to make an airplane? The future of craft is being written everywhere all at once. All of the world's future possibilities are valid.
​About the author Annalisa Rosso writes about design and architecture for Casa Vogue Brasil, Elle Decor Italia, Elle Decoration NL among other collaborations for international magazines. Follow Rosso on ​twitter.