Absence is Presence
Study O Portable for Gallery Fumi: behind the Fuzz Slice Tables
​Text by Valentina Raggi
Emptiness seems to be the primary subject of the fascinating Fuzz Slice Tables, a series designed by the London based firm ​Study O Portable for ​Gallery Fumi launched at Design Days Dubai.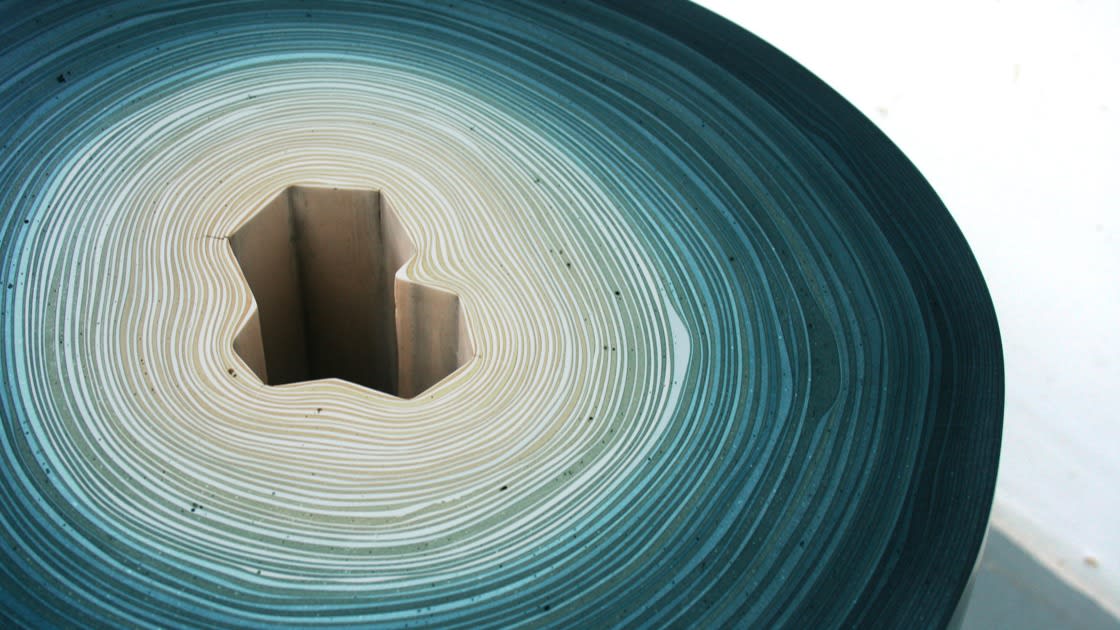 ​Archaic and futuristic, the table is a basic piece of furniture translated into art. The idea for the tables came from a tool used during their production. A mineral composite was brushed in layers, a shape made of wax and other materials, and then cut open to show the three-dimensional and organic roughness at the center of the piece: a hole. The void turns into something concrete.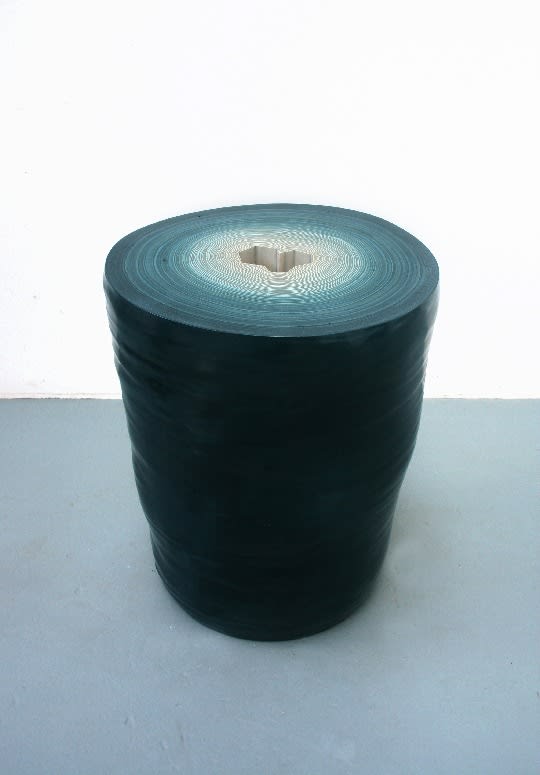 The founders of ​Study O Port​able, Dutch designer Bernadette Deddens and Japanese designer Tetsuo Mukai, are known for their speculative approach intended to research what can be applied to ordinary objects. «Fuzz series is made using a very intensive labor process and started with objects on a rather small scale such as bangles and bowls to slowly evolve into furniture pieces» the couple explains. The ordinary is in fact extraordinary.​