Timeless Interiors by AMB Design
Meet Anne-Marie Barton, founder of AMB Design and be inspired by her timeless and authentic style. Energy, fresh simplicity and livability: these are the keystones of Anne-Marie's interiors where every environment is carefully designed to create the most pleasing atmosphere.
Interior design and home-building have always been very important elements in ​Anne-Marie's life. Since she was a kid, indeed, she used to enjoy looking at her parents builnding new homes and be inspired by samples and new designs sloshing around in the back seat. At the age 12 she did her very first design project for her bedroom and since then, she never stopped creating timeless and tailored interiors through AMB Design, her design firm.
Read the interview to discover Anne Marie's authentic and timeless style where each and every of her projects entail organic ingredients such as dry white oak floors, walnut, bronze, woolen textiles, and rich hues to create what she calls the "real factor"—leaving no space untouched by a sense of natural. ​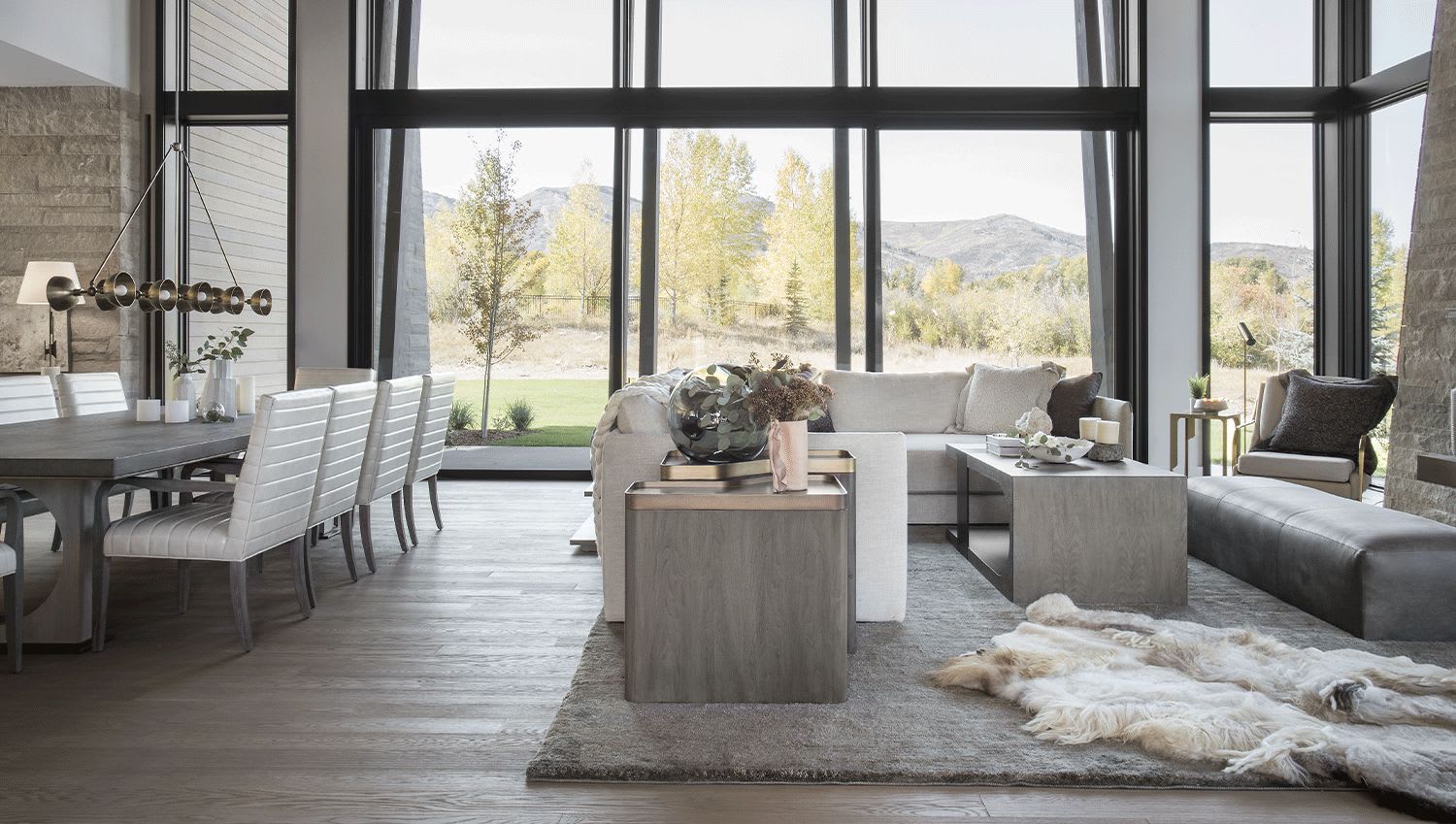 ​Are there any specific trends that you're currently using at your practice?
The word "trends" usually causes me a little pause."Trendy" seems to be the anti-thesis of words like timeless and authentic which I strive to include in my work. Something about the word "trendy" feels like I am literally selling out. But trends are actually immeasurable, nothing more than a subtle wave, an undercurrent that moves us forward. Trends keep us considering new ideas, striving to be a step in front of ourselves and they don't always mean a compromise of integrity: Trends can fuel the re-invention of something classic making it fresh and improved.
In less than 30 years, we have gone from yellow brass to polished nickel and now back to brass. Only this time, what's amazing about it is that we have gone all the way back to classic, unlaquered brass. Undercooked, rubbed not sprayed, natural and used, not perfect and new. We trade the polished brass unequivocally for the feel of unlaquered, the zinc over the shiny copper, the raw steel over the powder coated any day. So perhaps brass is trendy, but timeless and here to stay. Its been re-introduced in a better way. Because real is always on trend.
​Where do you draw inspiration for your projects?
I am ultimately inspired by nature. I have been known to fall in love with the way in which the moss is growing on the guardrails on my way to a project in Carmel. I look at Worlf of Ronaltion instagram as a resonating inspiration of traditional european bones. I lookout inderiordesign_addict for examples of spare and restraint and minimalism.
​What's the decorative piece you enjoy the most selecting or styling for your clients and why?
Finding the perfect crystal for each clients home is my signature. I feel they evoke the soothing atmosphere that I hope the home I have created will deliver.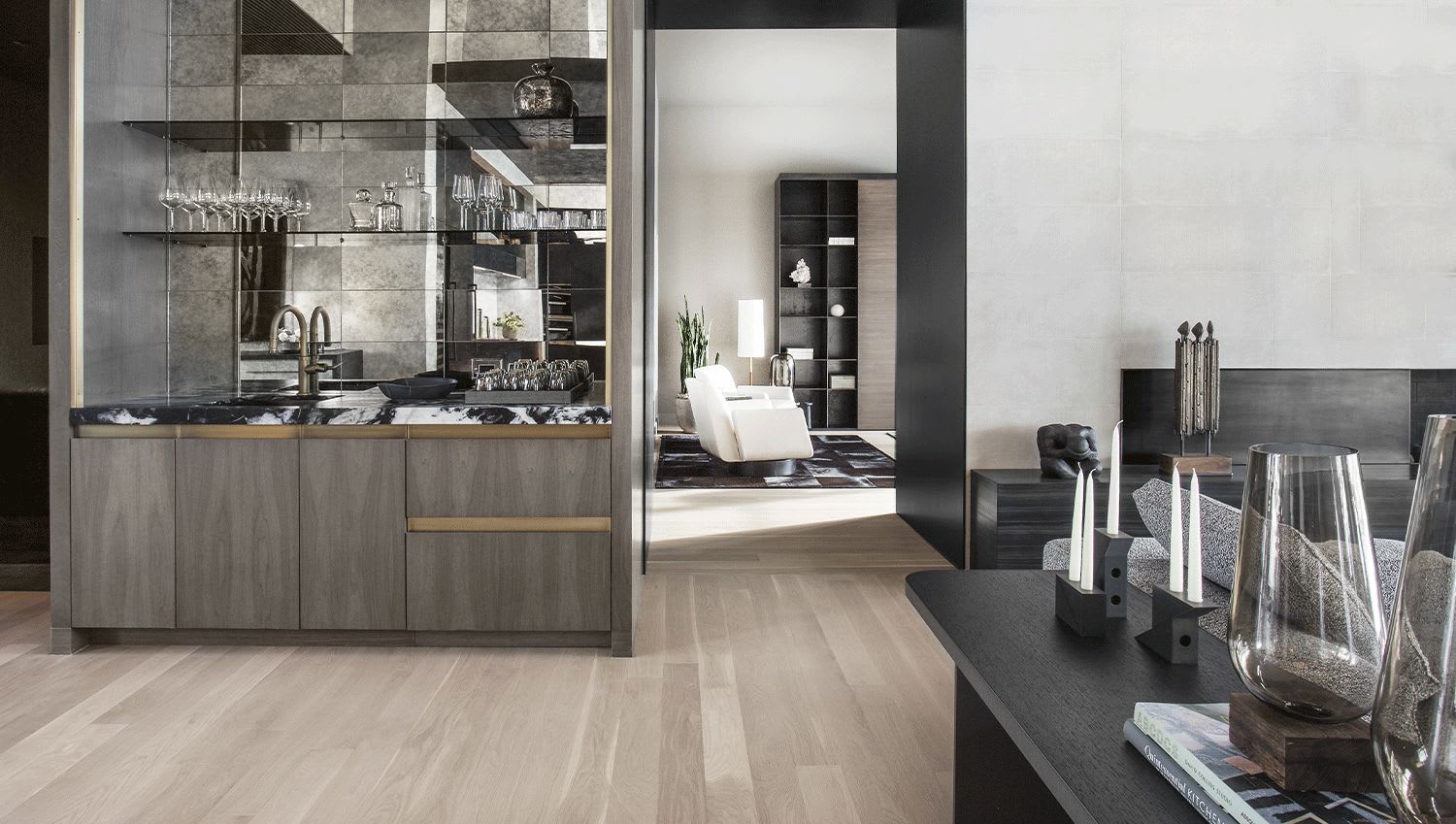 ​What is your favorite project you have worked on and why?
Working on a 100 year old manor house in Westport, CT will still be to this point my favorite project. Working with the bones of the hold and giving it new life is always attractive to me. We were able to gut and add on seamlessly. I loved working with Ira Grandberg on this project, a real pro in the industry. Its on my website titled "Vintage".
​What would be your dream project to work on?
I believe I am in the middle of my dream project. Standing afar and looking into the blessing of so much variety in my work, I see that perhaps I am drawn the most to my projects in Pebble Beach.Designing for a client who has little time, but requires an "epic" deliverable on the 18th hole of the Pebble Beach Golf Course. I find I think the very most about that project and the design of the cool lines and warm surroundings we are designing there.
I, myself, am drawn mostly to the beach and to have the chance to design what is truly two once in a lifetime projects there is truly humbling. We realize the two homes we are creating, which are adjacentlots next to the lodge at Pebble Beach, will be landmarks for all that golf there and look along the water's edge.Truly I feel I have the chance here more than most to make my mark and I am grateful.