Empathetic design by DKOR Interiors
Meet Ivonne Ronderos, founder of Miami-based DKOR Interiors. Driven by a desire to improve her clients' quality of life through design, she believes a well-designed space should evoke emotions, turning time spent at home into a real treat. Through a careful mix of empathy and aesthetics, she reveals that luxury lies in the details that add a touch of beauty to the everyday.
Ivonne Ronderos grew up in a family of entrepreneurs: her mother was an interior decorator, and after years in the restaurant industry, she began her own entrepreneurial journey selling her mother's hand-sewn bedding collection. In 2004, this side project blossomed into DKOR Interiors, an interior design firm centered around service and client understanding — while delivering good design.
Ivonne's ethos wouldn't let her force a client into a design, color palette, or even a pillow they didn't love or couldn't envision in their home. It's part of an empathy-driven design process that allows clients to make the most of their spaces and live better lives. Almost 15 years later, DKOR has grown from a small endeavor to a world-class interior design firm with nearly 30 employees working in four countries. Today, she still gets excited to begin a new project, to see the look on clients' faces during the "big reveal" moment, and for everything in between.
Growing up in a family of entrepreneurs, I was destined to start a business. But opening an interior design firm was never part of my initial plan, though I'd spent years learning from my mother, a decorator herself.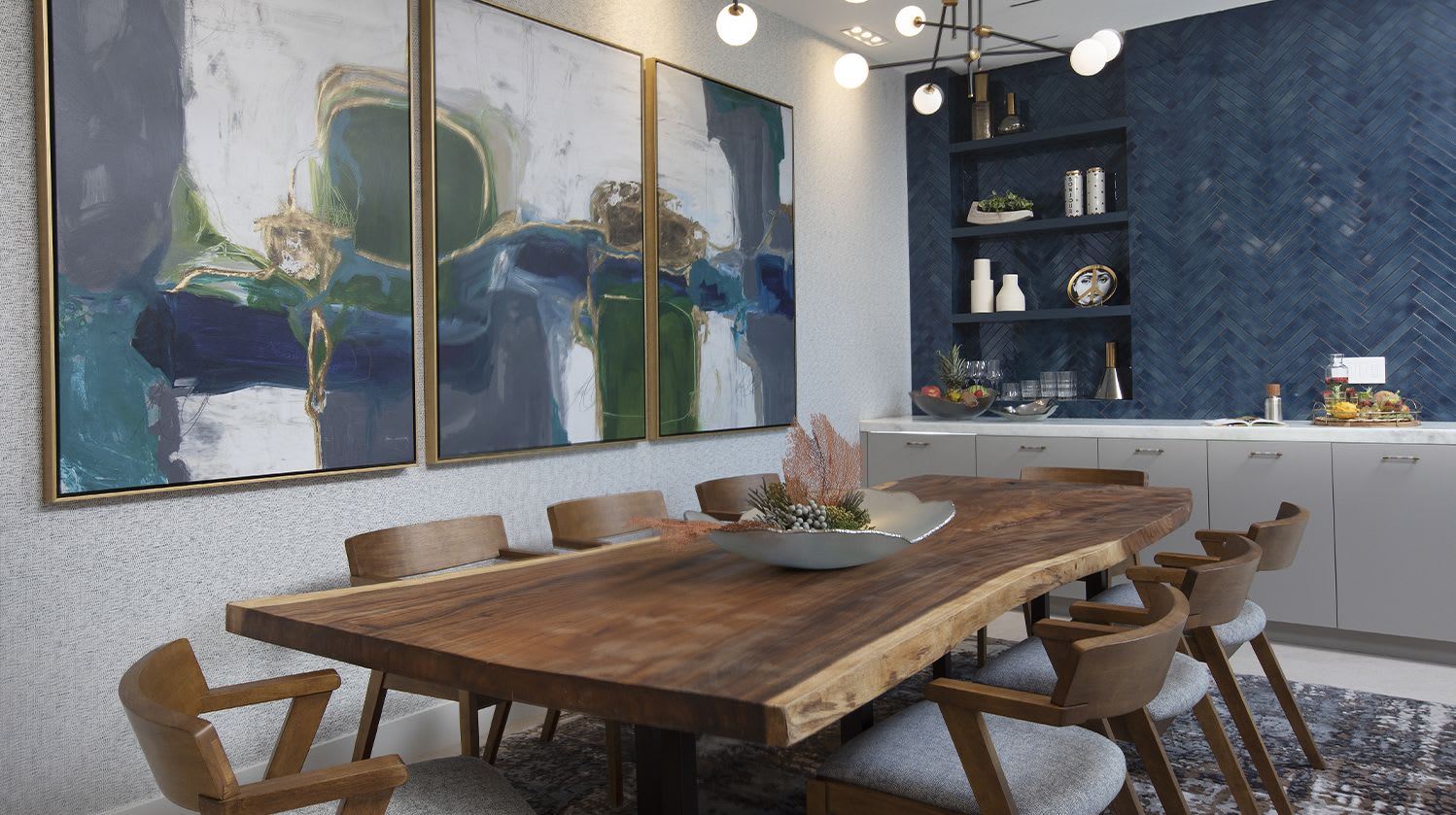 How did you first become involved in the world of design? Tell us your story.
Our journey in the design world started in 2014. Merging my passion for customer service with a desire to explore the interior design world, I began dreaming up ways to transform homes. It was then that I asked my mom, who at the time was the family decorator, if she could sell the unique bedding she was sewing as a hobby.
Bedding selections organically grew into designing bedrooms, which expanded into complete interior design projects for national and international clients. That's when DKOR Interiors was born. It started with a mission to bring something new to the interior design industry: service and empathy. And despite the ups and downs, that mission has molded DKOR into what it is today: a passionate, thoughtful family coming together to create client-centric interior designs.
​How would you describe your personal style and what's the personal signature that makes your projects unique?
At DKOR, we've developed what we call our "unspoken style." Our goal is that each home we design represents the client. We channel our client's personal style, by listening to them. The end goal is to design spaces that are timeless, functional, and elegant warmed up with the use of natural materials.
Where do you draw inspiration for your projects?
Mainly from our clients. They have so many unique ideas and passions that always inspire us to do work that we could not have come up with on our own. We also visit design fairs throughout the year to get to know new products, design and color trends. ​
What's the decorative piece you enjoy selecting for your clients and why?
A "splurge" item. I love to add random things to our clients' homes that make their lives a little more luxurious, such as a tiny refrigerator at a makeup vanity to keep a woman's face products chilled or a sparkling water dispenser at a kitchen counter. An extra comfy reading chair to create the perfect reading nook or motorized blackout shades in a bedroom. These little day to day things that increase the quality of life of our clients is what we consider luxury.
​Do you have an interior design master that you look up to?
The designers I work with. Being a designer requires so many qualities and I am always in awe of the professionalism, creativity and passion of the team members I get to work with.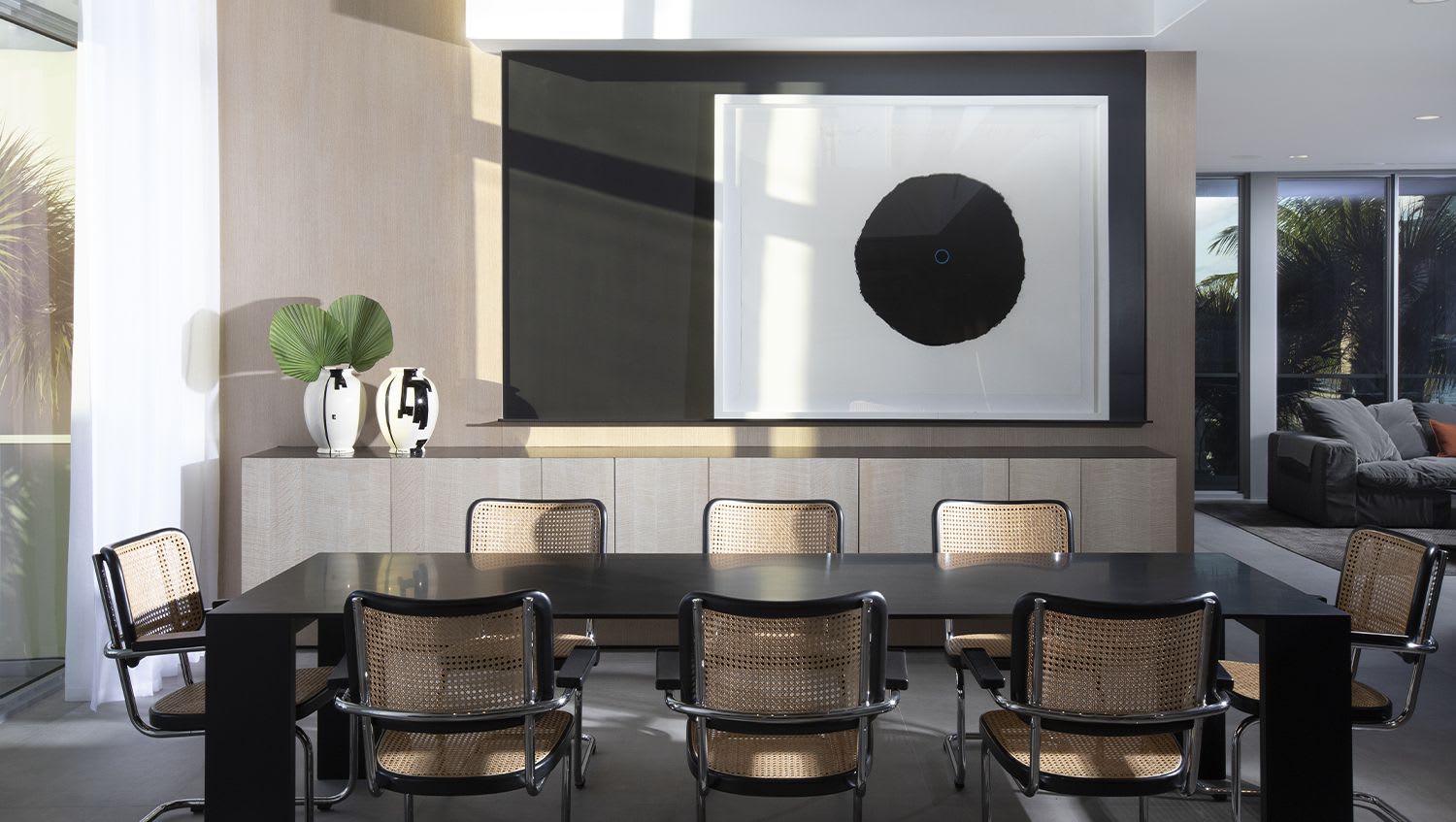 ​In a hyper-digital world, do you turn to social media for inspiration? If yes, which is the social media platform you use and why?
Yes at times, Instagram and Pinterest. But also still loving to find inspiration in printed magazines and catalogs.
​What do you think it's going to be the next big trend in interior design?
Functionality! Function and the way we use each space continues to define the architecture and interior design of our homes, which trickle into furniture layouts and furniture trends. Double-sided sofas, cocktail-height tables in living areas and cozy nooks for working or reading a book.
​What epoque inspires you the most in terms of aesthetic?
I really appreciate where we are now in design. It really is more about how you feel in the space versus what it looks like. Aesthetics are still a big part of how we design, however evoking emotions that result in positive user experiences and creating atmospheres that optimize time at home is becoming the driving force behind the design.