Gurdulù Florence
A restaurant and cocktail bar in the charming Santo Spirito district. At Gurdulù guests are welcomed by a charming atmosphere, a romantic court yard that leads to a lemon house, a delightful cuisine and sophisticated drinks.
​When walking around Florence between a church and a square, in the Santo Spirito Area, an eye-catching entrance glass wall framed by black blue wood welcomes every sophisticated Italian-beauty seeker.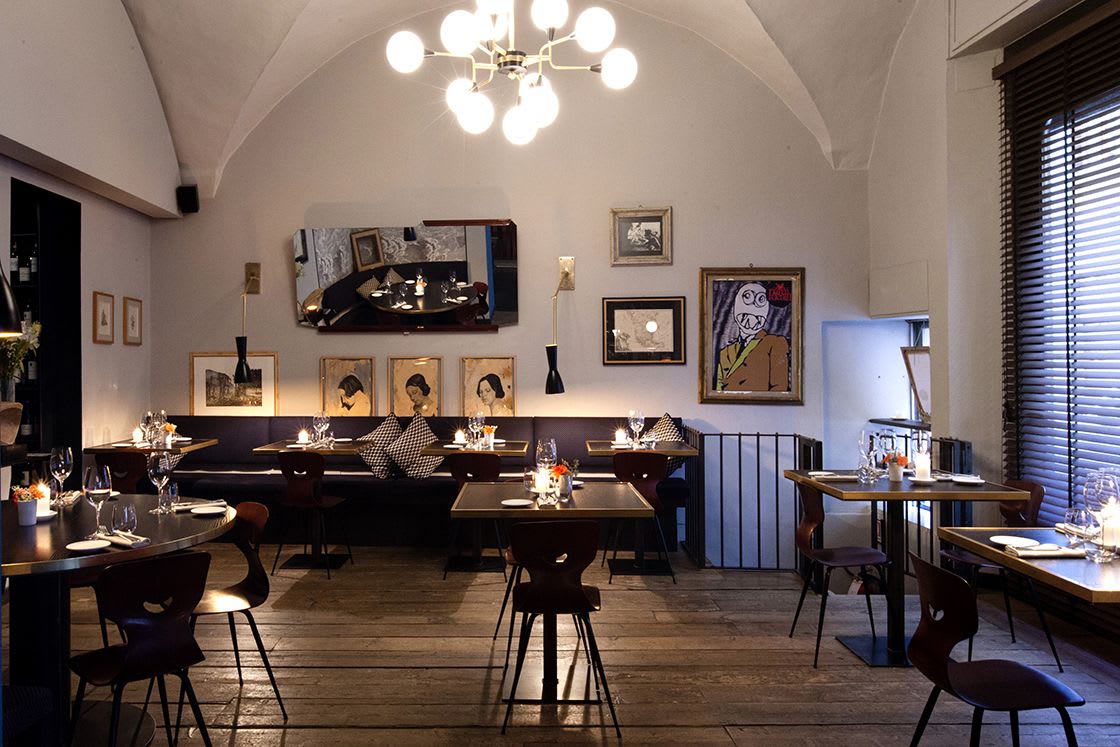 The Gurdulù restaurant and cocktail bar is the fulfillment of the secret dream of five friends who's desire was that of having a place where to meet around a table, in a polished yet lively and fascinating place in front of a plate that delights the senses and a deftly blended cocktail. The interiors curated by Studio Tricot are inspired by a refined retro taste, recognizable in the convivial and cozy ambience. The spaces are enlightened by 50's inspired brass lamps while the opaline call to mind a French bistro; the wallpapers designed by Fornasetti and the chairs covered with tailored manufacturing add an ultimate London gentlemen's club allure. A little secret to discover is a small courtyard that leads to a romantic lemon-house where some tables are placed during summer.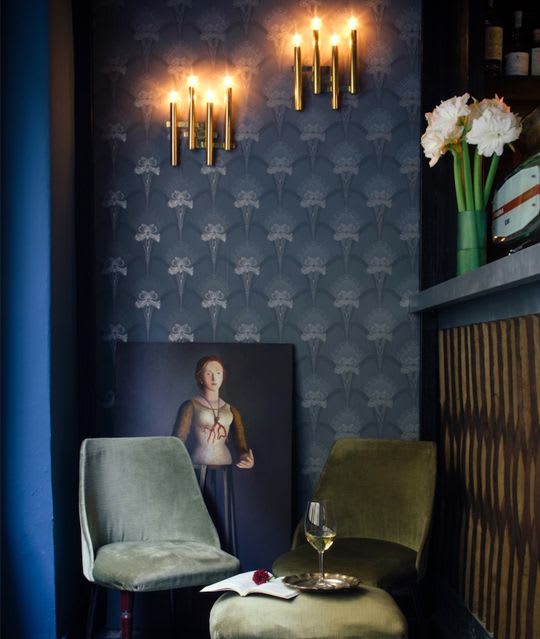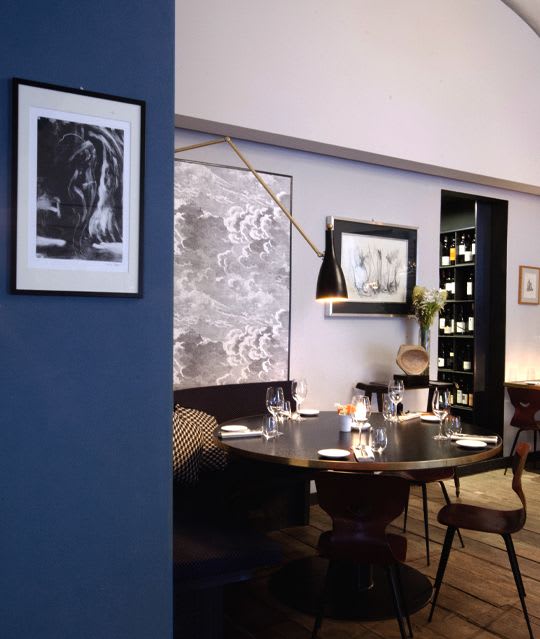 ​The menu dredges up Balkan suggestions together with Florentine and Spanish influences, thanks to the commitment and passion of the Chef Gabriele Andreoni, who studied with renowned cookers among which Mauro Colagreco and Heinz Beck.
The Gurdulù owes its name to a character of the novel 'The Nonexistent Knight' by Italo Calvino and the reason is related to his carefree, instinctive and change-inclined way of living life. This is the attitude that the owners share and wanted to recreate in a unique but at the same time common, familiar but unusual,real but at the same time fantastic place.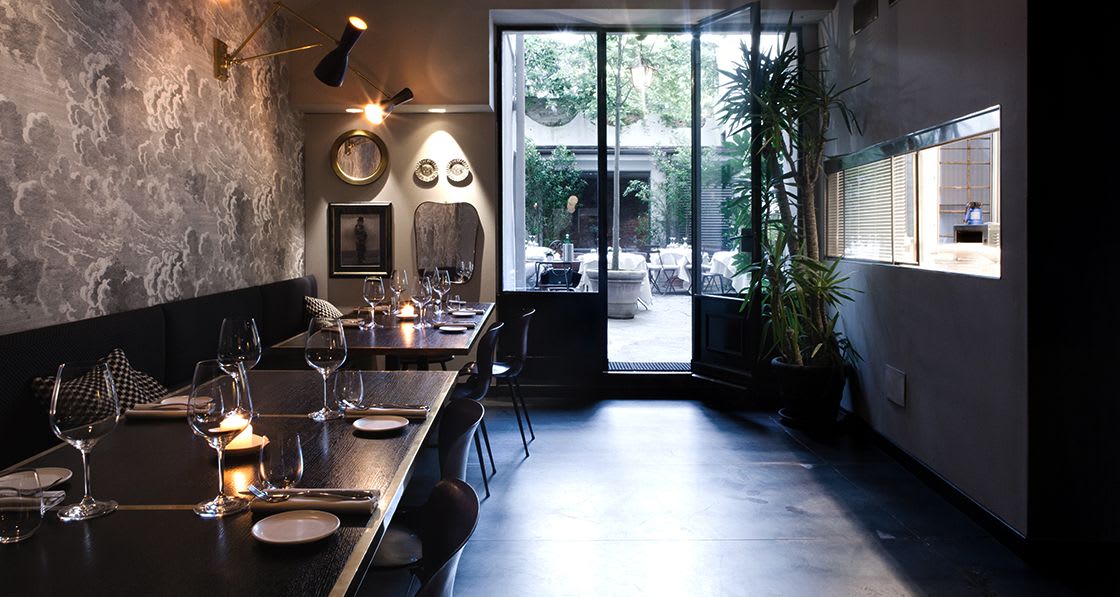 ​Gurdulù Restaurant & Cocktail Bar
Via delle Caldaie 12 R, Santo Spirito, Florence