Il Luogo di Aimo e Nadia
Design is meant to give warmth while it stays minimal
Text by Acelya Yonac
Alessandro Negrini and Fabio Pisani achieved something that wasn't so easy: make Il Luogo di Aimo e Nadia, the historic Milanese restaurant, a contemporary spot.
The renovation process started ten years ago when the two chefs took over Aimo Moroni's kitchen. Visual dishes and unedited flavors started to appear on the menu and soon earned the restaurant two Michelin stars. The chefs were selected as the ambassadors of Italian cuisine for the 2015 Expo and participated in the Italian Pavilion.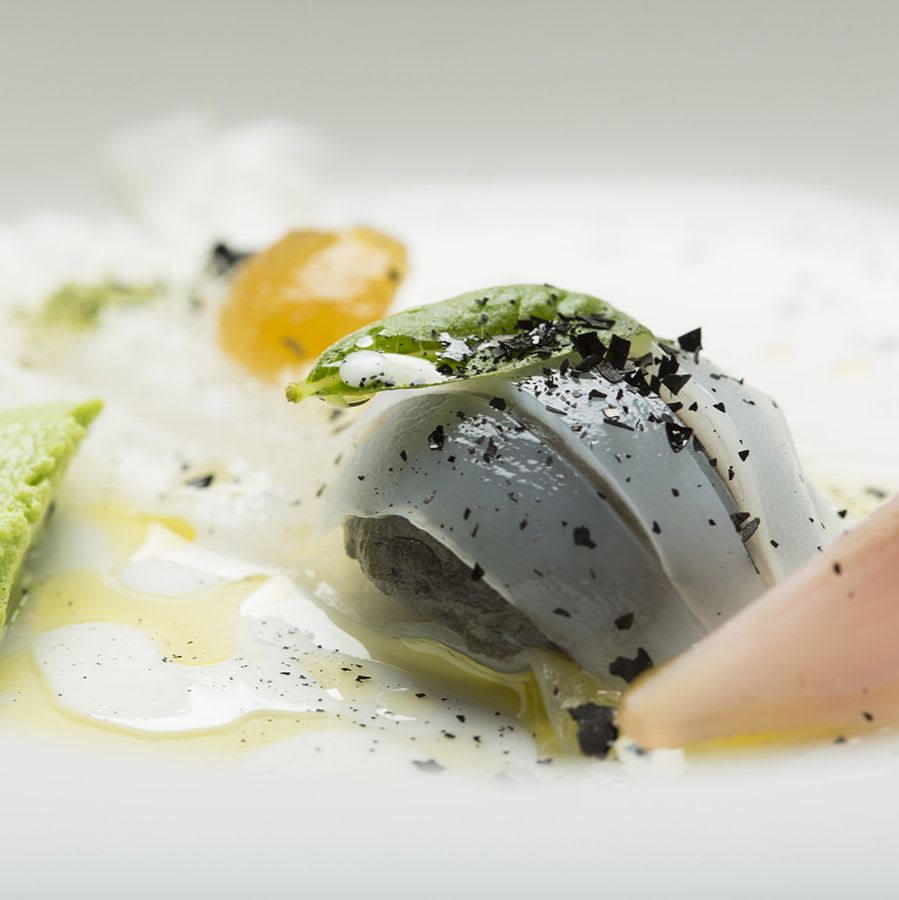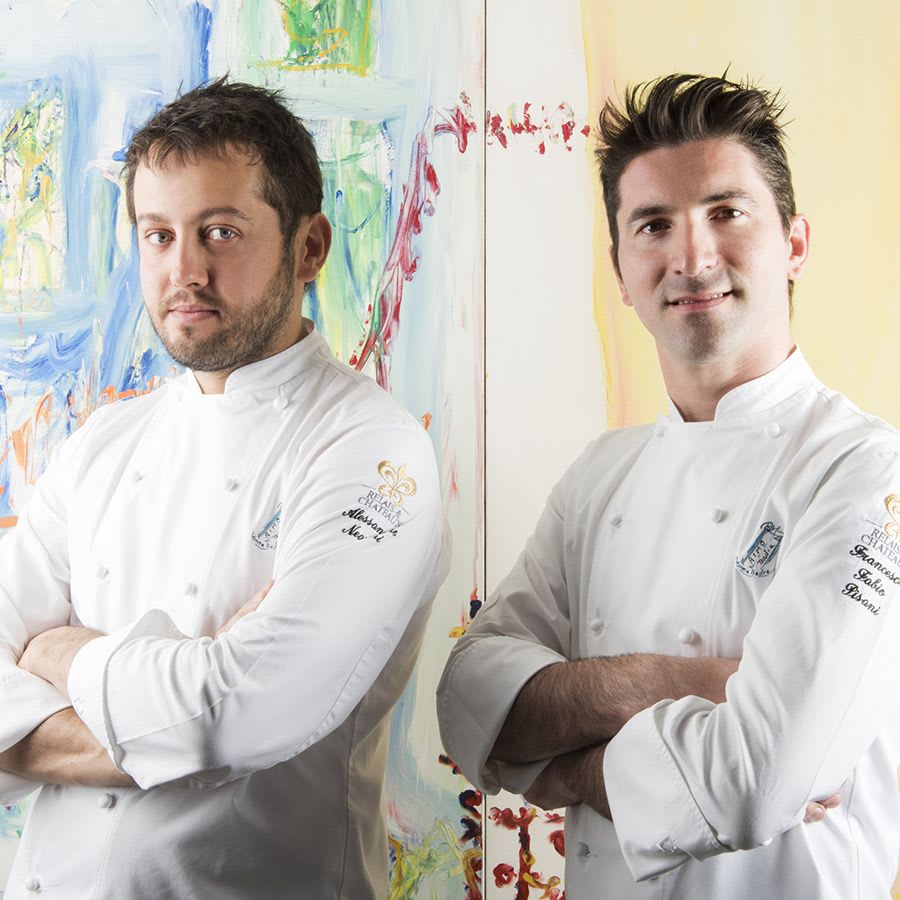 ​TiramiSud, Quasi Raviolo di Seppia and Dolce Ortaggio are some of the famous artistic dishes on the menu, and experimenting is key. Experimenting with taste, have fun with dishes like the Merdessert, inspired by Piero Manzoni's Merda d'Artista, a chocolate mousse with extra virgin olive oil, verbena and chamomile.
Design dishes that are also artsy and have a different aesthetic if compared to traditional restaurants. We've met Alessandro Negrini to talk about Il Luogo di Aimo e Nadia and its new direction.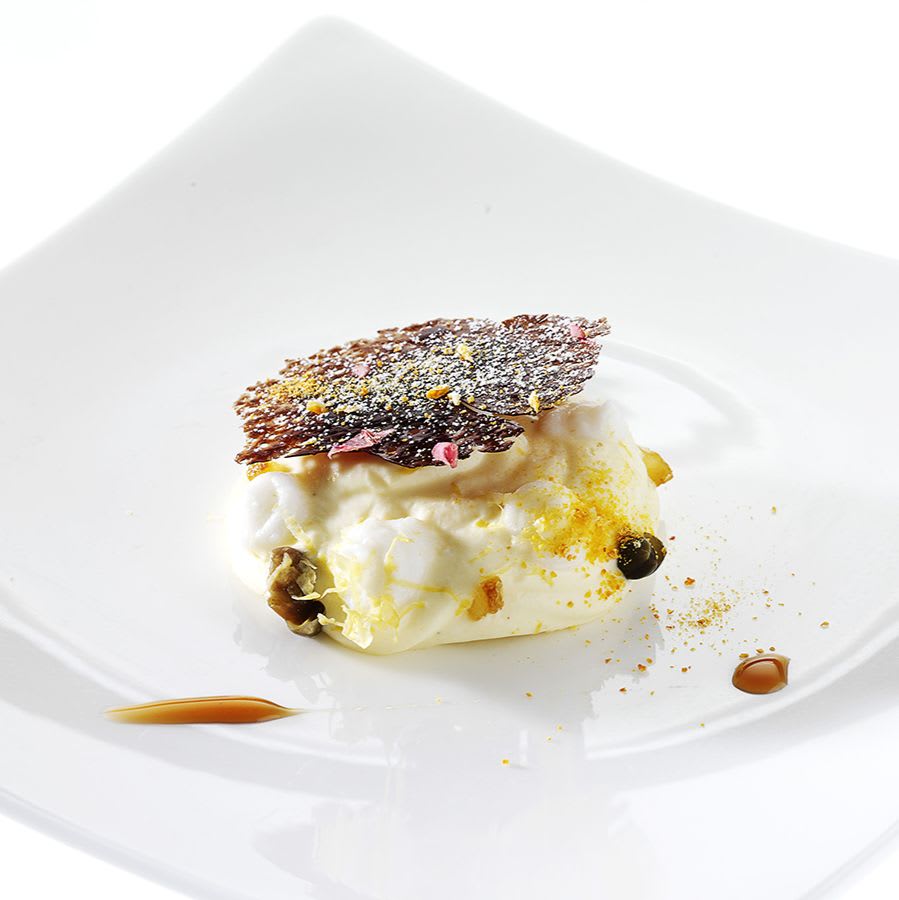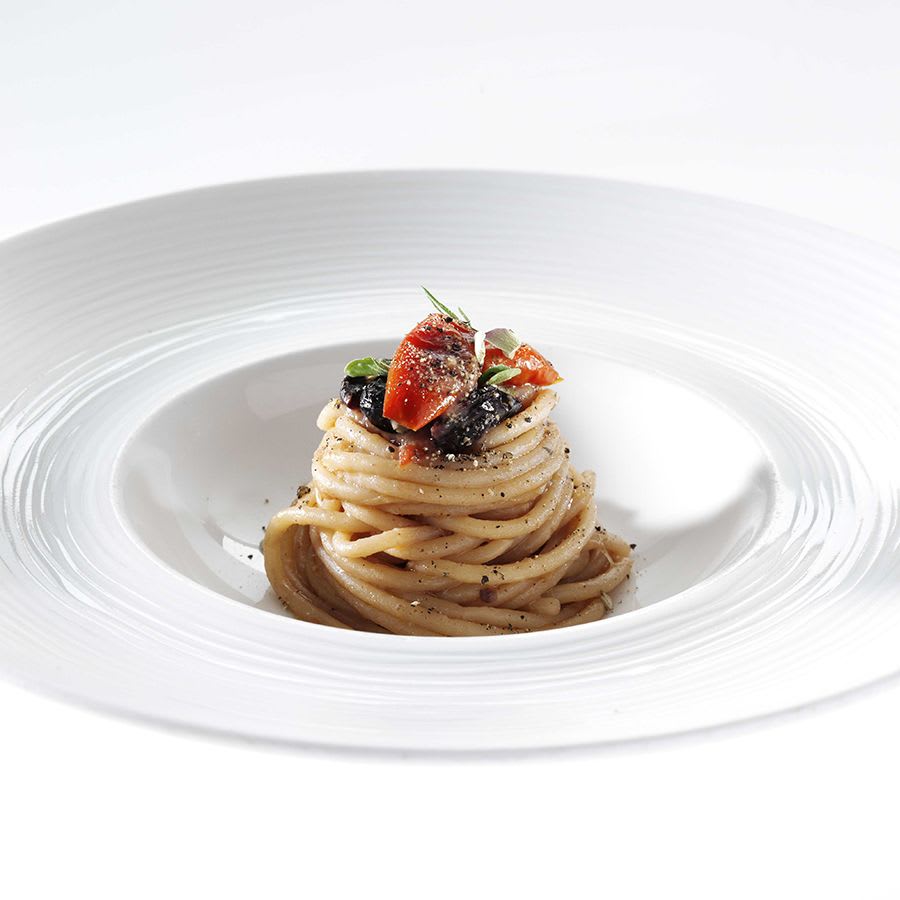 ​Grand dishes and works of art: what unites the two?
High cuisine and design are two different things: we like to mix them together, but they are in fact very different worlds. Cuisine is pure pleasure and design is purely esthetic. The two have one thing in common: they help mold and shape things.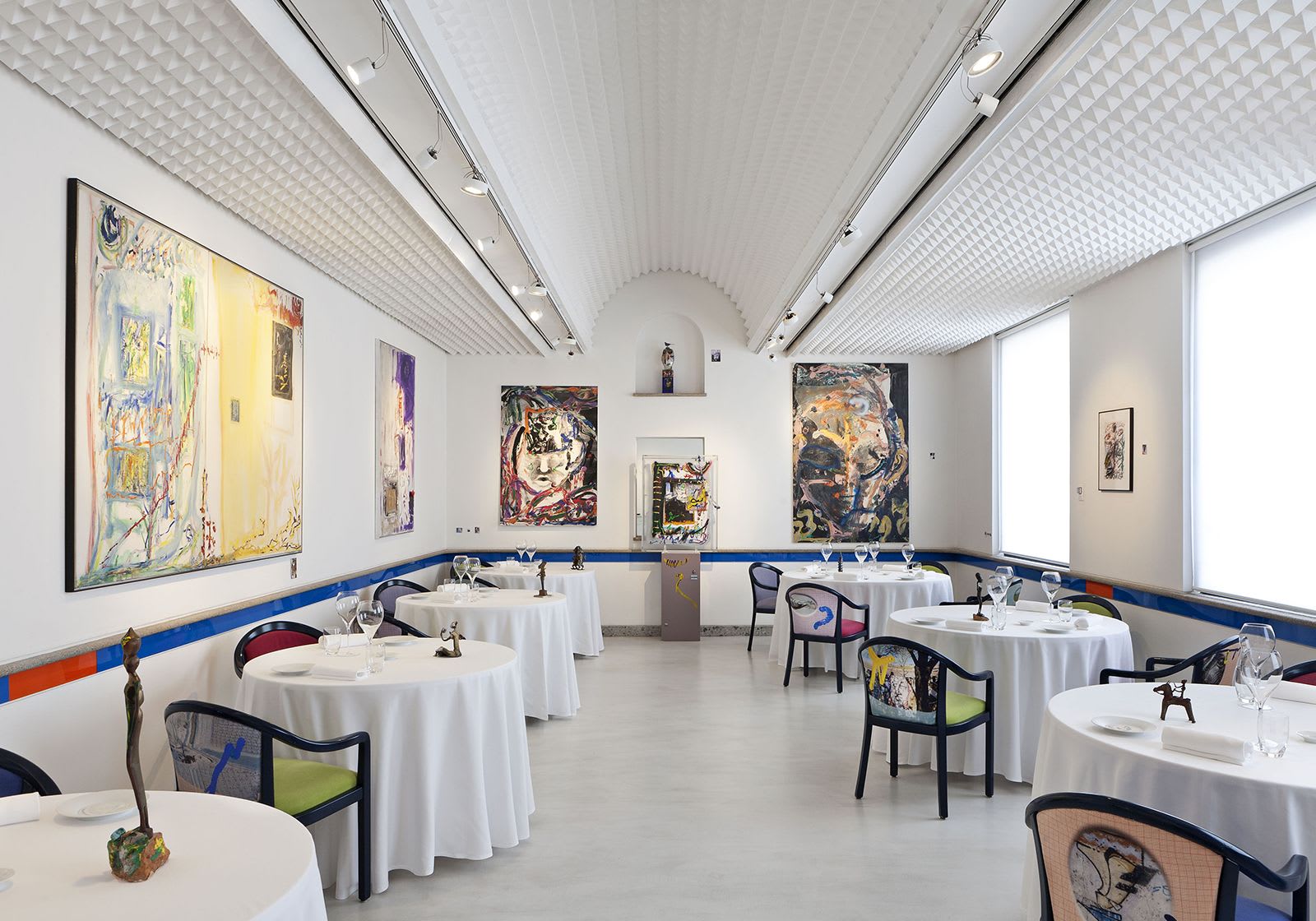 ​Which is Aimo and Nadia aesthetic?
We like simplicity, we don't follow trends, we don't use a different plate for each dish. I think we will tend to go back to using traditional, simple, artisanal ceramic plates. I work with an artisan based in Corsico, he uses plexiglass, and I asked him to create an aperitif plate for us. It had to be functional and elegant at the same time, a reflection of our menu.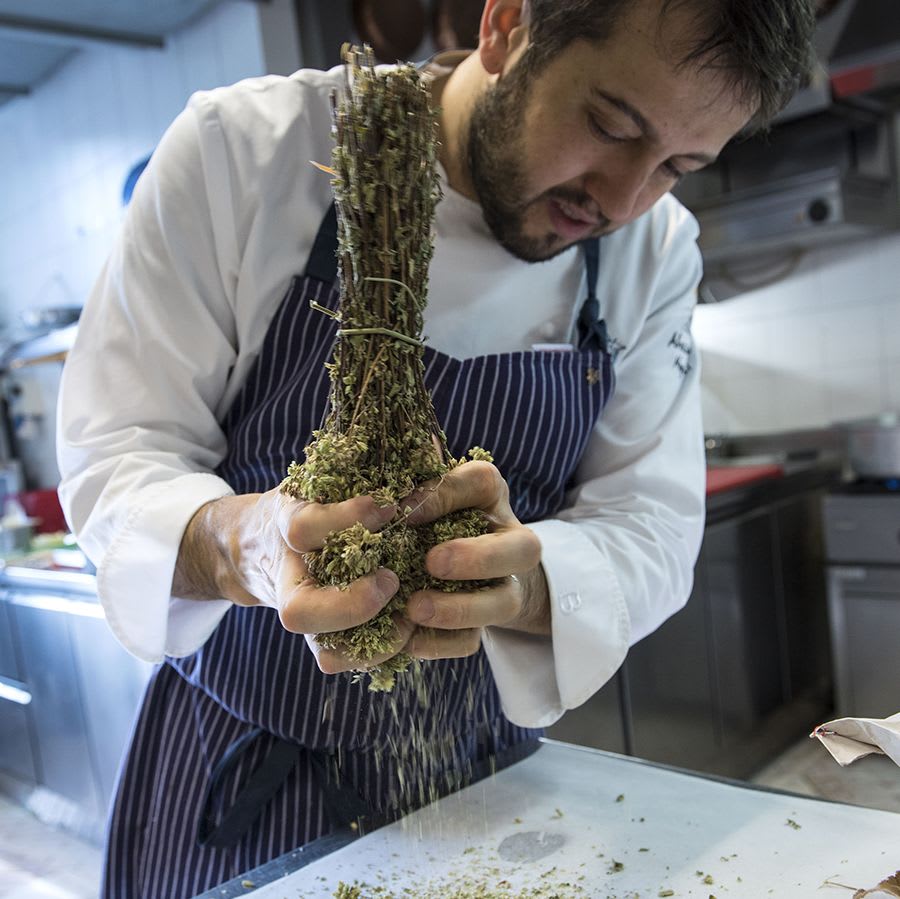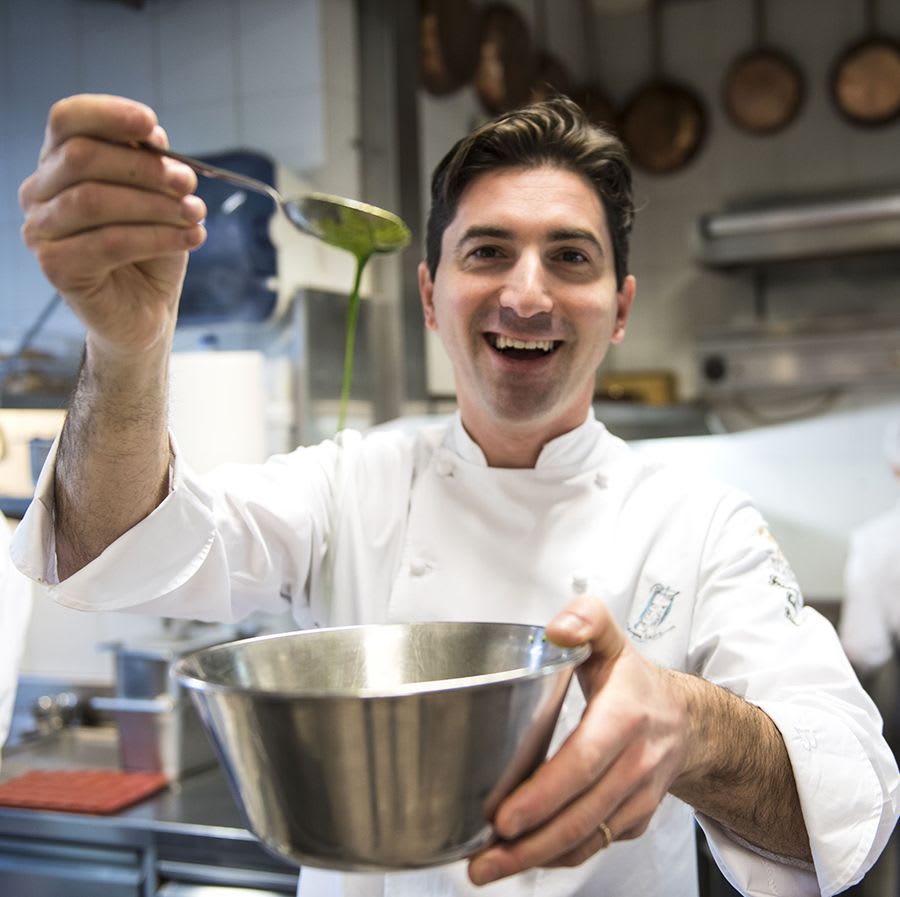 ​Design and art: any names that made a difference?
My artist is definitely Maurizio Cattelan. I like to follow his ways, his style of communication. His art works are amusing and make you think. I try to do the same in the kitchen. My dish Pomp is an homage to Robert Mapplethorpe andTerry Richardson", and Merdessert is inspired by Merda d'Artista by Piero Manzoni.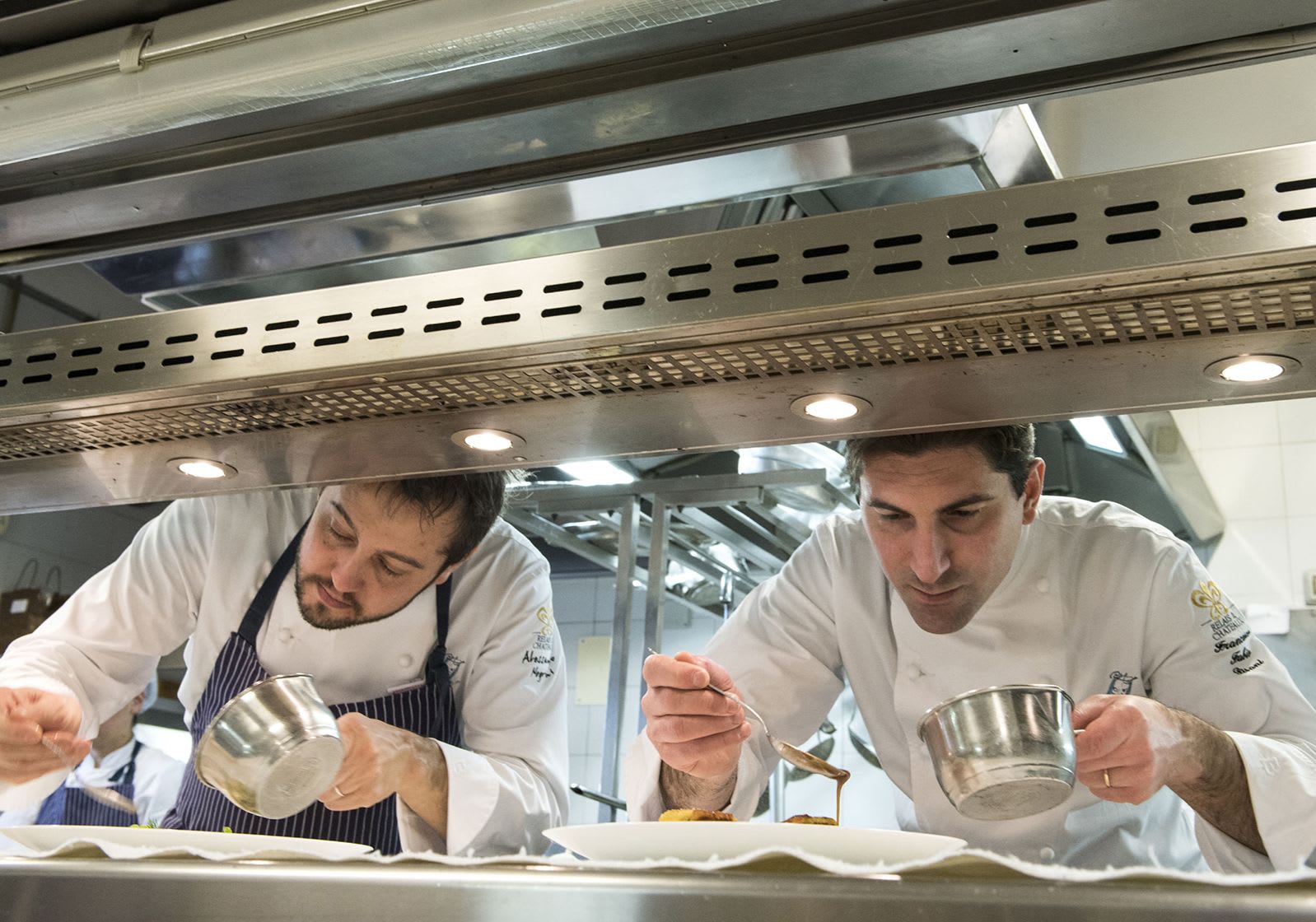 ​How do you recognize a Michelin Star restaurant?
Taste is fundamental, design, presentation, dinnerware are not that important if the dish doesn't taste good. I don't like eating in a restaurant that looks like a computer store, I like it to give warmth to people, even if it stays minimal, see Japan.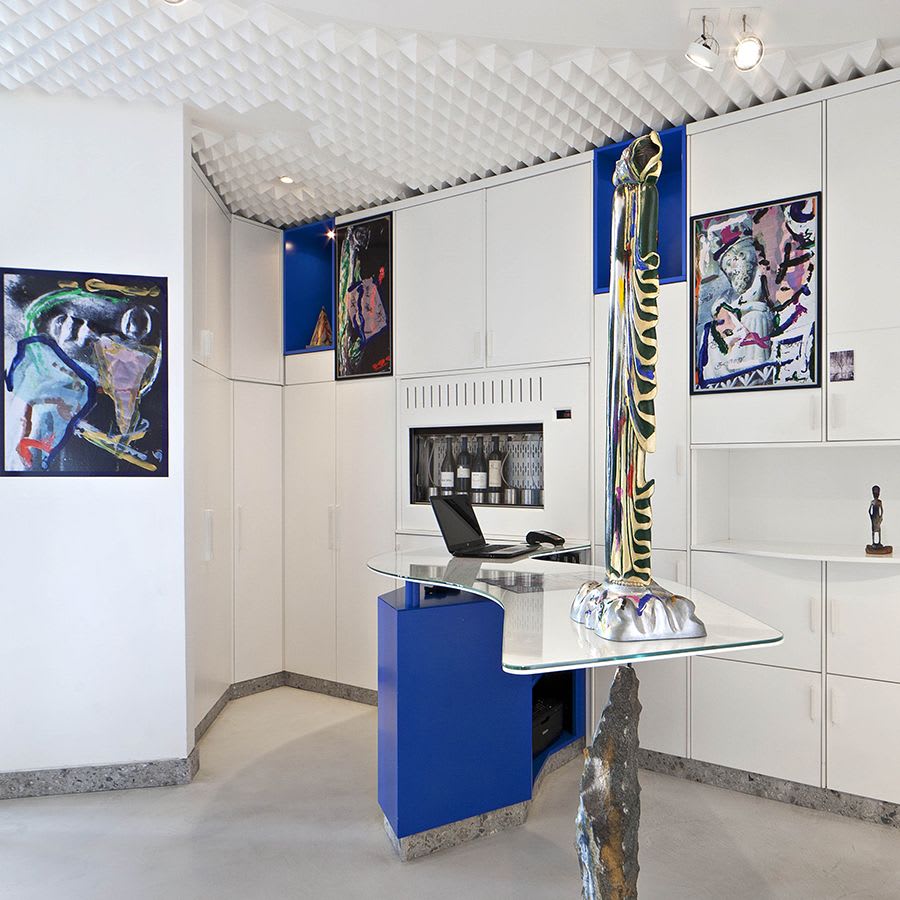 ​Il Luogo di Aimo e Nadia
via Privata Raimondo Montecuccoli, 6 Milano
Tel. 02 416886