Filippo La Mantia, Sicilian Flavors
The famous innkeeper and chef has opened a new restaurant in Milan designed by Piero Lissoni. In the name of the tradition of Palermo.
​By Marta Lavinia Carboni
The new restaurant of the Italian celebrity chef ​Filippo La Mantia is located in Piazza Risorgimento, known as one of the fanciest areas in Milan. Proud of his Palermo origins, this former photojournalist now likes to be called "innkeeper and chef". His dishes are free of garlic and onion yet he still remains true to his roots. For fifteen years Rome has been operational headquarters of Filippo La Mantia, until 2015, when he decided to open a restaurant in the city of Expo which also serves as a bakery, coffee shop and cocktail bar.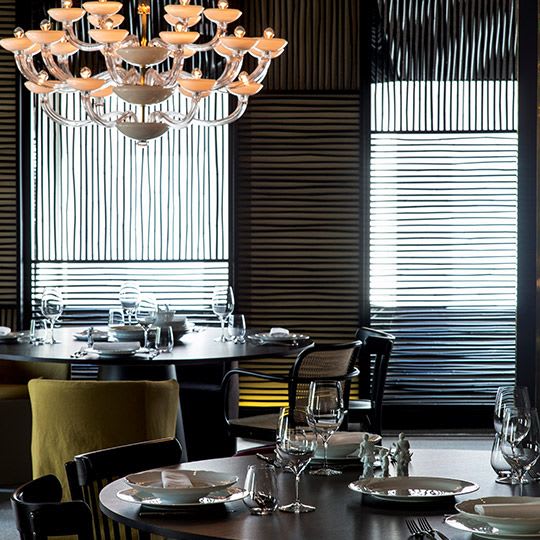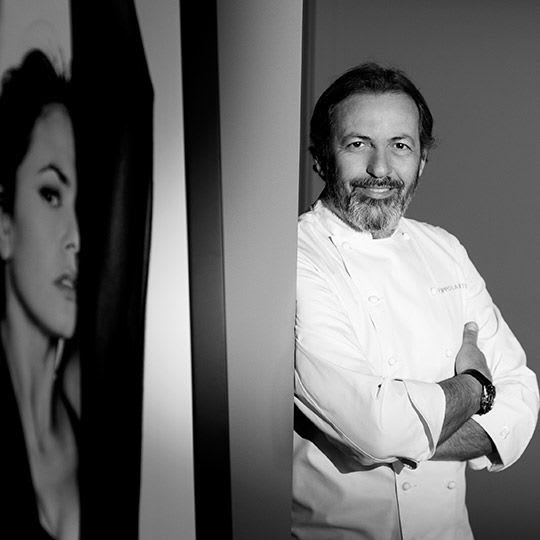 ​The 1,800 square meters restaurant with 500 seats capacity was carefully restored by his friend, the architect and designer Piero Lissoni, who transformed the two floor building into a relaxing and welcoming space. Every details reflects the passions of Filippo La Mantia. At the entrance, guests are welcomed by a unique motorcycle assembled with original parts of the model Sumisura by Frank Augello. The bar has its own porch and counter covered with tiles of thick lava stone. From here you go to the lounge room dominated by a large library illuminated with natural light coming from the windows overlooking Piazza Risorgimento. On display are also the special Richard Ginori and Virginia Casa ceramic and porcelain dishes and vases from Caltagirone by Stefania Boemi which reinterpret the Sicilian tradition in a modern way. Around a large round table, cane and linen chairs are placed.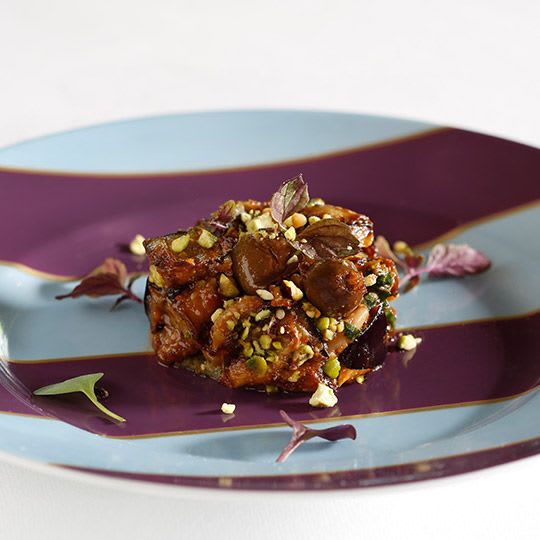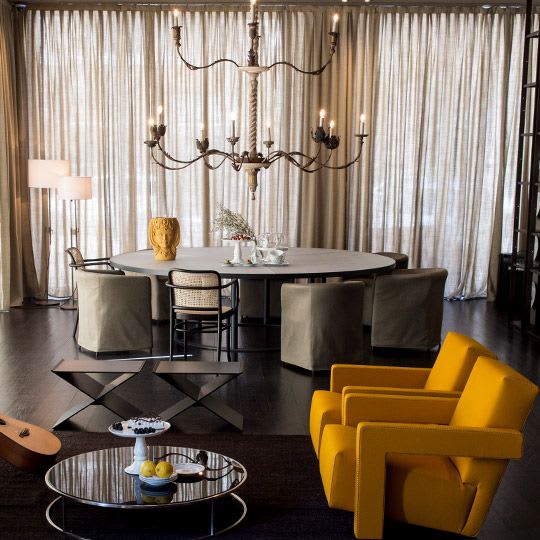 The precious chandelier was custom made by Giovanna Carboni especially for this space. The dominant warm tones are perfectly matched with dove-gray walls and dark wood floors, covered with ethnic Altai carpets. The spaces are furnished with the finest pieces by Piero Lissoni for Porro, Living Divani and Cassina, combined with some iconic design pieces like the Utrecht armchairs by Gerrit Rietveld and the small side table Cicognino by Franco Albini (1953).But there are also some pieces by emerging young designers like the Starsky tables by David Lopez Quincoces.
​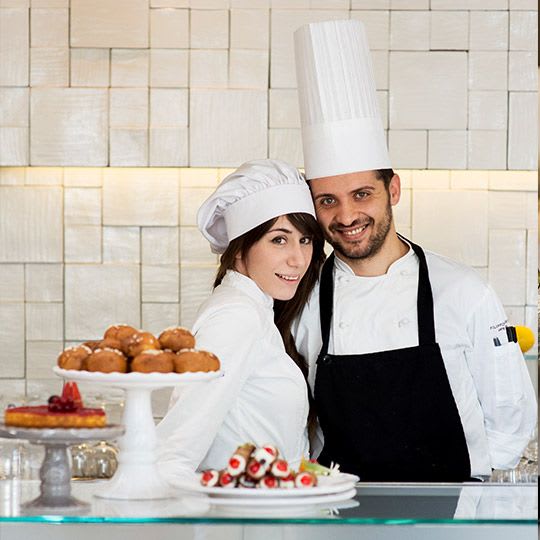 ​For those interested in some shopping, there is a pastry shop where the eye-catching sweets are beautifully displayed.
On the upper floor is the restaurant itself. Delicate tones and light furnishings with window screens reminiscent of the Sicilian wicker frames which are traditionally used to shelter rooms from blinding sun and the sea breeze.Nearby is the kitchen completely covered in wood which offers a unique showcooking experience to the guests. Also in this area, some of the most precious wine brands are on display.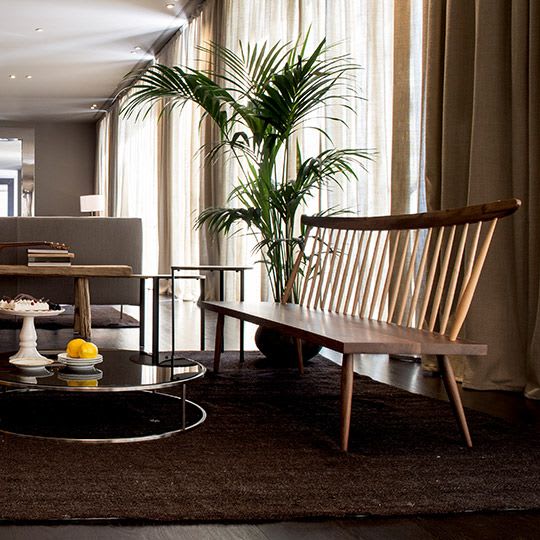 ​Filippo La Mantia has achieved a difficult goal: he has conquered the Milanese people with his Sicilian cuisine consisting of caponatina, puffs, cassata, Sicilian street food, pistachio omelet and couscous.
"The food is a ritual," he says. And to underline the importance of his passion he decided to name his new restaurant after himself.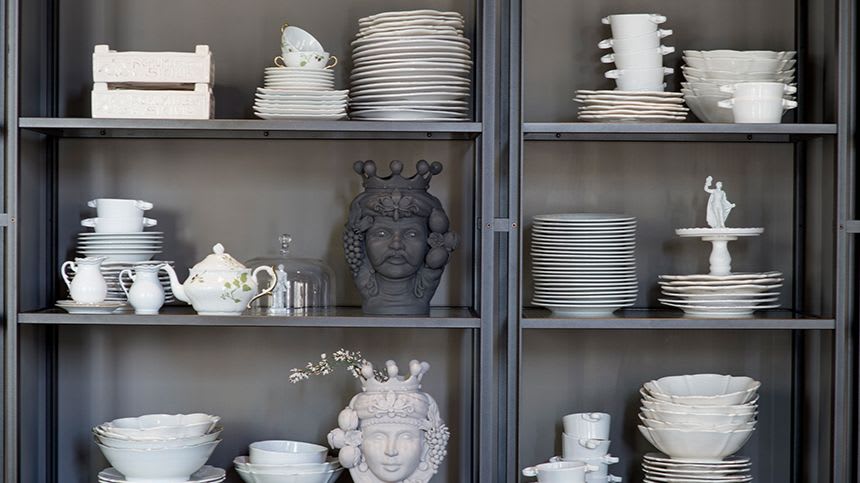 About the author ​Marta Lavinia Carboni is a collaborator of Vogue and Elle Decor Italia. Carboni does design and research, she prefers working with color and spaces. Carboni worked with Nava, Zucchi and Italo Treno.