Bokja - Made in Beirut: the Design Paradox
Interview with Huda Baroudi and Maria Hibri, Lebanese designers founders of studio Bokja.
​by Valia Barriello
​Studio Bokja's work is to be defined as something within the limits of art, artisanship and design. Huda Baroudi and Maria Hibri founded the studio in Beirut, back in 2000. The name of the studio reflects the passion the two designers have for fabric, in fact Bokja refers to the elaborate Turkish texture in which a hope chest is wrapped.

Fabric is Huda and Maria's starting point, the inspiration that draws them to create and make furnishings. Seats, sofas, and pillows are only some of the products Bokja asks artisans to make: each item is handmade and unique.
The duo's style mixes history and contemporary world. The results are surprising, and according to them almost create a paradox. The challenge lays in using materials and artisanal techniques to make contemporary pieces. The production of their Bokja signed astonishing furnishings and the many installations around Europe, going from Paris to Milan, to the Middle East, Kuwait City, Dubai and Beirut, confirm the success of the project.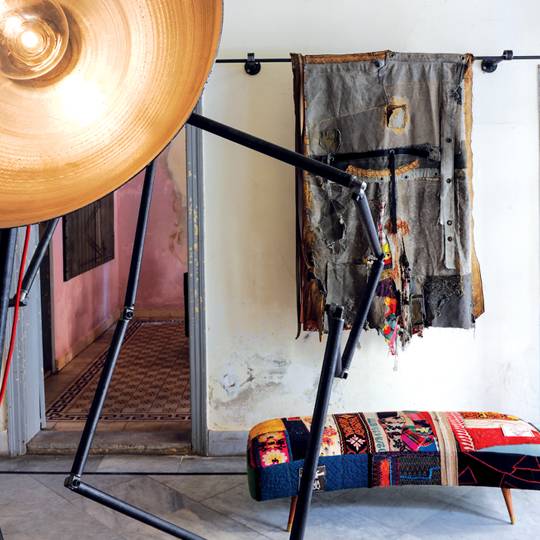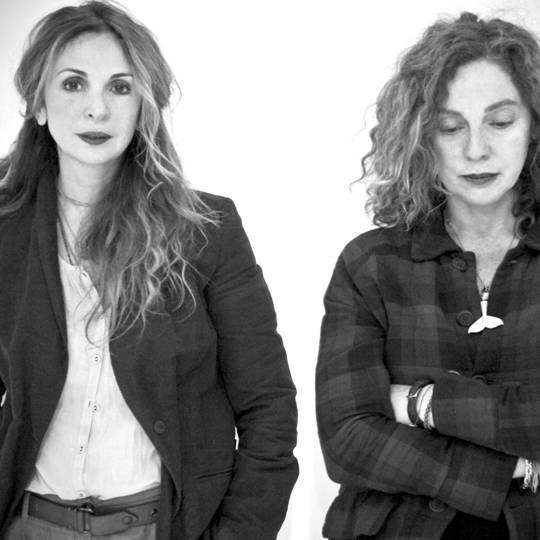 ​ARTEMEST: When and how was Bokja design studio born?
​BOKJA: The project started 15 years ago thanks to a shared passion for textiles, antiques and handicrafts, and the desire to revive and push it into contemporary consciousness.
A: How is your language connected with the materials? And how do you choose them?
​B: Through the materials Bokja creates a language that has been able to translate itself into many different projects and fields. Our choices can be subjective, we let our guts lead and help us build a story that can then take on many forms.
A: Would you be able to express your style without resorting to traditional handmade crafts?
​B: Yes, as a surface fabrication studio we are constantly embracing new technologies to continue pushing craft into contemporary domains.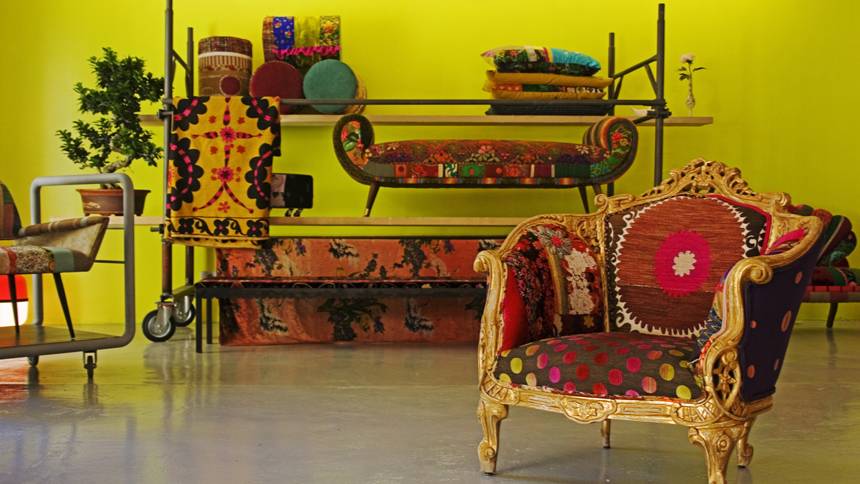 ​A: How important is history for your design?
​B: We feel it is important to have an understanding of the origins and the provenance of the textiles that we refer to, but we do not let history weigh us down when we are creating. Sometimes for innovation to happen you must break away from the old to let something new come out.
A: When you say it "to be a bundle of paradoxes" what do you mean?
​B: It is a reflection of our environment and society that we live in. The city of Beirut, where Bokja is based, is full of juxtapositions and chaos, from the architecture to its people, and this ends up permeating into our assemblages.
A: How do you want to surprise with your aesthetic?
​B: We are excited to offer something unexpected. It is usually us who are surprised when we see the different reactions of people to Bokja!
A: What is your concept of beauty?
​B: For Bokja, beauty is all about the imperfections! We seek it in places that might be otherwise overlooked or considered ugly.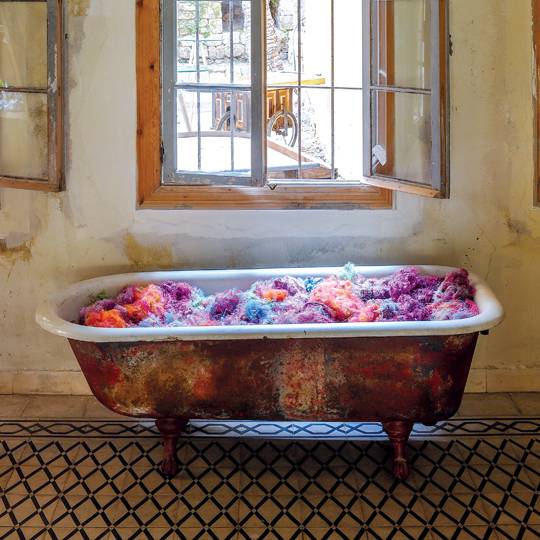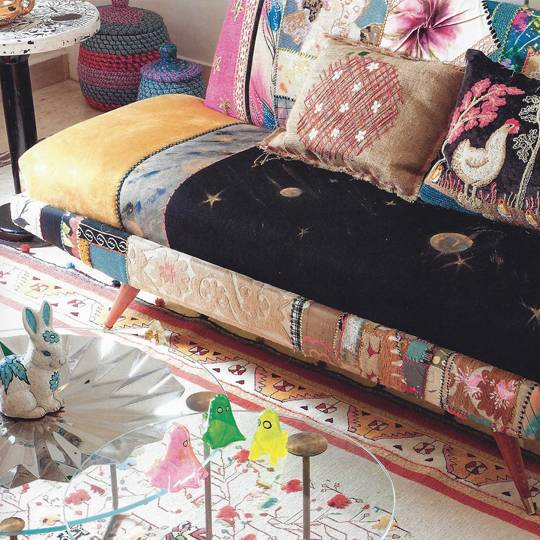 A: Do the artisans who work with you help modify and improve the pieces' aesthetics and functionality?
​B: We have a wonderful team at Bokja that helps shaping everything we do. Each piece is the result of a collaborative spirit and the input of our studio team and artisans.
A: There has been a huge revival in craftsmanship in the last few years. What are your thoughts on that?
​B: We absolutely support it, as we feel it is the natural reaction to what is going on around, what it is in the world today. We are seeking to use products that we can have an emotional connection to, rather than throwing away. This is something that Bokja has made it into a mission from its inception.
A: You made a number of installations in Italy. What do you think about Italian design?
​B: It is a wonderful experience to be able to exhibit and show our work in Italy, especially at the Rossana Orlandi Gallery. There is fantastic audience as well as great talent there. We will definitely keep on coming back!
​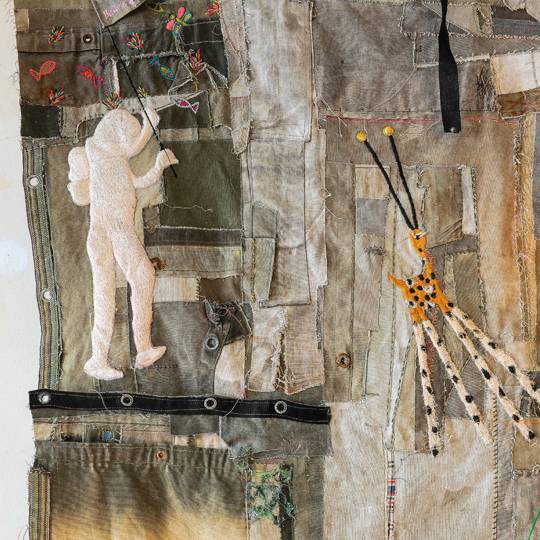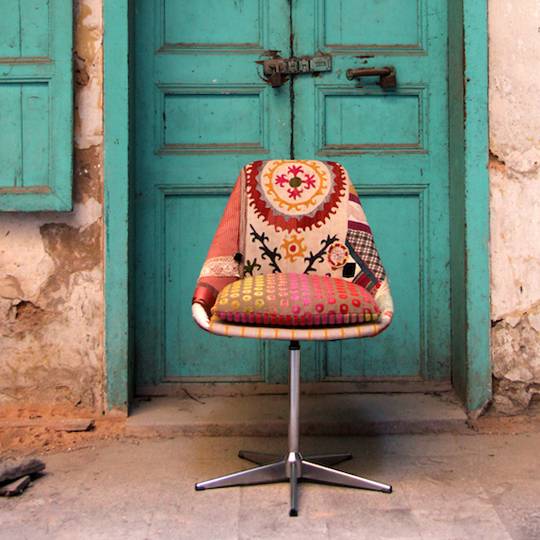 ​About the author ​Valia Barriello, Phd in Design, is also an architect. Barriello lives and works in Milan where she is involved in production and design publishing.