Massimo Faion's New Collection, Posa
Interview with Massimo Faion on his new collection. Secular falconry resists the passing of time thanks to artisanship
Text by Alessandro Mussolini
​To most of us design means an object, something we can use in our daily lives such as a toothbrush, or a car. Posa is a collection of trestles inspired by falconry for which designer Massimo Faion studied the behavior of a hawk.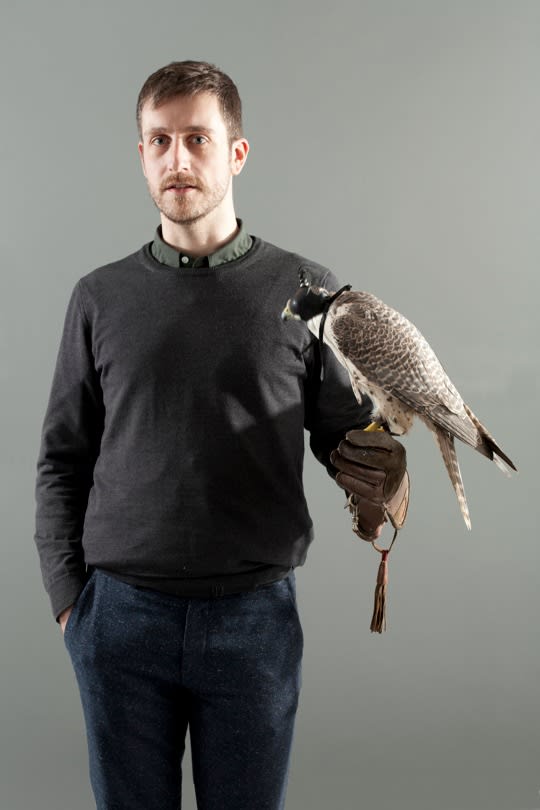 A fascination with techniques of self-reliance initiated the project. At first seemingly abstract, each element has in fact a specific function. The internal rods of the stand prevent it from being caught into a rope and the pole slips into the ground. Nicolas Bellavance-Lecompte, ​Carwan Gallery, was so enthusiastic about the project he instantly thought about the UAE, a place where falconry is still a living tradition.
​ARTEMEST: How familiar were you with falconry?
​MASSIMO FAION: I wasn't, but I met with several Italian falconers to learn about how these animals behave. Posa is a cultural hybrid, a technical tool, and a decorative object. Italian craftsmanship has the ability to bring together Middle-Age European practices and contemporary Middle-Eastern traditions.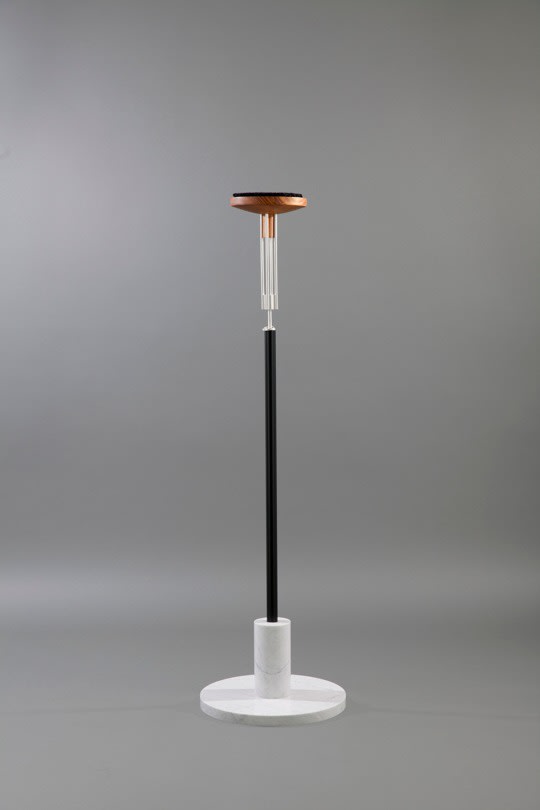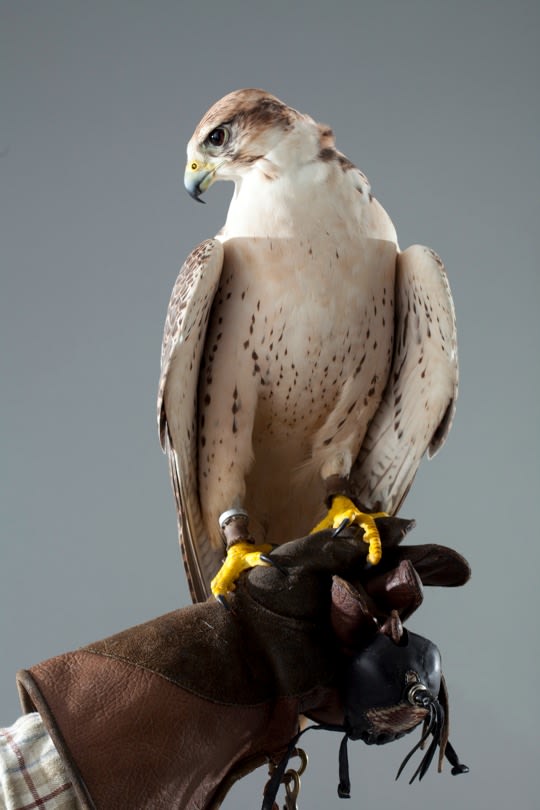 A: Who makes these types of objects today?
​MF: Each pole requires different skills. Milanese artisans made the brass frame and strings. ​DeVe​cchi, the historic silverware factory, plated some of the elements in yellow gold, rose gold, silver and satin polish. The marbles were crafted in Bergamo. A company that manufactures Thonet chairs in Friuli made the wood rings.

​​A: A project that brings together many people.
​MF: It involved a lot of research and working closely with experienced craftsmen to define the details. I had to show them the project using render, technical drawings and prototypes to explain exactly what I wanted. Their experience was precious in coming up with solutions.

​A: What did you learn from this collaboration?
​MF: A designer's task is to imagine projects, speculate, and open new roads, a craftsman finds the best way to make them happen. The two are complementary, each with something to add.