India's Scarlet Splendour
Ashish Bajoria explains the secret of new luxury: Indian artisanship and Italian design by Matteo Cibic .
​by Laura Traldi
I met Ashish Bajoria at the ​Spazio Rossana Orlandi during Milan's Fuorisalone and was immediately touched by his enthusiasm. The new entrepreneur and founder of the Indian Brand Scarlet Splendour – a playful name hinting at a mix between Hollywood and Bollywood style - is truly passionate about his work and doesn't doubt its future success: "our products will sell like crazy, who wouldn't want to own such gorgeous furniture, the finishing is precious, the details extra-special, objects full of surprises?"
When he puts it like that, how can you resist? I admire the lacquered batons of the console (there is no visible or tactile end to them) and I caress the surprising velvet interiors (when you open the cabinets), or observe the 24k gold of the playfully shaped ceramic lamps, and think he is absolutely right. There surely is a market for these products ready to acquire and love the mix of antique and modern, irony and seriousness, artisanship and design.
The Indian entrepreneur knows it and that's why he decided to present his first collection, designed by Italian Matteo Cibic, to a potential clientele at Rossana Orlandi's internationally famous Milanese gallery during the Fuorisalone. «There is already a show of interest coming from potential clients based in Italy, France, Germany, UK, Dubai, Russia, the Emirates, Japan, United States and India". It will be a success for sure.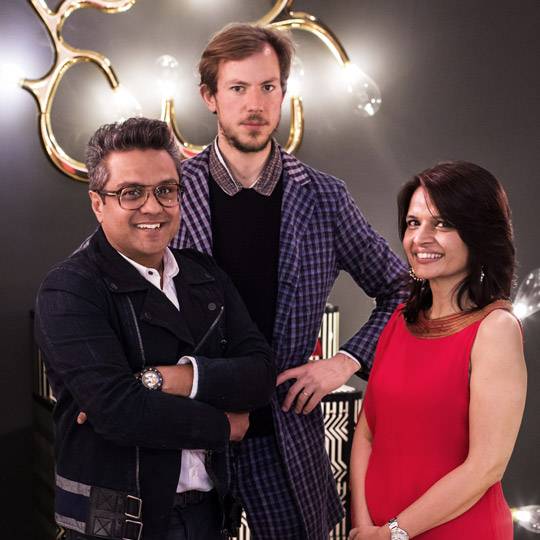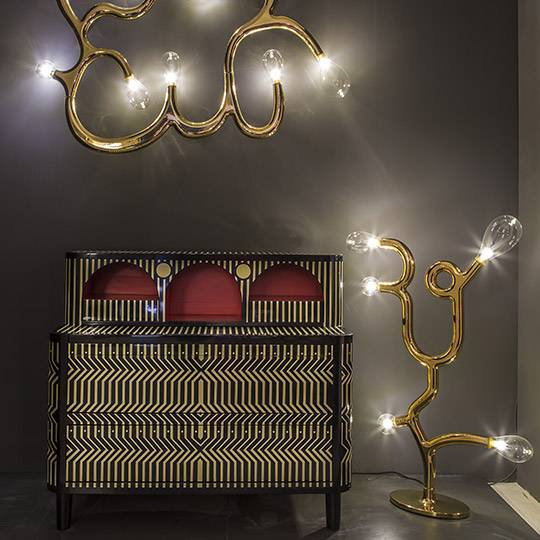 ​
ARTEMEST: Your entrepreneurial skills are remarkable and so is your idea to bring together Indian artisanship and Italian design. Who was Ashish Bajoria before Scarlet Splendour and how did you come up with the idea?
ASHISH BAJORIA: For years I was at the head of an engineering company. It was a family business my grandfather bought from the British during Colonial times. That's my business and strategy component. I fell in love with art and design as a little boy, so did my sister and co-founder Suman Kanodia. She turned it into a full-time career as an interior designer. We collect beautiful objects since forever and always liked painting, decorating, inventing. Scarlet Splendour is the result of our common passion for collecting art. I often ask designers to create something especially made for me and that's how I met Matteo Cibic and turned my passion into an actual business.
A: What is luxury today?
AB: The pleasure to own and interact with beautifully designed objects made carefully and with a maximum attention to details.
A: How would you describe design in India?
AB: In India arts and crafts have a long history. Our artisans are able to make wonderful objects using all sorts of materials. This is great for designers and their need of manual skills to create iconic contemporary pieces. Scarlet Splendour wants to bring Indian artisanship to a higher-level and make it known to the world.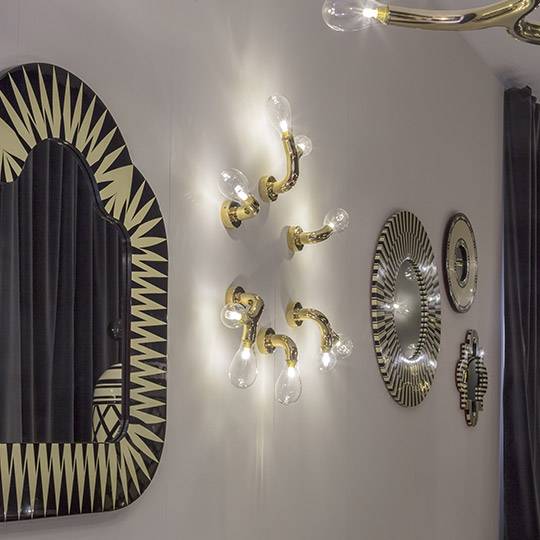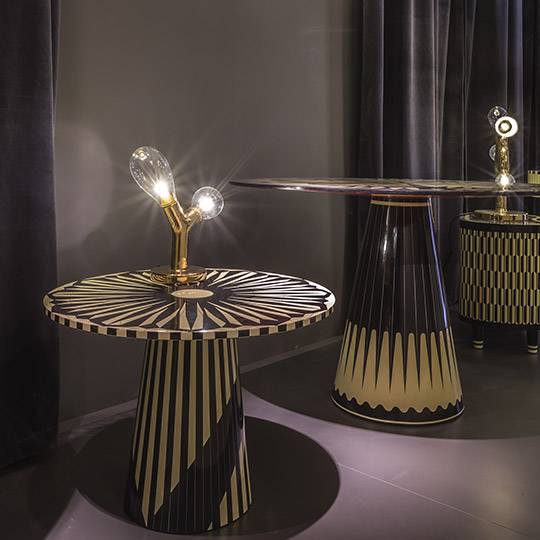 ​
A: Why did you decide to work with an Italian designer? What did you like about Matteo Cibic?
AB: We chose Italy because we admire its contribution to Art History and Design. We like the lines, shapes, colors Italian designers use and how they experiment without forgetting fundamental rules and a rightful sense of taste. To me Matteo Cibic is – forgive me for sounding exaggerated – a genius. His designs are beautiful and functional as well as being fun. These elements are important to us and we thought he would be the perfect one to carry our message. Luxury doesn't have to mean serious, it can also be "fun". If you look at the lamps he designed for us, I think we have what we meant.
A: Who are the artisans working for you and how did you find them?
AB: For Vanilla Noir Collection we hired highly skilled artisans. Some of these artisans have been working for decades in Kolkata, India. We had to translate Matteo Cibic's vision to them and explain how to use resin to make joints, just an example. The Luce Naga lamps are made in Venetian glass and ceramic, all Made in Italy.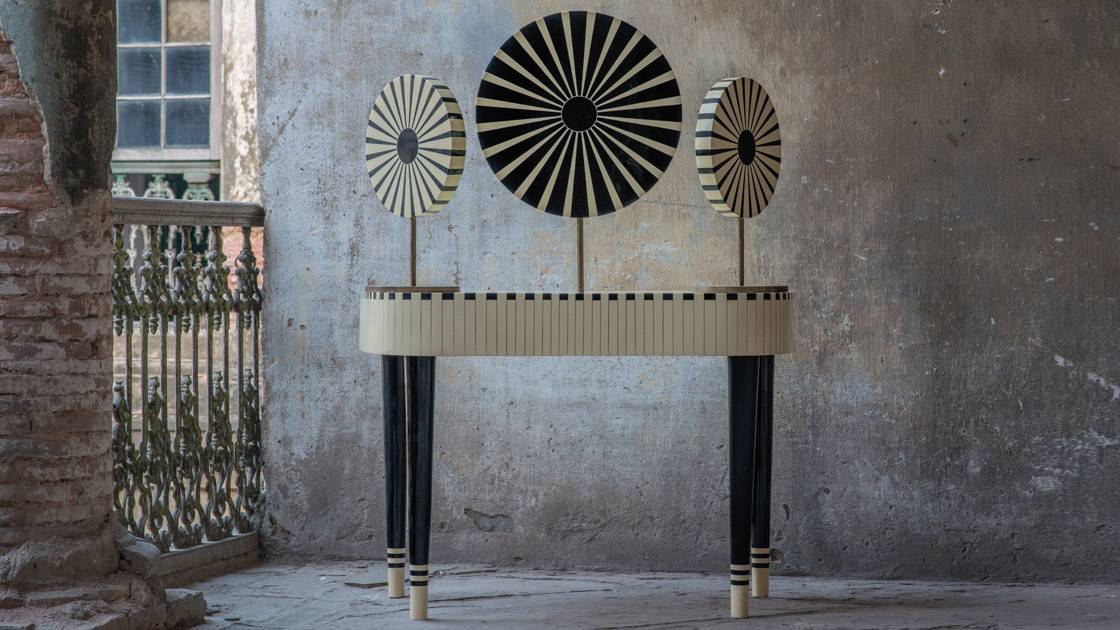 ​
A: What makes them so precious?
AB: The attention, work and choice of materials. It takes a very long time to make each of the Vanilla Noir Collection pieces: artisans have to attach one by one every single component. Lamps require 24k gold work on the ceramic.
A: What is the role of high-artisanship in India nowadays and how does it stay alive?
AB: Secrets are passed on from one generation to the other. Each region has its own specialty and sector. There is a high risk for these traditions to get lost. The missing opportunities and possibilities have forced many to change their occupation and give up their craft in order to survive. Some of the men and women who work for us were mainly making souvenirs and boxes. A brand such as Scarlet Splendour is a step forward in helping the quality of life and giving work opportunities to Indian artisans. This is only the beginning…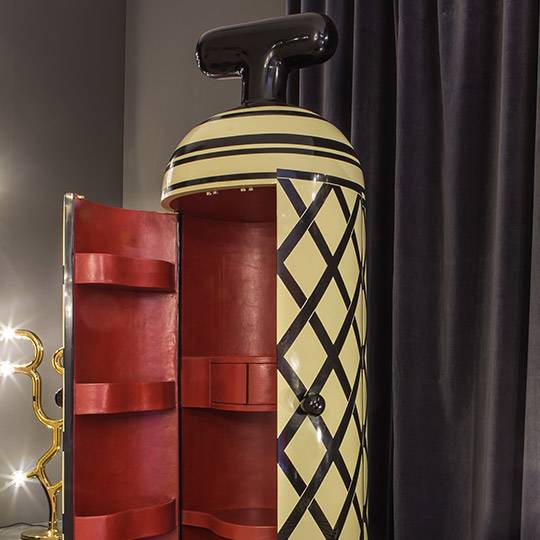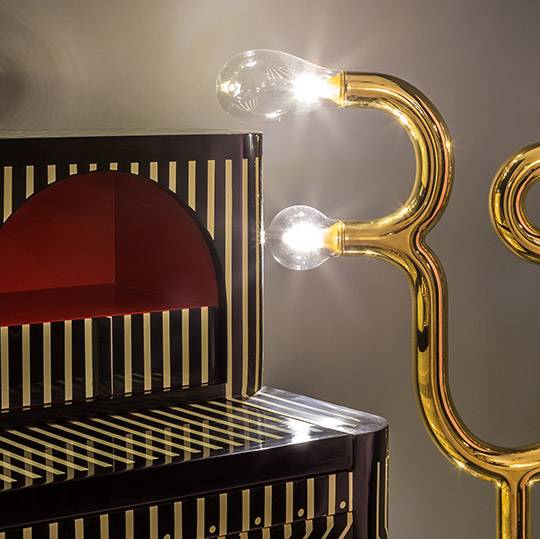 ​
You can find the Italian version of the article on
About the author Laura Traldi is a journalist specialized in design. She is part of the editorial office of Italian daily newspaper la Repubblica and edits the design blog ​Design@Large.