The Cameo Reinterpreted by Anna Porcu
Ancient and modern, masculine and feminine, leather and cameo. In the Tuscan hills, a jewelry designer talks to us about her brilliant ideas.
by Laura Ghisellini
The cameo carving is an ancient craft that describes the evolution of art and civilization over the centuries. From classic portraits of women to rural scenes; from mythology to religion - these miniature sculptures have always been characterized by a timeless charm. The Tuscan designer Anna Porcu fell in love with them, and in 2011 she devoted herself to the creation of these unique, beautiful jewels.
Daughter of antiquarians, Anna Porcu got a degree in History of Art and Fashion in Florence with a thesis on the evolution of the Gucci bag. After having worked at the brand's historical archive in Milan, Anna lived in Madrid, London and New York where she studied marketing at the Fashion Institute of Technology. From her workshop in Pienza she talks to us about her great passion enclosed in a small golden frame.​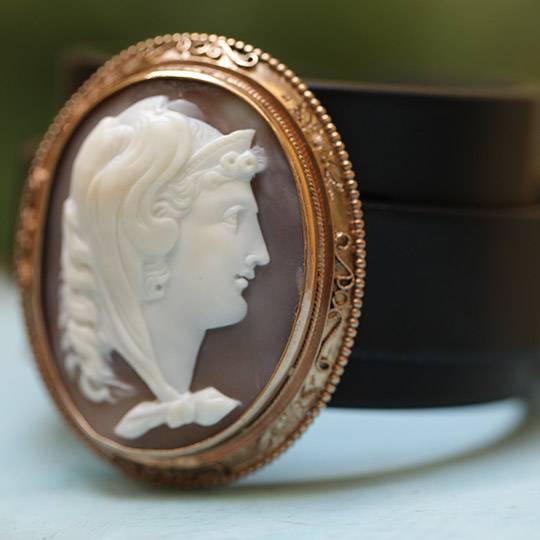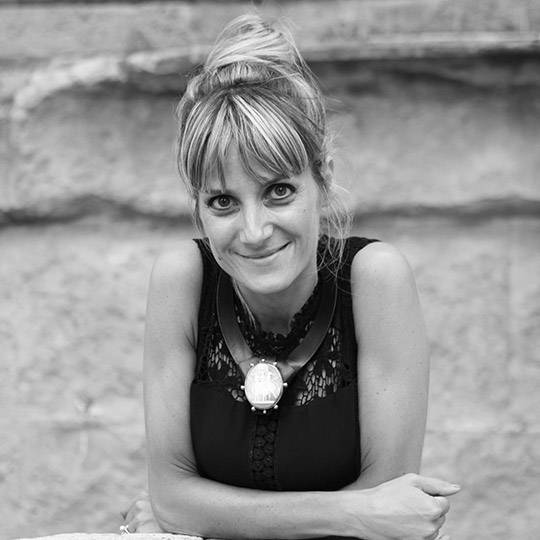 ​ARTEMEST: How did your personal life, your family and the environment influence your artistic career? When did you decide to get on this career path?
​ANNA PORCU: I believe that the artistic spirit, curiosity, the eclectic side of my family, combined with the harmony of the landscape and the art of Tuscany, have been fundamental for my upbringing. When I was 8 years old I remember my parents coming back from a business trip in the middle of the night and waking me and my brothers up so we could see and admire the beautiful objects and paintings they found and brought home. They would take the painting out of their frames in search of signatures and details and they would ask for our opinions. Choosing to study history of art was very natural and fashion was a logical next step and part of the evolution. Later, the experiences abroad have further opened my mind and indulged my free spirit. After returning from NY to Tuscany, Pienza, I realized I could start something of my own.
A: Tells us something about the process of research which is fundamental for your design.
​AP: My creations are based on extensive research. Style, historical, stylistic and maybe the most important soulmate search. I travel a lot in search of the best antique cameos and once I find the ones I like, analyze them, their symbols, history, materials they are made of. Sometimes I keep their original frames in gold or silver, other times I am more playful. I observe the cameo and decide if placing it in onyx or malachite frame. Then I think about the shape, sometimes I go for a more oval or octagonal form. Or I can put it in an antique frame which came from a forgotten lapel pin. And then comes the soulmate search, the search for the person who will wear the jewel. Working with unique creations, from which I cannot separate myself easily, I believe that each jewel is designed for a special person.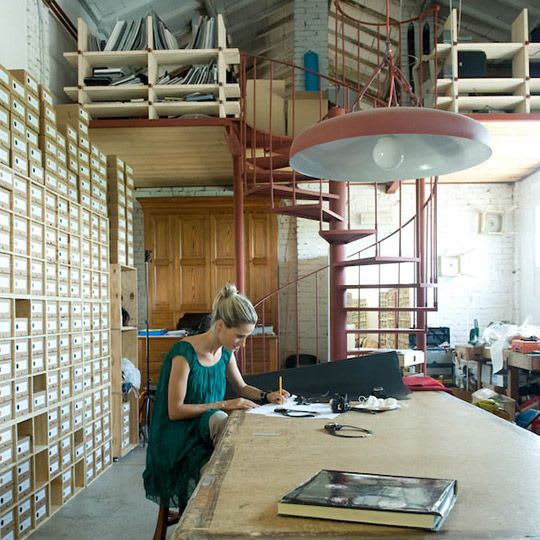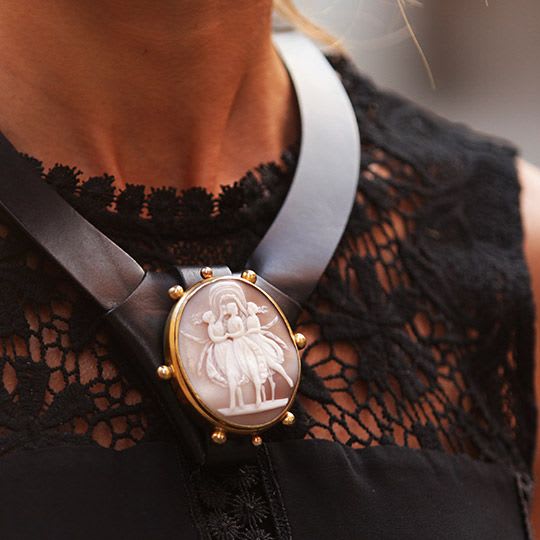 ​A: Why did you choose the cameo and how did you get the idea to reinvent it?
​AP: Even in my early childhood I liked observing and admiring antique jewelry and cameos. I always felt they were different and that they had many stories to tell about the past. In 2010 I got an idea to work with cameos after my brother, who's bags and accessories designer, brought home a leather perfume. That is the moment that inspired me.
A: The beauty of your creations is a mix between ancient and modern. How do you manage to fuse tradition and innovation?
​AP: It is a pure game of contrasts between the refined and delicate cameo and the masculine force of the leather. It's a fusion of past and present, female and male. I would say it has a lot to do with my personality: I am sensitive (sometimes too much) but at the same time very strong-willed and determined, connected to my land and its traditions, but with the mind and the spirit in motion.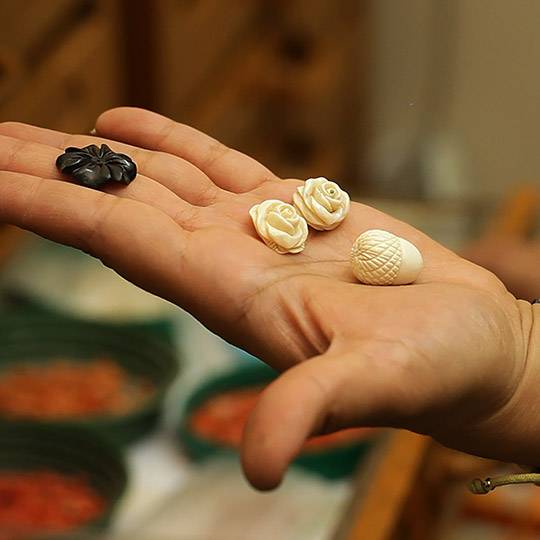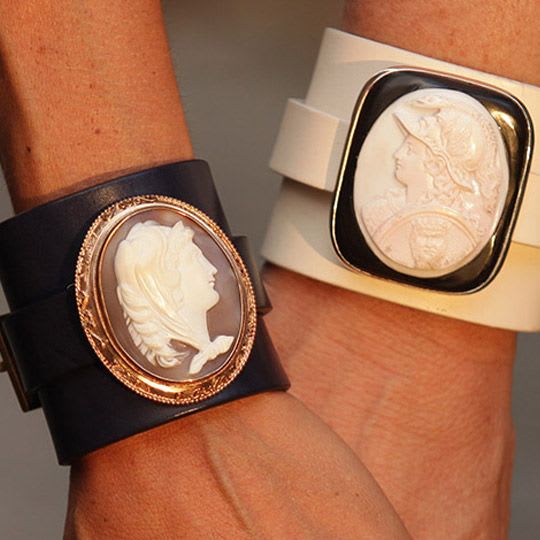 A: What has been the biggest challenge in your career so far?
AP: It's a work in progress: to be a caring and loving mother and at the same time credible and happy designer.
A: What is your favorite piece of jewelry and why?

AP: About a year ago, after the publication of two of my bracelets in a major American magazine, I began to receive many emails from people interested in buying my pieces. The most popular was the cameo shown on top of my website: Athena in a mounted lava on a black leather bracelet. And I replied to everyone that that cameo had already been sold, but it was a lie. That was my cameo and I had been wearing it for years. I had put it on the website to bring me good luck. After months, and many requests from an American customer, I said "Ok Anna, just take it off the website or sell it" and so I took the big decision: to let Athena go. The lady who purchased the cameo needed it to arrive by a certain date because it was a gift for her daughter's birthday who was undergoing chemotherapy at the time. The message shocked me and after a few hours I responded by telling the true story of the cameo, confessing that it was my bracelet and that for a long time I didn't want to sell it no one. "But now that I knew who is going to receive it, I am more than happy", I replied. "The perfect place for a strong goddess is next to your daughter." Today Avery has finished the chemo therapy and she is doing well. She made this cameo even more special to me.​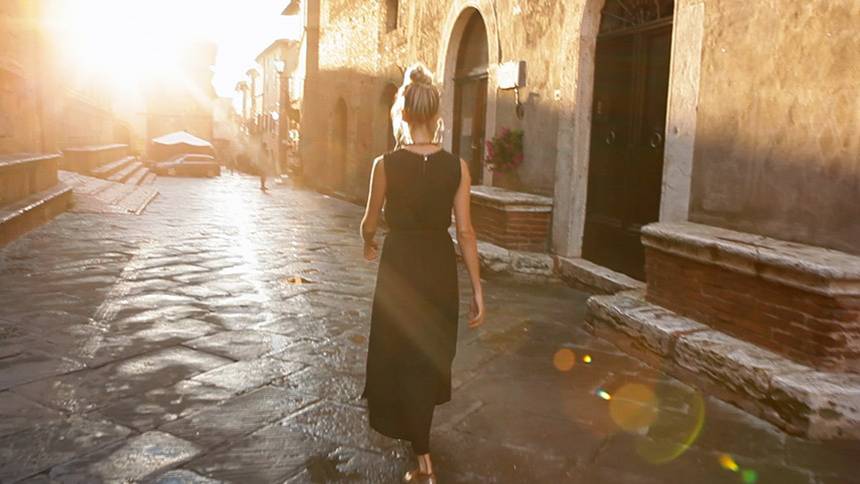 A: Tell us something about your passions and how they influence your work.
​AP: I love to travel and go from the tranquility of the Tuscan countryside to the frenetic energy of the city and back. I love horse riding, improvised dinners in the countryside with my partner and my girls, and when we look at the stars with a telescope. I love art exhibitions, fashion museums and how my friends are diverse. My family gives me strength to face the busy work life. My love for horses has inspired my latest collection of necklaces and bracelets in woven leather and silver. My travels give me a dose of actuality and energy to work on public relations.
A: And something about your upcoming projects?
​AP: I am collaborating with marble sculptors from Pietrasanta – I'm making them crazy with ideas about miniature sculptures to be turned into jewelry. I'm also working with a fantastic hat designer to create cameo "headpieces". This fall I will be in New York for a special exhibition at MAD Museum with 45 other selected designers. Then I'll come back home again. And maybe I'll get tempted by the idea of a third child.
​About the author Laura Ghisellini is a journalist and web content manager. She writes about design and innovation for Rcs and Hearst Italia. Ghisellini also collaborates on social campaigns.