Elli: Sustainable Revolution
Born with the purpose of supporting Italian excellence while promoting a more mindful and less disposable way of living, Elli is a pioneering project of zero-impact design. Meet the founder, Alessio Elli, and take a peek at his contemporary design collection.
Alessio Elli founded his design brand in 2014, aiming to find the perfect balance between fine Italian craftsmanship and technological innovation. Each ​Elli piece is a depiction of this mission, representing a great work of experimentation and research behind the design process. Avant-garde shapes, the exclusive use of completely recycled and recyclable materials and the meeting between designers, craftsmen and robots give life to unique pieces that connect the tradition of Italian design to its sustainable, innovative future.
Each object is made with the intention of avoiding becoming waste at the end of its life, interpreting the upcycling effort in an innovative way and activating avant-garde production processes. The experimentation also extends to new aesthetic codes, more essential and cleaner: the result of the work in a sort of "digital workshop", in which the artisanal expertise is nourished by avant-garde technologies and aims at the highest principles of sustainability.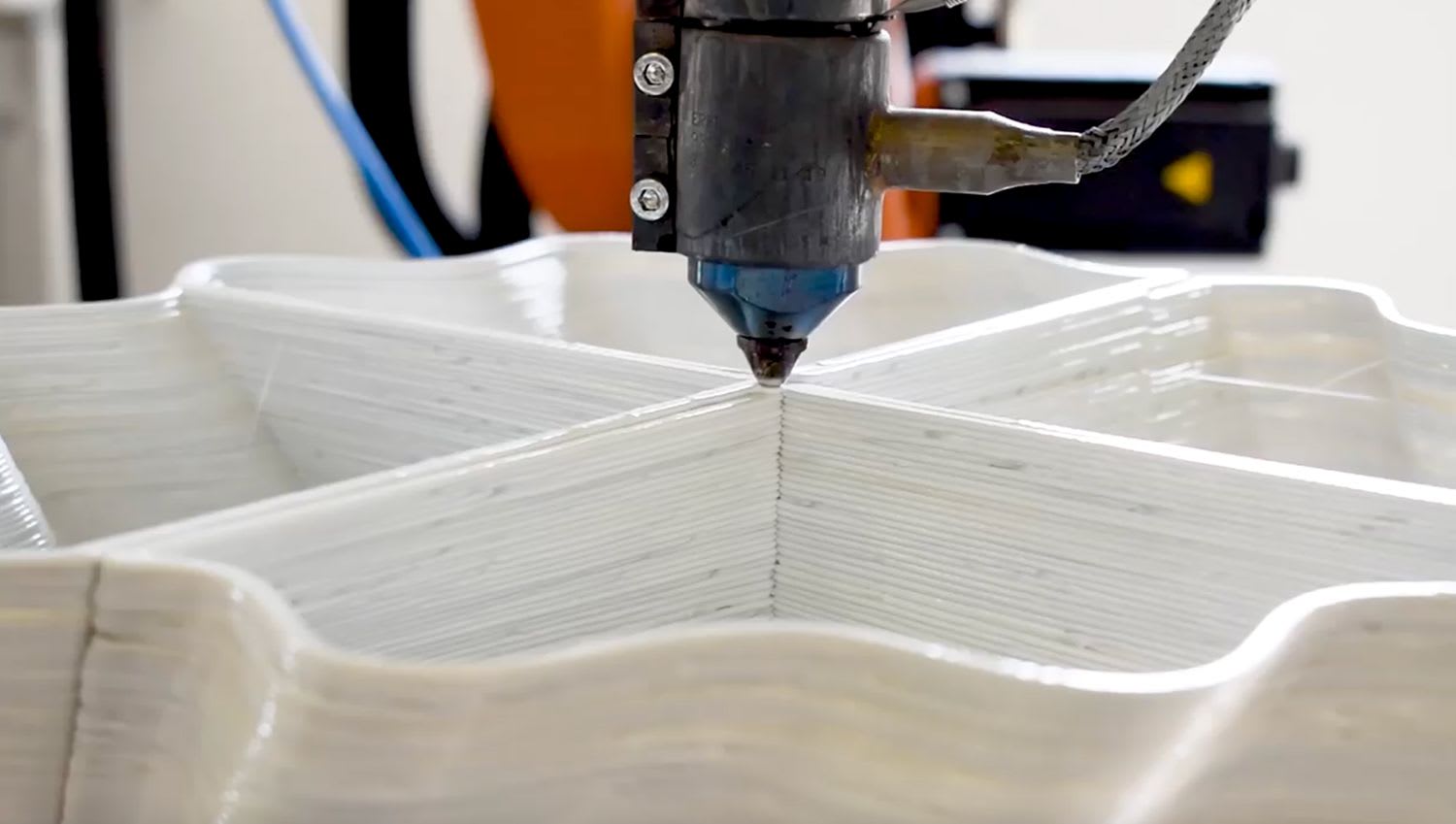 Elli's DNA is rooted in a creative process linked to innovation and sustainability. What is your mission statement based on these tenets?
From a legal standpoint, Elli is an Ltd, an innovative startup with partners, employees, structures, etc., but I prefer to define it as a collective of companies, people, professionals, knowledge, and skills linked by a common goal: we want to contribute to the fight against climate change, improve our quality of life, and support social change through design. While we are aware of the importance of technology and innovation, nonetheless, people remain the key component of our company. Technology must be the means to achieve our goal, and it is precisely for this reason that we don't resort to algorithms and artificial intelligence to support the creative process. Nowadays, companies must go beyond their product and take on an important social significance: they must return to creating culture, contrasting the "fast pace" that gives rise to "deculturization" and cultural superficiality. This can be achieved by establishing new ways of communicating with consumers and making them aware of their choices, as actors and key players of concrete change.
As a young designer, do you think that Italian craftsmanship and new production methods can come together to shape a new style of design? If so, how?
For us young designers and Italian companies, the challenge is twofold in that, firstly, we must find our place in the market, and secondly, we are confronted with history, tradition, and established brands that catalyze and overwhelm the market and media's attention. The "Made in Italy" as we know it is the driving force behind our inspiration, the giants' shoulders whom we rest on must support our undertaking to build a new and innovative cultural and business movement. All actors in the furniture-design system must be open to a dialogue with new realities to find the right balance that helps us protect design's history and values while, at the same time, giving space and visibility to new groups like Elli to express their values and creative ideas.
Tell us about the creative process behind the creation of your favorite piece.
Even though we can use 3D modeling software or additional robotic manufacturing, the creation of a product always starts with a paper sketch. All the other stages - research, evaluation and selection of materials, technologies, and best solutions - flow from there to ensure a production with the lowest possible environmental impact. Research is focused on ways to enhance the distinctive features of the additional manufacturing, which means finding solutions to reduce - if not eliminate - any production waste, to decrease the intermediate processing stages (pre and post), and to limit the number of pieces comprising a product to simplify recovery at the end of its life. This approach still guarantees the quality that distinguishes Made in Italy design but with a greater added value, represented not only by the materials and techniques but also by the lower environmental impact.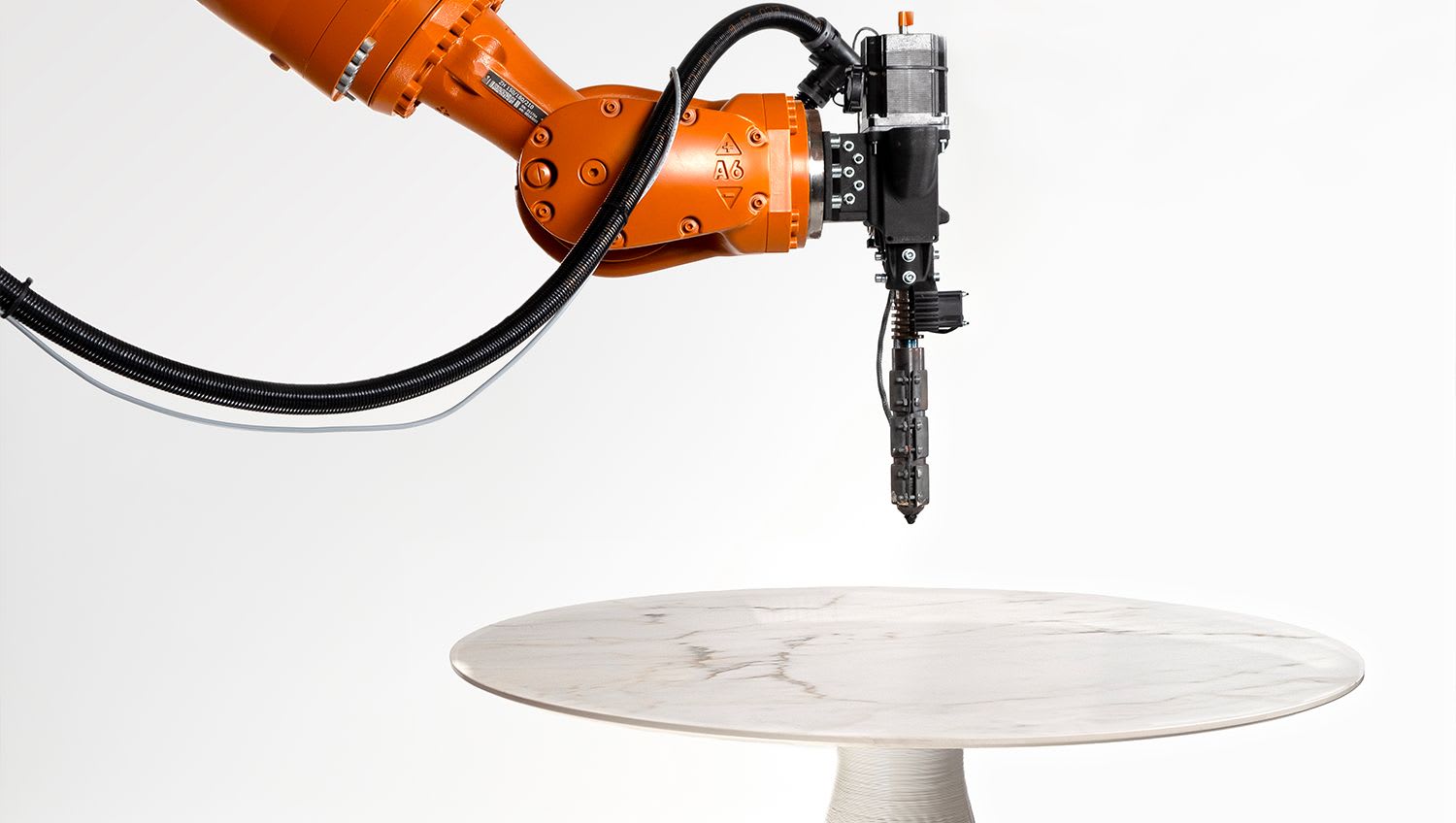 What is the meaning of "Made & Remade" and how is Elli committed to this concept?
This concept is closely related to the previous question and represents the answer to one of the biggest problems of our time: waste production and waste management. Today, waste also represents the largest available source of "raw material": the technical upcycling and upgrading process waste undergoes to re-enter the production chain, the methods of tracking it, and finally, recovering it again at the end of its life are at the core of Made & Remade. Wouldn't it be nice to know from the very moment you purchase a product that it will not produce waste? In fact, Made & Remade is the option we offer our customers to return our product at the end of its life-cycle, a product we originally planned not to turn into waste comes back as a new valuable object through a recovery process (upcycling). This creates a virtuous cyclical process that has no impact on the planet, both in terms of new resources and waste production.
Creative freedom and expression are key elements of your design philosophy. Where do you draw inspiration for your pieces?
In the first part of my career as a designer, I was moved by the desire to create iconic objects - "Achille" is an example - by following the creative path traced by the great Italian designers of the 50s and 60s. Today the objectives of the 2030 UN Sustainable Development Goals represent the guide and the engine of my research. A source of great inspiration and stimulation for me are the new demands of the market and society, whereby objects must go beyond their function: products must be flexible, adaptable, rational, and customizable to best express one's individuality, they must represent ideals and values. Being able to translate (as clearly expressed in SoHo) the dynamism, movement, fluidity of society, and the flow of time and nature into an object is the goal I strive for when creating a product.