Golden Masterpieces: Massai Orafi
Read our interview with the historical Florentine bottega of Massai Orafi and discover the ancient techniques used to craft their luxurious golden masterpieces inspired by Italian Renaissance.
​Founded in 1950s by Franco Massai after years of apprenticeship, this historical Bottega made its way to became 'a good reference point for Florentines in search of beautiful handmade and personalized jewelry crafted by expert artisans'. Today the business continues thanks to the ability handed down to his sons, whom are keeping up the family name and traditions. Set in an Antico Palazzo in Florence, ​Massai Orafi workshop creates golden masterpieces with a meticulous attention to the details.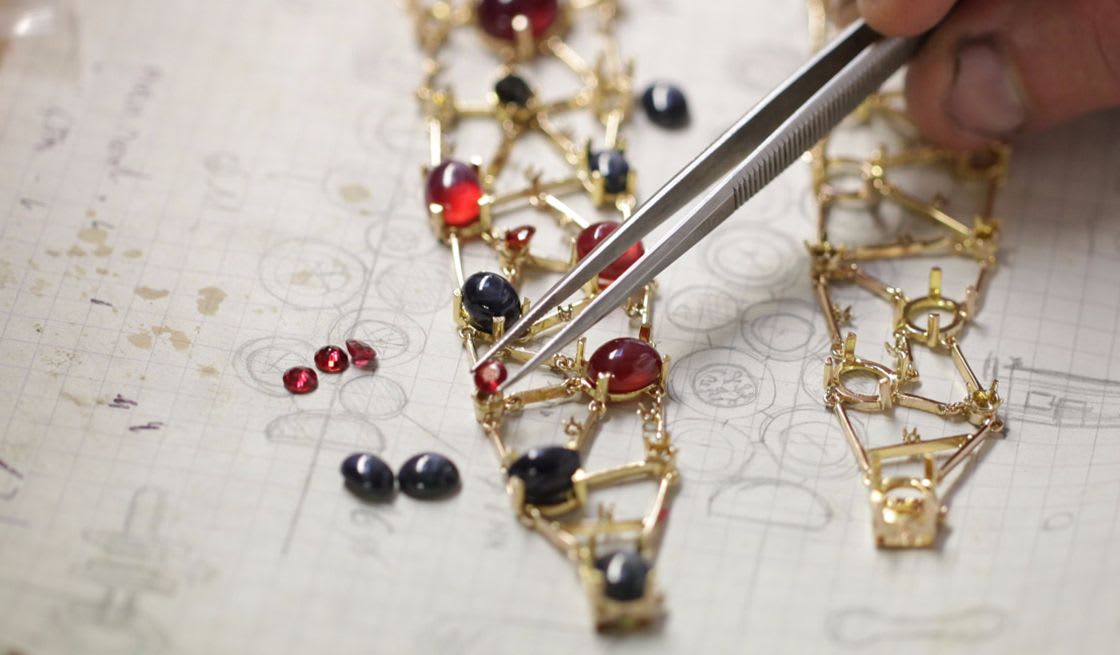 How does your land influence your work?

I would say that my land - my country - is essential to my work. Living in an art capital such as Florence, celebrated all over the world, is incredibly advantageous. Also, the Italian Renaissance exerted influences the Florentine goldsmith crafts, creating a distinctive style that was, and is still today, very fashionable.
Tell us the story of Massai Orafi workshop.
The business began in the 1950s with our father when he was just a young man. As a 16 years old, he used to visit the goldsmith workshops in central Florence to learn the art of goldsmith and Florentine engraving. After several years as an apprentice, he started making a name for himself as a gold engraver in the same workshop where he had started. Slowly, he began to sell his creations to the vendors on Ponte Vecchio, who highly requested works crafted in the Florentine style (objects such as jewelry boxes in silver and gold, with polished satin finishes and customized to the clients' tastes). Gradually, he specialized in leaf motifs, such as oak leaves, grapevines, acorn leaves, ivy, and so on, creating several collections of bracelets, necklaces, and earrings that we, his three sons, still incorporate in our work today. Back in the day, people in the business would say, "Do you want to make a leaf-style necklace? Go to Massai!" As time passed, by word of mouth, the workshop that started on the 4th floor of an old apartment tower became, in its own small way, a good reference point for Florentines in search of beautiful handmade and personalized jewelry crafted by expert artisans.
How important is tradition to you?

Tradition is incredibly important to us, so much so that, we still continue to carry on the artistic traditions started by our father.
What drove your passions and desire to work in this field?
Our company was created by us three brothers. Since we were little kids, our father would bring us to his workshop: we were mesmerized by the tools and by everything involved in creating an object and were immediately inspired. Once the time finally came for us to start working, we could not wait to create something ourselves.
What is the most fascinating step in creating such unique and detailed jewelry pieces?
Very often, the most interesting pieces are created in collaboration with the clients. In discussing with them their tastes, requests and expectations, we can creatively combine precious gemstones and deliver a dazzling artistic object.