Ceramic Fairy tales by Zanellazine
Giovanna and Lucia, respectively aunt and niece open the doors of their ceramic laboratory surrounded by the green hills of Varese, where they create unique, handcrafted pieces that reflect their love of nature and celebrate femininity in all its variations.
​Giovanna Zighetti has been a ceramist for the past 35 years, after falling in love with this material in the 80s. Her niece Lucia Zamberletti comes from a fashion background and has chosen ceramic as her creative mean while constantly looking for innovation. United by their passion for clay and a strong connection to the place where they live, they have started Zanellazine in 2012, a ceramic studio with a workshop on the hills around Varese, in the north of Italy. These two artisans use different techniques to handcraft unique pieces, both striking and functional, with a strong signature style and a whimsical aesthetic that gets its inspiration from nature and the feminine world.

​Tell us about your products and what makes them special.
Each object is a one-of-a-kind piece, entirely handcrafted mixing different materials and using different techniques. We have four kinds of objects: Le Babe are sculptures that are also vases: fragile but resistant, with flowers on their heads and hands on their hearts, each of them tells the story of a woman; Cerami Cactus comes from our passion for succulent plants and the raku technique that prefers the suggestions of matter and color; Fiori di Terra are centerpieces and paintings made of flowers and leaves, small and evocative as are Facce Fiorite and Mandala where flora is again protagonist with flowers and branches.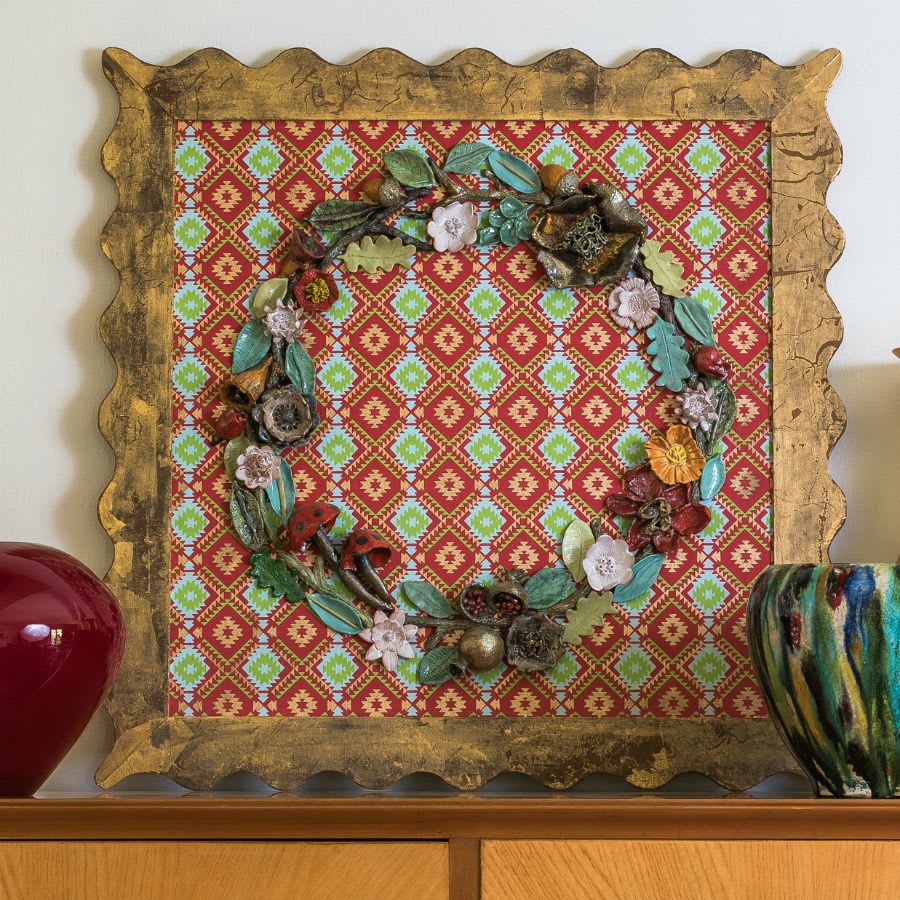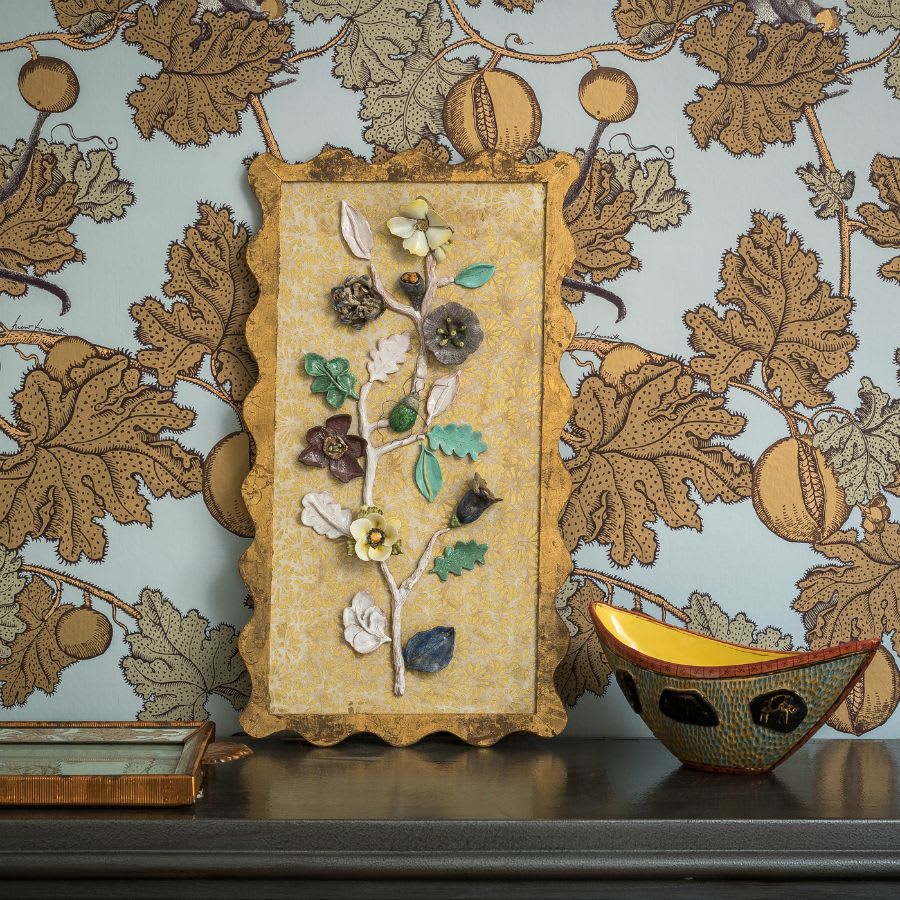 ​Could you describe your production process?
We exclusively make pieces by hand or on the lathe, using with traditional techniques. We work clay, earthenware and fire clays and decorate them using different techniques like biscuit, slipware, maiolica, gran fuoco (with a second baking of the object) and even raku. We like to think of ourselves as artisans, not artists because our pieces are also functional.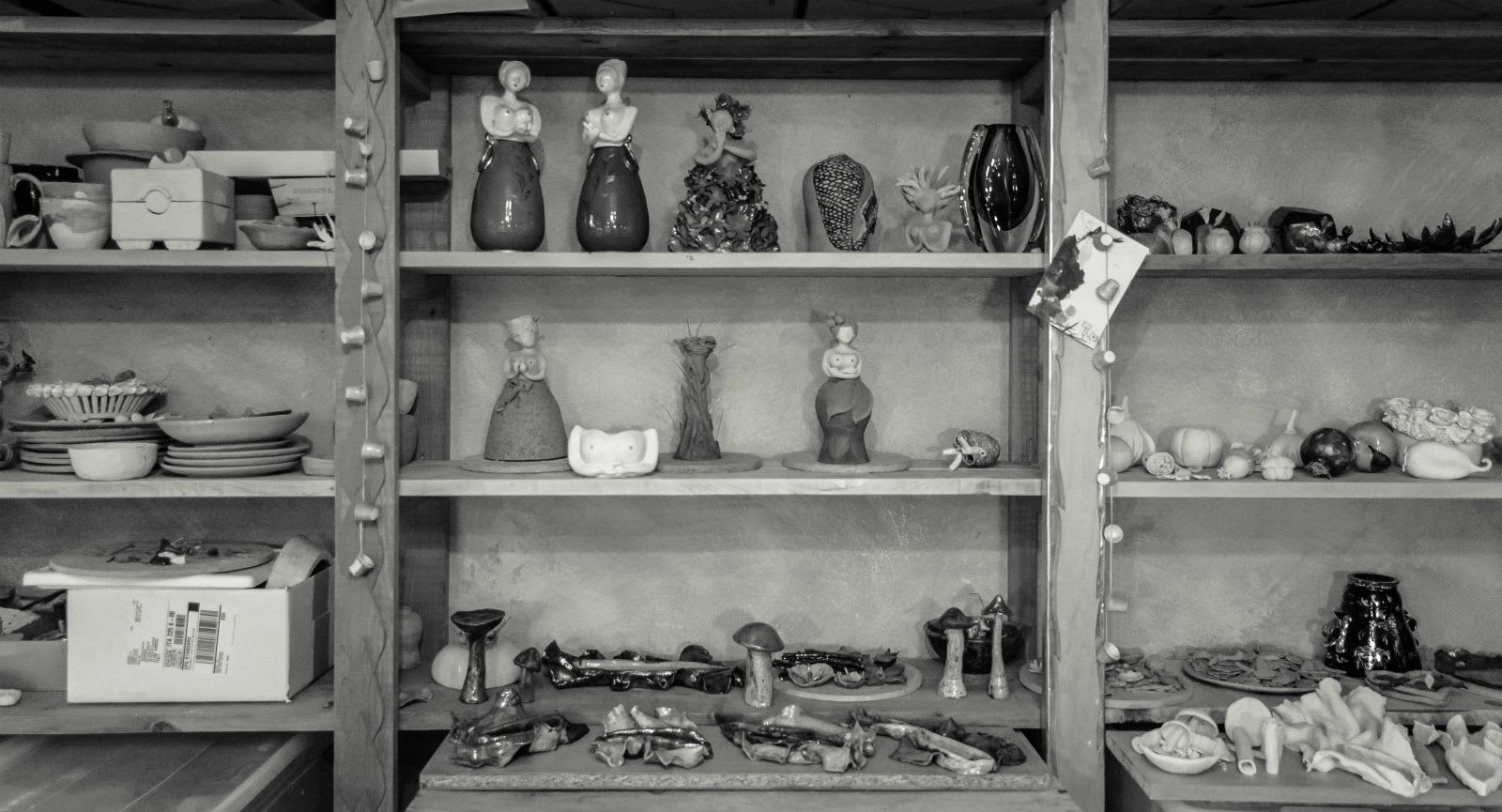 ​Tell us about the history of your company.
Giovanna started at the beginning of the 80s, after literally falling in love with ceramics and frequenting Lino Di Claudio's workshop. After meeting with master Giancarlo Sapin in Schio, and trying several experiences also as a stylist and a set designer, Giovanna brought her studio home, where she started collaborating with Lucia. Lucia, after being a fashion consultant for ten years, turned to ceramic as her preferred technique to express her creativity. A common passion for beauty and the similar taste between us two have given creative energy and ideas to our collections.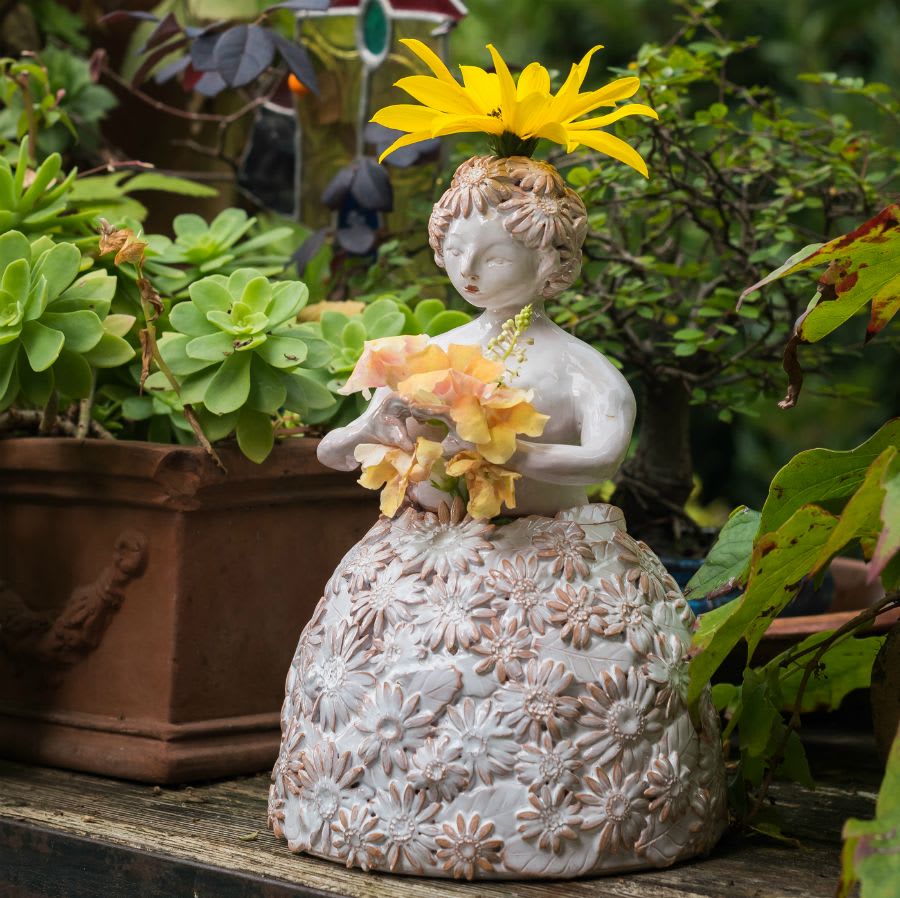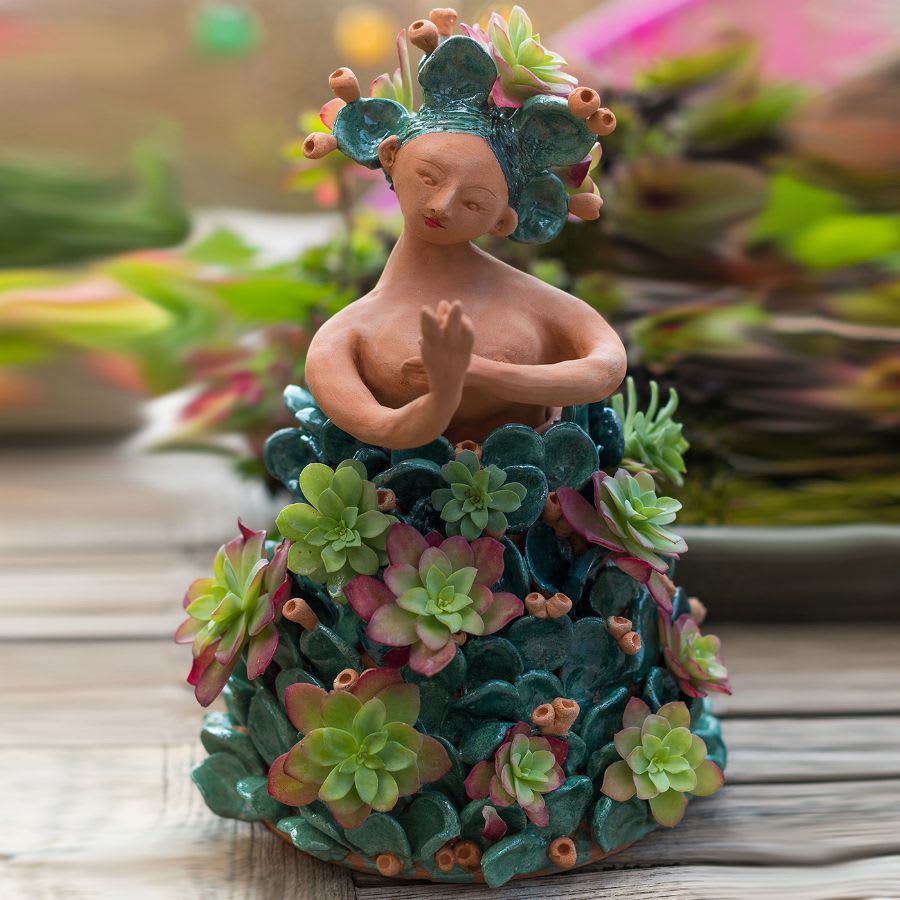 ​How do your surroundings influence your work?
We have a strong bond with our surroundings: we live on the same street, which is also the place we have our workshop and where, with other artisan friends, we organize twice a year a local market featuring local handcrafted excellences. The proceeds help various associations, including one for free care of terminal patients and their families. We also feel a deep connection generally with the Italian land and its rich and evocative traditions. At the same time we are also active on the Internet where we find ideas, inspirations and through which we have started several collaborations. The latest one is the first House & Garden UK pop-up shop that asked for five Babe pieces.