Alessandro Palwer's Quest for Beauty
Observe, sketch, draw and make. The jewelry designer opens up about the beauty and precision of his work.
​by Annalisa Rosso
Precision is in his blood and one of the most important qualities a jewelry designer should have. Venetian Alessandro De Angelis – Palwer likes to be more than precise when it comes to details, words, and how he selects his references. Artemest meets its artisans.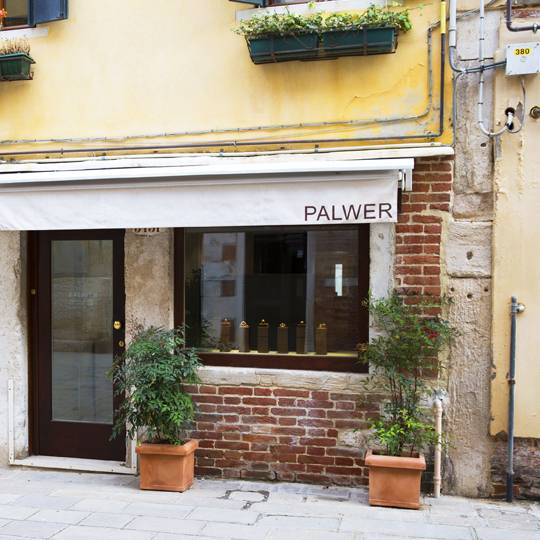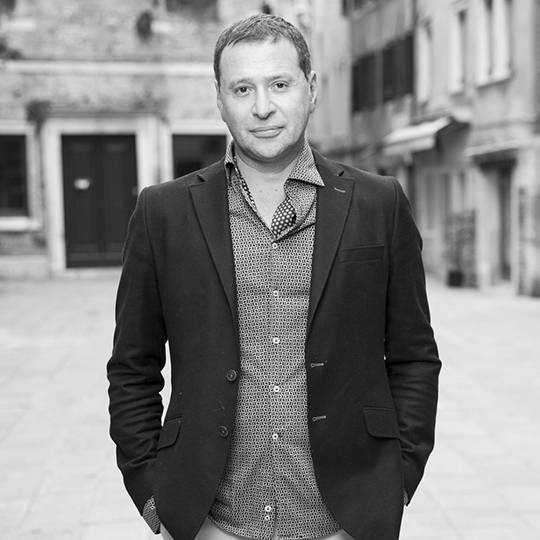 ​ARTEMEST: What is your work process?
ALESSANDRO PALWER: Three steps, I observe, draw, make.
A: Is there a material, a technique, a shape you find represents you the most?
AP: I like soft wax and I also use clay. I like to be able to shape things without limitations of weight, proportions, wearability. I also like raw metals. I see things that match my style, but I haven't found the exact thing yet, still searching.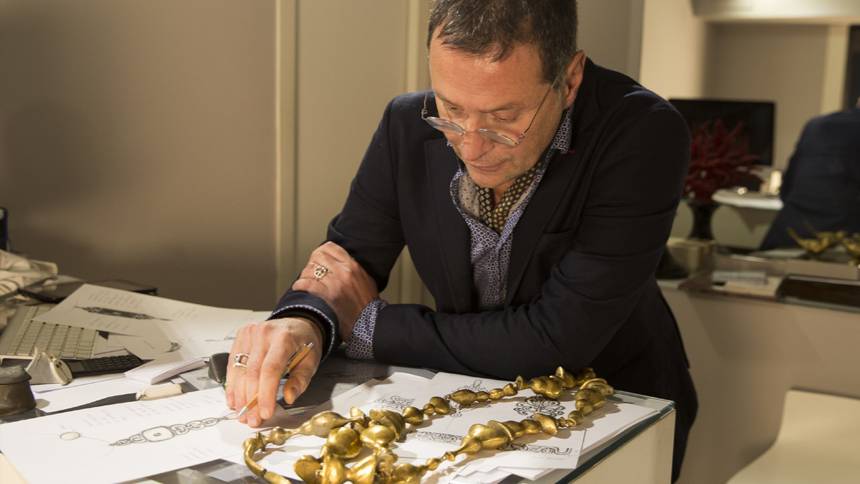 ​A: You sketch your jewels and have artisans make them using traditional techniques. Could you tell us more about how you collaborate?
​AP: I draw quick yet very precise sketches, then I use wax and clay to study the volumes and effects. I have profound respect for the work of artisans, I consider them my second family and I follow each step of the production. I like to control proportions, details and finishings. I still work with the same people I was working with at the beginning of my career in jewelry (before I was mostly making them myself for friends and fashion shows).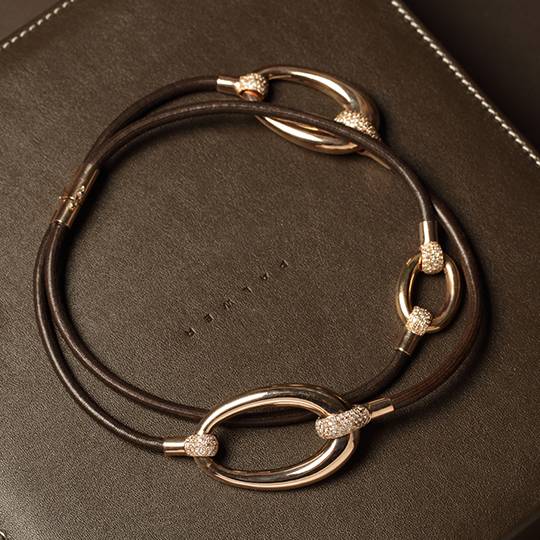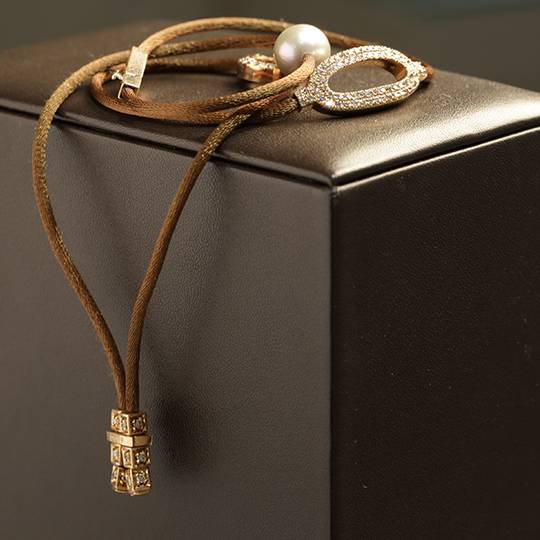 ​A: Your Venetian boutique attracts clients from all over the world. What do they look for in your jewels?
​AP: Originality, the new, the quality, wearability and price.
A: What was the last luxurious you did? What does the word it mean to you?
​AP: Nothing comes up to mind. My idea of luxury is very physical and hedonistic; I like to lead a nice life filled with pleasures. The word in itself doesn't mean much to me.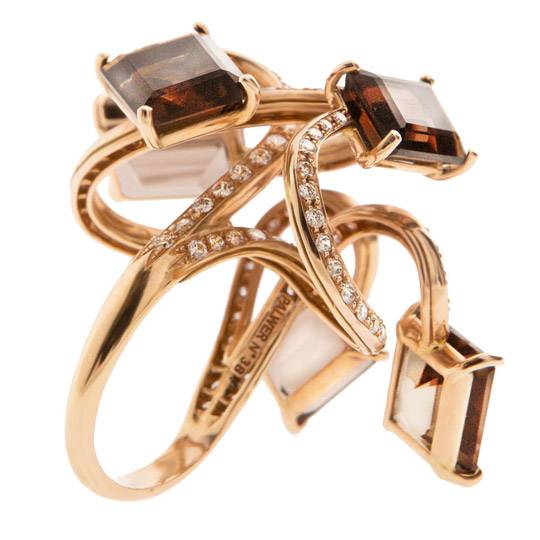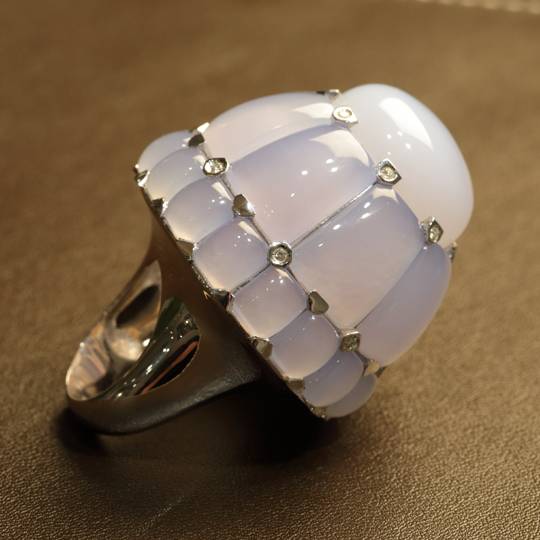 ​A: What has been the toughest lesson you've learned?
AP: My experience working with Emanuel Ungaro in Paris was both essential and tough. A real school: I learned discipline, rules. Now is also an interesting moment: I am on my own, have to push myself and be disciplined. My future depends on it and I work hard while keeping a light spirit.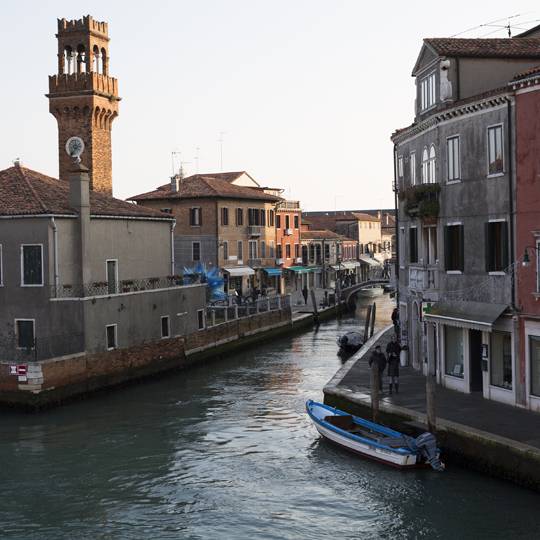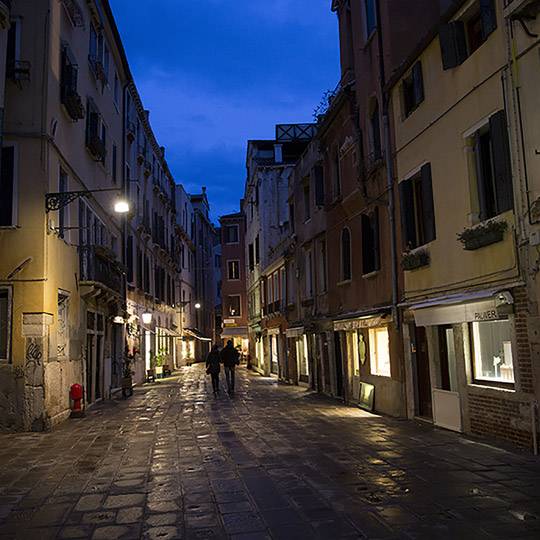 ​A: In what contemporary jewelry is different from the past? Or is there a trait d'union that will persist even in the future?
​AP: In the past, jewelry meant status. Now it means fashion, and fashion also wants to portray a social status. The trait d'union is probably that jewelry should embellish rather than dazzle.
A: If you could do another job, what would it be?
​AP: Nothing. I am doing this because, before anything else, this is what I was absolutely interested in.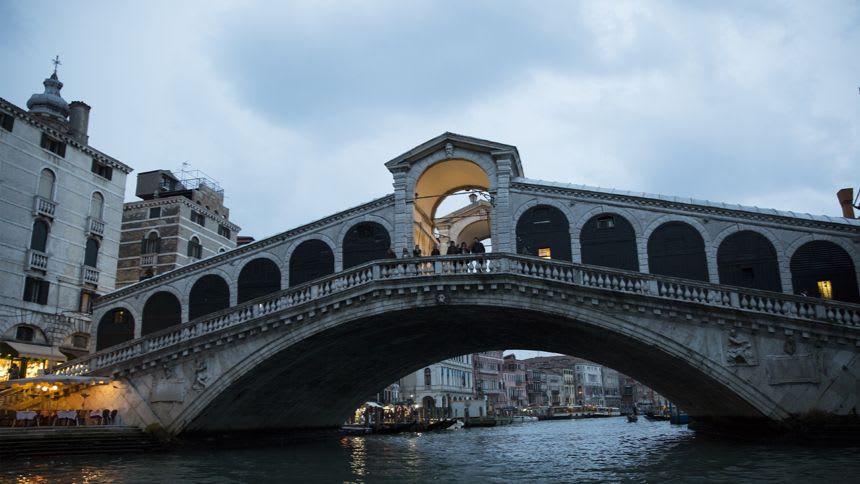 ​
About the author Annalisa Rosso writes about design and architecture for Casa Vogue Brasil, Elle Decor Italia, Elle Decoration NL among other collaborations with international magazines. Follow Rosso on twit​ter.