Gianfranco Pampaloni, the Power of Silver
The silversmith who does not believe in affectation explains how to live like Louis XV without too much effort.
​by Giulia Zappa
Pampaloni has a Socratic approach and in his work he refuses to see silver as a symbol of wealth. Instead, he believes that silver has an almost magical ability to make ugly places beautiful and to transform everyone into kings. Because it takes very little, even just cutlery and a silver candelabra to create an atmosphere worthy of Louis XV, the lucky monarch who knew how to have fun and avoid difficulties.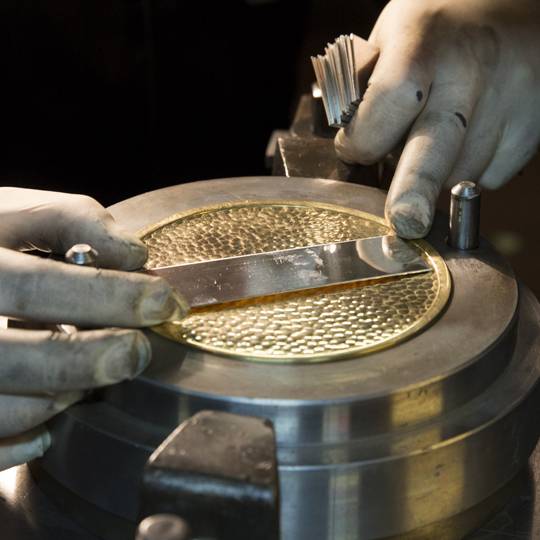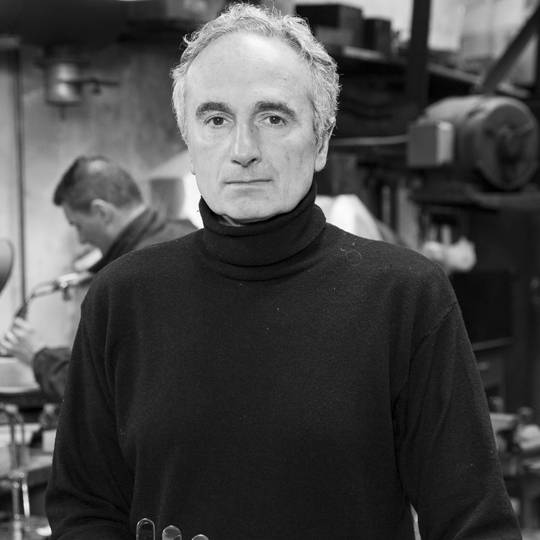 ​ARTEMEST: Your family business was founded in Florence at the beginning of the twentieth century. Who was the founder and how many generations have been involved?
​GIANFRANCO PAMPALONI: My grandfather who was a silversmith and goldsmith opened up a shop on the Ponte Vecchio in 1902. With the outbreak of World War I, the shop was converted to the factory of portholes for submarines: a complex process, because the portholes had to be perfectly airtight. After the war, the shop reopened in a different Florence with more than twenty-five thousand British residents at the time. As a result, the work of my grandfather was in some way influenced by their strict, linear taste, different from the imperial style which was popular in Italy back then. In addition, the business expanded also to Judaica items for the Jewish communities in Italy.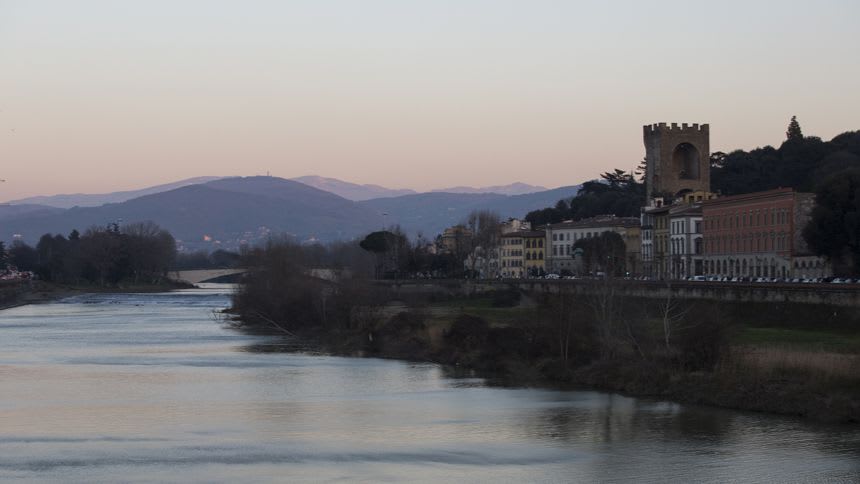 A: And with the Second World War?
GP: With the Second World War the activity was again interrupted. In 1945 when the shop reopened my father was already working there despite his very young age. His life in a way tells the story of Italy and its transformation as it started opening to new markets. This was the time when Florence started attracting international tourists. Tourism and the growing demand have allowed the city to bring back some of its traditional craftsmanship which had almost disappeared during the rule of the Lorena dynasty.
During this time, the famous Ponte Vecchio bridge became popular again among tourists; the fashion scene was relaunched by big brands like Gucci and Ferragamo. And jewelry played its role too. Florence became a top shopping destination for high quality goods.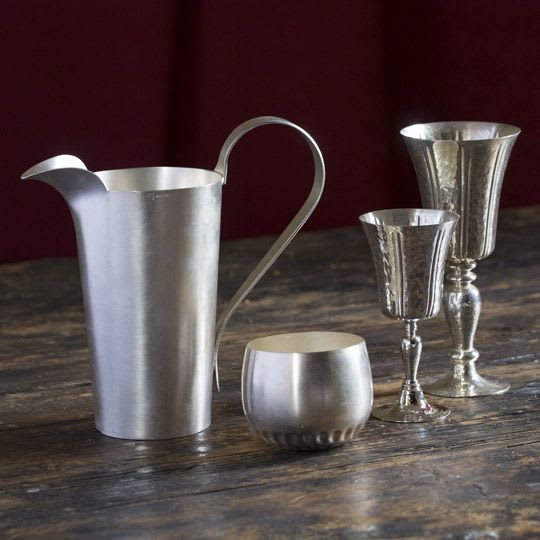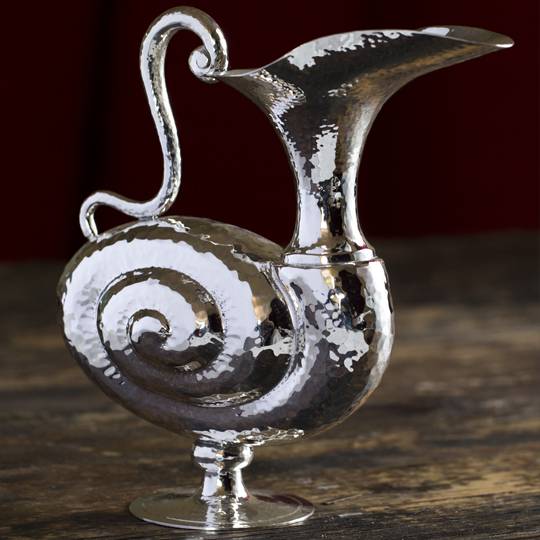 ​A: Your catalog is very diverse: you have worked with some great Italian designers of the twentieth century, such as Gio Ponti, but at the same time you also have interesting pieces in your collection inspired by the Renaissance.
​GP: Until 1981, when I took over the management of the company, my father worked on what was know as "fine silverware". My relationship with silver was completely different than his as I didn't believe in the precious value of silver. So even if in the beginning I had no interest in jewelry, I ended up following in my father's footsteps but I always treated silver as something more important than just a precious metal. For this reason I made the "Bichierografia" collection inspired by the work of the Roman painter Giovanni Maggi from 1604. His drawings of glasses, cups and cutlery, were intended to be just fun objects for the prince, rather than a manifestation of status.
A: And when it comes to collaborations with designers?
​GP: I have worked with many designers. I started in 1982 with Massimo Zucchi, who created jewelry for Bulgari in the 80's and watches for Rolex. The encounter with Lapo Binazzi Lapo, who introduced me to many radical designers including Sottsass, Branzi, Natalini, was very important as well. Each has brought a unique contribution to my work with their original ideas and taste.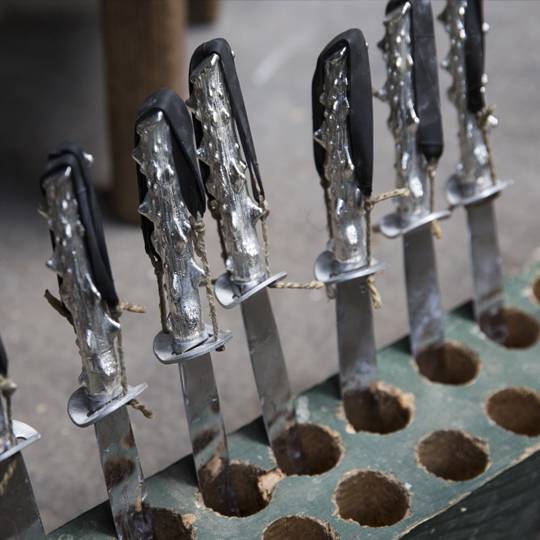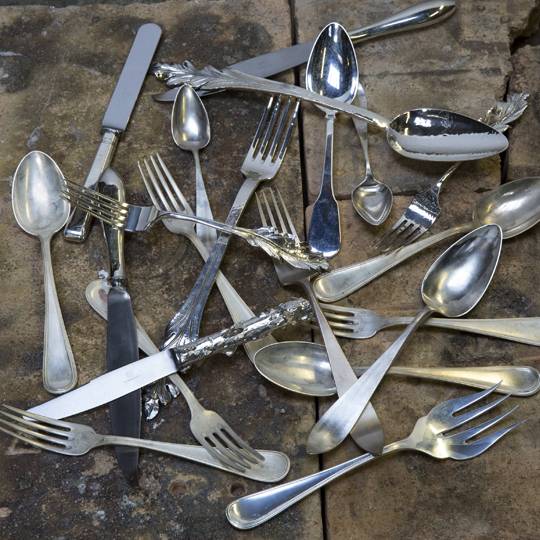 ​A: Who buys silver today?
​GP: People who buy silver today are eccentric and for them it represents an expression of taste rather than a status symbol. Our ideal client is a New Yorker who enjoys spending time at home as well as meaningful conversations. He appreciates details and therefore knows the true value of details and silver.
A: Let's talk more about Florence. Can you tell us something about your restaurant "In Fabbrica"?
​GP: The restaurant is a place where workers have lunch and clients dinner. The message I try to get across is this: When you buy something, buy only the best. Sometimes all you need is a candelabra and two pieces of silver cutlery to redecorate every room in true Louis XV style.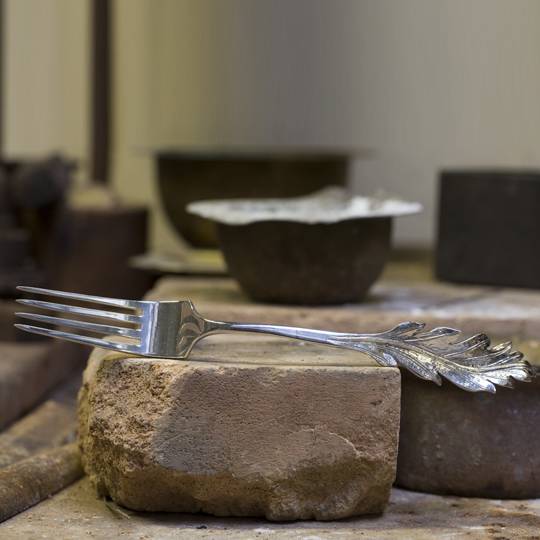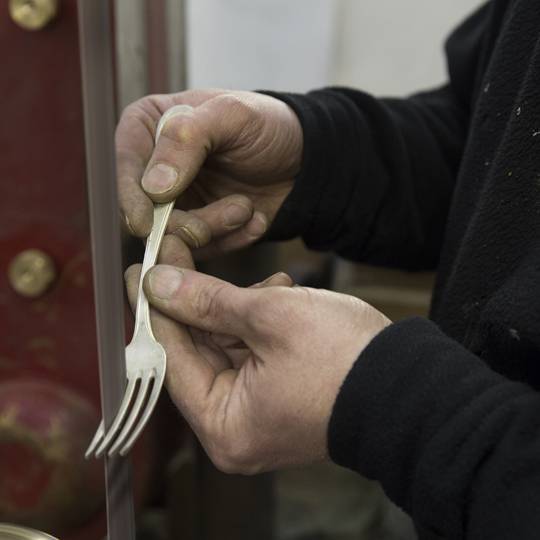 ​About the author Giulia Zappa is an Italian journalist, communication Professor and design strategist. Zappa is also editor in chief of the contemporary art magazine Artribune.