Paola Grande Atelier, 4 Generations of Jewelers
Interview with the young designer Giulia Di Pace, daughter of jeweler Paola Grande and the cosmopolitan soul of the Atelier.
​by Marta Lavinia Carboni
Big statement rings, sculptural bracelets and fairytale-inspired earrings. Unique, sartorial, worked by the skilled hands of an experienced jeweler. Paola Grande Atelier was founded in the early 90s as the Habuhiah: a small workshop where elegance and culture merged to transform the tradition and techniques of the Neapolitan goldsmithing in jewelry with unique forms. Paola Grande passed her passion for jewelry to her daughter Giulia, who upon her return from Paris where she collaborated with several fashion houses, designed her first collection for Atelier in 2012 bringing new energy to the company. In 2014 Paola Grande Jewelry became a real brand with headquarters in Naples, just a few steps away from the monumental Castel dell'Ovo. The showroom can be found also in Milan, in Via Fiori Chiari, in the heart of Brera district.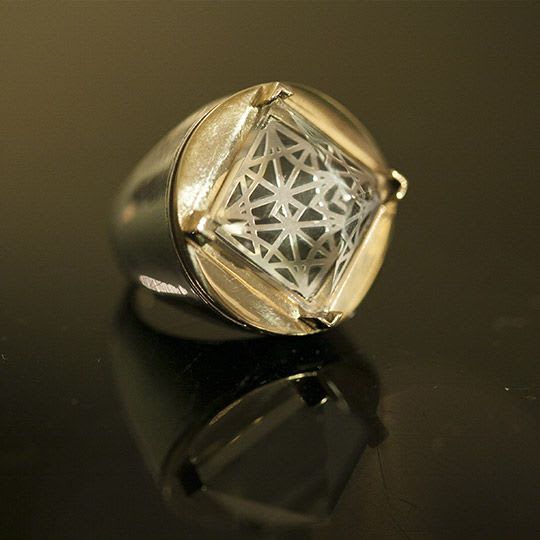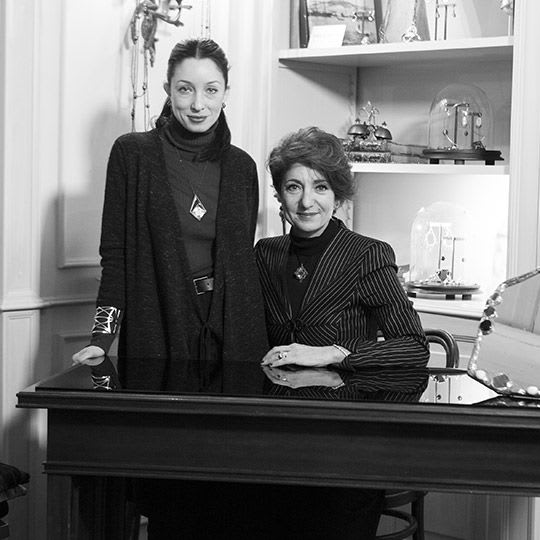 ​ARTEMEST: Where does your passion for jewelry come from?
GIULIA DI PACE: It seems like it has always been part of me. At first on a more unconscious level and and later it transformed into something more mature and visceral. 4 generations of my family have been jewelers and every one of us has had to find their own way. Each one of us has a unique personality and special relationship with the work we do. We tried many different approaches in this field: jewelry wholesale, custom made jewelry; diamonds operation based in Antwerp, creative atelier. Today Paola Grande jewelry is a project born from the need to combine two worlds and two generations: my own and my mother's.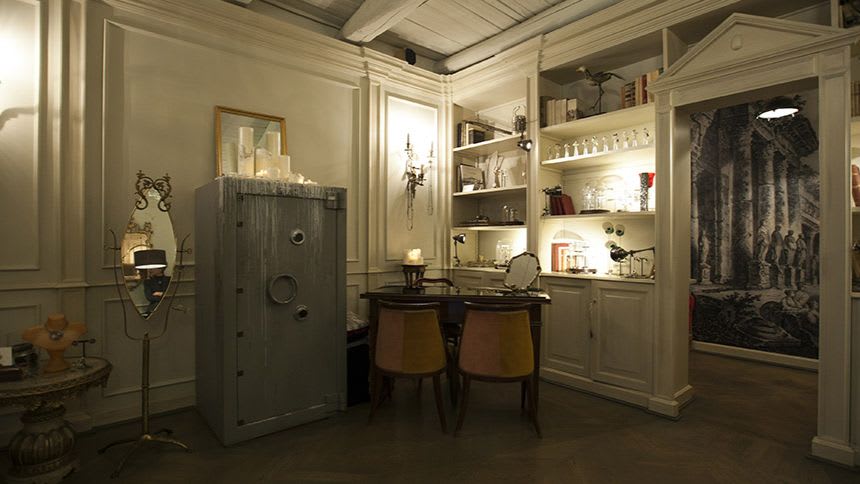 A: What is the relationship between jewelry and seduction?
GDP: The jewelry is seductive by definition. And as such it must evoke charm. That is why my creations are often mysterious and slightly noir.
​I love to play with light and shade, the surprising perspectives, the unseen, to create a surprising effect and show the customer how many different aspects jewelry can have. I believe that a jewel does not have the sole purpose of enhancing the beauty of a woman, but that it has a soul of its own and intrinsic, immortal beauty within it.​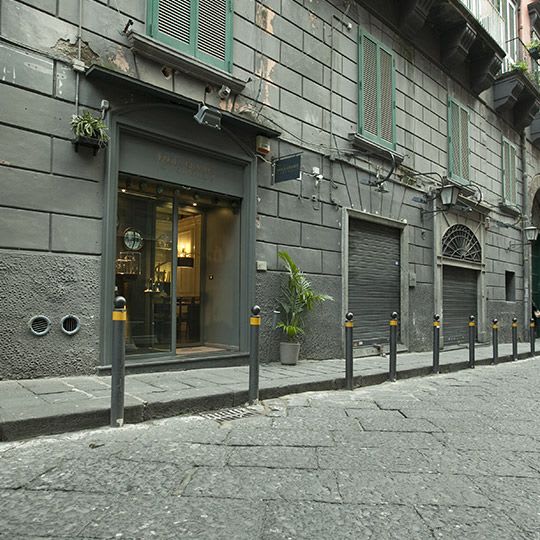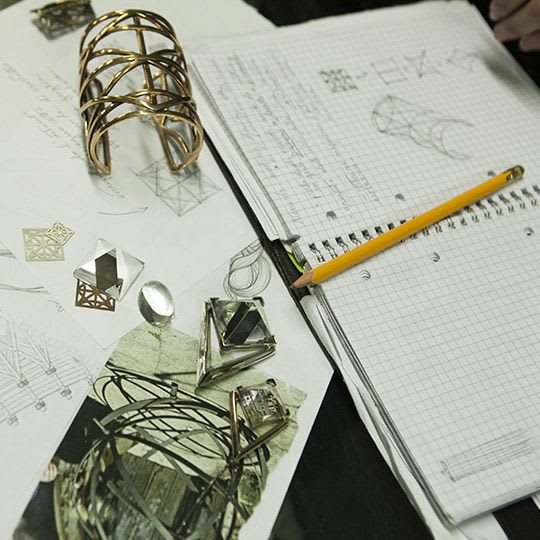 ​A: How would you describe the woman that you design jewelry for?
GDP: She is sensual, strong, independent. She is a woman who knows how to love herself and she enjoys buying jewelry for herself. Her style is timeless, she loves art and beauty. She works, she is dynamic, cosmopolitan, ironic and mysterious. I relate to this kind of woman and my friends embody these values as well.
A: Your design is very particular and often it seems that the stones are in some way decorated.
GDP: Yes, for example in my collection "Entropia" I played with colors and materials by putting under a rock crystal a laser-engraved gold or silver plates with a different design each time. The four sides of the crystal create a unique graphic effect and so each piece from the collection carries within itself a micro world of images, dreams and meanings.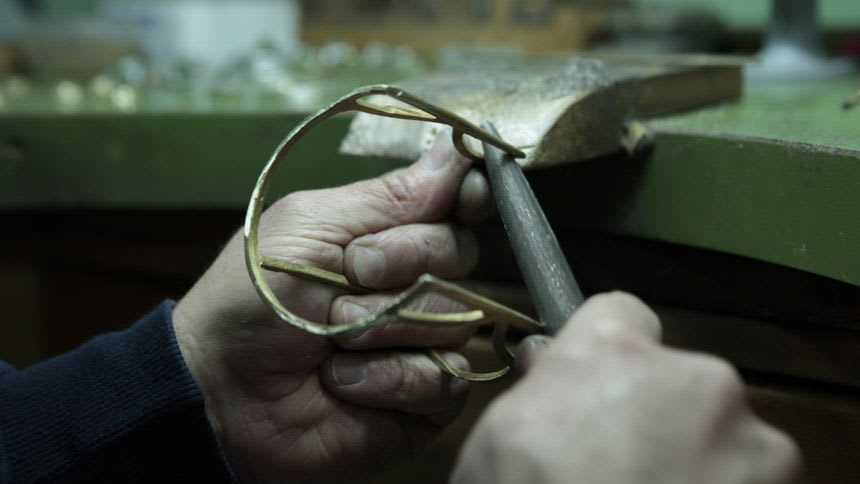 A: Speaking of colors, are there any rules to follow when combining a specific type of stone with gold, platinum, silver or bronze?
​GDP: Personally I love white diamonds combined with pink gold, but in art there are no rules. It all comes down to personal taste and the balance between contrasts. Certainly when it comes to precious metals such as gold or platinum, seen their high cost, it makes sense from a business standpoint to combine them with precious gemstones rather than semi-precious stones, but it all depends largely on who is your target audience.
A: You have a collection of earrings in the shape of hooks. They almost look like thorns. Were they meant to resemble a self defense tool?
​GDP: The hook (uncino) earrings collection is one of our best sellers and each season we add a new model to the collection. There are several variations available: in precious white gold with diamonds or in bronze and pyrite. These earrings are very sensual and feminine, and at the same time discreet, as if they were an integral part of the body of the person wearing them. For sure it's a strong statement piece of jewelry but I believe in strong women who do not need to defend themselves.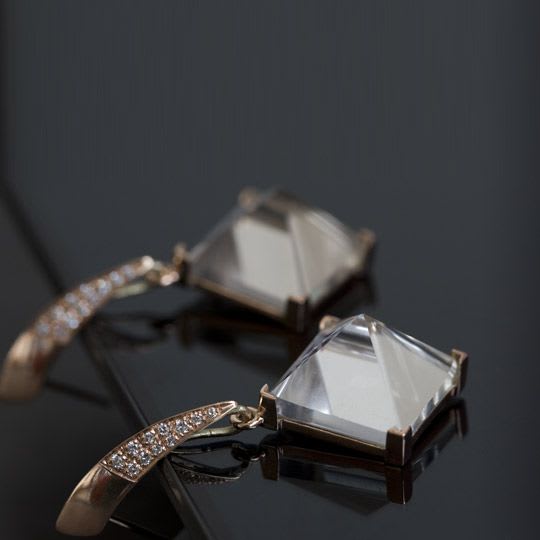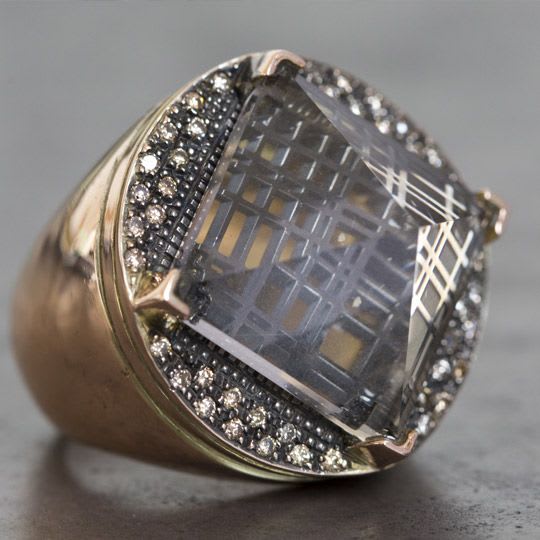 About the author Marta Lavinia Carboni​ writes for Vogue and Elle Decor Italia. Designer and researcher, she prefers color and space. Carboni worked for Nava, Zucchi and Italo Treno.