The Biology of Murano Glass
Interview with Artemest artisan Lilla Tabasso on her distinct glasswork. Insects hidden in between leaves of glass come to life after years of studying the art of glassblowing and taking it to Milan.
​by Annalisa Rosso
Lilla Tabasso's work is the definition of learning by doing. The glassmith's flower vases are incredibly true to life depicting small insects hidden in between flower petals, almost a nod to the atmosphere of Flemish paintings. To own this craft and develop her creativity wasn't an easy journey for the Milanese artisan. In this interview, we unveil her very unique story.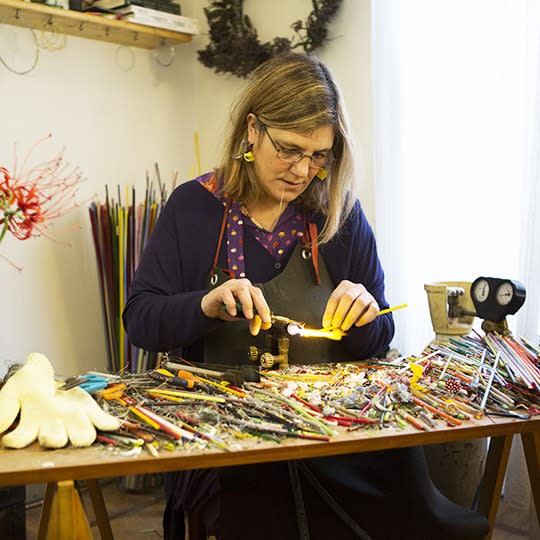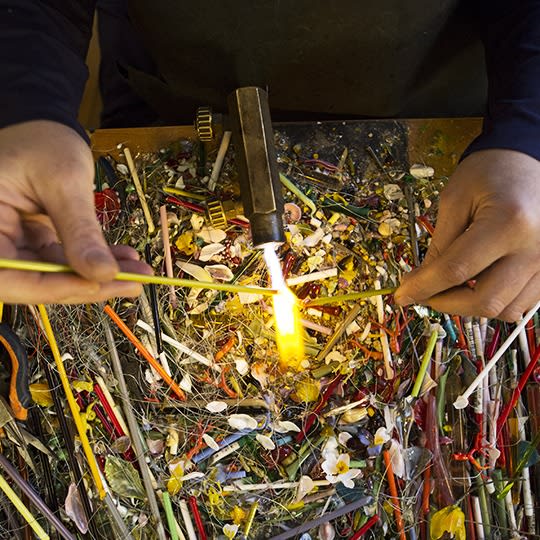 ​ARTEMEST: What made you decide on glassblowing to express your creative work?
LILLA TABASSO: I used to be a jewelry designer working with glass pearls made in Murano. At some point, I realized I could create unique pieces of glass myself making it easier to get the result I wanted such as translucent glass leaves.
A: How did you learn the difficult art of glassblowing
L: I took my first class back in 2000, it consisted in three to four hours of intensive work with a master glassblower. It was love and hate at first sight. It was incredibly frustrating at the beginning not to be able to give shape to what I had in mind. I didn't give up though, I kept working on it.
A: When was the turning point?
L: At first I had to work with my lack of technique so ideas followed what I could actually do. I knew things had changed when I inverted the process. I never thought I could do crafts, I studied biology. As a little girl I nurtured a love of artwork. My parents were antique dealers going back many generations.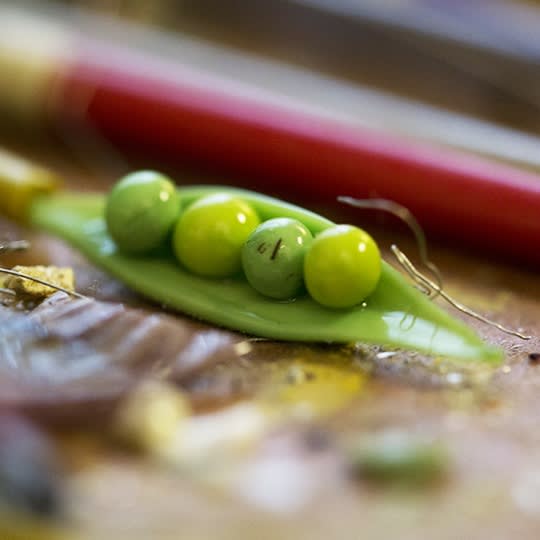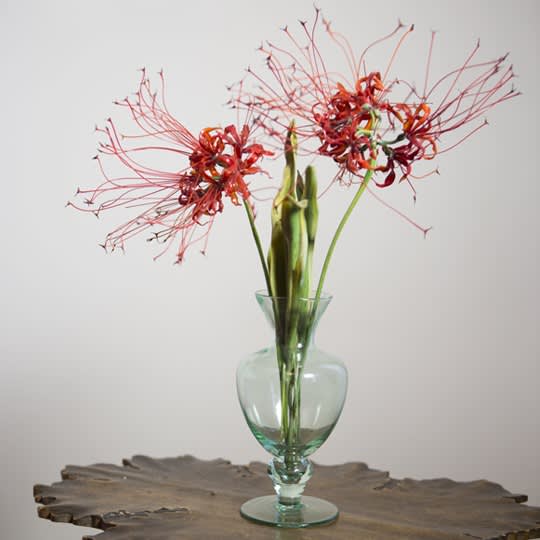 ​A: Your work is mainly inspired by nature. Is it connected with the fact that you studied biology?
​L: Yes, indeed. It was great to apply what I've studied into my work and not feel like I had wasted time. My main inspiration is nature: leaves, flowers… I also love the work of two German glassmiths, Leopold and Rudolf Blashcka (circa 1800-1900). I saw their work at the Museum of Botany of Harvard. They created thousands of glass seeds, roots and plants of both scientific and artistic value.
A: How did you realize you could turn your passion into a career?
​L: It was easy: people liked my pieces and my business took off! They liked that my work was very different even if it wasn't perfect at the beginning. I made progress during the years, and it's nice to see that mastering this technique gets its rewards.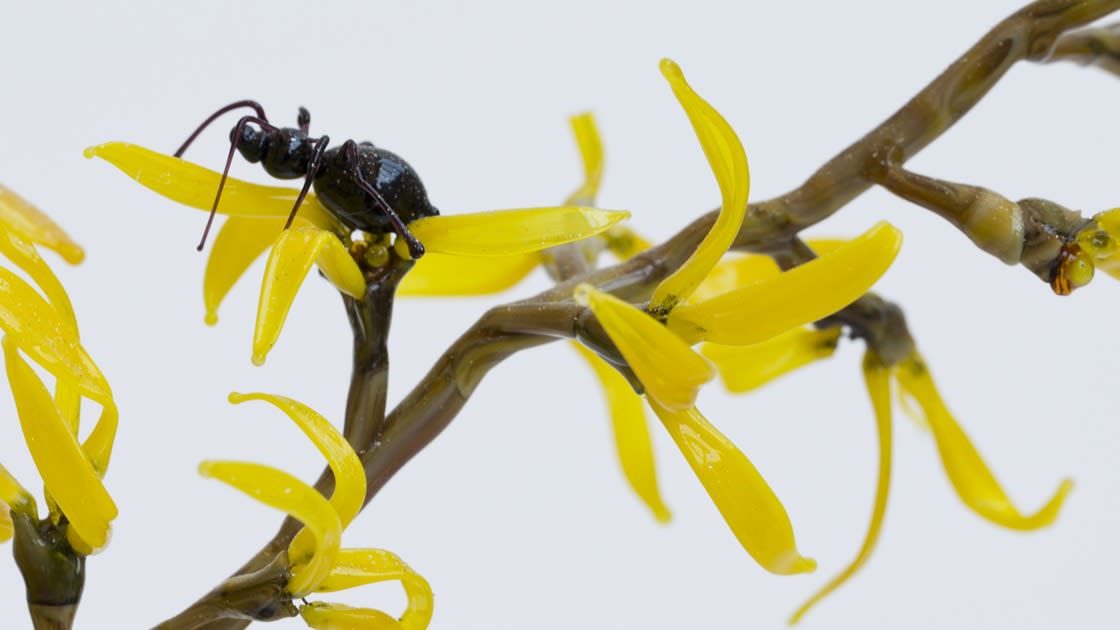 A: Lets talk about the process. Which is your favorite technique?
​L: I use a technique that is very personal: I work directly on blowing glass, directly on the flame. This way I control everything and it's very functional, I don't need a furnace.
A: What was the last object you bought for yourself?
​L: A glass ball I attached to the ceiling, it looks like it flew away.
A: New dreams?
​L: An entire field of grass, plants, and flowers. Or a tree entirely made of glass.