UpGroup: Tales of Marble
Meet UpGroup, masters of marble design in the heart of Tuscany. Trailblazers since their beginnings in the 1970s, UpGroup have established their legacy through decades of designer collaborations with the likes of Enzo Mari, Ettore Sottsass and Mario Bellini, constantly reinventing themselves with an eye to sustainability.
Marble designer UpGroup was born under the name Up & Up in the heart of the Carrara marble quarries. The experience of traversing the Vara bridges, the marble railway lines that connect the port of Marina di Carrara to the quarries, can only ignite creativity.
The tale of the land of Carrara is still told today through UpGroup's remarkable creations and the unique veining of their marble pieces, aiming to infuse the traditional technique of marble carving with the intricate beauty of the Tuscan land.
Joining forces and creative thinking, this collective of artisans are experts at shaping marble and partnering up with the highest-profile names in the design industry for exceptional collaborations, creating a true platform for the exchange of ideas and talents.

Meet the creative force behind UpGroup in conversation with Artemest, touching upon matters such as sustainability, integrating new technology into marble working, and the designer collaborations that made them a household brand.
Established in 1969 as Up & Up, UpGroup has consolidated its name in the world of design spanning a period of 50 years of Italian craftsmanship. How did you find the balance between staying true to your identity and welcoming contemporary influences into your creations?

[We accomplish that balance] through our commitment, precision, and impeccable execution.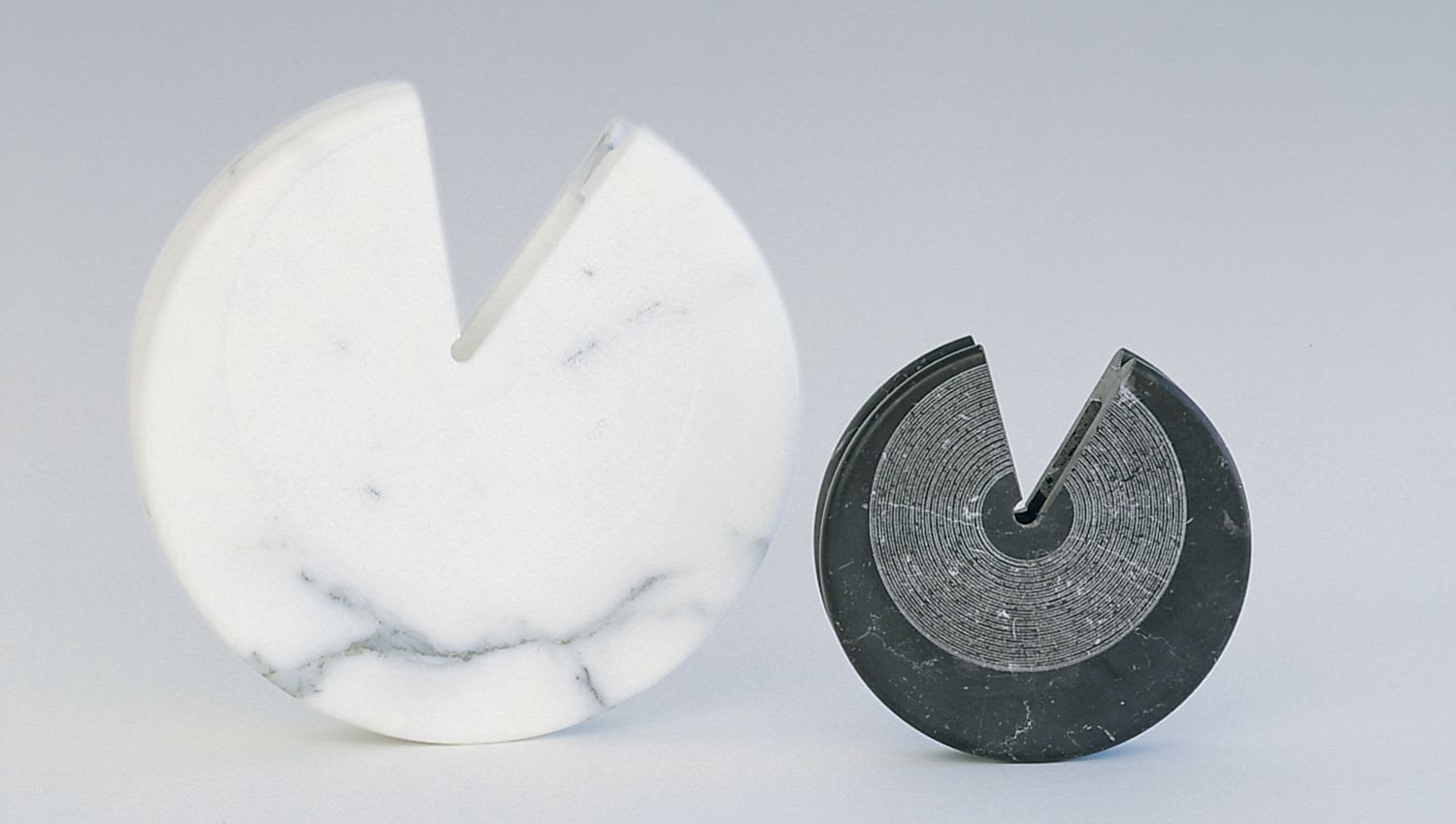 Distinguished by its forward-thinking approach, UpGroup resolutely carves its own path forward and aims to think outside the box. How do you integrate new technologies into your manufacturing processes today as compared to the early days? What impact has the concept of "smart home" had on your artisan production?

Upgroup has always used and will continue to apply state-of-the-art technologies to marble and stone processing, in some cases, being ahead of the times by decades.
​UpGroup is committed to taking concrete actions in the fight against wastefulness in favor of responsible production practices by reutilizing waste materials. What can you tell us about MFC and about how your company upholds sustainability?
UpGroup has approached marble with respect and care ever since its founding: there is nothing about a material capable of outliving us for generations that can be considered waste. UpGroup uses a research-based approach in fields ranging from biotechnology to physics, which has allowed us to develop different green materials over the years (e.g., MCF, Alchite, etc). This sustainable approach has been recognized as unprecedented and several universities, both public and private, often rely on it.
Part of UpGroup's ethos is to focus on the preservation of historical treasures, like the Uffizi Galleries, the Florence Cathedral, the Cathedral of Pistoia and the Beethoven House Museum in Bonn. Another side of the brand is their contract service, collaborating with architects and designers on bespoke projects.​
As a creative consultant, UpGroup carries out large hospitality projects with marble as the protagonist. What attracts you most to an architectural project? Is there a project in particular that has fascinated you?
[What drives us is] the awareness of having contributed to the diffusion of a "culture" of marble and beauty in any field or context requiring the use of precious stones.
The Wentworth and Annika chandeliers and the Fungo lamp are marble light fixtures that infuse interiors with a singular and ethereal whiteness. How were these pieces designed while taking into account the role that light plays?
Through careful study, by choosing ad hoc materials, and an exemplary execution.
UpGroup is a celebrator of talents, collaborating with creative geniuses and giving shape to the creative thinking of incredible icons who carved the story of design through time.

UpGroup celebrates the talent of designers with strong personalities such as Ettore Sottsass, Achille Castiglioni, Sergio Asti, and Michele de Lucchi through "creative dialogues". How are these collaborations established? Among these signed pieces, is there one or more that you are especially fond of?
[These collaborations arise by leveraging different opportunities, notably] the Olivetti company, word of mouth, good reputation, and UpGroup's ability to do what others did not even imagine possible. No, we do not have any preference because each one of these pieces has its own history and emotional value.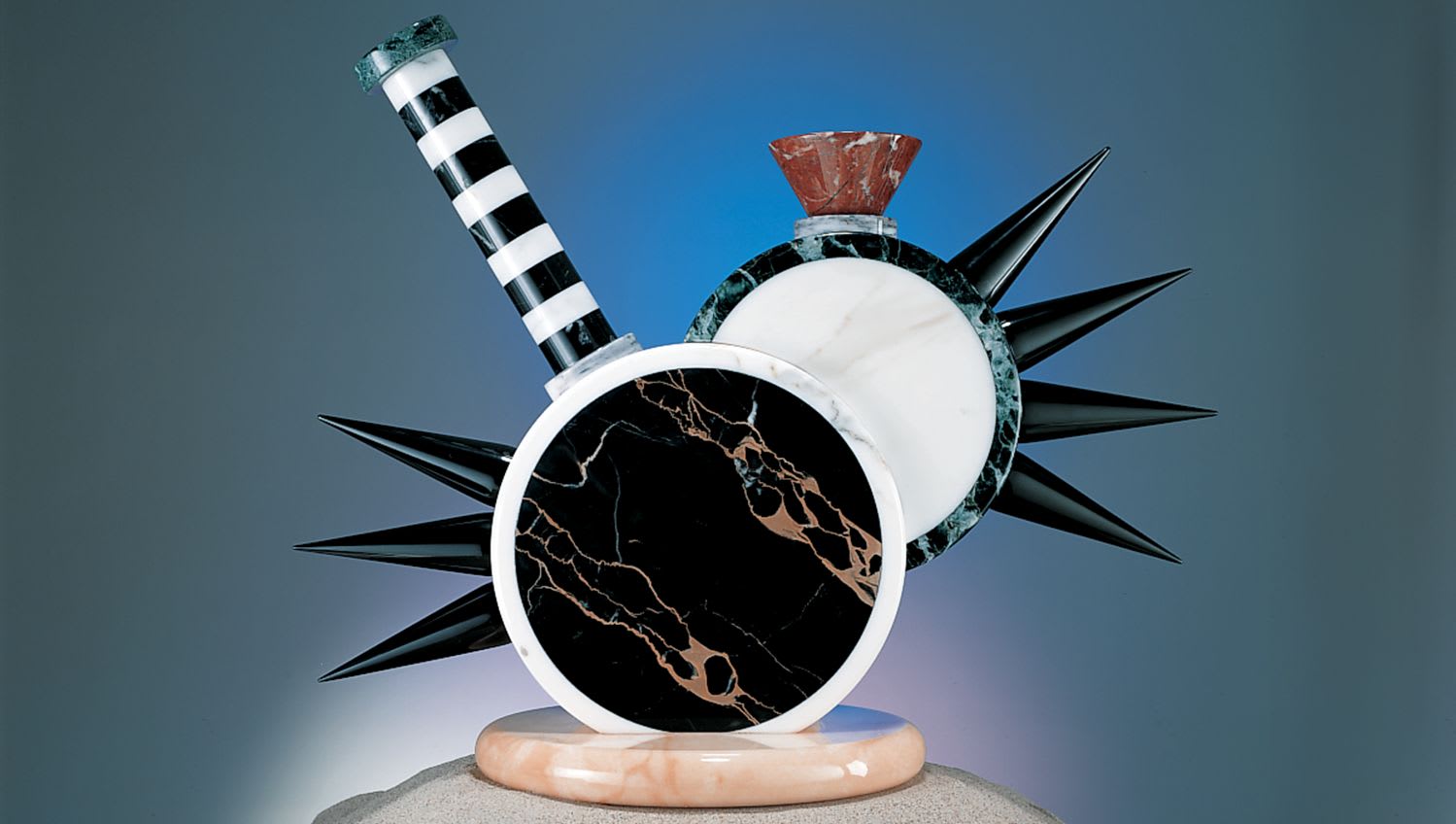 UpGroup for AQVA by Artemest
​UpGroup was part of AQVA, Artemest's exhibition for Milan Design Week 2021, with their "Splash Vase" - an incredible piece transcending the laws of physics and redefining the role of the primal element of water.
In a game of illusions, the Splash Vase aims to portray a piece of marble transformed into an unnatural liquid state of extraordinary dynamism. The design was directly inspired by the sculptures of "Cristo Velato" by G. Sanmartino and "Balena" by G.M. Manganelli.
Capturing the fluid in the dynamic moment of a 'splash', the resulting silhouette is a stunning piece. Every vein of marble elegantly follows the lines of fluid water moving upwards. The extraordinary use of marble contributes to the strong character of this piece, combining it with an unusual flow for this natural precious stone.
The Splash vase designed for AQVA is a symbol of extraordinary dynamism and a reinterpretation of the primordial element, water. How was the design of this piece conceived?
[This piece came about] by making marble capable of expressing the unbearable lightness of Being.