Reality by Jorge Manes Rubio
The artist invites us to look at things differently and let the magic happen. From Southern Italy to Japan, here is an overview of Rubio's projects in a personal interview.
​by Annalisa Rosso
What's real and what's not? What does actually belong to our imagination? According to Jorge Manes Rubio the important thing is to raise the question. Madrid born Jorge Mañes Rubio is a young artist based in Amsterdam. His visionary work has the ability to completely enrapture the audience and concentrates around the following thought: "when people stopped questioning what's real or not the real journey began". Here is our interview with Rubio.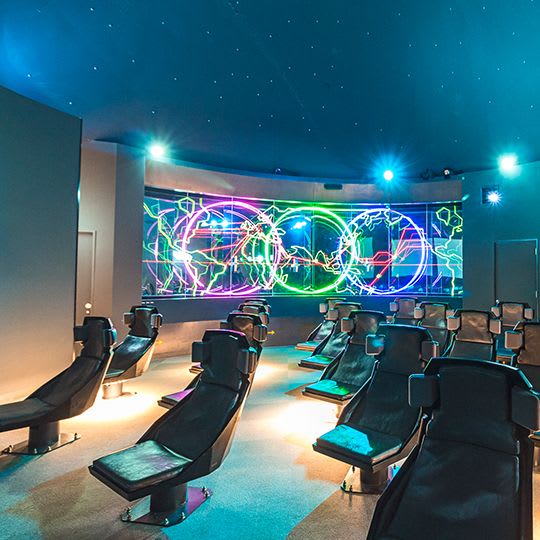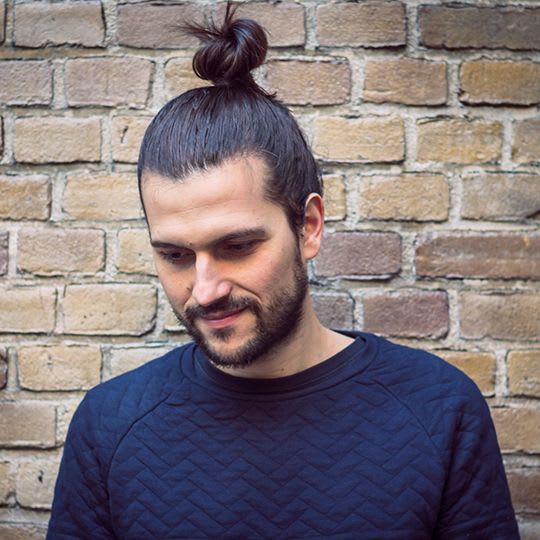 ​ARTEMEST: Beginning with your latest work Mission: U-TOPIA. It tells the story of Akitoshi Fujiyama, a Japanese engineer who discovered a lunar meteorite on a local golf course.
JORGE MANES RUBIO: I've always been very interested in Japanese culture, there's something quite unique about it. I particularly enjoy their elusive and symbolic take on religion, art, literature, and film. It is completely different from our western approach, where we try to label or classify things as much as possible, and everything must have its own place and reason to be. The project was commissioned in the form of an artist in residence at the AIAV, an amazing contemporary art museum designed by Arata Isozaki surrounded by bamboo forests in the middle of the mountains in Yamaguchi Prefecture. After just a few days of research I was 100% sure I wanted to collaborate with UBE Industries, a huge industrial corporation that manufactures all kinds of stuff from plastics to heavy machinery, aerospace materials, chemicals, pharmaceuticals... pretty much everything you can imagine. I think they were quite surprised and also sceptical about my interest in their company, since they didn't really understand why I was so interested in them.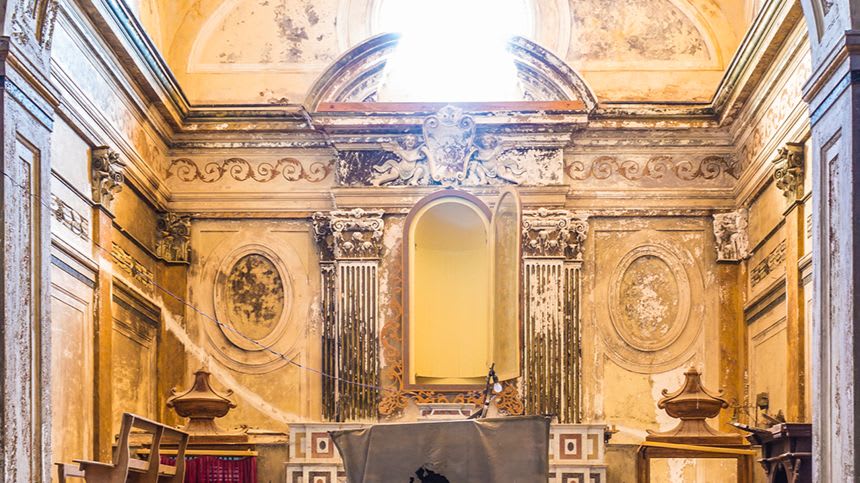 ​This project allowed me to reimagine Yamaguchi's local landscape as some sort of science-fiction movie set. I ended making up the character of Akitoshi Fujiyama as the local hero of this story: a UBE Industries engineer who, after stumbling upon a lunar meteorite, becomes obsessed with the idea of going to the moon. The story makes reference to historical facts (the goodwill rocks, a series of moon rocks that were given away by the Nixon administration to several countries after the Apollo Missions, of which many are missing today and being sold in the black market), and mixes them up with the scenery of Yamaguchi. The main purpose of the project is to challenge our notion of reality and the meaning towards issues of ownership and authenticity to explore the relative and flexible concept of historical "truth". So in a way, it was definitely inspired by this Japanese duality I was talking about.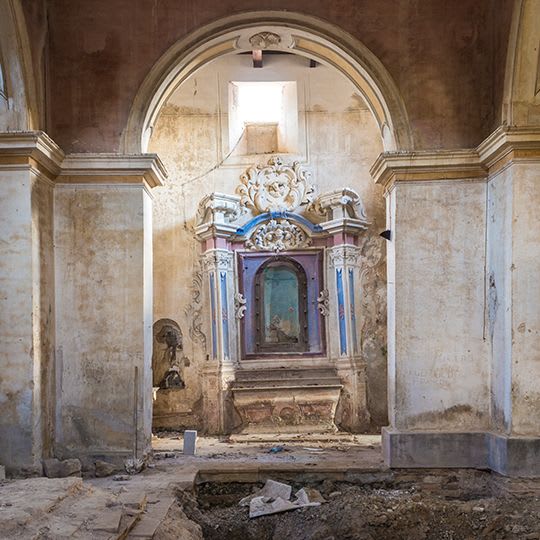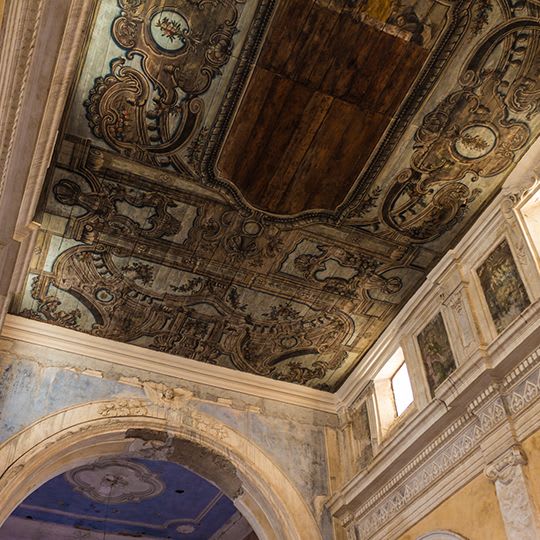 ​A: Talk to us about Southern Italy and your Buona Fortuna project.
JMR: I visited the Parco Nazionale del Cilento for the first time in September 2013. I was just going for a short holiday trip to Salerno and the Amalfi Coast where a close friend of mine lives. I suggested that instead of going to the beach we could visit the Cilento and some villages that were abandoned after the Irpinia earthquake in 1980. I found out about this after a quick online research a few days before. We drove over there with no plan or itinerary whatsoever, and at some point I remember we saw a huge villa that was completely crooked because of a recent landslide. It was a very surreal image because the house even had a satellite TV dish and tomatoes growing in the allotment, so we stopped to take some pictures. A few minutes later a local came by and after asking us a few questions, he started telling us everything about the area, the abandoned villages, the guy who actually owned that house and sometimes still went into it to watch TV and tend his garden... It was one of those surreal conversations that probably can only happen in the south of Italy. So a few hours later we were photographing one of these churches, and then we came back many more times to continue with the project, meeting the locals, and thinking how could we make something truly valuable for these places.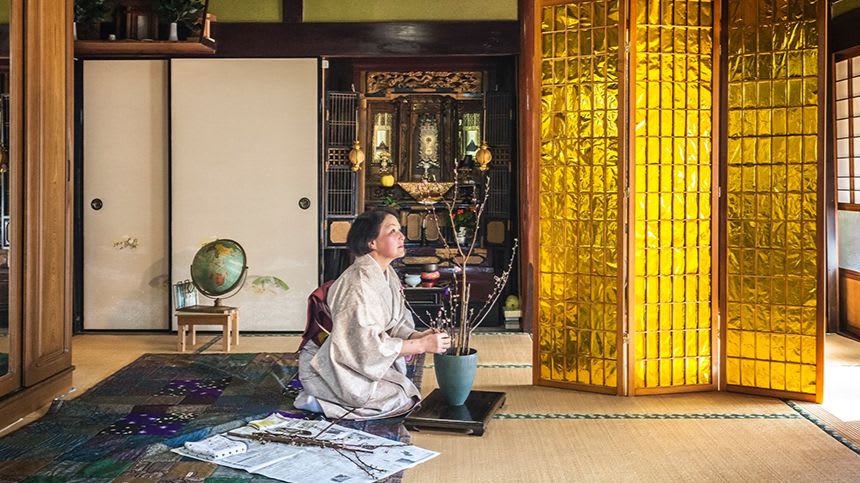 ​The project started as a photographic series, but it evolved into something else very quickly. Photography is gradually becoming more and more important in my work, but I feel it could never be the end of it. To me is more of a tool that helps me giving the audience a certain context about where this journey is taking them. It is all about what's underneath those images, and my mission as an artist is to encourage you to discover it. In Buona Fortuna the key of the photographs actually resides in what is missing, meaning all those sculptures, relics, and artworks that were inside these churches and that have been recently looted or destroyed. The craziest example is a huge fresco that was literally stripped off the ceiling of one of these churches, very recently.
So what I'm doing right now is using a photogrammetry technique that allows me tocreate a digital archive (3D scans) of these places, and the artworks that are left. Altars, sculptures, shapes, colours... everything will be archived and used to create a series of new artworks and installations that will replace the stolen figures, transforming these abandoned places into new cultural scenarios. That's my ultimate goal, restoring these places but keeping them as close as possible to their current condition, so people can experience them the same way I did when I first stepped into them.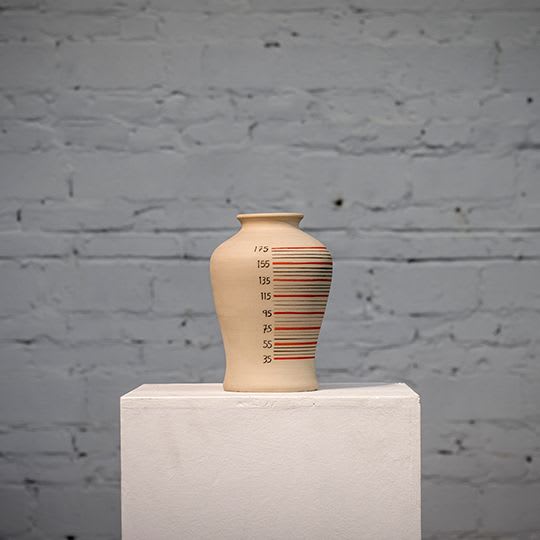 ​A: You once said, "my work explores the unseen" and your research studio is called Seethisway. Your projects seem all - or a lot, at least - about vision. Would you agree?
JMR: Absolutely. Seethisway is pretty much an invitation to see things differently. This is the way I envision my work, as a journey through a place you have never been before, even if at first sight it might look or feel familiar. I strongly believe that by reimagining the unseen or forgotten around us, we can build alternative worlds, and in this utopian process we will become more aware, more human. I want my work to have a social meaning, a purpose beyond its concept and composition. This is what drives me today to create work that is part of a greater context, and can have a positive impact in people's minds. Achieving that impact and making a difference through my work is my ultimate goal as an artist.
A: You are interested in "alternative and experimental production processes" but you are involved with everyday experiences. What is the latest moment you lived that inspired you?
JMR: Although I'm not sure if it qualifies as everyday experience, the fact that last week we could go online and see images from a planet 6 million kilometres away is pretty amazing. Travelling has always been an essential part of human life, but it seems we are very close to reach new limits. And that is quite extraordinary and inspiring I think!
About the author Annalisa Rosso writes about design and architecture for Casa Vogue Brasil, Elle Decor Italia, Elle Decoration NL among other collaborations with international magazines. Follow Rosso on twitter.