Getting to Know Robert Stadler
Interview with an out-of-the-ordinary designer. After twenty years of presence in the business, he keeps on surprising the world.
​by Annalisa Rosso
Let's begin by mentioning an installation on creators and their passion for their working tools (L'Usage des Formes, Palais de Tokyo, 2015); an elegant and functional bistro chair produced by a big name in design (Chair 107, Thonet, 2011); followed by the luminous installation of a gigantic question mark at the center aisle of a Baroque church (Saint-Paul-Saint-Louis church, Nuit Blanche Paris, 2007): a career of over twenty years. The Austrian designer Robert Stadler never stops exploring and expanding to different territories through his designs.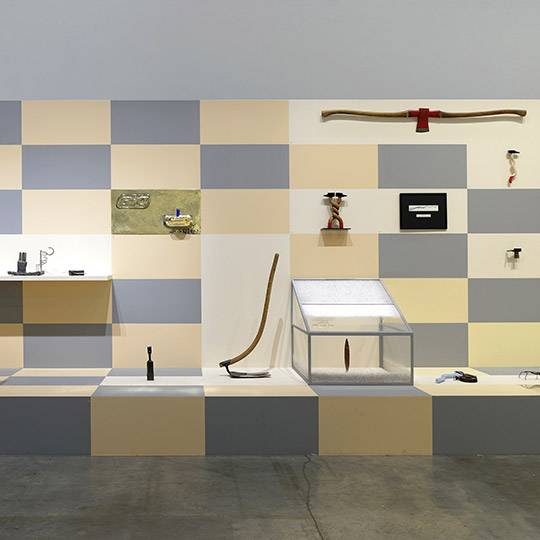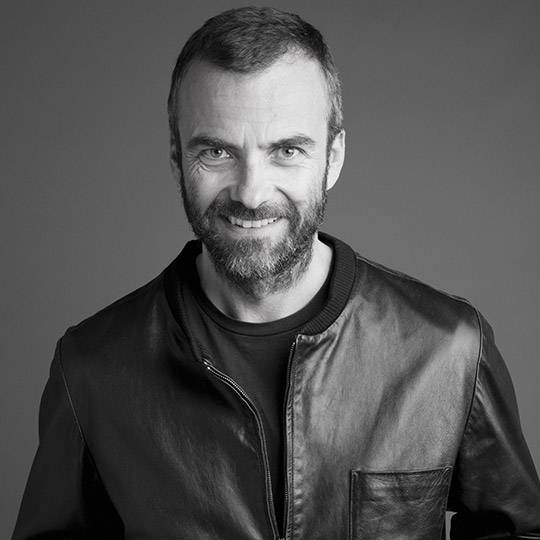 ​ARTEMEST: You were born in Vienna, studied in Milan and now you live and work in Paris. Talking about the geography of design, do you think there is an ideal place today where to develop the profession of designer?
ROBERT STADLER: Travelling facilities and digital communication made the position of a designer's base less relevant today. Anyhow, wherever a designer is based he'd better reflect on what he is doing and – most important – why.
A: Your recent monograph is entitled Invasive Shifting Absurd Exercise (Éditions de la Martinière). Could you please explain us the meaning of these words?
RS: Looking back to 20 years of work I had the strong desire to somehow classify all these very diverse projects. I was more interested in finding some metaphorical notions rather than typological ones, such as "furniture design", "product design", etc. So all the works are grouped within these four notions which appear in different percentages. A certain project can be 63% invasive, 11 % shifting and 36% absurd for example. This classification is an absurd exercise in itself, yet done with utmost seriousness. It's my self-portrait.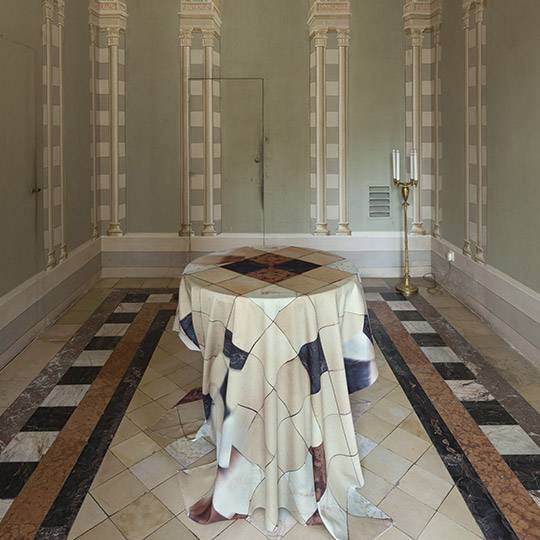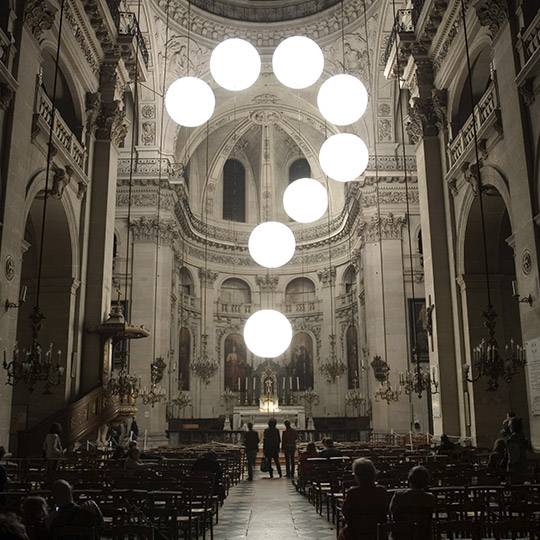 ​A: Your exhibition project Tephra Formations Play at Centre Pompidou in Paris was a performance of music and theatre, and once you said that you are interested in film-making. What do you think about boundaries between creative fields? Is your creative process related to a multidisciplinary approach?
RS: I have nothing against boundaries. I also respect some of my designer friends who are totally focused on furniture or product design for example. But this is not my way of working. And that's not a prior decision of mine, it just happens naturally. I enjoy the freshness and excitement of the non-specialist.
A: You won the 2012 Prix Liliane Bettencourt pour l'Intelligence de la Main with the craftsmen protagonists of your performance-exhibition Tephra Formations Play. Which is the role of craftsmanship in your work and more in general in contemporary design?
RS: Excellence in craftsmanship can be wonderful, and so can technology. My work is generally concept driven, so the choice of a technique always comes after the idea. Maybe craftsmanship and cutting edge technology will be more and more inseparable. In certain fields such as surgery the "craft" aspect is as important as technology and they go hand in hand. I think this can bring the most promising and exciting results in all fields including the arts.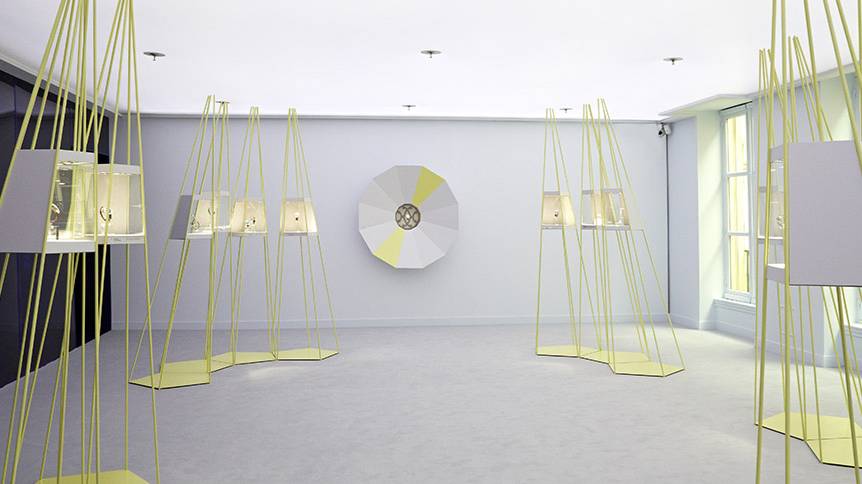 ​A: You work on limited editions (you are represented by Carpenters Workshop gallery and Galerie Triple V) and exhibit in places such as MAK - Museum for Applied Arts / Contemporary Art in Vienna and Saint-Paul-Saint-Louis church in Paris, while your Chair 107 is produced by Thonet. Do you find a difference between design for museums or for everyday life?
RS: I don't believe anybody "designs for museums", its just that some more experimental work can more easily find its natural home in a museum. To me the conceptual or esthetical experience of an object is as interesting as the down-to-earth one and both are in any case inseparable. But of course the exhibition context offers the possibility to also embrace some more critical aspects of an object. These are more difficult to transmit in a purely commercial context where things have to stay friendly and pleasant at any cost.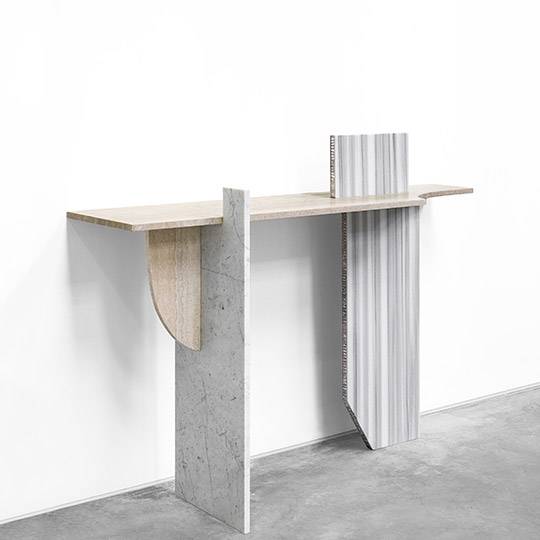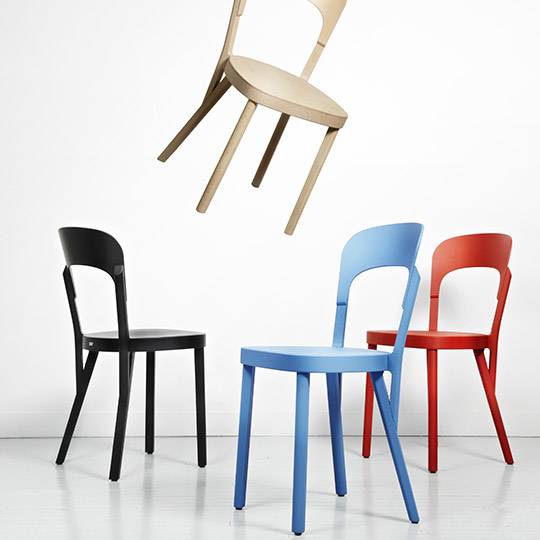 ​A: What about your next projects?
RS: We are preparing a travelling survey exhibition of my work which starts at the Kunsthalle in Dresden / Germany end of 2016. We will integrate some historical objects and artworks chosen from Dresden's amazing State Art Collections. By doing so the exhibition further ambitions to show how objects transmit, produce and generate information as well as the multiple possibilities for an object today to be created and distributed.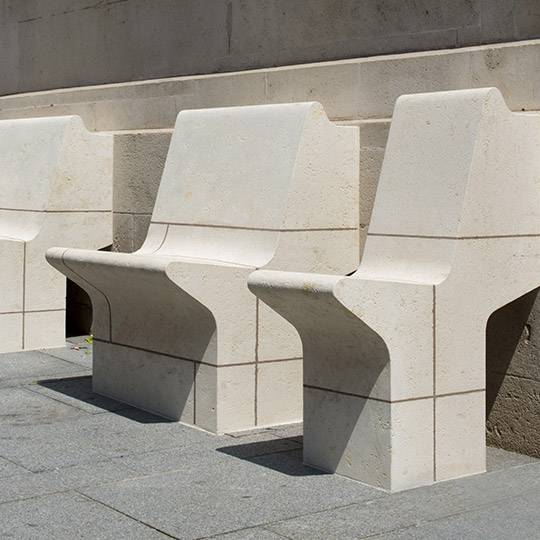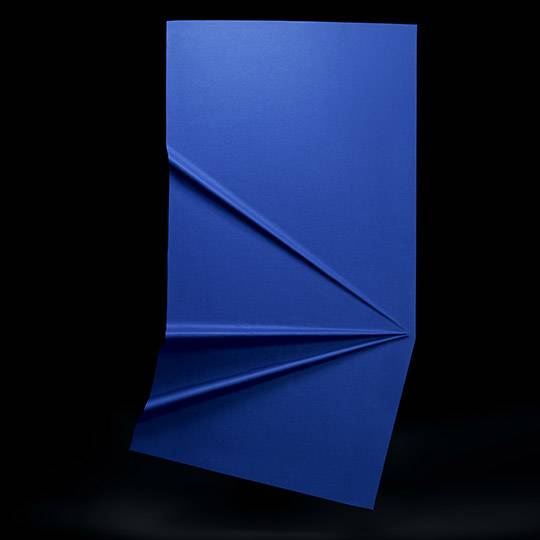 ​About the author Annalisa Rosso writes about design and architecture for Casa Vogue Brasil, Elle Decor Italia, Elle Decoration NL among other collaborations for international magazines. Follow Rosso on twitter.