Milan and Venice, Fondazione Prada through Biennale di Venezia
From private to public and viceversa. Two stories put in comparison to talk about a possible contemporary revolution.
​by Daniele Belleri
In the last two decades, the relationship between contemporary art and public space has been following a recurring script. That is, the search for a replica of the renowned 'Bilbao effect'. After Frank O. Gehry's Guggenheim led a successful case of urban revitalization in the Basque city, museums with extravagant architectures have been commissioned virtually in any part of the globe. That is how Rome, too, got his 2010 'icon': the MAXXI.
The new Milanese site of the Fondazione Prada, realized by Rem Koolhaas' studio OMA, could hardly be more different. It is an actual combo of old and new buildings which, as described by Koolhaas, act as "fragments destined to never leave a definite and steady impression". In fact, the museum complex of Largo Isarco presents itself as an anti-icon. During the inauguration ceremony, the gap from the Bilbao Model was clearly remarked when the architect specified: "We absolutely do not want to create any gentrification here - this was crucial for all of us".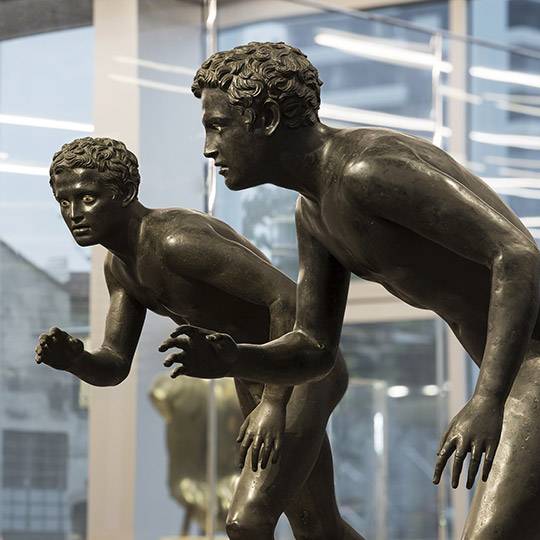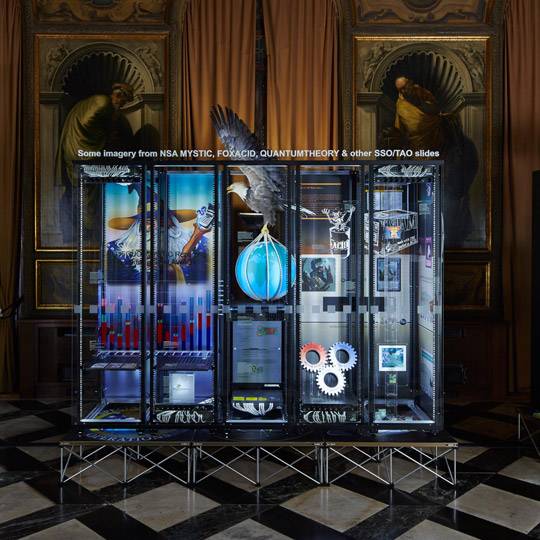 ​
In a sense, it is almost as if Largo Isarco wanted to readjust the relationship between contemporary art and the city by consecrating Milan while at the same time standing opposite the idea of starting a process of change on the local territory. An interesting demarche if we consider how the Fondazione opened its doors in parallel to All the World's Futures, a Venice Biennale guided by Nigerian curator Okwui Enwezor which deeply reclaim art's function as a critical agent of reality.
And so, while in the Venetian Lagoon you find the Belgian Pavillion showcasing a very articulate mea culpa on war crimes of the Colonial era in Congo, or the series of drawings "De quoi rêvent les martyrs?" by Tunisian artist Nidhal Chamekh, or yet again the disturbing installation by Propeller Group entitled "The AK-47 vs. The M16" demonstrating the troublesome effects of fire arms, in Largo Isarco youobserve the serene grandiosity of Serial Classic, an exhibit curated by Salvatore Settis investigating how – by means of copies, replicas, imitations – Ancient Greek sculptures have been perpetuated till present times.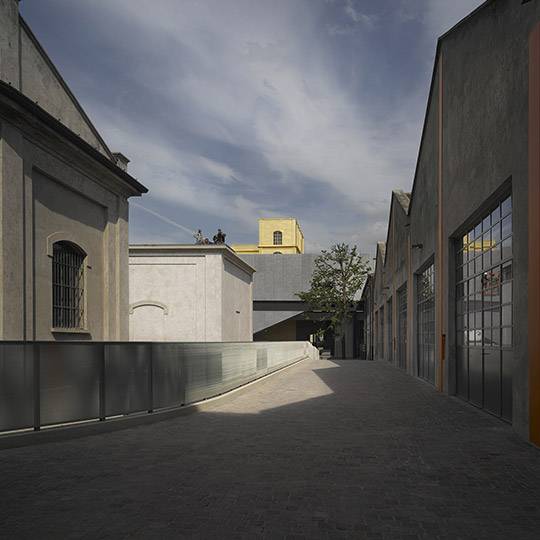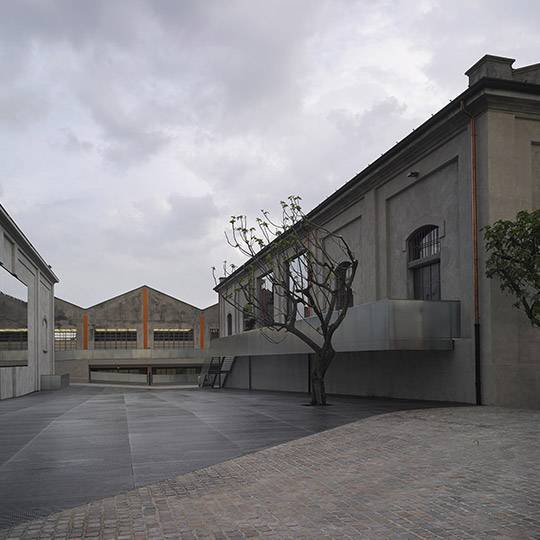 ​
In the same way, where New Zealand's Simon Denny or Ireland's Sean Lynch address topics as the NSA's digital espionage or the transnational fluxes of financial capitas, on the North corner of the Fondazione Prada you haveIn Part, an exhibition documenting the way ancient art – primarily experienced through the fragments which dot so much of Rome's metropolitan landscape–fascinated contemporary artists including David Hockney, Francesco Vezzoli, John Baldessarri, Francis Piacabia and Maurizio Cattelan.
Do the subjects of these exhibitions, reinforced by Koolhaas architecture's characteristic bent, reflect a wish to reject any possible responsibility towards the polis? In reality, one of Prada's main ambitions is to set an example of which themes and what tone an Italian institution should use in order to gain recognition within a fully globalised artistic arena. In that sense, the purpose of the Fondazione remains fully and strongly public.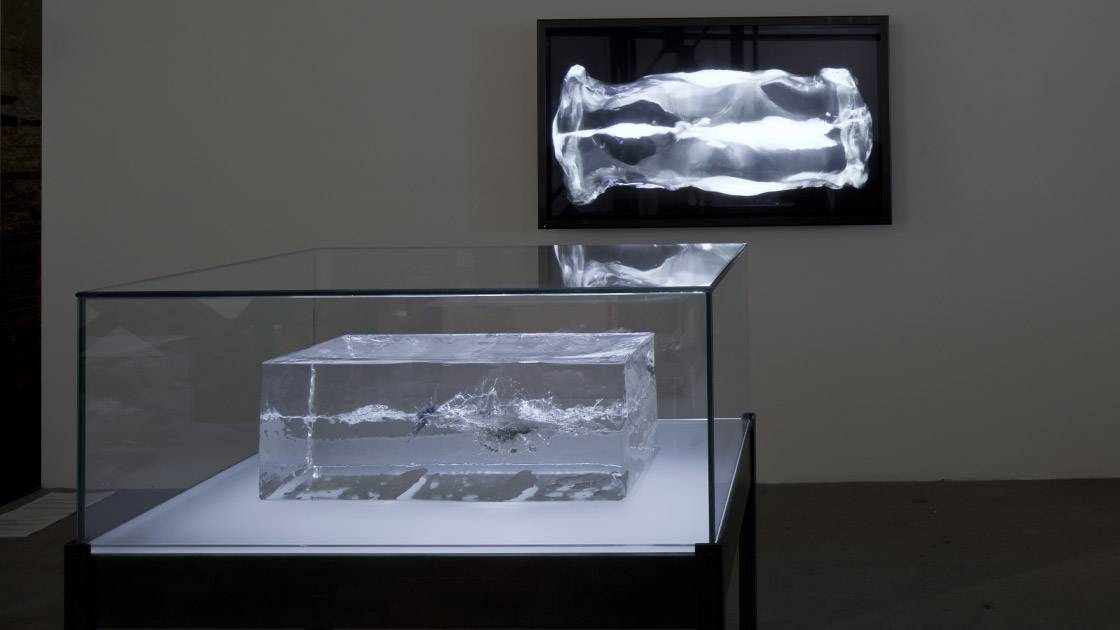 ​
About the author ​​Daniele Be​​lleri is a journalist interested in design and geopolitics. A former researcher at Moscow's Strelka Institute, he is a partner of Granger Press creative agency. His reports have appeared on more than thirty media in five countries, including Afisha, Corriere della Sera, Domus, IL Magazine, Reuters, Volume, Wired Italia.