Inspired Storytelling: Anouska Tamony Studio
Playful moments, convivial gatherings and personal anecdotes are the core elements that Anouska Tamony keeps in mind while designing her spaces. Thanks to a deep knowledge of craftsmanship and architecture, she creates unique interiors with an ever-curious approach and a bit of romance.
​​Anou​ska Tamony established her London-based studio in 2015, with the inspiration to create deeply intimate homes that tell a personal story. Her spaces act as an expressive backdrop to daily life, playful moments and gatherings with friends and family, turning into fond memories. A keen understanding of design history and a love of art underpin her work, resulting in a studied approach that is primarily led by a client's individual style, and bolstered by a deep passion for architecture and exquisite craftsmanship and a passion. The resulting spaces are layered and interesting, imbued with a little romance.
Inquisitive by nature and inspired by the world around her, Anouska's eye for detail and innate curiosity help her source precious pieces for her clients from all over the world. When not designing in her studio in South London, Anouska can be found trying to improve her form on the tennis court or yoga mat, to balance out her love for delicious food and wines.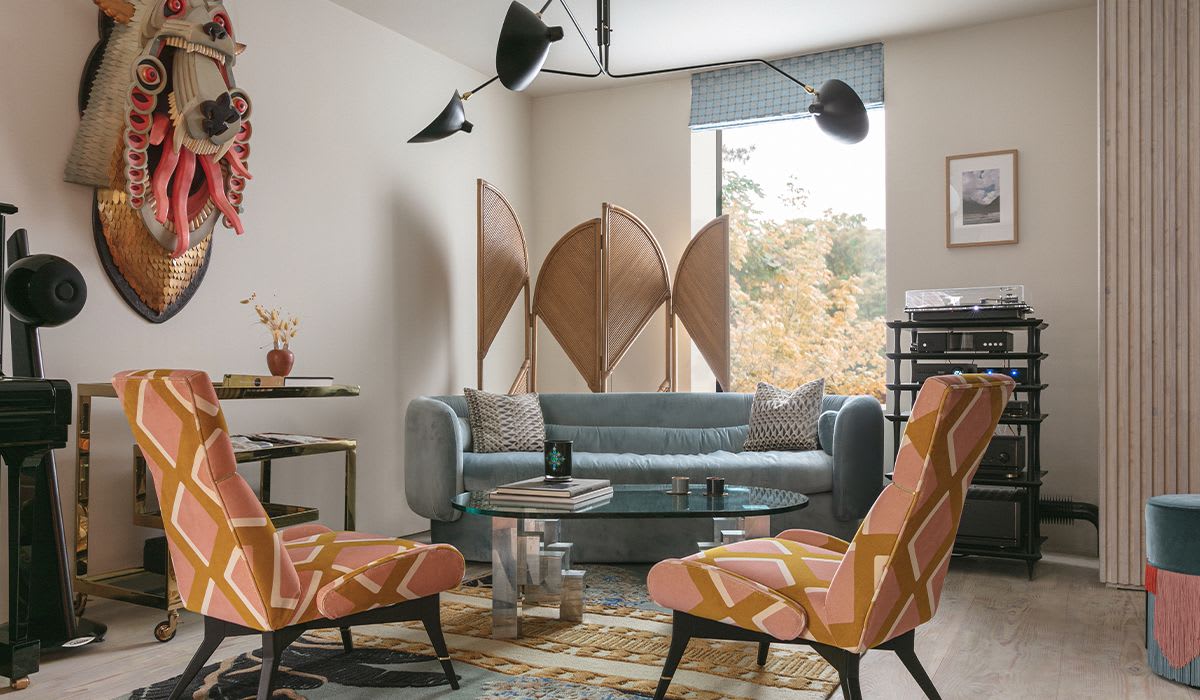 How did you first become involved in the world of design? Tell us your story.
There is quite a lot of creative blood on both sides of my family but before I changed career path in my 20s, my closest experience of designing was in a local school competition as a child of about 9 or 10.
Myself and couple of friends were sent by our school to take part in a competition to design a new bandstand for an iconic local landmark and modernist masterpiece by Erich Mendelsohn and Serge Chermayeff called the De La Warr Pavilion.
We created a pretty funny-looking thing with a scalloped pelmet and giant octopus on top. The other entries were equally whimsical (as you might expect), and I think the organizers realized inviting primary school children to design the new bandstand was a lovely idea but an aesthetically risky one! So they they called in leading architect Niall McLaughlin to 'finesse' the ideas of the schoolchildren. The final design, a simple and striking structure known as the Sea Shell, was recently destroyed by storm Eunice.
How would you describe your personal style and what's the personal signature that makes your projects unique?
As my ethos is very much founded on helping clients find and articulate their own personal design language, I sometimes find this question difficult. To me, each home is an intimate portrait of the family, couple or individual who lives there, but there are enduring elements that influence my work. The theme of East-meets-West runs through many of the projects in my portfolio, along with a cultural curiosity, warmth and femininity that subtly show my trace in each home.
​Where do you draw inspiration for your projects?
First and foremost, my clients. My starting aim is to understand their style and preferences before delving deeper to find a personal detail or inspiration that can be woven into the designs, to create spaces that are meaningful as well as beautiful.
This quest can send me in interesting directions, such as looking at the historic color palettes and fabrics of a particular country of significance or researching the history of their house and its original architect.
Inspirations are sometimes more abstract too. I'm intrigued by symbolism and like to play with ideas so finding a way to convey feelings or thoughts in material form is fun for me.
What's the decorative piece you enjoy selecting for your clients and why?
It's hard to pick a favorite but if pushed I'd probably plump for light fixtures. The light cast can of course transform the ambience of a room, but light fixtures also provide ample opportunity to add detail and flair to walls, ceilings, surfaces and furniture. There are so many imaginative and interesting creations to choose from, from poetic fan lights, to sculptural scones, to grand lanterns, and more. It's an oasis of inspiration!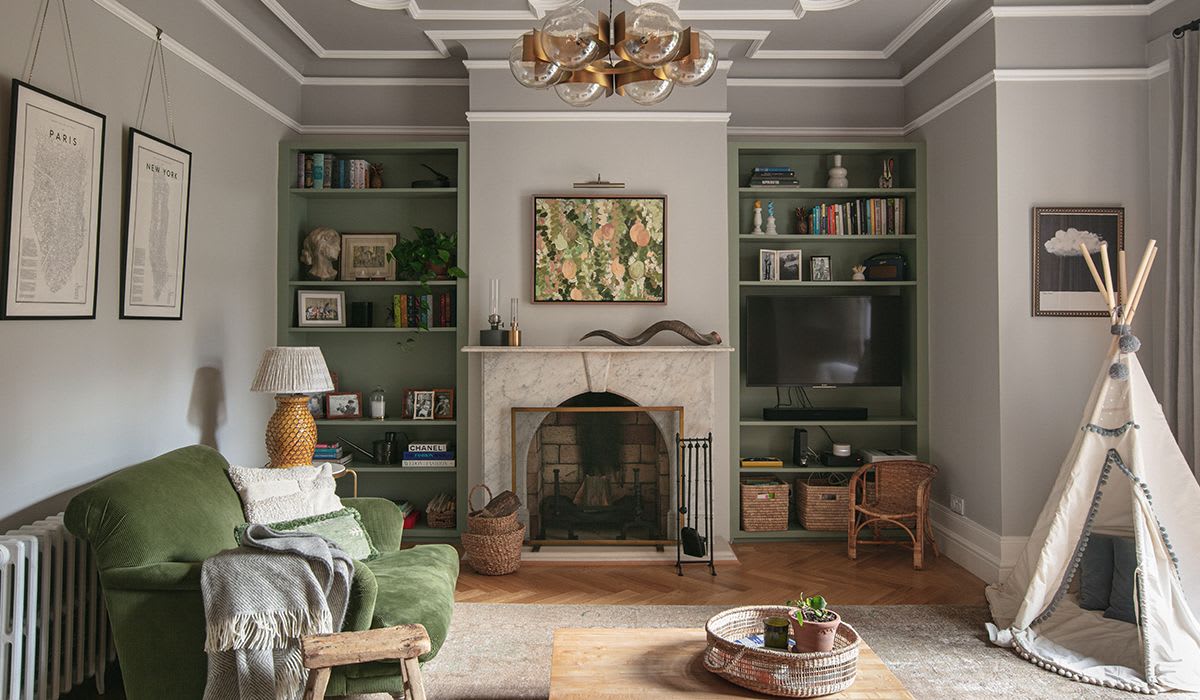 ​What would be your dream project to work on?
At some point, I'd love to design a boutique hotel in a historic building. Storytelling and experiential novelty often play a role in contemporary hotel design and a delicate touch is needed to evoke transportive romance without the result feeling contrived or overly themed. I think it would be a fun challenge to strike that balance artfully and reimagine a new setting in an old building!
What epoque inspires you the most in terms of aesthetics?
Early twentieth-century design, specifically the Art Deco movement, is my enduring era of inspiration. My draw to the period is instinctive but if I were to analyze it, I'd say it's a combination of factors. Objectively, there's the balance of curved and angular lines that creates a visual harmony I appreciate. Subjectively, there's the childhood nostalgia of eating teacakes with my grandad at the De La Warr Pavilion. Although I joked a little about the school competition earlier in the interview I think the building really was the first piece of architecture to make an impression on me and inform my taste, albeit somewhat unconsciously.