Blainey North: Haute Couture in Design
Discover the stylish and innovative savoir-fair of Blainey North. The Australian designer is distinguished for her wide cultural background and interests, ranging from fashion and visual art to cinema, which continuously inspire her projects. Blainey's style stands out for clean-cut lines and elegant details conferring a luxurious and contemporary twist to interiors.
​Blainey North is renowned for her modern, visionary approach, which is matched by a profound knowledge of design, craft and interior architecture. Her eponymous Interior and Architecture studio, ​Blainey North & Associates has, over the twenty years of its operation, forged a distinctive place in the Australian and international design establishment. The studio has worked across a swathe of different projects from prestigious residences for A-list celebrities and captains of industry, to mega yachts, restaurants, and the world's tallest residential tower in New York.
North's signature style matches luxury with rigor, marrying grand architectural gestures with precise attention to detail, delving deep into the history of each project.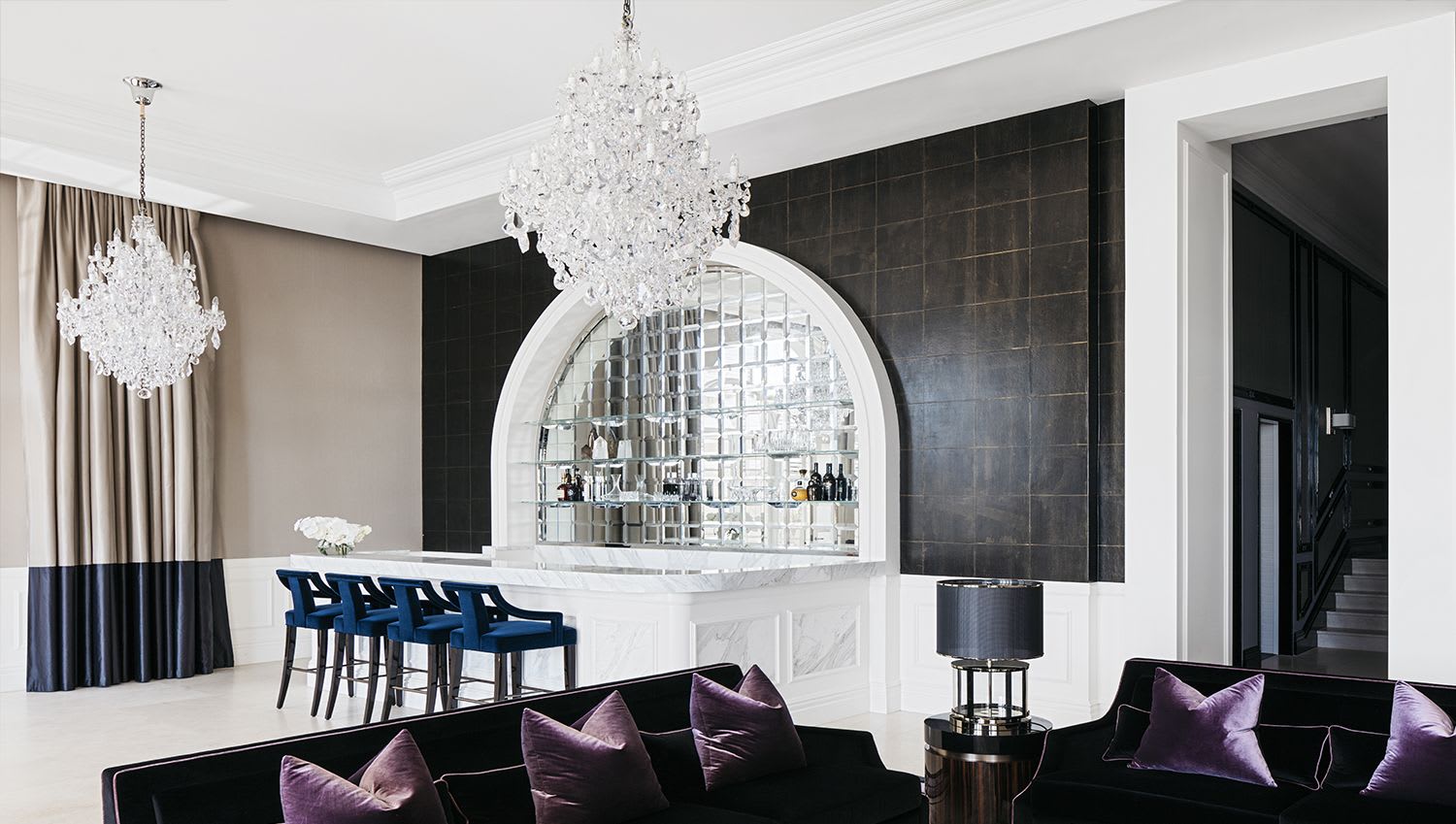 ​How did you first become involved in the world of design? Tell us your story.
I always thought I would become an environmental lawyer, then at the age of 16 my art teacher asked me if I had considered Architecture. While the rest of the class had been painting their friends, I had been painting bridges and stairs! It was like a bolt of lightning hit me and I knew that was my destiny. Since launching my company 20 years ago and forging relationships with prominent Hotelier and discerning clients, the business has grown into a global design firm with a presence in Sydney, London & New York.
​How would you describe your personal style and what's the personal signature that makes your projects unique?
Every project is a new story for me. When we are exploring the brief with our client, we spend a vast amount of time researching for inspiration that fits the unique narrative we have created for each project. With my work there is a distinct quality of perfect symmetry, timelessness and indulgence that is outside any trend. The unique character is rooted in history and the fundamentals of architecture merged with client specific details that make it truly special.
Are there any specific trends that you're currently blending in your practice?
Currently we are working with a new range of materiality through the use of modern technology such as 3D Printing and resin. By seeking out and embracing this futuristic technology, we have more creative freedom than ever before to realise new forms.
​Where do you draw inspiration for your projects?
My deep interest in fashion, architectural history, visual arts and film has afforded me a large mental library that I draw upon. For example, we designed an award show in New York which was inspired by the both the architecture of an old railway station along with a Gucci collection where the patterns looked like intersecting train tracks. The set became the world's most glamorous train station!
I do love the constant creation of the fashion industry, the pressure of multiple collections each year drives the industry to present some brilliant new ideas which can be then furthered. As a design studio, we too are driven to be at the forefront of design innovation and craftmanship, thus each of our projects are highly conceptualised with unique references to art, fashion, culture and of course, the client's lifestyle. This proves to be a point of difference at Blainey North which our clients appreciate.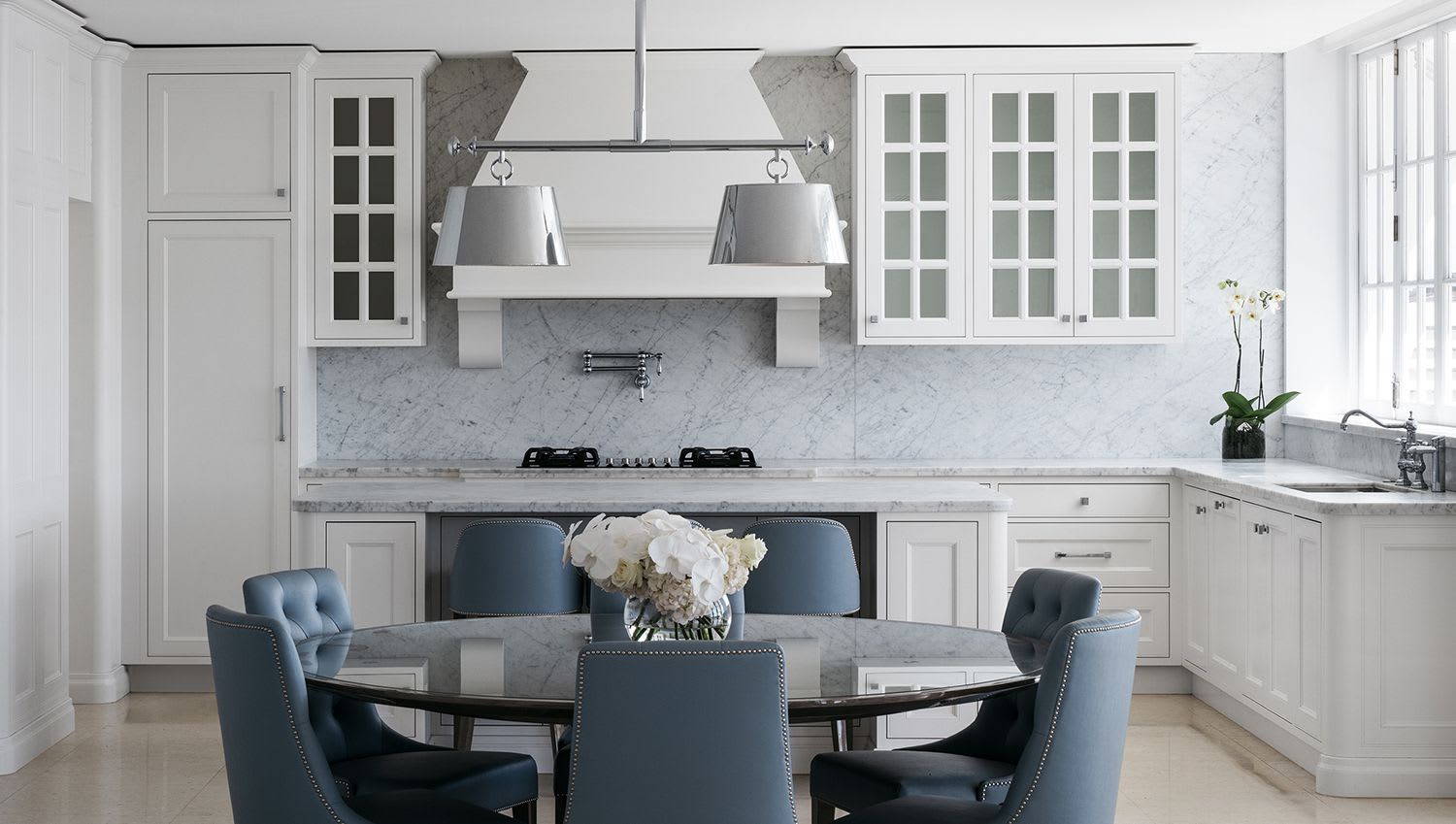 What's the decorative piece you enjoy selecting for your client and why?
One of the most important elements of a residential project is the coffee table, it is the unsung hero of an interior and the anchor of a living area. It surprises me that in many interiors, it is not a more glorious feature which dominates and demands the praise it deserves.
In a hyper-digital world, do you often turn to social media for inspiration? If yes, which is the social media platform you use and why?
I love Instagram for its image based quality and I find relate best to written image. I also love Tumblr for the curated and more editorial style.
​What is your favorite project you have worked on and why?
The projects I am currently working on are always my favourite, as they are the blood, sweat and tears of my being and I am obsessively involved in each and every one. They are the first thing I think about when I wake up and last thing as I go to sleep.
​What would be your dream project to work on?
An immensely large and important private residence from an historical period such as a grand palace or monument. I am deeply fascinated by the past and restoration so investigating the design of that period and reinterpreting it would be my dream.
The great Italian architect Scarpa has been a major influence on my life and career. I feel in particular his use of materials was unexpected and original and fusing it from exterior to interior is something I have admired and re-interpretated in my work.
​What do you think is going to be the next big trend in interior design?
A return to maximalism, decoration and colour. Decorative and flamboyant glamour is making a big come-back. Aspects of haute couture such chinoiserie, embroidery and embellishments are reinterpreted to not only grace the runway but also our homes. An attention to detail is outshining contemporary minimalism with layered interior architecture and design being a big focus within luxury interior design.
​What epoque inspires you most in terms of aesthetic?
I find myself further and further back in time. I am a great lover of Palladio Architecture, the beautiful formality of the urban palaces he created were sublime in their perfect proportion and planning.