Hinojosa Studio: Impeccable Taste and Meticulous Attention to Detail
Meet Sabrina Maclean of Miami-based design firm Hino Studio. Focused on masterful proportions, luxurious materials and precise detailing, Hino Studio's projects are driven by impeccable taste, enriching interiors with custom millwork, curated artworks and personalized touches.
​With over a decade of experience in the interior design world, ​Sabrina Maclean has dedicated her career to creating harmonious spaces for every kind of client. Initiated into the industry by her mother, Carola, she now heads their namesake interior design firm, ​Hino Studio.
Sabrina is known for her mindful approach to her work, gravitating towards elements of wellness and sustainability to create serene spaces. She combines her extensive knowledge of interior architecture with a keen eye for design to create uniquely holistic experiences for her clients.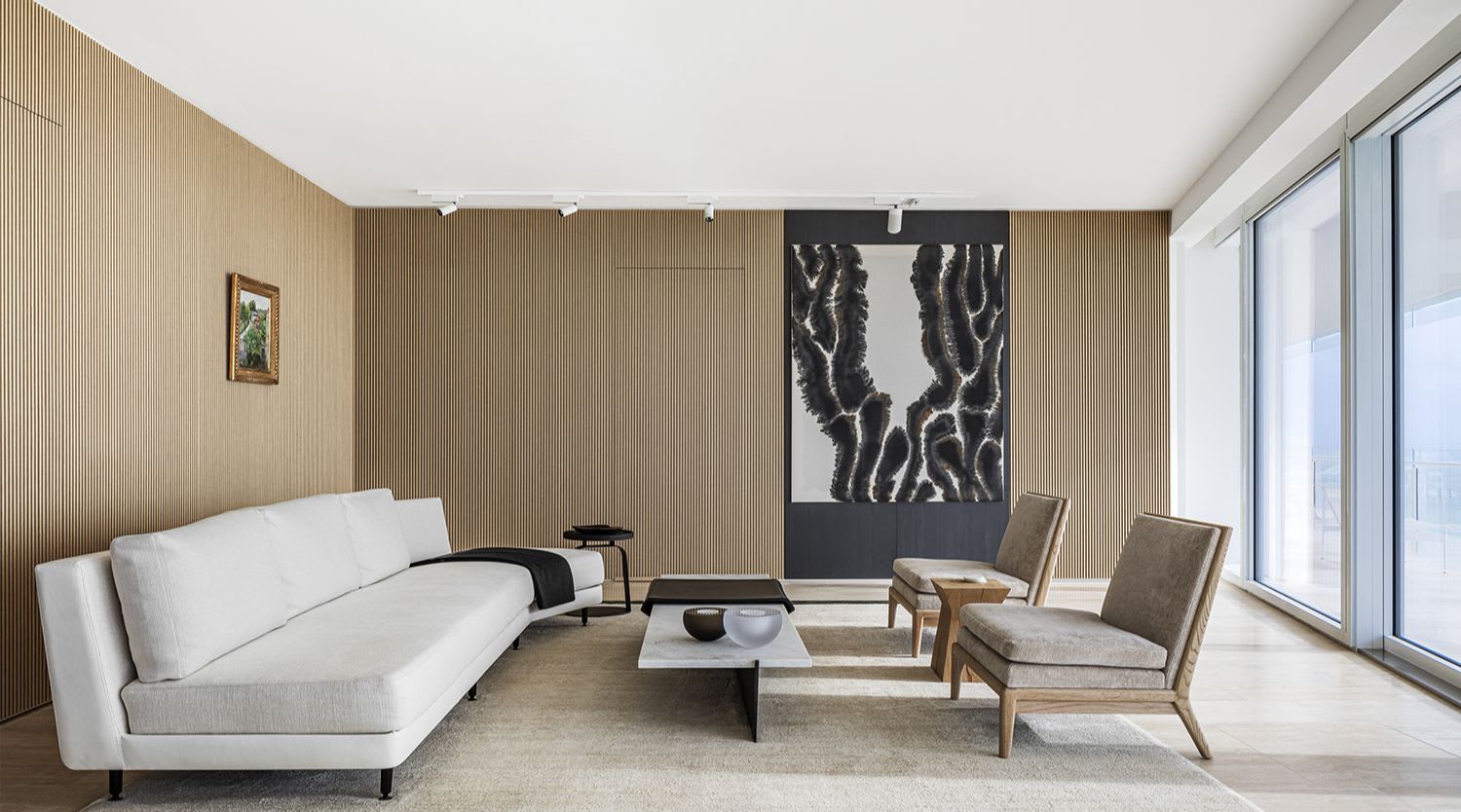 ​How did you first become involved in the world of design?
My mother was the one who introduced me to the design world. She started Hinojosa Design 30 years ago, so I grew up constantly surrounded by design and art. Now I have stepped in to head the studio, and I enjoy bringing fresh ideas to the table while honoring the time–tested work my mother did.
​How would you describe your personal style and what's the personal signature that makes your project unique?
I would describe my personal style as clean and modern with a twist. We are known for our custom millwork and attention to detail when it comes to materials. I am also enjoying exploring how we can incorporate sustainability as much as possible into our projects to create serene, holistic spaces.
​Are there any specific trends that you're currently blending in your practice?
I think we are definitely inspired by mid-century modern at the moment, bringing warmer tones into our projects. We are also playing a bit more with touches of accent colors against easy neutrals, creating more of an artistic European feel.
​Where do you drawn inspiration for your projects?
I am constantly inspired by different mediums, such as blogs, magazines, Instagram and traveling, but sometimes nothing is better than turning to my mother's many books that she's kept over the years.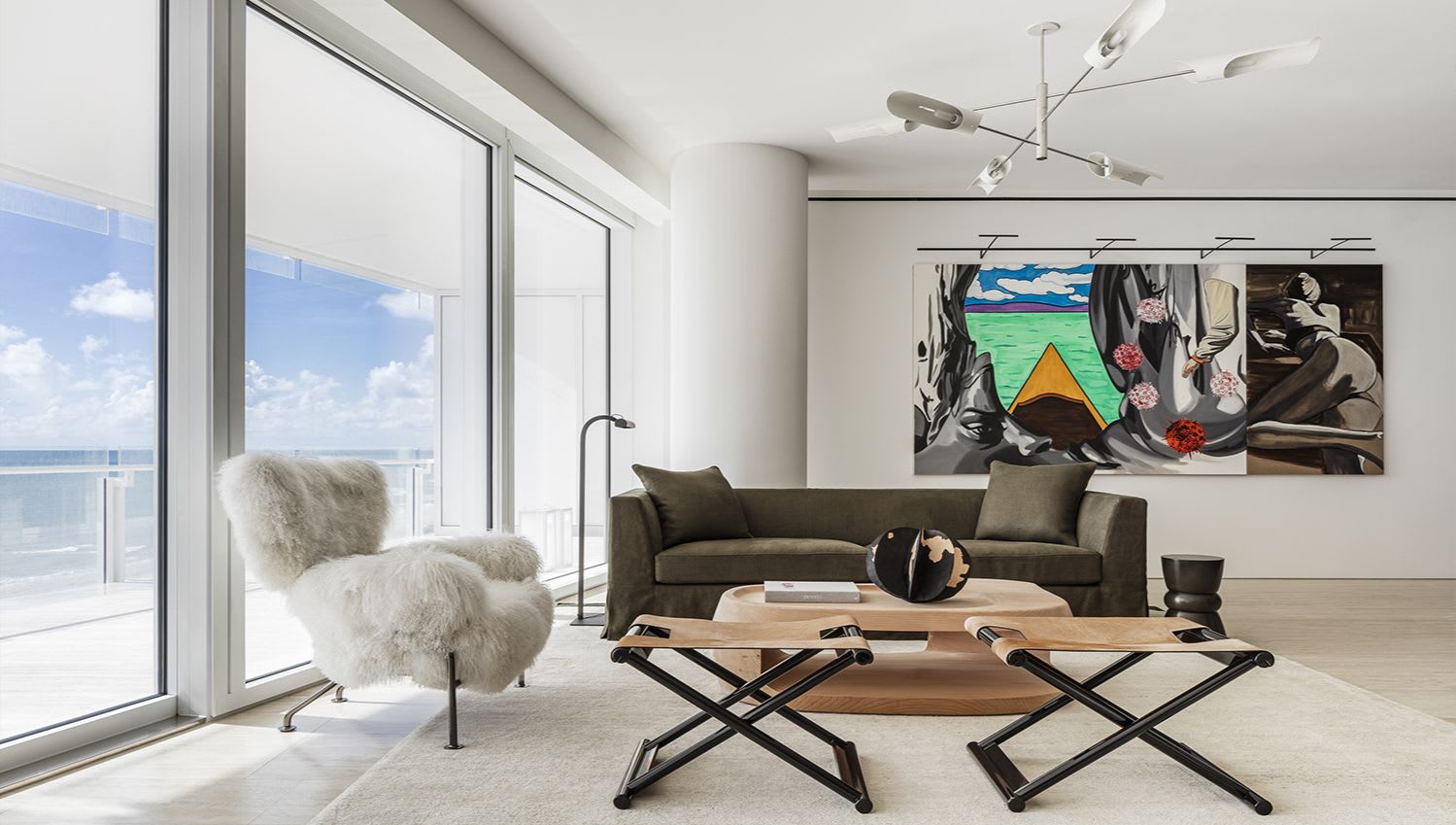 ​What's the decorative piece you enjoy selecting for your clients and why?
I love selecting a beautiful rug to tie everything in a space together. I recently started designing my own with @Art&Loom. Each one comes with a set of healing crystals.
​In a hyper-digital world, do you often turn to social media for inspiration? If yes, which is the social media platform you use and why?
I definitely use Instagram & Pinterest more than anything else. Instagram has been a great source of inspiration recently; it is incredible to have so many amazing brands from around the world at your fingertips.
​What is your favorite project you have worked on and why?
I would say my favorite project is one that we are currently working on. I cannot wait to be able to share it once it is finalized.
​What would be your dream project to work on?
My dream project would be to create the perfect sanctuary for the wellness industry. I have always loved nutrition and wellness since an early age, so I would enjoy merging my two passions.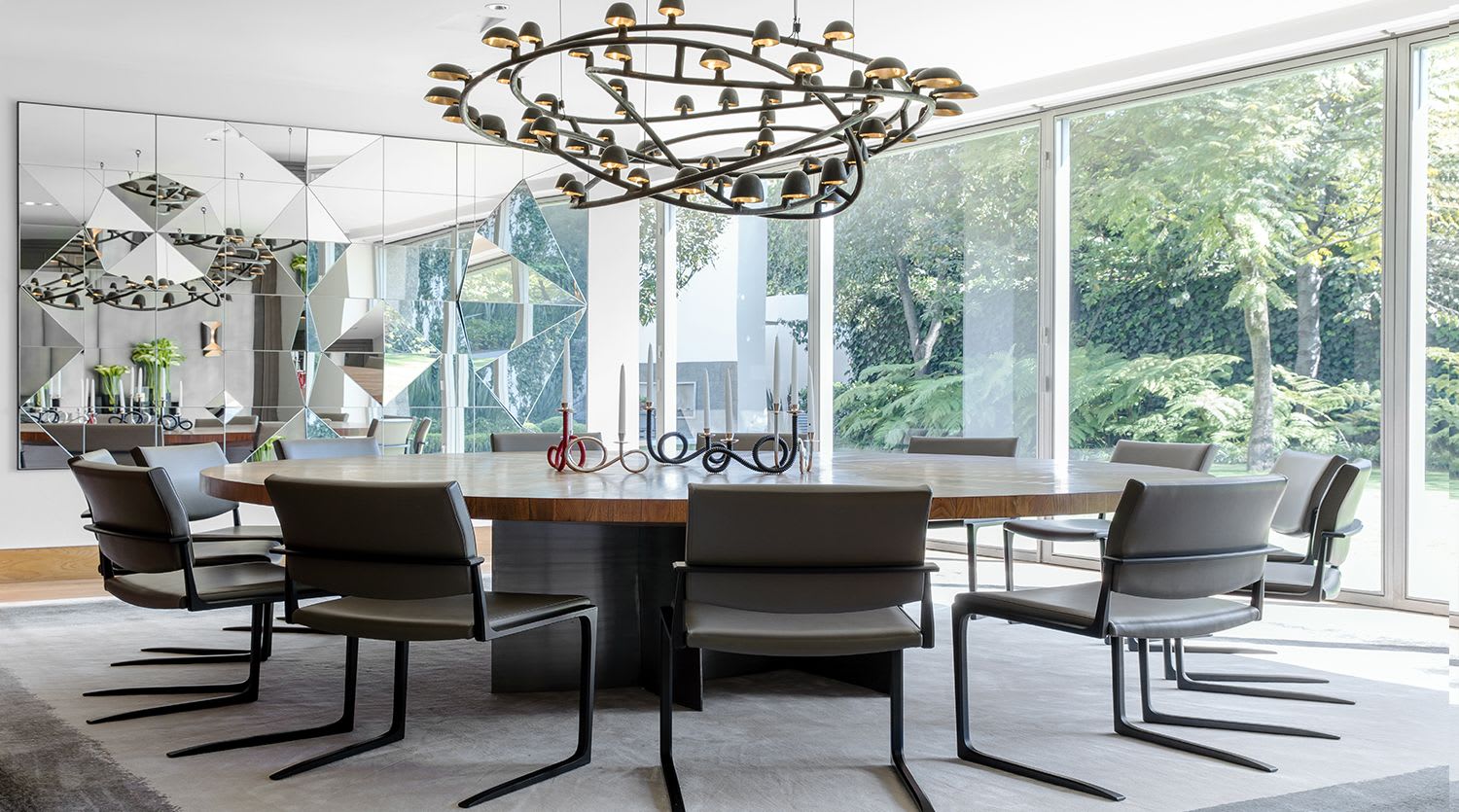 ​What do you think it's going to be the next big trend in interior design?
I think that one of the biggest trends (which has already begun) is bringing the outside in, creating spaces where our inner environment meets outside nature.
​Do you have an interior design masteer that you look up to?
There are so many. Lately, I have been especially inspired by Pierre Yovanovitch, Pierre Jeanerett, Charlotte Periand, and Joseph Dirand.
​What epoque inspires you the most in terms of aesthetic?
I would definitely say that I gravitate towards anything midcentury modern.