The Timeless Charm of Vigilius Mountain Resort
Discover the Vigilius Mountain Resort, a stunning retreat suspended in time and located at 1500 meters of altitude. Immerse yourself in this magical paradise far from the city's traffic and noises.
​​Nestled at 1500 meters of altitude on San Vigilio mountain, near the evocative town of Lana in South Tyrol, this eco-resort - awarded as World's Most Sustainable Hotel in 2016 - is the perfect solution to living as part of nature and to temporarily forgot about the city caos and traffic noises. The only way to reach the Vigilius Mountain Resort is through a cable car, the so-called "Bahndl": this is a perfect example how little this magical place has changed over the years, remaining immersed in uncontaminated nature.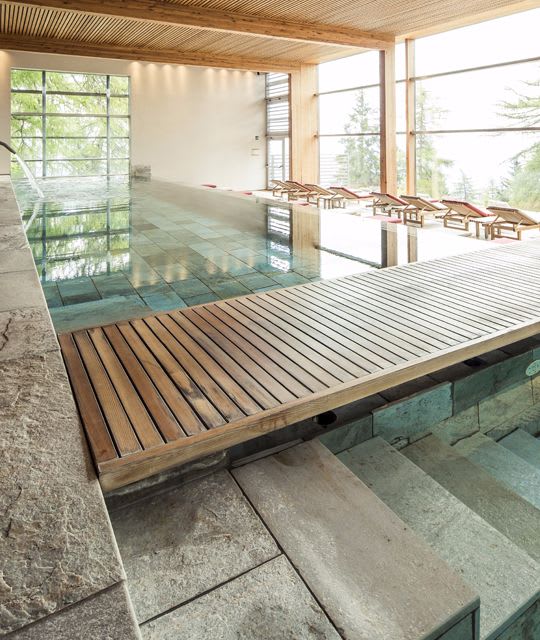 The Vigilius Mountain Resort's peculiar architecture blends in elegantly with the landscape, reflecting and enhancing the surrounding nature. Designed by renowned architect Matteo Thun, the resort embraces guests in a warm and welcoming atmosphere. ​
​Built using exclusively with renewable resources, the Hotel's main components are wood, glass, linen and clay, which are combined together to create a unique aesthetic that recall the natural paradise of San Vigilio mountain: nNearby the building, it is possible to visit evocative and magical sceneries of South Tyrol, such as the black lake or the ancient San Vigilius Church, known by locals as 'the Church of good weather'.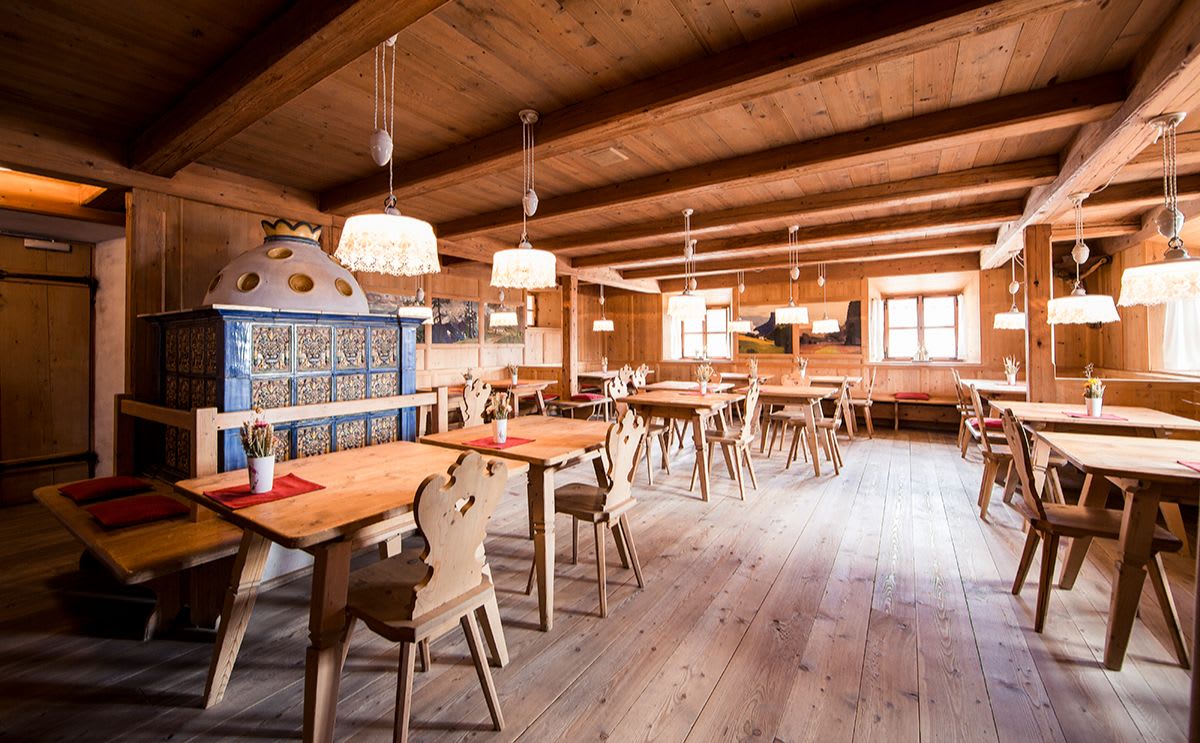 The restaurant's interiors are defined by clean lines and by the of natural materials: the warm colours and elements set a cosy yet elegant atmosphere. The panoramic view spreads to the Dolomites' peaks, the woods and the distant valley. Guests can enjoy it while consuming top cusine created with natural and fresh ingredients. A traditional break is also offered by Tube ida, the peculiar indoor tavern, furnished with a 100-year-old tiled stove that brings a quaint, nostalgic feel to the visitors.

Vigilius Mountain Resort also has pools and wellness areas, characterized by the sparkling mineral spring water bubbling directly from the mountain. Swimming in such treasured water while admiring the landscape outside the panoramic glass, is a needed experience to truly appreciate all the serenity and quiet that the Hotel provides to its guests.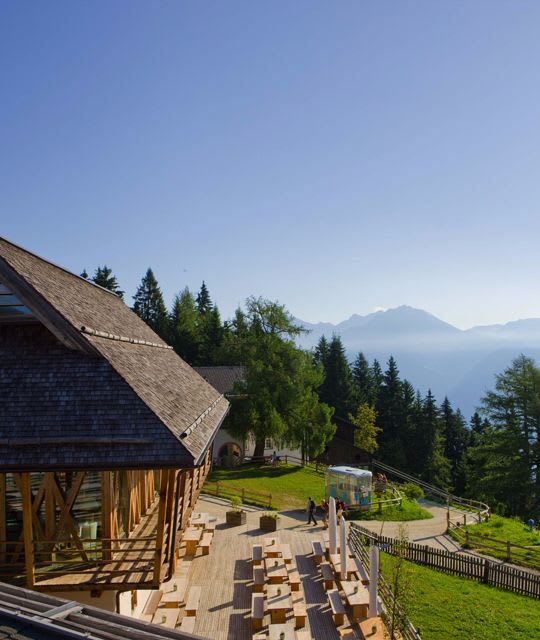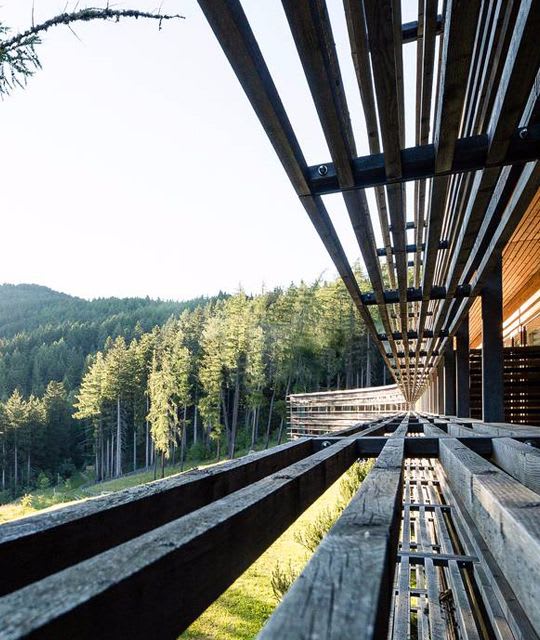 Vigilius Mountain Resort
​​Monte San Vigilio, Lana, Alto Adige, Italy
Tel. +39 0473 556 600
www.vigilius.it/en