Giulio Cappellini: Avant-Garde Ideas for Contemporary Living
Meet Italian Art Director Giulio Cappellini and discover the newest edition of the iconic S-Chair, exclusively for Artemest. The visionary architect is known for his curiosity, boldness and an eye for discovering new talents through his much celebrated designer collaborations.
A visionary ahead of his time, ​Giulio Capp​ellini is forging a path forward in the global design scene with his bold choices and creativity. Founded in 1946 as a small artisan workshop, ​Cappellini has evolved into an international brand crafting high-quality furniture that let the imagination soar. As Art Director, Giulio Cappellini constantly pushes boundaries by leading the brand's commitment to sustainability through the Greenguard program and partnering with young designers on exceptional collaborations.
The story began in 1991 when Cappellini decided to collaborate with Tom Dixon on the iconic ​S-Chair, a piece that is now a frequent fixture in the permanent collections of world-renowned museums.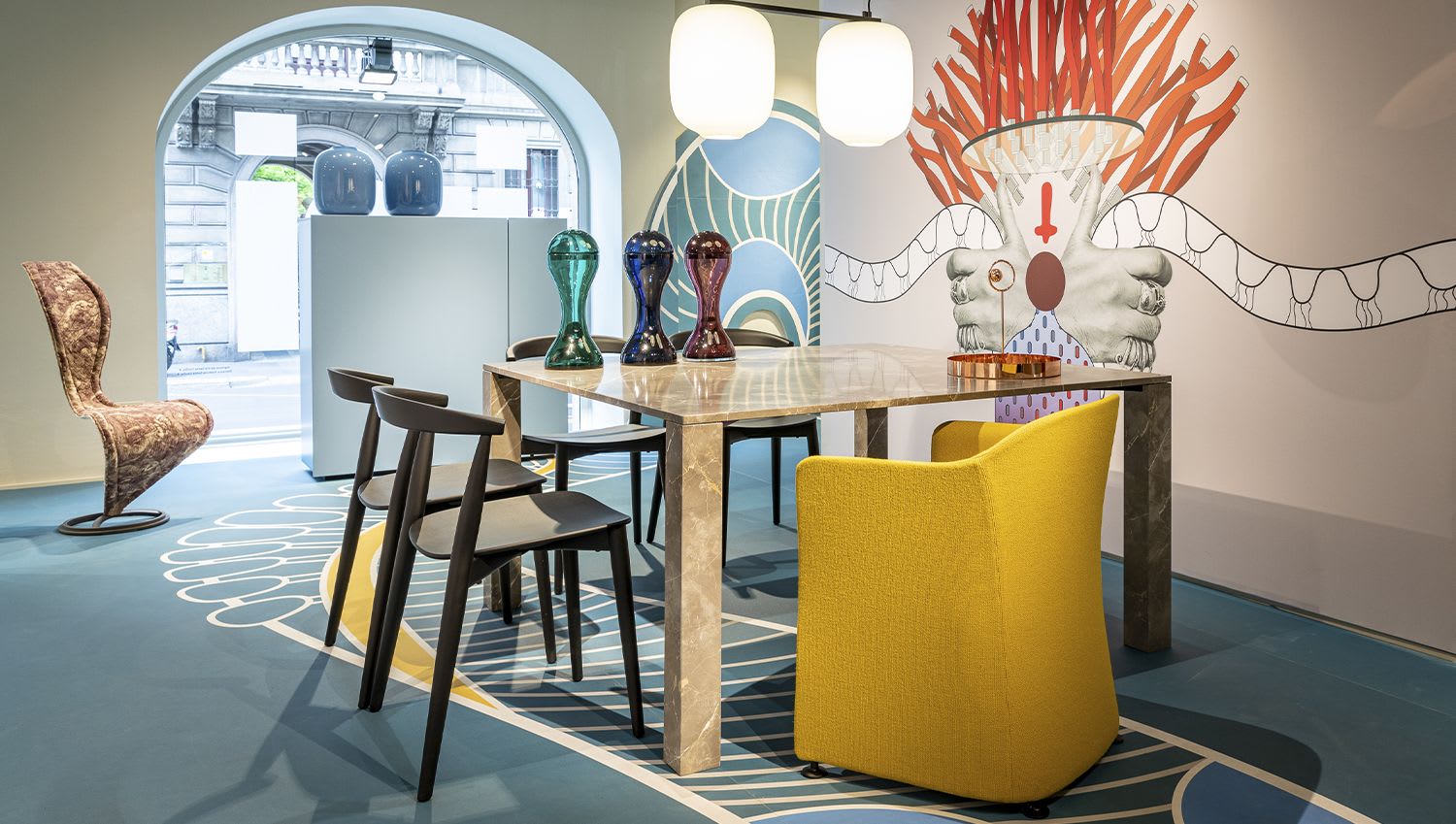 Artemest Exclusive: ​S-Chair Anniversary by Pietro Fadda​
The project has continued through the years with many iterations, and for its 30th anniversary has been reinterpreted by young Italian talent Pietro Fadda, who created a limited edition of ​one piece available exclusively on Artemest. For this unique design, the young fashion designer modeled the ​S-Chair Anniversary on a juxtaposition of fabrics, playing with contrasts by layering an original 18th-century Baroque canvas with an ethnic pattern textile.
​Discover more about the collaboration with Pietro Fadda in our interview with Giulio Cappellini, who tells us all about the inspiration behind the S-Chair, his appreciation for Italian craftsmanship and his thoughts on what makes an object "iconic".
Design must not create "charming" objects but rather extraordinary products.
The S-Chair is one of your most acclaimed pieces, a Cappellini design masterpiece. Tell us about your relationship with Tom Dixon and how this iconic piece came about.
Tom Dixon was introduced to me by a dear friend of mine who unfortunately passed away, Franca Sozzani. During a trip to London, I visited Tom in his studio where he created his prototypes. I was immediately struck by his personality and the singularity of his designs, particularly the S-Chair. We collaborated to make his design suitable for industrial production, with Tom coming to Italy to work with prototypers and artisans - I believe it was an extremely important experience for him. That's how our collaboration, and friendship, came to be.
After a long series of collaborations with young designers abroad, revealing a sensibility to talent in all its forms, what does it mean for you to collaborate with Pietro Fadda for the new edition of the S-Chair Anniversary? Do you feel it's necessary to reconnect with "Made in Italy" in this period of uncertainty?
You can find talented young people all over the world. There are no geographical boundaries when it comes to creativity and professionalism. Today there is a new generation of very original Italian creative talents who have been able to break free from the historical weight of the great masters without neglecting their lessons. Pietro Fadda is one of them.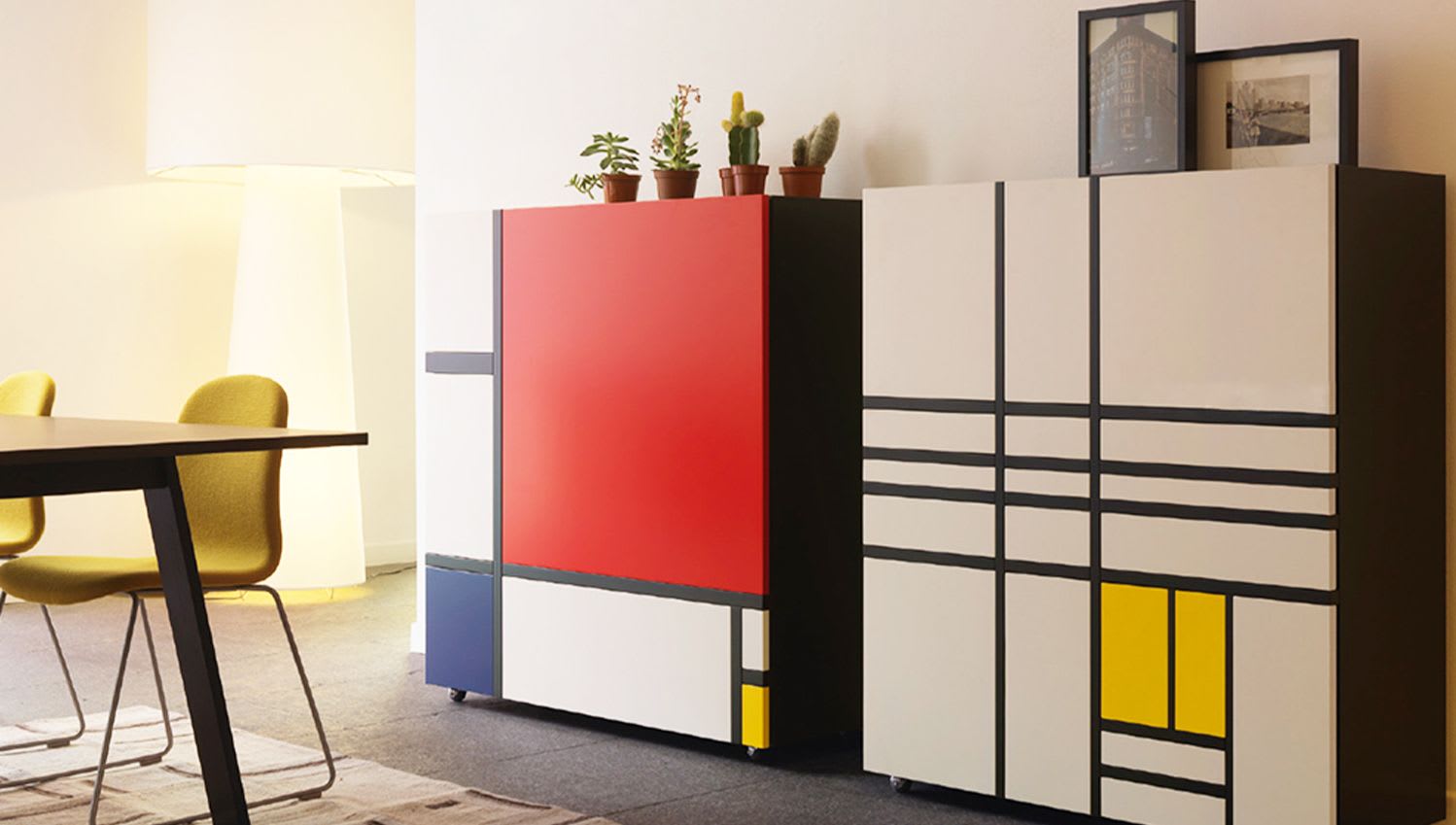 Today, just like 30 years ago, Giulio Cappellini continues to discover new talents. Jasper Morrison, Marc Newson, Nendo, the Bouroullec Brothers, and Marcel Wanders: these are just a few of the names launched by your genius and intuition. What made you bet on these designers?
I have the opportunity to meet many young designers from various parts of the world. All I need to see is a sketch, a prototype, or just talk to someone to understand if they can be a good resource for Cappellini. The choice is made from the heart, on impulse, without following rigid commercial schemes - the enemies of creativity and innovation. I always look for professionalism and mainly passion in designers. For me, it is also essential to create the right vibe, without which it is not possible to make a good product.
​Over the years, Cappellini has contributed to making Italian design recognizable worldwide. What role will Italian design play in a time so complex and full of contradictions?
Italian design has become relevant all over the world thanks to the will of a small group of entrepreneurs to bet on designers - at first only Italian, now also international - and take risks. These days design - the real deal - is often replaced by lifestyle. Instead, design must not create "charming" objects but rather extraordinary products, as it was back in the 1950s at the beginning of this incredible phenomenon. Only by following these principles, with attention to quality and determination, will we be able to defend our standing in the world.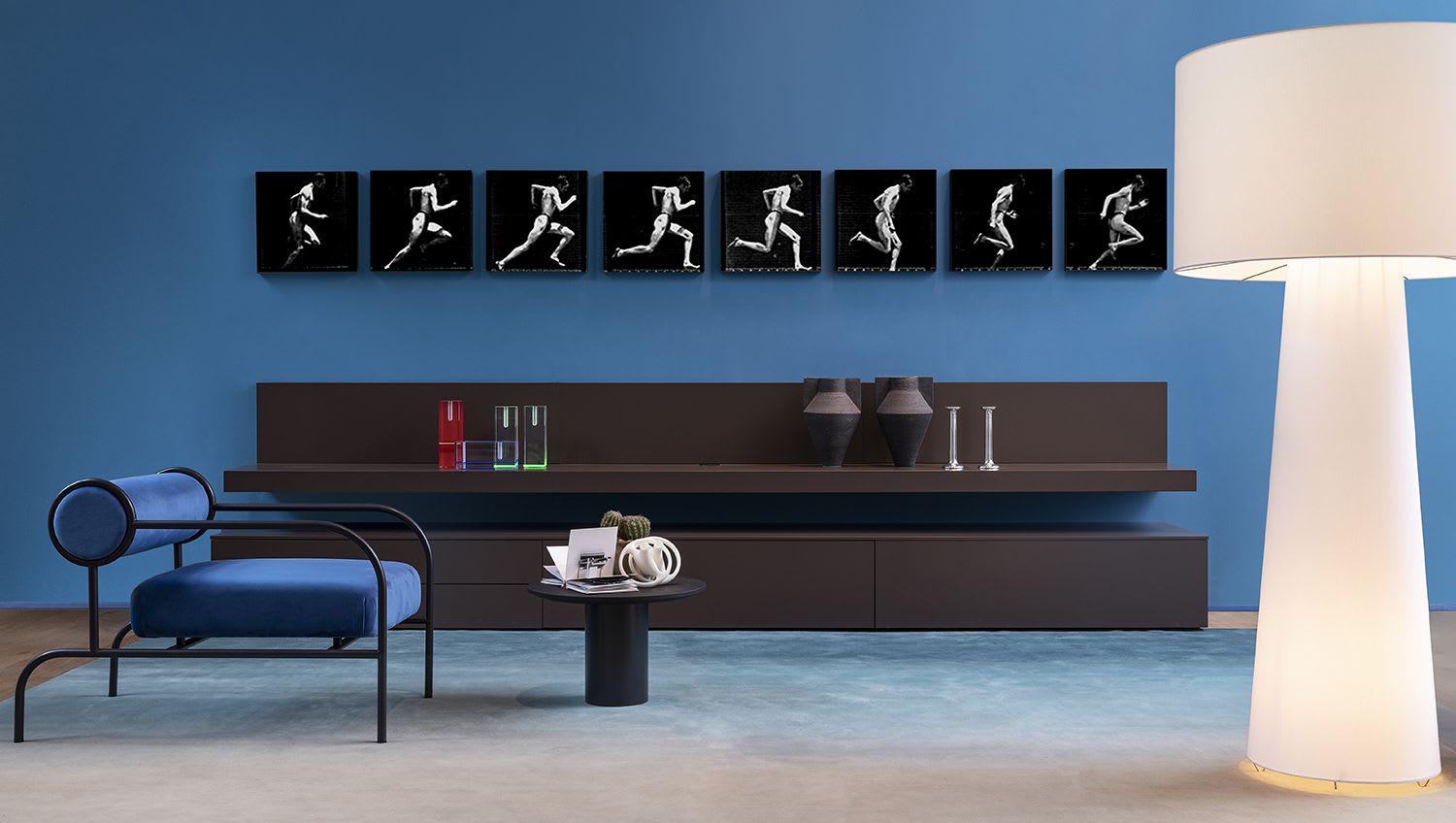 Which of your designs are you most attached to and why? Tell us the story behind it.
It is difficult for a father to say which one of his children is the best ... The pieces I am most attached to are not only those that stand out for their functional or aesthetic qualities but those that remind me of the beginning of enduring collaborations and friendships. And so I think of Dixon's S-Chair, Morrison's Thinking Man's Chair, Newson's Orgone, or Wanders' Knotted, pieces that have become part of my memory and I hope also the public's.
I​n your opinion, what qualities make an object "iconic"?
An object is iconic when it does not follow transient fashion trends, but, rather, belongs to both today and tomorrow. An object that is beautiful and functional at the same time, that integrates into different architectural contexts, that can be acknowledged in different parts of the world. An iconic object must make people smile and dream, it must become "familiar".