Six Lifestyle Pieces for a Weekend Getaway
Reinvigorate your plans for the weekend with six travel pieces handpicked by our editors: from a portable DJ station to the chicest luggage, leave all worries behind and enjoy a special getaway with Artemest's suggestions.
#1 - THE MIXOLOGY STATION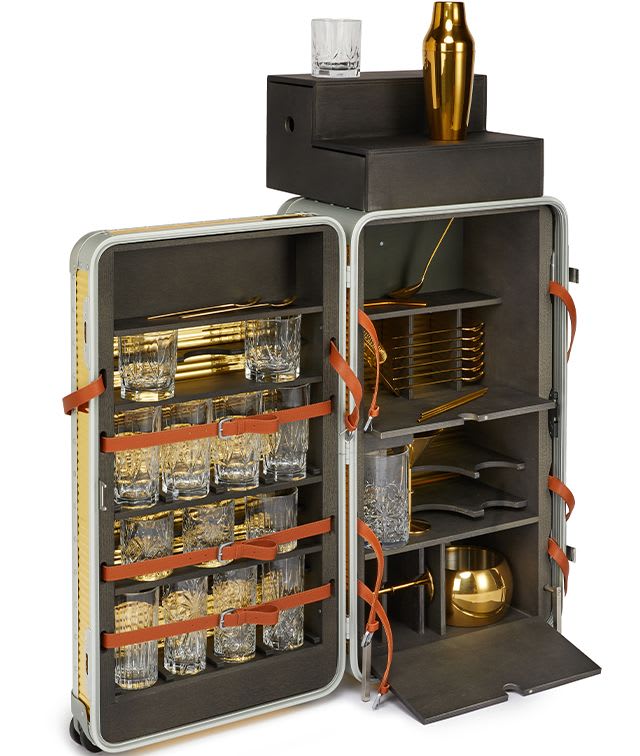 Mixology Station
On one side, The ​Mixology Station features glasses by RCR, a leading eco-friendly Italian tableware manufacturer, neatly stored on wooden shelves and individually fastened with a cognac-brown leather strap. The other side contains a measuring cup, an ice spoon, a cocktail strainer, a set of straws, bar spoons, a French shaker and an ice bucket, all signed by Sambonet.
Founded in 1946, ​Fabbrica Pelletterie Milano (FPM) has revolutionized men's and women's travel accessories. Merging the talent of five designers -Marc Sadler, Stefano Giovannoni, Marcel Wanders, Jean-Marie Massaud, and Nendo -in one avant-garde concept, FPM's leather goods and travel accessories are an expression of the harmony between safety and practicality.
​
#2 - THE COLLECTOR'S LEATHER BIKE
​
Women's Leather-covered Bicycle
​More than a method of transportation, this women's bicycle is a collector's item. Covered in hand-sewn leather, it will make a striking impression no matter where you go. It can withstand all weather conditions due to its water-resistant, natural wax coating and acquires a unique patina over time. A matching, hand-woven basket is included.
Internationally renowned for artisan excellence Made In Italy, Bottega Conticelli was founded in 2007 in the heart of Umbria. Its founder, artist and designer Stefano Conticelli, is the eclectic and creative spirit of the brand. His work, objects and handmade designer accessories are characterized by quality materials, innovative techniques and unique and unmistakable style.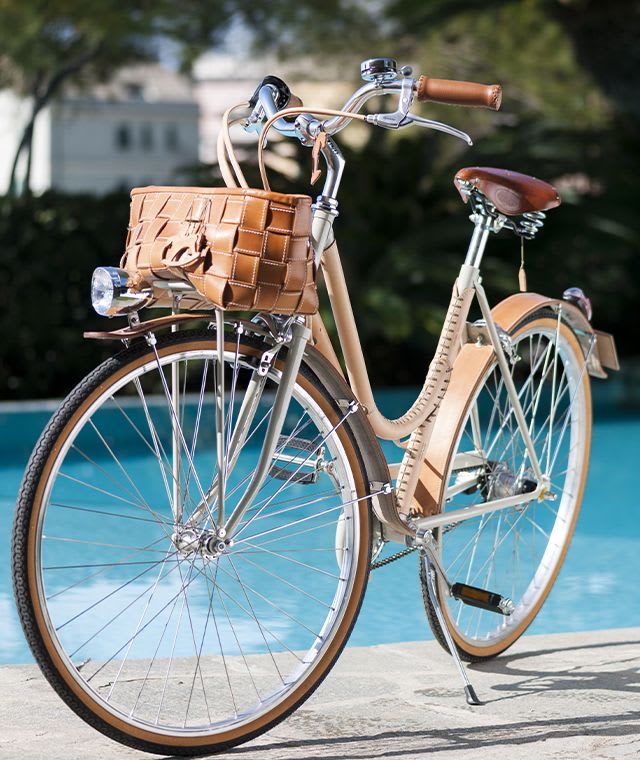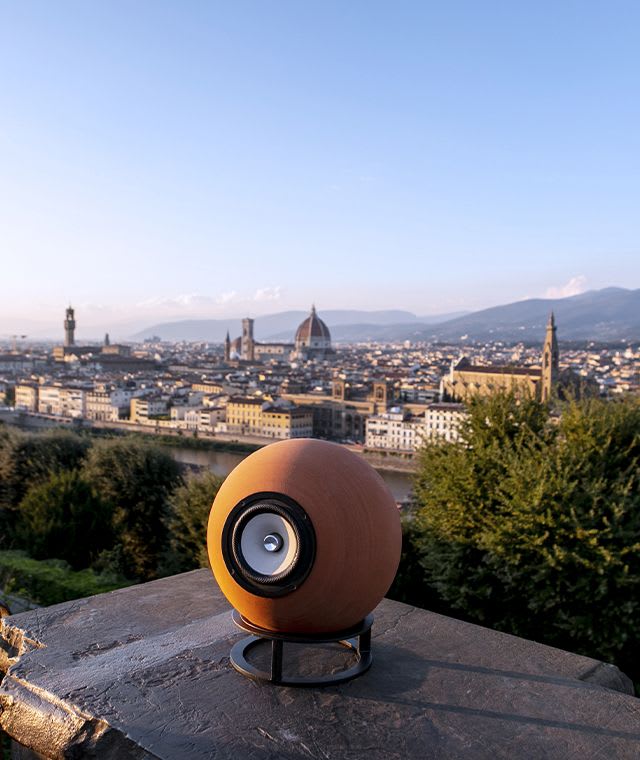 Orange Low Taletia Speakers
​This ​audio system consists of two Terracotta spherical diffusers whose individual loudspeakers can reproduce the complete range of acoustic frequencies, from bass to treble. Each sphere is independent and rests on its own pedestal with the total freedom of orienting sound. Dedalica audio systems are handmade with Terracotta, using the centuries-old principles and techniques of the ceramic craftsmanship of Impruneta, the same ones used by Brunelleschi to build the cupola of the Duomo of Florence.
Established in Florence in 2019, ​Dedalica is an avant-garde company specialized in the production of high-end audio speakers handcrafted from terracotta. The company received recognition with its debut at the 2019 Salone del Mobile furniture showcase in Milan.
​
DJ Set Trunk
Part of the Music & Games Collection, the DJ Set Trunk pairs technology and elegance in a package that showcases the craftsmanship heritage of the Au Départ brand. The case comes equipped with one Pioneer DJM-900NXS2 mixer and two Pioneer CDJ-2000NXS2. It also features a laptop shelf and storage space and it can be customized upon request with or without the equipment, depending on the customer's needs.
Founded in Paris in 1834, Au Départ is a French brand specialized in crafting luggage and travel goods that entirely produces its products in Italy. In 1847, brothers Ernest and Paul Bertin acquired the Au Départ shop located in front of the Gare du Nord and opened another on Avenue de l'Opéra in 1874. The Bertin Frères also developed several patented methods, specifically a new production technique that renders hides and leather completely waterproof. The brand was re-launched during Milan Design Week 2019 with an installation of old trunks from the historical archive and the introduction of new pieces.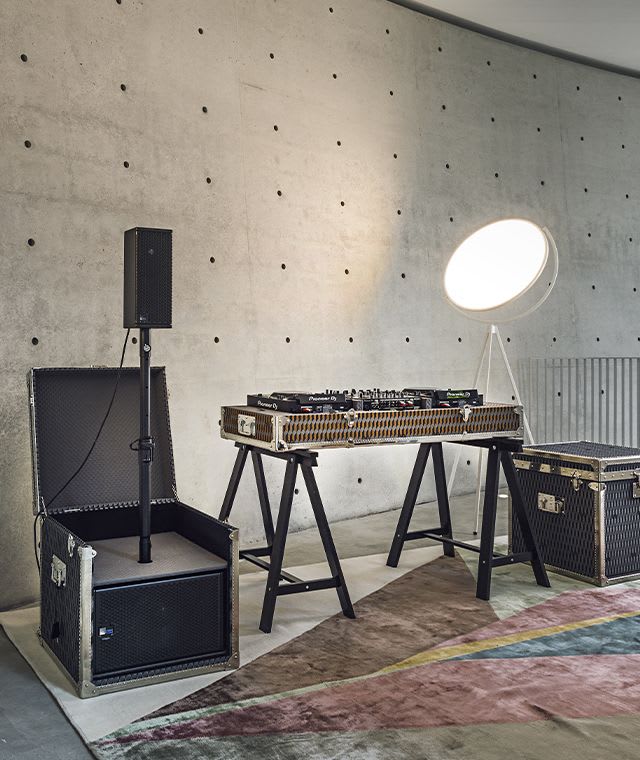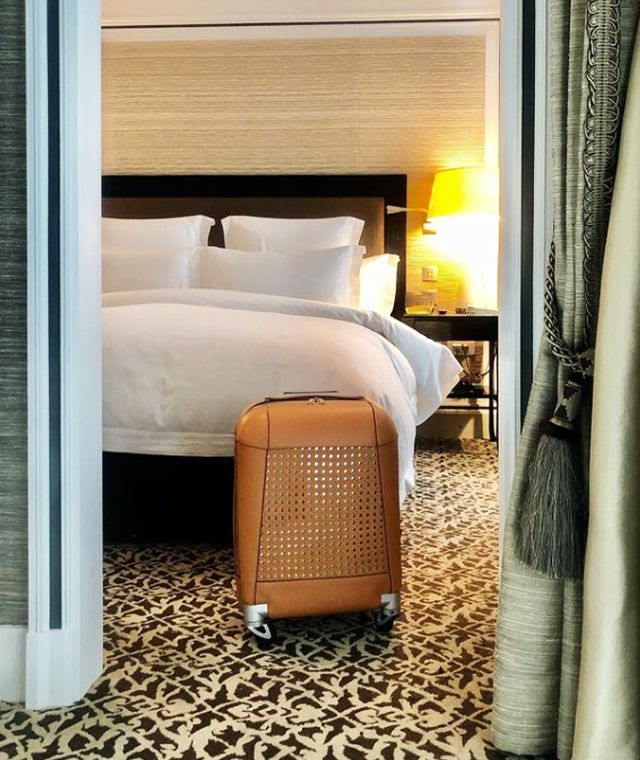 Walnut Carry-on
Hand-crafted by master artisans, ​this carry-on combines the finest calf-skin leather with technical, innovative components. The wheel casters are forged from aviation-grade aluminum for maximum stability and longevity. The "silent wheels" contain a sound-absorbing air chamber for minimal noise disruption. The transparent, buttonless handle is carved out of a solid block of Lucite. The interior is lined in durable, luxurious Alcantara and features two compartments for valuables and accessories.
Stemming from the Latin "avis" meaning "bird", ​Aviteur produces limited-edition series of luxury craftsmanship pieces since its debut at the Salon des Aigles in the Hotel de Crillon in Paris. Acclaimed by Forbes as "The World's Chicest Carry-on Luggage", Aviteur's iconic carry-on stole the public's heart with its artisan yet avant-garde design evoking 1950s and '60s elegance.
​
Technocruiser Green E-Bike
Conceived with exclusivity in mind only, this refined e-bike is fashioned using leading-edge technology exemplified in a reinforced carbon fiber shell vanished in green with Ergal forks, hydraulic brakes, and automatic transmission. Ideal from the countryside to city streets, it is equipped with a 250W Bafang engine and an LI-PO 48V 2500W battery.
The story of Arlix begins in a garage, where Giancarlo Gregorio and Agostino Ecora assembled and sold bespoke motorcycles to their friends as youngsters. Ten years ago, the duo reunited as adults to bring their talents and vision to the international stage. Together, Gregorio, now a designer, and Ecora, an electronics and automation expert, designed e-bikes with comfort, elegance, and cutting-edge technology in mind.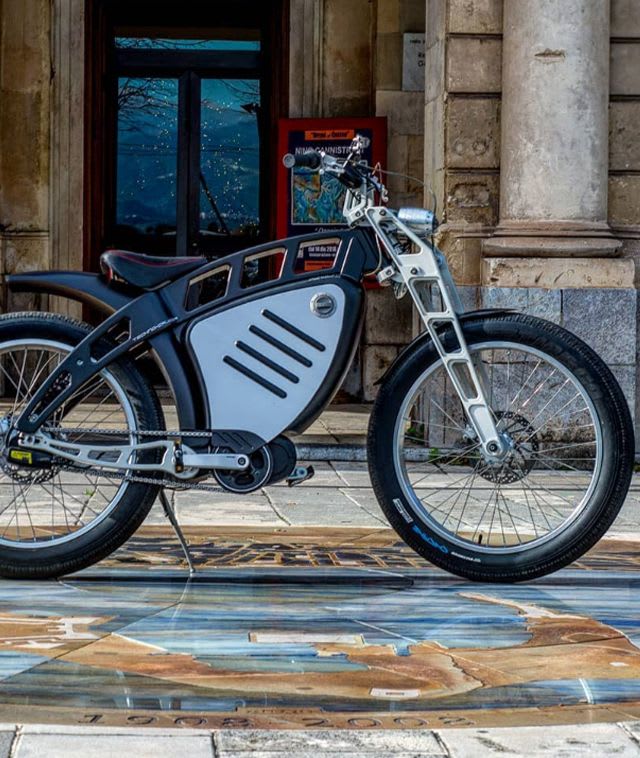 Shop the Collection
CUSTOMIZABLE
FPM Fabbrica Pelletterie Milano
$17,030
Ships in 1 - 2 weeks
CUSTOMIZABLE
$4,400
Ships in 4-5 weeks
CUSTOMIZABLE
$8,340
Ships in 1 week
CUSTOMIZABLE
$26,056
Ships in 5 weeks
CUSTOMIZABLE
$6,375
Ships in 5 - 6 weeks
CUSTOMIZABLE
$37,680
Ships in 12 weeks