Into the Wild
Get lost in a wild jungle, surrounded by vibrant tropical plants and nature's exuberant colors. Discover a selection of furniture and décor brimming with exotic vibes, to escape from the city into the untamed beauty of nature.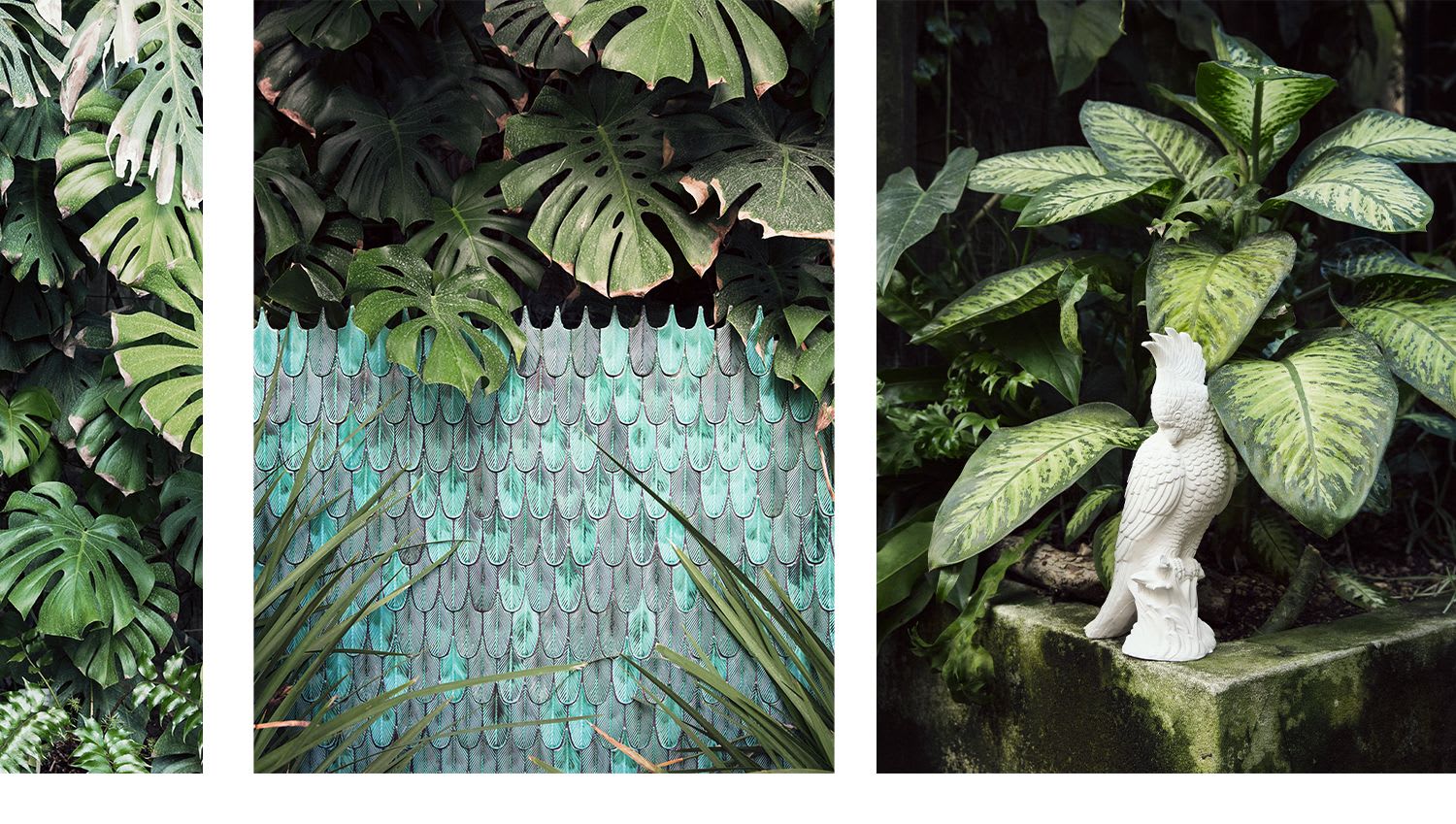 Embrace your wild spirit and add a tropical-inspired look to your interiors with vibrant colors and botanical accents. From statement walls with jungle leaf patterns to eccentric animalier details and organic décor, explore our curated selection of pieces inspired by distant exotic lands and wild nature.
Fabscarte's wallpaper blends vintage botanical illustrations with black and white landscapes to obtain a colorful decoration where luxuriant nature seems to come out of the wall, creating a vibrant, enveloping atmosphere. Brimming with tropical allure, the cushions by Vito Nesta and Tessitura Bevilacqua, add a fierce flair to modern interiors while the Tucano statue by Le Porcellane is meticulously handcrafted to give a luxe and lavish touch.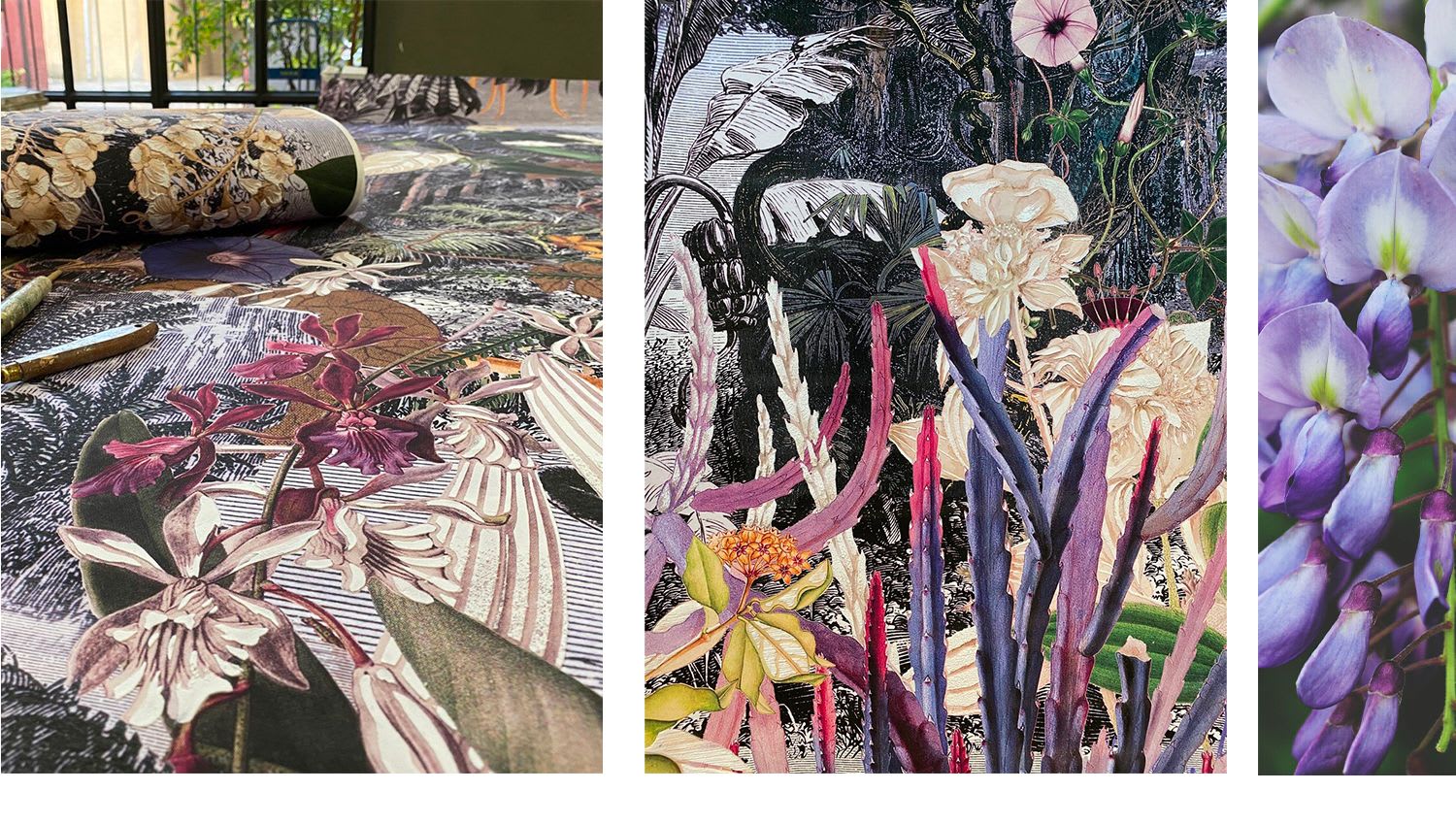 ​Jungle style, with its bright colors and floral decorations is the perfect choice to create a warm and welcoming environment and prepare your home for the summer season. ​VGnewtrend's chandeliers are spectacular tributes to Mother Nature, featuring cascades of greenery and flowers.
Inspired by bamboo cane, the Siam armchair by ​Sicis is characterized by a warm, natural allure, perfect to match with ​Nodus rug: a superbly designed pieces that playfully renders an intricate network of tree roots.