Sparkling Luxury by Joy Moyler
Discover the ever-changing inspirations of Joy Moyler and explore her holistic approach to interior design. Ranging from architecture and interior design to fashion, her works stand out for unmistakable taste, elegance and Joy's special touch: feeling.
​With a Bachelor of Science in Architecture and more than twenty-five years of experience, ​Joy Moyler has worked with some of the most notable architecture, interior design firms and fashion houses before founding her eponymous design studio. Fashion has been the common thread linking Joy's work since the beginning: the influences of textiles, colors, depth and patterns seep into JMI's projects, punctuating her designs with bespoke details often found in haute couture and men's haberdashery.
Defined as "classic and crisp with a modern vibe", her style is distinguished by careful consideration of her client's lifestyle and by immersing herself into the local culture. Drawing from a worldly and gregarious imagery, Joy Moyler mixes colors, materials and bespoke handmade pieces to design interiors with a strong personality.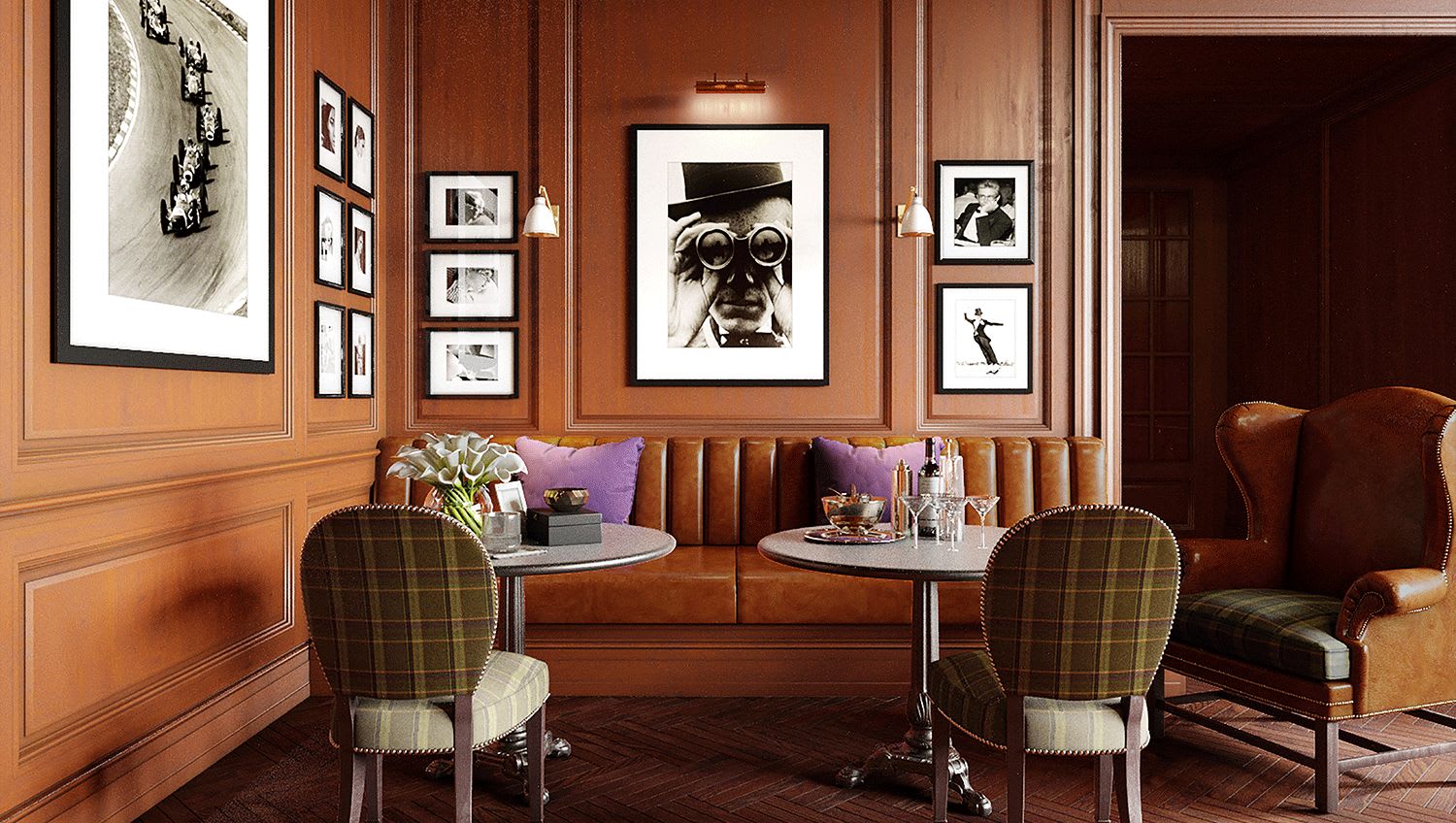 ​How did you first become involved in the world of design? Tell us your story.
My late mother was very much into fashion. I grew up with red lacquer walls and black and white damask. Very Diana Vreeland, which I loved. A visit to Spain at fourteen led me on my career path. I became enthralled by the light, color, angles and textures of Madrid and Barcelona and the works of Antonio Gaudì. The infusion of decorative motifs info the free-flowing architecture stole my heart. Upon graduation from college, I worked with incredible design firms like Skidmore, Owings & Merrill, Thierry Despont, John Saladino, and fashion lifestyle brands Ralph Lauren and Giorgio Armani before founding Joy Moyler Interiors. The mix of fashion, interiors and architecture has always been my ethos.
​Where do you draw inspiration for your projects?
I am constantly inspired by traveling, though these days that is happening from virtual traveling. The way light hits a structure, fruit colors stacked in farmers market, vintage jewelry found in an obscure shop, the weave of a straw mat - all those elements inspire me. I am also heavily inspired by the fashion of Hubert de Givenchy and Valentino. I love using haute couture details in my projects.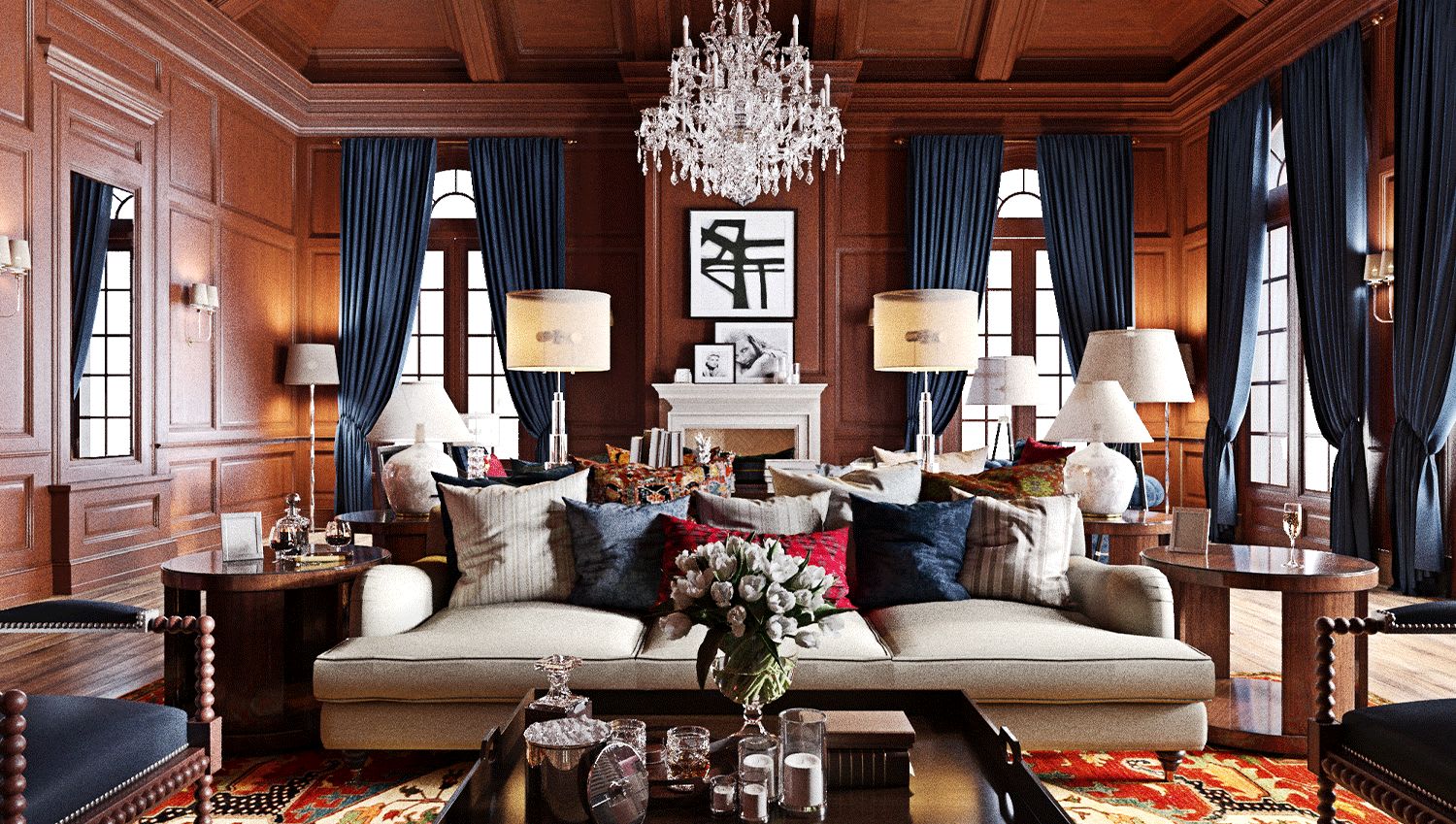 ​What is the decorative piece you enjoy selecting for your clients the most and why?
One of my biggest obsessions is bedding. I get lost in exquisite linens. I adore creating the perfect bed for my clients. It is where they find peace and truly are able to enjoy their home at the end of the day. I want them to feel cared for, nurtured and safe. So, I insist the hand of the bedding is superb, that there are multiple layers of blankets and comforters of various weights for fluctuating body temperatures, pillows for reading, relaxing and sleeping. Capped off with a dreamy fresh linen spray scent.
Craftsmanship means an object has a real life. One that can be loved for decades.
​What is your favorite project to date?
I have been blessed to work on so many 'favorite projects'. For someone to trust me with their investment is an extraordinary gift. I have worked in New York City, Montana, Paris, London, Russia and throughout the US. Now I am working on a seaside villa in Santa Margherita Ligure - that sure sounds like a favorite to me!
​What would be your dream project to work on?
Actually, I have a few in mind, I dream big! One is definitely designing a small hotel near the seaside, trade winds and palm trees are calling me.
Do you have an interior design master that you look up to?
I love the style of the late Francois Catroux, the relaxed calm palette and simple lines of his work always appealed to me. The infusion of antiques and juxtaposition of found objects is something I always do in my work as well. The mix is what always keeps his work exciting, the eye always falls on something new. I really respect that. also, Andree Putman of course. I guess I have a thing for France! Oh, and Axel Vervoordt too.