Flair and Comfort By Kate Taylor
Meet Kate Taylor and discover her inventive and her sophisticated style. With refined and timeless materials, elegant color palettes and classic lines, Kate Taylor Interiors, her eponymous firm, designs beautiful and comfortable environments.
​Based in Chicago, ​Kate Taylor founded her design studio in 2014, after building her high-end residential design career in several important realities. Her luxury design company creates bespoke spaces that meet clients' needs always keeping a sophisticated and timeless aesthetic.
Read the interview to discover Kate Taylor's unique style and approach to interior design and explore her upscale residences designed with close attention to individual clients tastes and lifestyles; clean and tailored interiors that value functionality and craftsmanship.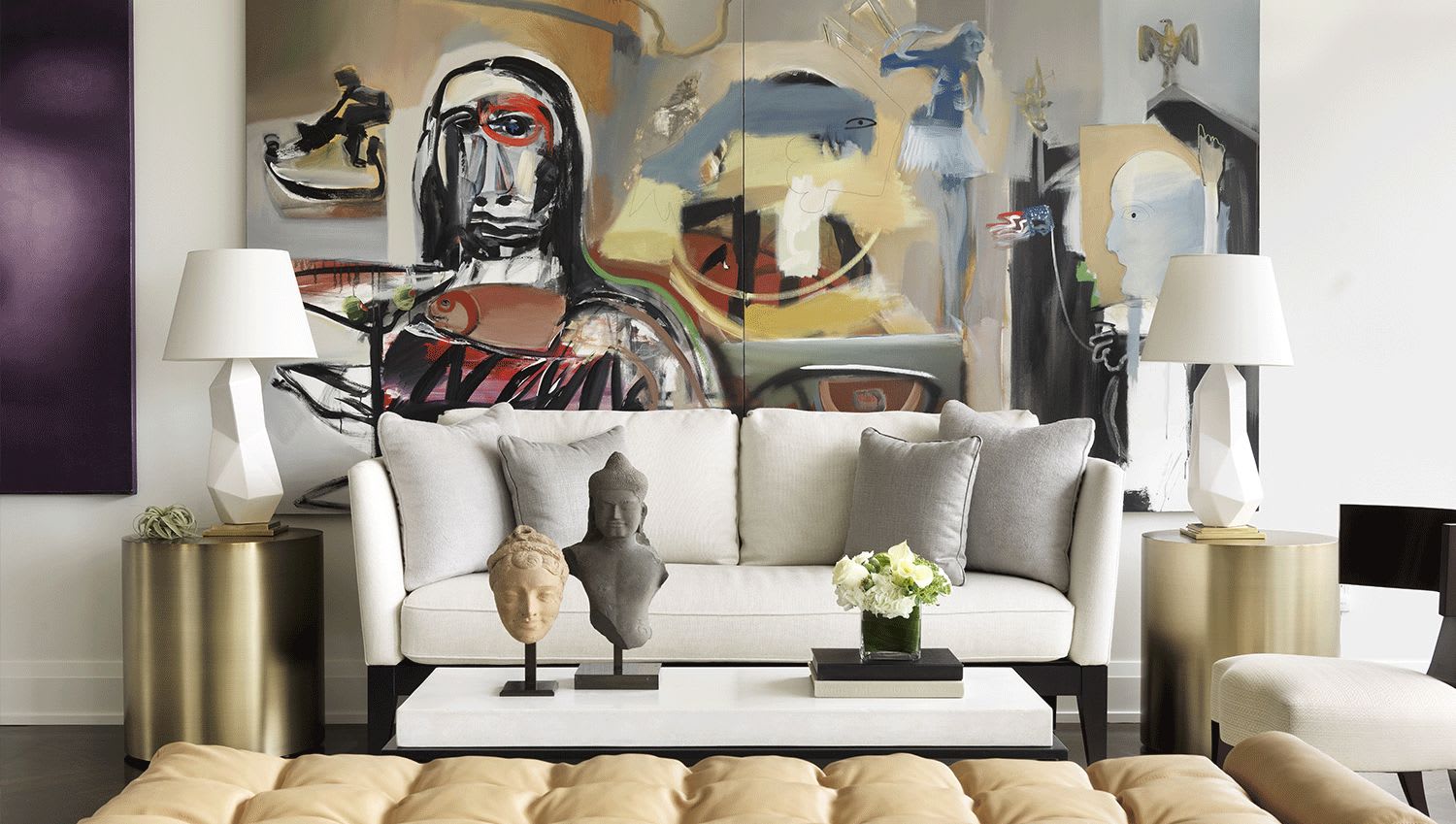 ​How did you first become involved in the world of design? Tell us your story.
It was always a dream to be in a creative field. I have a background in business and design. After university I started with Baker Furniture (Chicago), followed by Nate Berkus Associates (Chicago), and Loro Piana Interiors (New York City). Once on the career path of Interior Design, I knew it was the right fit for me. Kate Taylor Interiors, LTD. was established in 2014. We are a full-service luxury design company whose primary focus is high-end residential design.
​How would you describe your personal style and what's the personal signature that makes your projects unique?
My personal style is clean, luxurious, tailored, but very comfortable and livable. We create unique, functional, beautiful environments using refined and timeless materials, an elegant color palette, and classic lines. I think the combination of elegance and comfort is a unique way to approach a space.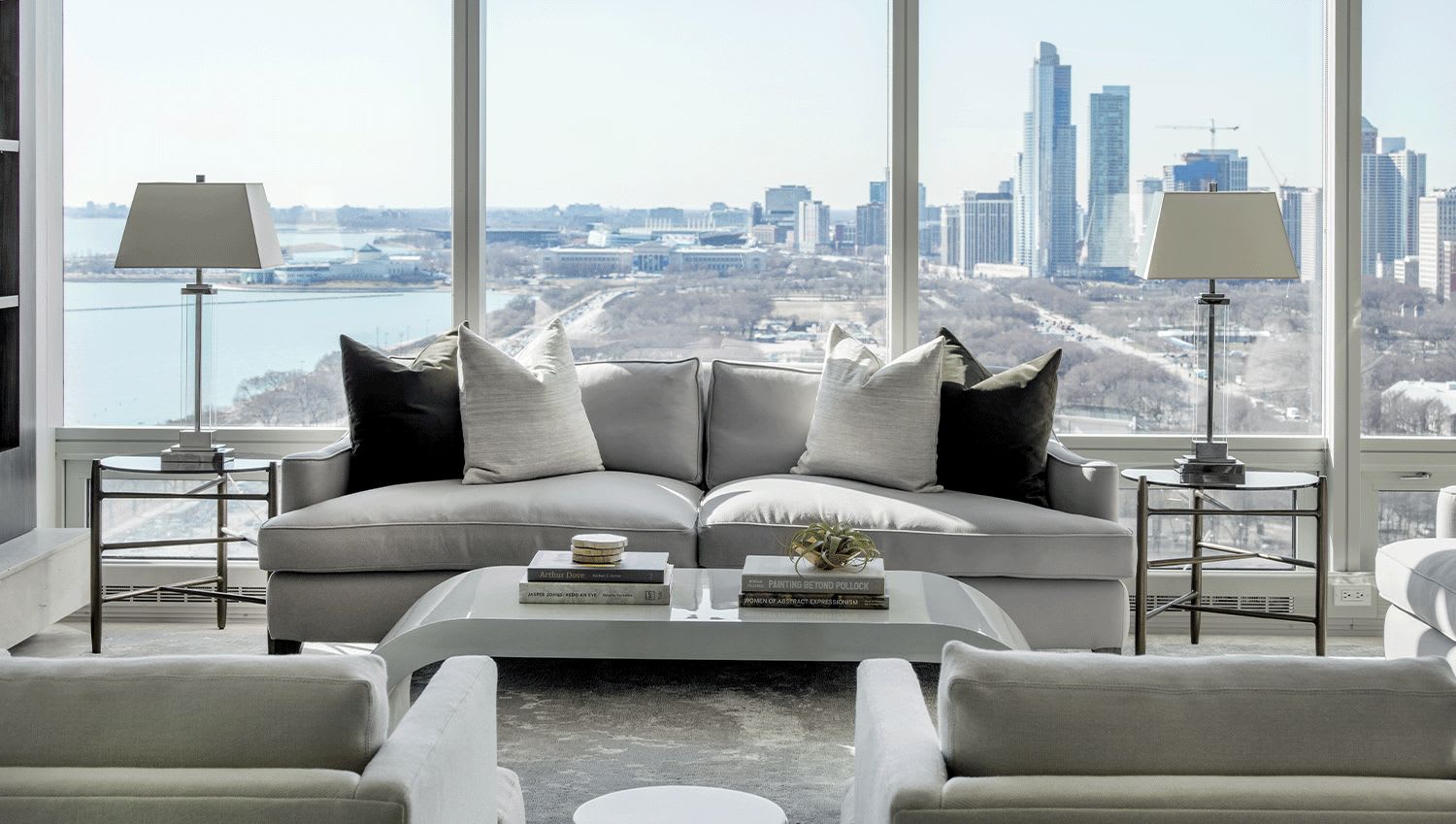 ​Are there any specific trends that you're currently blending in your practice?
We try to limit the number of trends used in one space. We may throw in one "on trend" moment per space – whether it's a paint color, metal finish, wood finish, etc. I hope my client's homes continue to feel fresh, elegant, classic, long after the trends have come and gone.
Where do you draw inspiration for your projects?
Fashion, art, travel, even the beauty of daily life. Most of all, we draw inspiration from our clients - their needs, the way they live, and their favorite places & things play a large role in how we shape their space.
​What's the decorative piece you enjoy the most selecting or styling for your clients and why?
Textiles, rugs, and lighting. Unique vintage or custom lighting, and luxurious textiles and rugs are project and space makers.
In a hyper-digital world, do you often turn to social media and online mood boards for inspiration? If yes, which is the social media platform you use and why?
Instagram has been a great resource to learn about new vendors as for example Artemest account!. I am starting to dive into Pinterest a bit more.
​What is your favorite project you have worked on and why?
I cannot pick a favorite as each project holds a special place in my heart.
What would be your dream project to work on?
We are currently working on a private plane which is pretty dreamy.