Amalfi's Coast Dream: Palazzo Avino
Lush gardens, stunning terraces and luxurious suites in Baroque-style, welcome to Palazzo Avino! Explore this stunning historical villa that was originally built in 12th Century for the local aristocracy. After being tastefully renovated, Palazzo Avino is now one of the finest hotels in the splendid Amalfi Coast.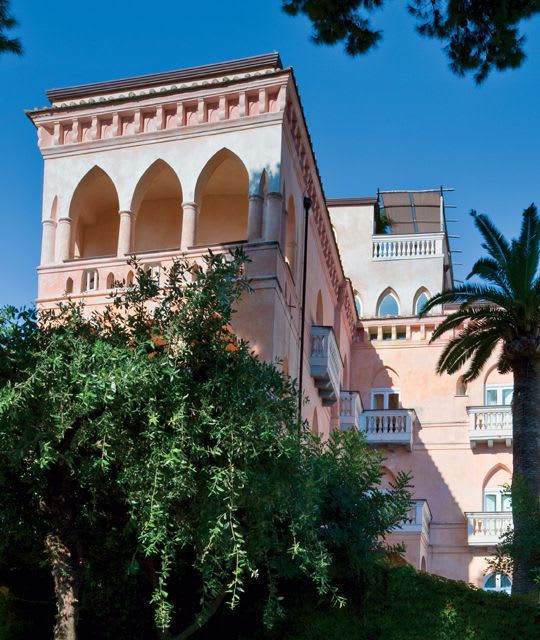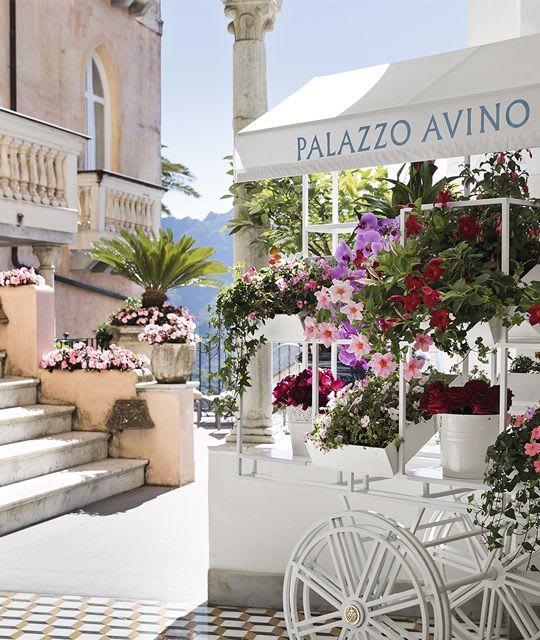 Originally built in the 12th Century, ​Palazzo Avino is a stunning 5 star deluxe hotel situated in the Amalfi Coast, one of the world's finest locations to enjoy incredible views and surroundings of the beloved Italian coastline. The palace is nestled on the hilltop of the medieval hamlet of Ravello, overlooking the crystalline Mediterranean sea and the picturesque fishing villages.
Over the years, the former villa has been tastefully renovated to satisfy the highest luxury standards, but still maintaining the original architecture and part of the interiors: the Palazzo's historical and baroque heritage is underlined by a curated selection of furnishings and decorative elements.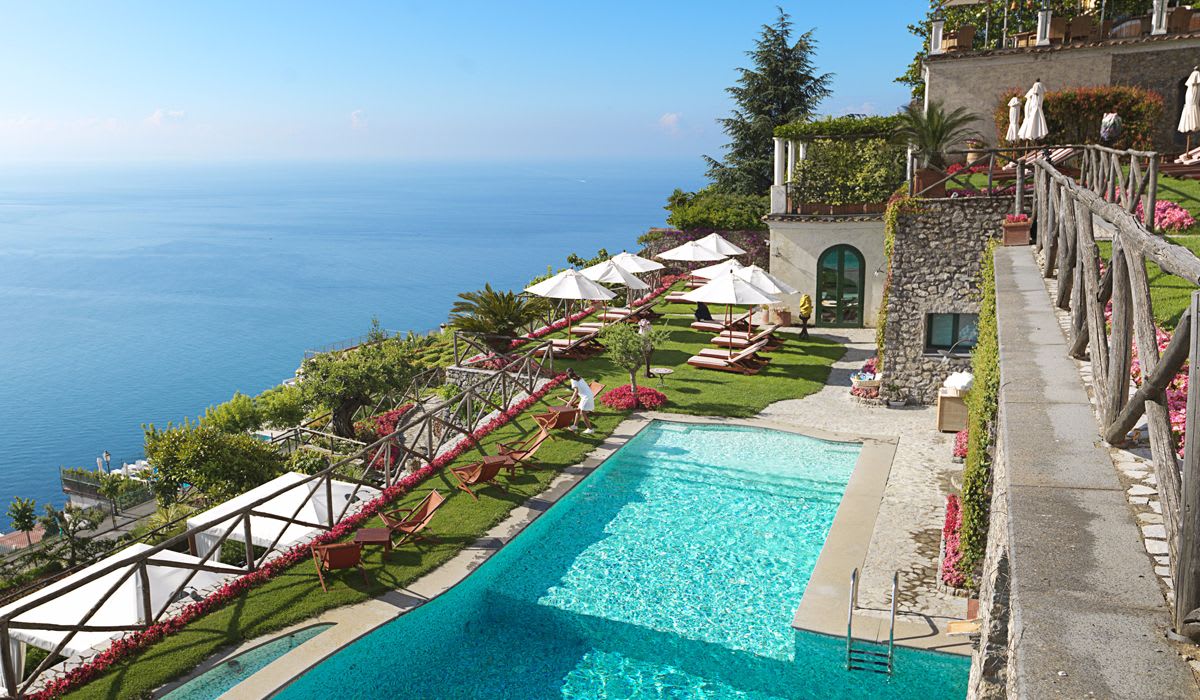 Known for its many terraces and gardens, Palazzo Avino's guests can experience a relaxed day swimming in the pool or sunbathing, or enjoying the spa services offered by the wellness area, in which it's possible to appreciate characteristic Turkish baths. For a more active lifestyle, visitors can walk to the town of Revallo, an exquisite little gem that has plenty of delightful corners and beautiful spots, among which the cultural and historical core of the area: Villa Rufolo.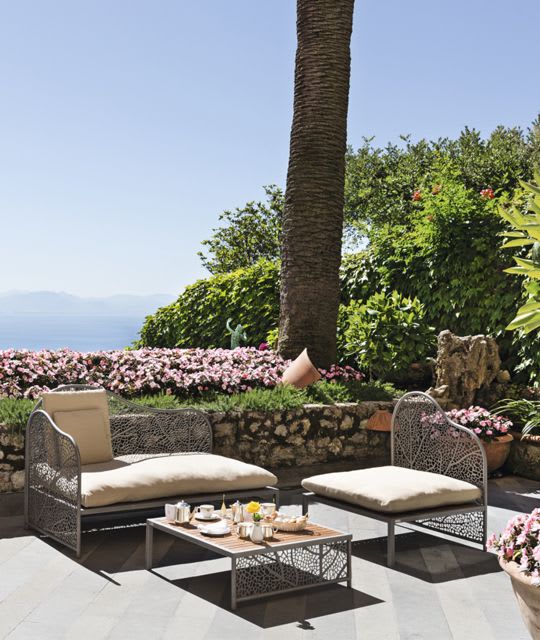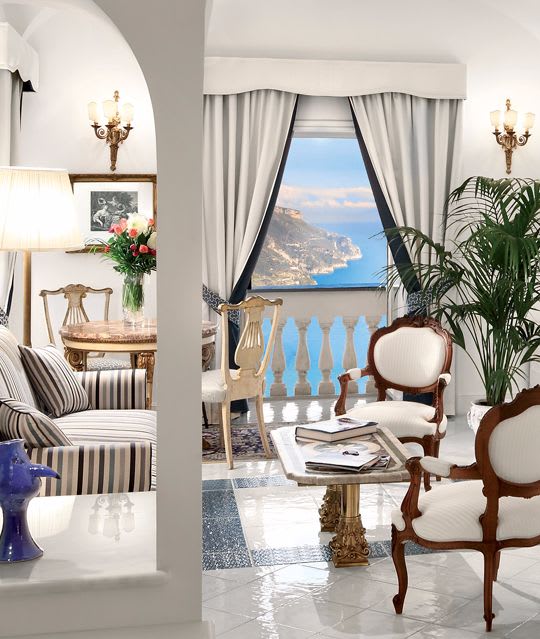 In the spacious palazzo there are 43 superior rooms and suites, all of them decorated with iconic hand-made Vietri tiles and baroque furniture from the 18th century. The luxurious suites offer enchanting views overlooking the bay or the exquisite gardens.
​At Palazzo Avino, dining is also an unforgettable experience thanks to the different options: for a light lunch during the day or a fresh aperitivo, Terrazza Belverde is the perfect choice for casual dining while enjoying the beautiful scenario of the coastline; whereas, for a romantic and formal dinner, there's nothing like the ​Rossellinis Restaurant. The Michelin-starred restaurant, located in one of the beautiful terraces, offers the finest local cuisine and an impeccable service with a incomparable attention to detail.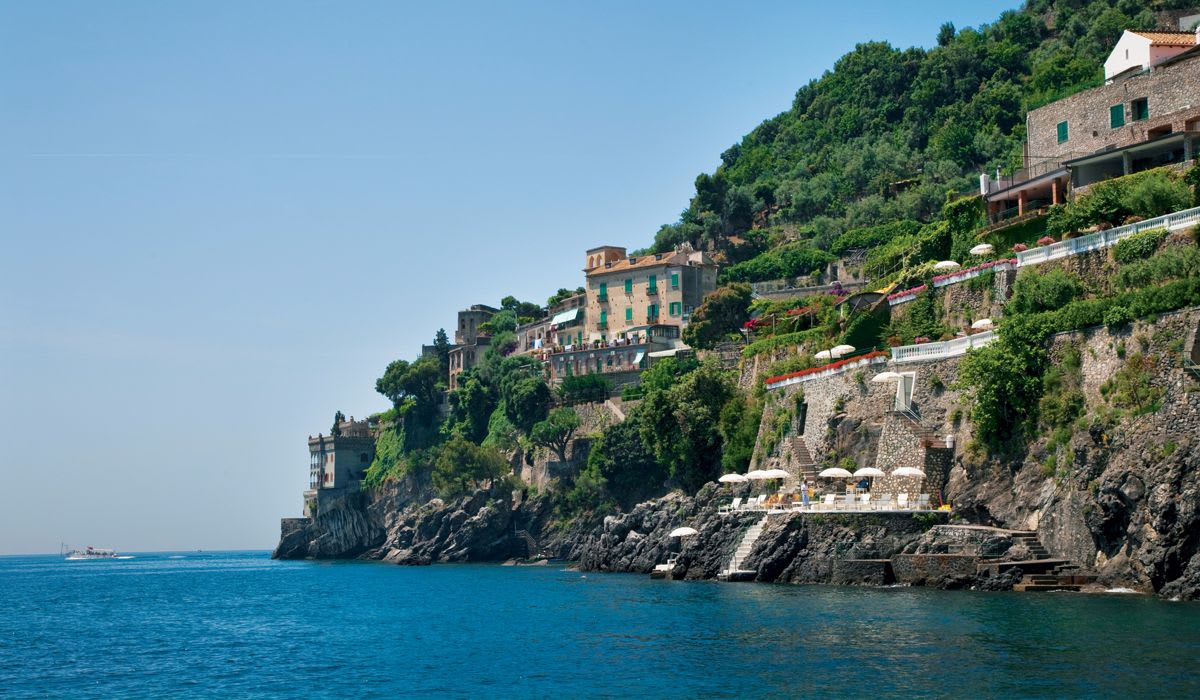 Palazzo Avino
​​Via S. Giovanni del Toro, 28,
​84010 Ravello SA, ​Italy
​Tel. +39 089 818181