Albedo: Sunrise of a New Design
Meet Albedo, a Venetian design brand launched in 2016 by two avant-garde Italian entrepreneurs. Discover their latest furniture collection, inspired by a contemporary play on volumes and a fascination for the dualism of opposites: heritage and innovation, fullness and emptiness, lights and shadows.
​​Albedo's story begins in 2016. Founded by a duo of professionals in the furniture industry, the brand reveals the bold, avant-garde vision of Italian entrepreneurship. Expression of an idea of rebirth and innovation, the collection is the result of a markedly artisanal production and is conceived by the designer Carlo Cumini. Exquisite pieces of modern design are the main characters of a story that revolves around the dualism of opposites: heritage and innovation, lights and shadows, fullness and emptiness.
Get a peek into Albedo's philosophy and discover its eclectic style and strong personality, deliberately imbued with executive preciosity inspired by traditional craftsmanship.
Where there is shadow there must be light.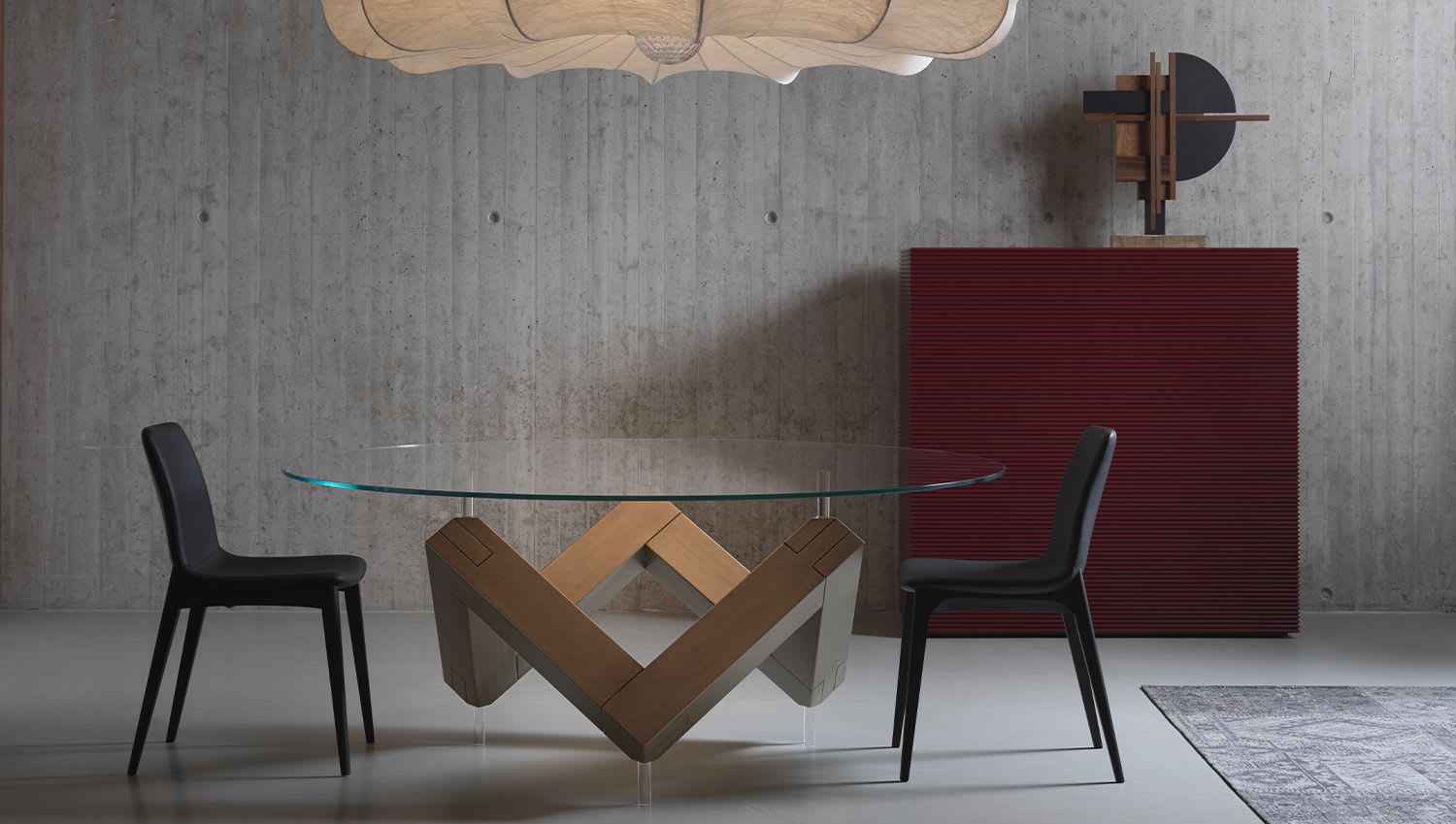 ​The meaning of the word Albedo evokes powerful notions and harkens back to the concept of novelty and rebirth. Tell us more about the reasons behind this choice.
Albedo (from the Latin albus, meaning "white") is the light reflected by an object or surface in relation to the one that affects it. This is the spirit that inspired our design – light and dark, black and white – a three-dimensional effect of textures interacting with light. Albedo also refers to the theme of dawn, to the beginning of a new day, a new story, a new brand.
Albedo's elegant and contemporary style reveals the distinctive touch and artistic genius of Carlo Cumini. How did the idea of creating furniture with such a singular design arise?
Albedo's design is markedly artisanal: pure, high-quality cabinet making that is deliberately set apart from serial industrial pieces. Carlo Cumini has designed a collection with a strong character and an exclusive design which is attainable and discernable precisely to enhance the manual workmanship tied to the mastery historically linked to Made in Italy.
​Albedo was born in 2016 from the visionary and avant-garde approach of two courageous Italian entrepreneurs. Despite the brand's recent founding, production is centered on an exclusively artisanal concept. What role does Made in Italy play in this vision?
It plays a fundamental role. The expression of a democratic, accessible design, artistic cabinetmaking, and crafting tradition define the exclusive heritage of "handmade production". One of our priorities is to capture a diverse audience that still values these themes and channels a cultured and sensitive taste with respect to the inspirations of Italian design.
Black and white, lights and shadows: Albedo's philosophy revolves around the dualism of opposites. Which one of the pieces in your collection best embodies this concept?
Most certainly the ALFAMA and GONG sideboards in their various iterations. The surfaces of these objects are created by playing on this dualism, resulting in high-impact aesthetic effects precisely thanks to the optical effects generated by different engraving depths.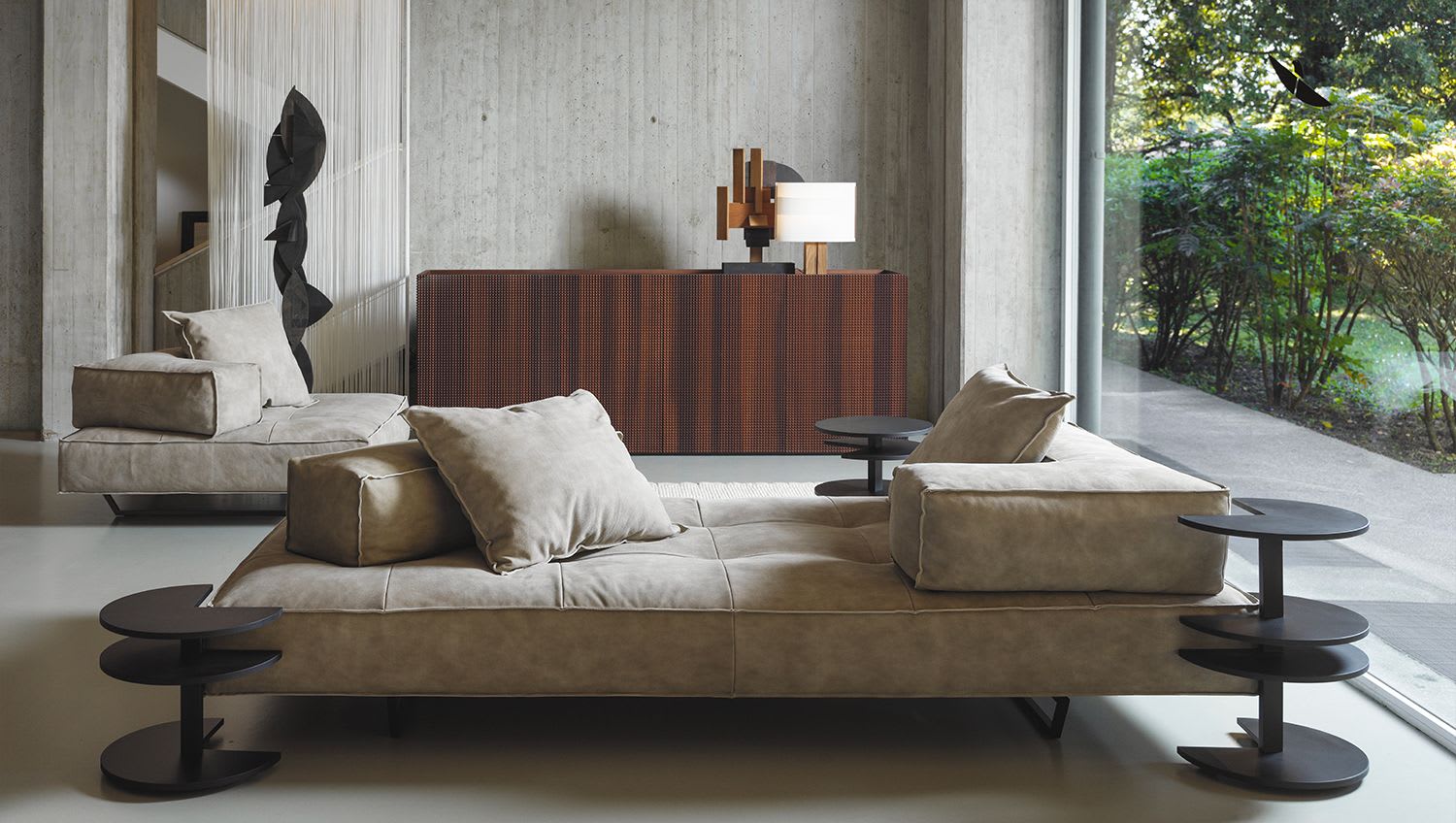 ​The heart of Albedo's artistry and manufacturing is the Veneto region, a land rich in inspiration and history and the epicenter of authentic Italian craftsmanship. How does the territory influence your production?
Our territory in the northeast of Italy allows us to tap into satellite activities with a strong production-oriented culture, where integrity merges with research and passion. The Venetian artisan tradition has ancient origins and is still today one of the most prosperous in our country. This history and the continuous innovation that makes our territory a leader in design are a great source of inspiration for us.