Venetian Glassmaking by Vaporetto
Meet Enico Trabacchin, a digital entrepreneur with a desire to make Venetian glassmaking art accessible worldwide. In 2019 he created Vaporetto in collaboration with expert glassmakers, the Ballarin Brothers, and together they design limited-edition decorative pieces.
​Born from deep passion for art and technology, Vaporetto brings the wonders of Murano Glass online. The collaboration between Enrico Trabacchin and the Ballarin Brothers, gives life to glasses and vases that standout for their contemporary yet functional approach.
Building a bridge between tradition and modernity, Vaporetto creates innovative limited-edition pieces with traditional techniques like "Incalmo" and "Reticello" whilst enhancing the customer experience using augmented reality that simulates the light the glass receives, making the image extremely realistic and suggestive, this technology allows the user to perceive the value of the glassmaking process.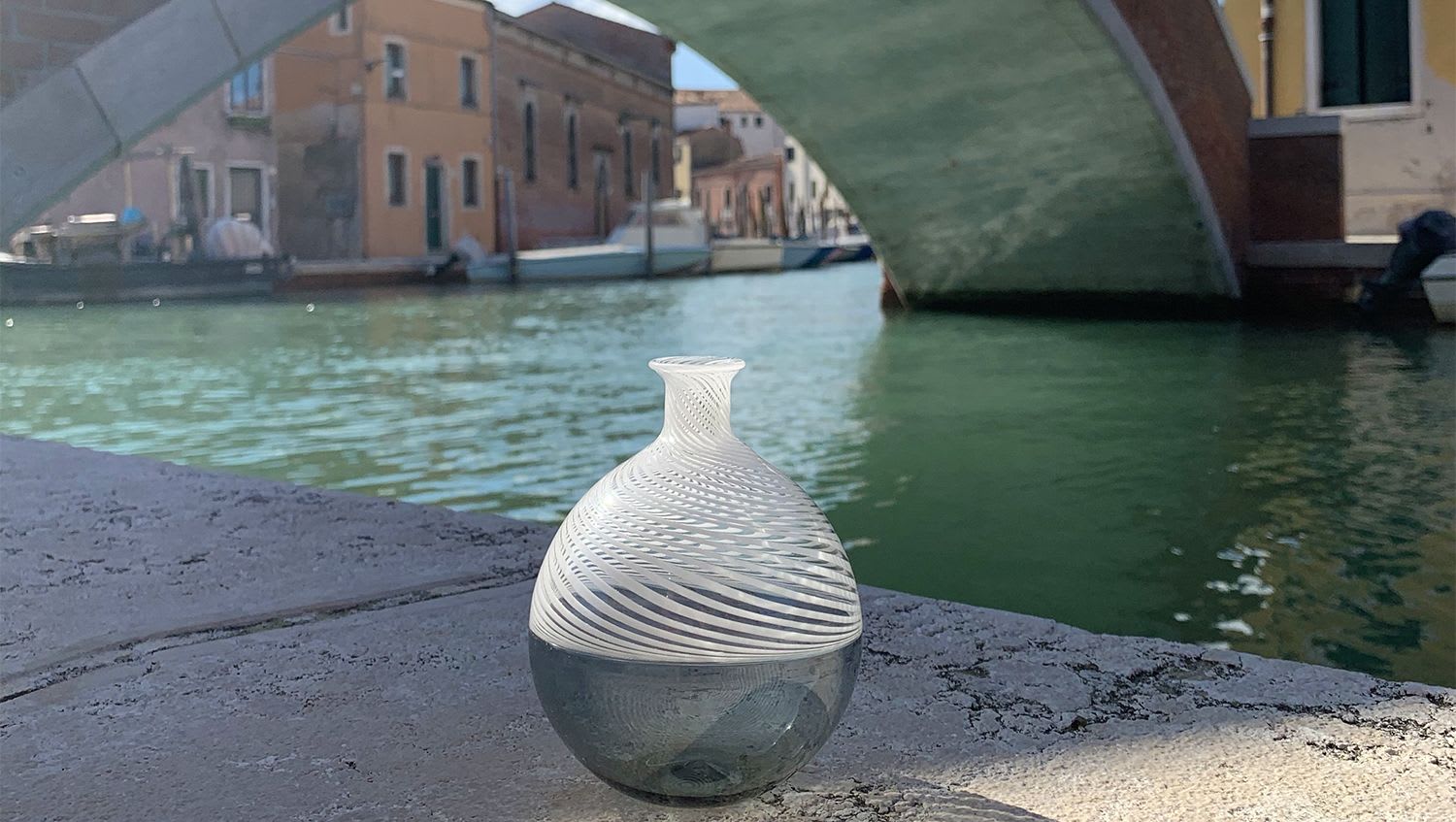 ​Vaporetto combines the talent of master glassmakers Ballarin brothers and the desire to deepen your knowledge to elevate the splendor of Murano craftsmanship to the international market. Tell us how this collaboration began.
The partnership between Vaporetto and Cortella&Ballarin was established to produce limited edition lampwork art objects made of boron for the American Functional Art Glass market. On the other hand, the idea of developing a catalog for a home decor line using augmented reality was born in April 2020, at the peak of [Covid-19] lockdown. During the lockdown, Venice and its Islands were deserted, so I began to reflect on how I could support the discovery of Murano's glass wonders to those who would not be able to visit us in person for several more months. My answer is augmented reality: this technology allows anyone from anywhere to set their eyes on a Murano vase or glass. Murano is an island that I love deeply and have been visiting for as long as I can remember. I am convinced that this plan can be a good way to continue promoting the ancient art of Murano glass worldwide. The Coronavirus emergency has deeply impacted tourist flows, fairs, and international meetings: everything is at a standstill and who knows when things will return to normal.
Vaporetto uses augmented reality technology for its catalogs. Can you explain how that improves the customer experience?
With augmented reality, not only can we allow our customers to visualize how a specific Vaporetto product fits into their home, on their table, but we can also, in part, enable them to experience wandering around Murano's calli and furnaces. Using our augmented reality is very easy: you can access the augmented reality from your digital device or on social media (Facebook and Instagram @vaporettoglass) with just a few touches from your Apple or Android smartphone or tablet. Simply click on the object you'd like to reproduce and use your device's camera to frame the surface you'd like to arrange it on. Augmented reality is particularly difficult to achieve with glass, but we managed to obtain a truly amazing effect. It's really as if the object is right in front of you: try it and see for yourself!
​Although Vaporetto was founded only in 2019, the art of glassblowing has always been part of Venetian cultural heritage. How do traditional techniques integrate with the current trends in design?
With Vaporetto, we tried to reinterpret a classic process used for centuries, such as glassblowing, by adapting it to the needs of a modern market. Almost all of our products are made of borosilicate glass, which allows us to create objects that can be used everyday and meet food grade certification requirements. In this way, for example, our glasses are dishwasher safe.
Vaporetto uses different glassblowing techniques for its pieces, resulting in a singular assortment of products. What inspires your collections?
Vaporetto's collections are inspired by the colors of the lagoon and the island of Murano. We like to experiment with the shades of intense greens of the lagoon flora and make use of the red and orange of sunsets reflecting on the blue sea surrounding a vibrant Venice. Our product series always have a story echoing the great masterpieces of the Maestros who have shaped the history of Murano, and we try to maintain a recognizable style with a unique twist.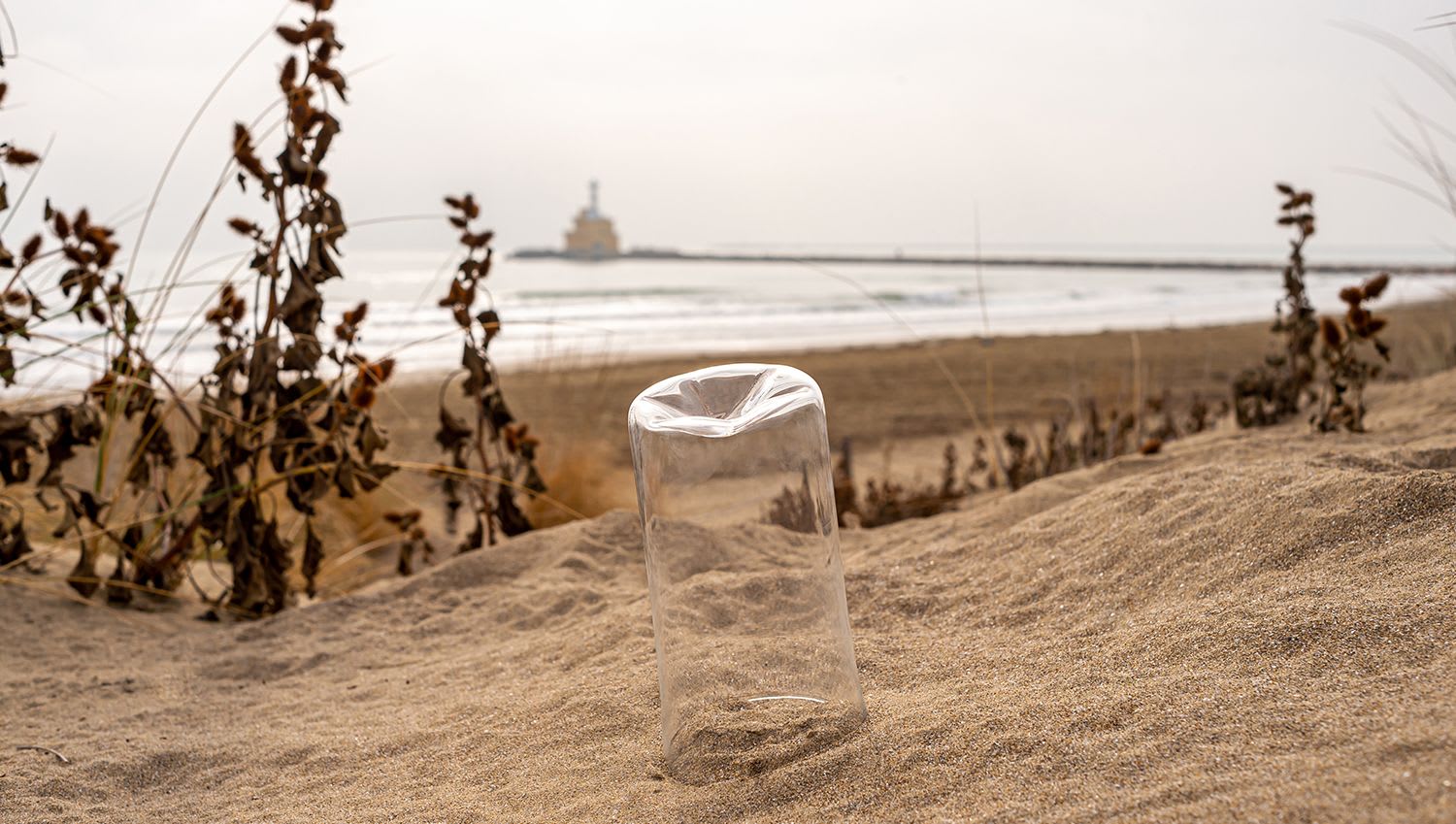 ​Is there a particular piece or collection with a special significance that you would like to share with Artemest?
One of the new pieces we introduced last year is the Macà, meaning "dented" in the Murano dialect. The glasses themselves have a very minimal design, but the smooth lines hide a very important story. The bottom of the Macà glasses, in fact, looks very much like the back of a plastic bottle, one of the many plastic bottles that unfortunately fill and pollute our seas. It is a glass, therefore, that in its simplicity seeks to push us to reflect on a strategic environmental issue for the health of the planet.