Dale Italia: The Essence of Wood
Dale Italia's story is carved in wood, and in the strong tradition of a family that has made quality its philosophy of work. Go behind the scenes of Dale's workshop to discover their exquisite craftsmanship and dedication to Italian design.
​Severino Cantiero opened his woodworking workshop in 1949 and became an important reference point for the Veronese area. His deep passion for craftsmanship stands intact to this day thanks to the Cantiero family: Remo, Alessandro and Edoardo - his son and nephews - decided to carry on the tradition and create the brand ​Dale Italia.
Today, Dale Italia harmoniously mixes artisanal tradition, industrial experimentation and customization to create furniture that features a great variety of woods such as walnut, oak, and alder along with steel, glass, marble, leather and fabric. Materials are the heart of Dale's activity and the star in every handcrafted piece of furniture. This is possible thanks to a thorough knowledge of wood and the ability to work and interpret it to its full potential. The final result is the creation of durable and quality products, to be experienced for generations.
​Dale Italia has its origins in the Cantiero family's dedication and know-how. How did the story of this historic family business begin?
The Cantiero family has been dedicated to furniture for over 70 years, thanks to the commitment and passion of founder Severino Cantiero, who opened a woodworking workshop in 1949. Our Laboratorio, established during the post-war period, was a reference point for the entire Veronese area, creating jobs and new hope for the territory. Severino Cantiero's love has been passed down to the whole family and, after having received the honorary title of "Cavaliere del Lavoro della Repubblica Italiana", his son Remo and his nephews Alessandro and Edoardo decided to continue the work he started by creating the brand Dale Italia which represents the meeting point between the artisan workshop and design.
​Your production is focused on the careful selection of raw materials, mainly wood. How is this material selected and which qualities should it possess?
For us at Dale Italia, wood is at the core of all entire production, and our mission is to improve the public awareness and understanding around this superb material. Wood is a living, fascinating material that enshrines its own story. Just by observing it, touching it, feeling its scent you can learn about its origin, the years it remained exposed to the elements, and therefore appreciate all its knots and imperfections. That is why we dedicate a lot of time and resources to the selection of materials, always demanding nothing short of the highest quality. Furthermore, we pay the utmost attention to the environment and sustainability practices, using only wood from sustainable and certified forests.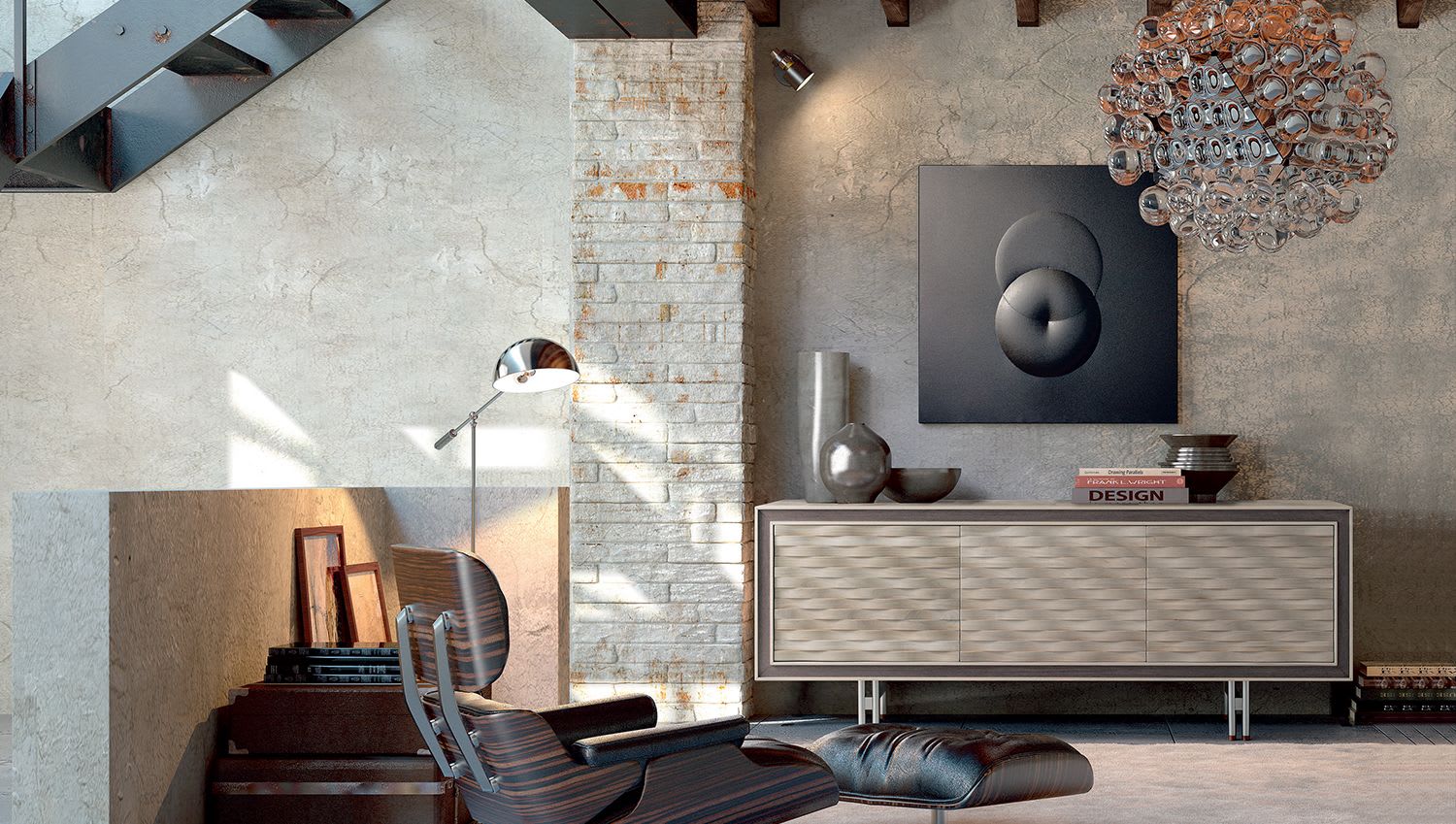 ​Dale Italia offers pieces with a distinctive and timeless design, borne out of a unique creative and passionate process. What are the main stages of this process?
Our entire family, always attentive to taste and style trends, is never idle but rather in continuous search for construction details that give Dale Italia its recognizable style. Often with our artisans we discuss improvements and construction methods and then brainstorm our ideas and insights with the designers. Our strength lies in the continuous exchange of ideas and profound trust in our artisans and designers who are a united team always abuzz with ideas.
​Made in Italy and craftsmanship: how does your production marry and combine these two important concepts and what, in your opinion, is the future direction of Italian design?
We think that Made in Italy cannot overlook craftsmanship, the quality of raw materials and the continuous research for forms and materials. Made in Italy is a reservoir of ideas, innovation, and research that, when paired with the experience and passion of craftsmanship, can only result in a fascinating world that allows us to rediscover important life values.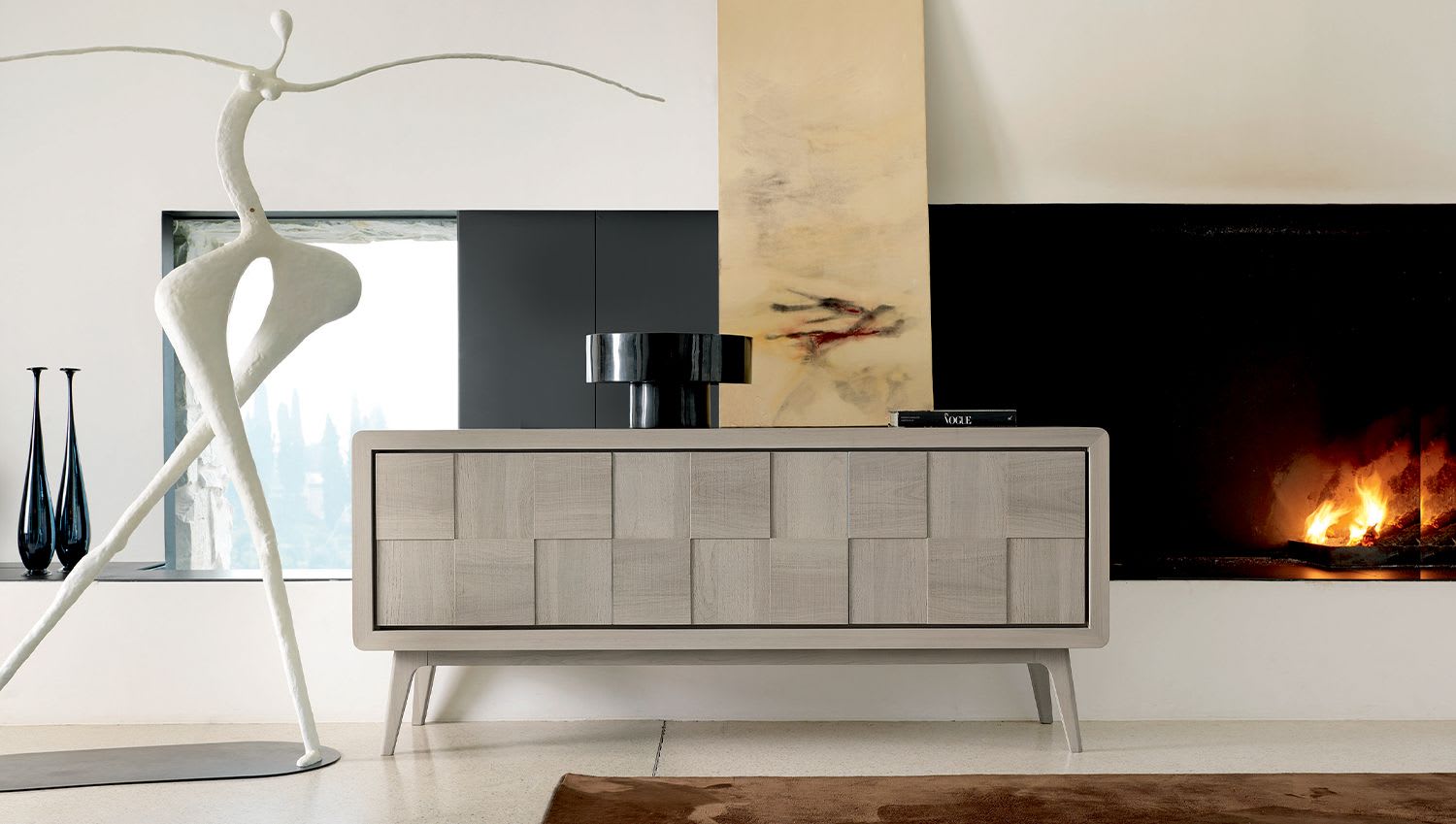 ​Wood is one of the most unique and versatile materials, taking on different shapes and characteristics based on its natural qualities and manufacturing. In your experience, are certain types of wood more suitable to create specific pieces? What is your favorite wood essence and why?
All wood essences hold a unique charm, but for us walnut is the wood par excellence. Walnut comes mainly from North America and is one of the most sought-after and appreciated woods, enchanting with its classic warm color and black-hued streaks. It has an excellent durability, lending itself to pairings with natural finishes to enrich its organic quality. It is a unique wood that conveys a sense of well-being and warmth.
Tell us about a piece of furniture you've created that has a particular history, or holds a special place in your heart for its aesthetic characteristics and underlying creative process.
Our family has close ties to the regional territory: the city of Verona has indeed always accompanied our activity, hence our idea of salvaging and repurposing some churches' old wood doors to create one-of-a-kind tables that maintain a distinctive history and charm.