Wood According to Giordano Viganò
With more than 50 years of experience in working wood Giordano Viganò can definitely be defined a master in the art of woodwork. Functionality and wisdom are two of the most evident qualities of the precious objects and furniture pieces he created to adorn luxurious private residences worldwide.
​Unique master in the art of woodwork, ​Giordano Viganò not only does execute it to perfection, over the years he has also grown to interpret every project in the most perfect way.
In his workshop in Novedrate, in the Brianza district, a place known the world over for its excellence in furniture design,Giordano Viganò is able to create his own perfect prototypes designed by famous architects and designers: Kuramata's chests of drawers for Cappellini ― still in production ― are just one example of the master's versatility, who lends his art and profession at the disposal of names such as Sawaya and Moroni, Giorgetti, Studio Vitruvio, Porro, Promemoria andarchitects as Carlo Rampazzi, Peter Marino.
No project is too challenging for Viganò: "not only does he know the grammar of furniture: incision, turning, inlaying, veneering, gilding, lacquering, painting, polishing…", but also its syntax - that is to say, "project, function, symbolic character, personalization, stylistic individuality, cultural dimension of the object", says Enrico Marelli.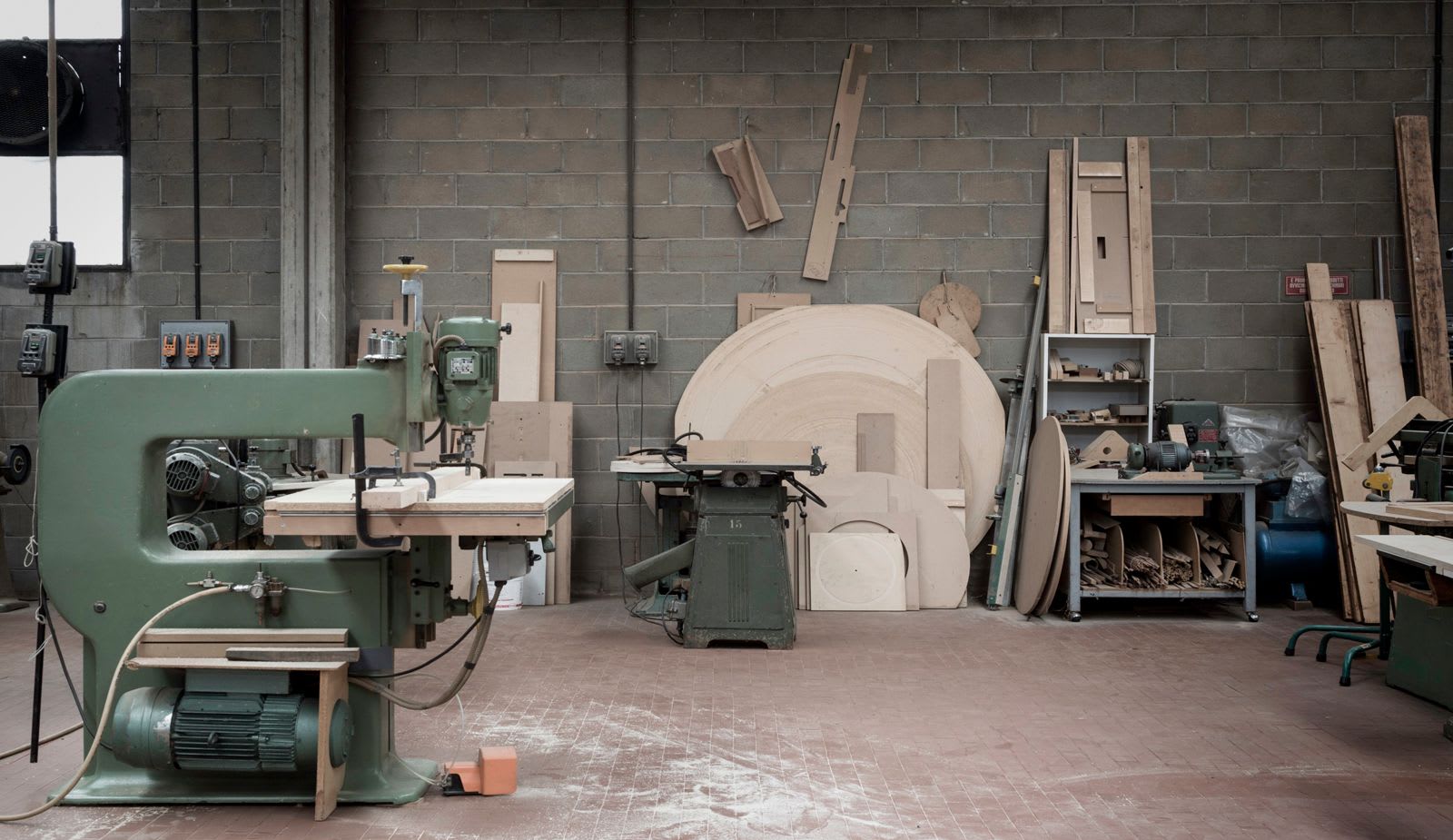 ​When visiting the workshop in Novedrate, the scent of wood and the carpenters' ancient gestures reveal not only a technically advanced, but also a stylistically open vision, one on a par with the highest contemporary design, though never forgetting the essence of the beauty in this precious material.
In "La sapienza delle mani" collection, which is a result of a personal journey, Giordano Viganò contributes to innovating the use of wood by combining it with glass, metal, silver, bone, but also galuchat, different woods, gold leaf.The small, extremely precious objects created by Viganò embody the poetry of a masterpiece: portable ebony and galuchat chess sets, wood and precious leather pochettes, superiorly elegant wood and leather desk sets with bone finish. His large palm wood tables are also marvelous, as are the special creations where his craftsmanship never stops pushing limits.
Viganò is a true interpreter. He is always looking for novelty, always finds motivating sensations, and it is in his collaborations with young people, designers, architects, that his enthusiasm is best expressed.
​Working on a prototype with Giordano Viganò should be a fundamental didactic and professional experience for eachyoung designer because, as Marelli reminds us, Giordano Viganò is the embodiment of the craftsman's new role "with a specific professional quality recognized by today's society and by the current, active culture". Intelligent, able, wise hands, which are still seeking new challenges and new projects to develop with design companies of course, but also luxury brands, young creators and anyone who has a solid project to be translated into a meaningful piece of work.
​The interview to this great master is realized by the ​​​Cologni Foundation for the Métiers d'Art. The Cologni Foundation for the Métiers d'Art is a private, non-profit institution, founded in Milan by Franco Cologni in 1995. It promotes cultural, scientific and educational initiatives for the protection and diffusion of the metiérs d'art(artistic professions). Through the editorial series "Mestieri d'Arte" (Metiérs d'Art) and "Ricerche" (Research), published by Marsilio Editori, it aims to retrace these highly skilled practices throughout history up to the present day. The Foundation has created the magazine "Mestieri d'Arte & Design (Arts & Crafts & Design)" together with the Swan Group.Through the apprenticeship programs in the "A School, a Job. A Road to Excellence" project, the foundation supports high-quality craftsmanship training for younger generations.