Objets d'Auteur: Tribute to Morandi By Paolo Castelli
Paolo Castelli designs the "Objets d'Auteur: tribute to Morandi" capsule for Istituzione Bologna Musei: objects, furniture and accessories inspired by artist Giorgio Morandi and characterized by an artistic, colorful and creative guise that bring new energy to interior decoration, with a strong lyrical and poetic accent.
The collection Objects D'auteur: Tribute to Morandi was born from the creative partnership between the designer and entrepreneur,​ Paolo Castelli, and Istituzione Bologna Musei, began "silently" in 2009, during the refurbishment - supervised by Bolognese architect and designer Massimo Iosa Ghini - of Casa Morandi, the artist's home in Via Fondazza 36, where Morandi lived with his mother and sisters from 1910 to 1964.
I wanted to make a dream come true: to design a collection sublimated by Giorgio Morandi's creative vision, while celebrating our city: Bologna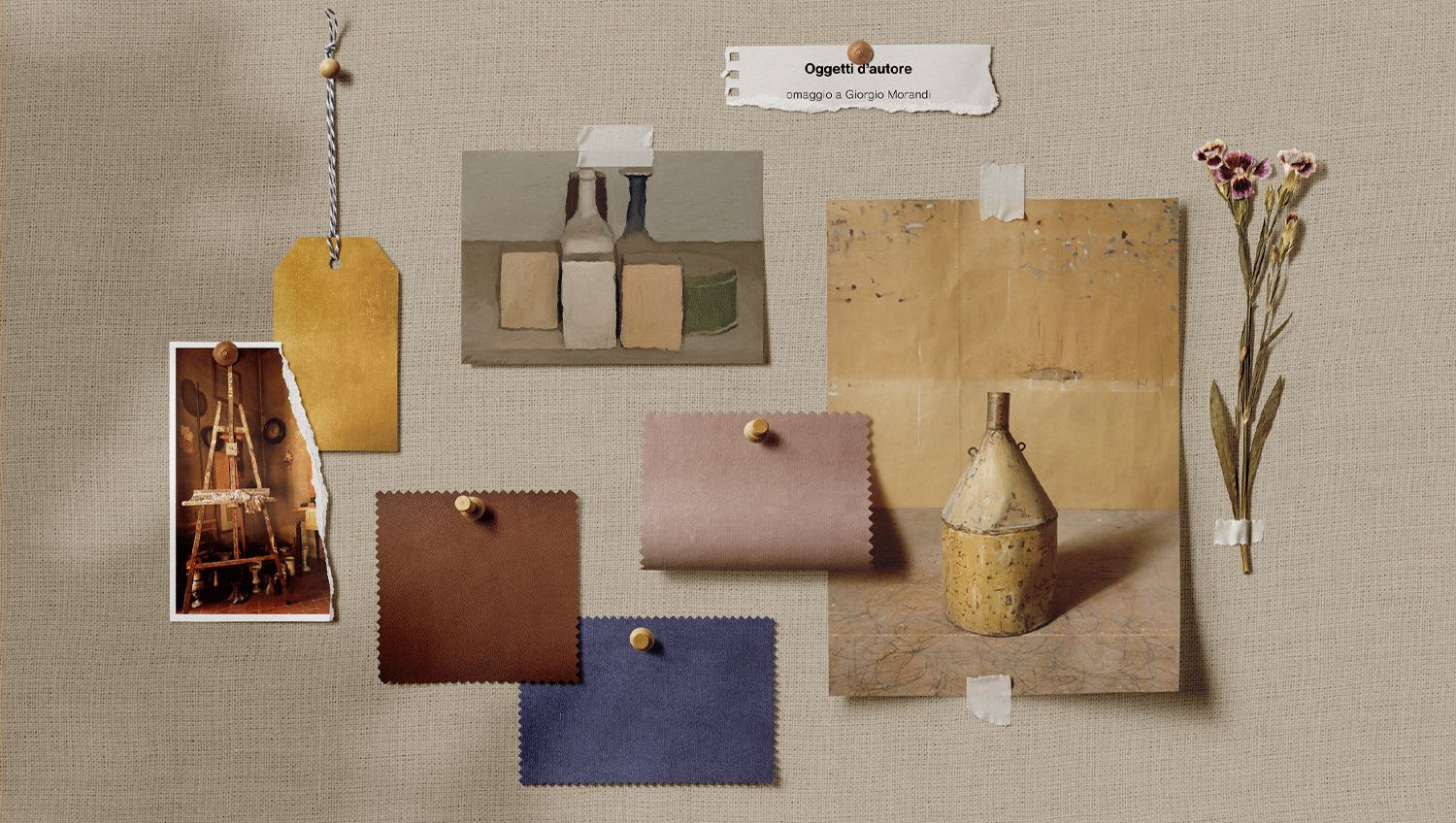 The collection is inspired by the artist and his poetics: starting from the objects and tools found in his studio - the hub of Morandi's meticulous observation - to look at the formal and chromatic elements of these absolute protagonists in his artistic research. The result is a collection of unique objects: ceramic plates and bowls featuring hand-painted abstract brushstrokes; mouth-blown Murano glass bottle vases; the strapuntino tripod folding stool; the leather painter's bag; the wooden mannequin used as a sketching model by artists and more stunning decorative pieces. From Casa Morandi to our homes, this collection features accessories and furnishing elements with a strong and recognizable identity.
The essential beauty and simplicity of the Objets d'Auteur: tribute to Morandi collection, projects a precise and minimalist style, emphasizing the talent of Italian artisans and their manual crafting techniques, values at the heart of the interior design concept developed by Paolo Castelli over the course of its history.
Shop Objets d'Auteur: Tribute to Morandi
CUSTOMIZABLE
$330
Ships in 9 weeks
CUSTOMIZABLE
$225
Ships in 9 weeks
CUSTOMIZABLE
$3,655
Ships in 9 weeks
CUSTOMIZABLE
$960
Ships in 9 weeks
CUSTOMIZABLE
$435
Ships in 9 weeks
CUSTOMIZABLE
$3,370
Ships in 9 weeks
CUSTOMIZABLE
$3,165
Ships in 9 weeks
CUSTOMIZABLE
$1,130
Ships in 9 weeks
CUSTOMIZABLE
$505
Ships in 9 weeks
CUSTOMIZABLE
$3,380
Ships in 9 weeks
CUSTOMIZABLE
$4,920
Ships in 9 weeks
CUSTOMIZABLE
$435
Ships in 9 weeks
CUSTOMIZABLE
$555
Ships in 9 weeks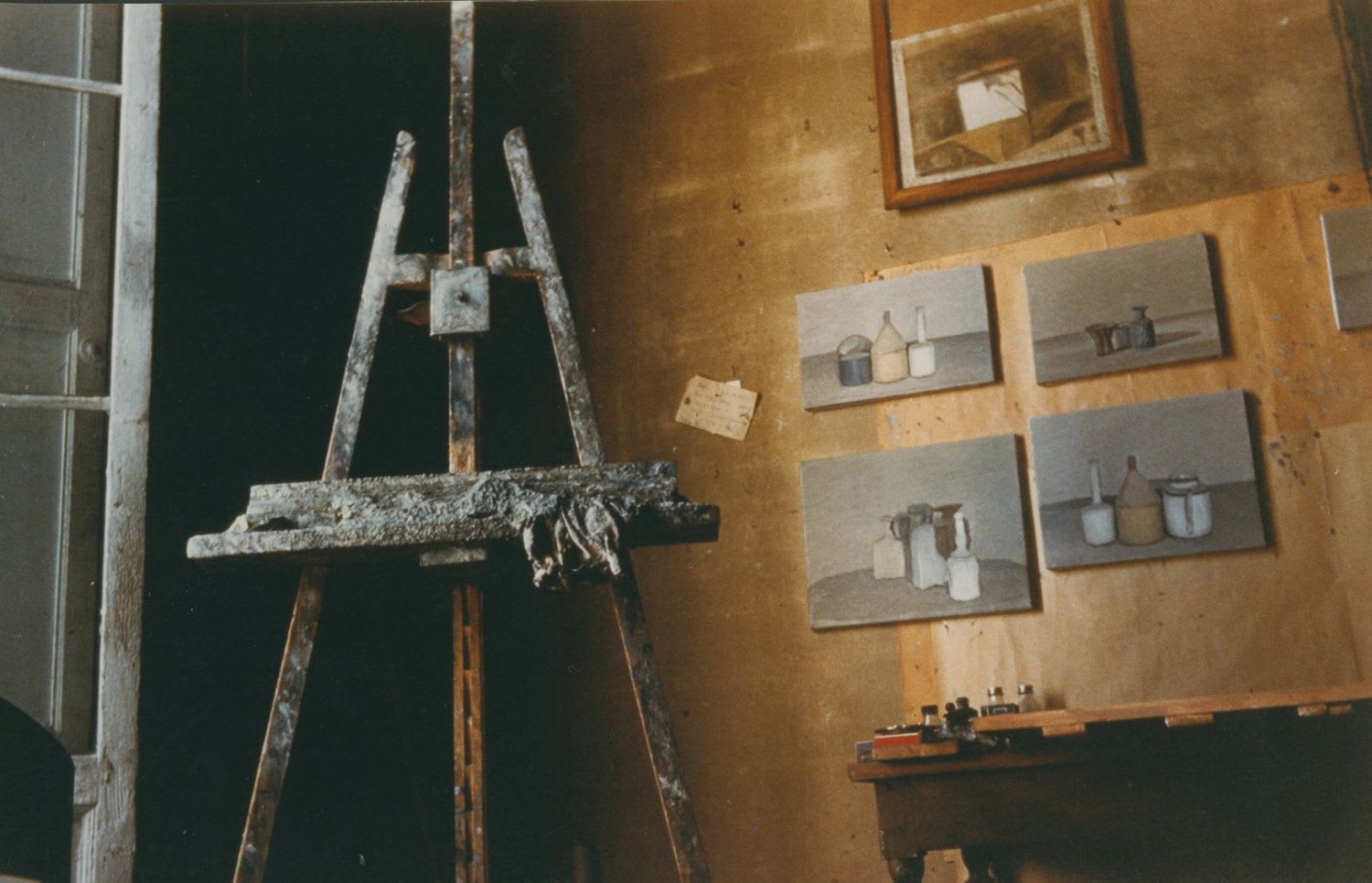 The excellence of every single solution starts from the choice of materials - such as eco-sustainable and unselected ash, natural brass, Murano glass, Vietri ceramics, horsehair and regenerated leather - and with the production of durable design elements. Every item is handcrafted in Italy: the artisans performed rituals perfected over the centuries, filling each object with its soul.
The hallmark of the Emilian artist conveys a creative touch to soft cushions, wallpapers and tableware, which are a must in interior decoration. The result: a surprising collection that belongs as much to the world of art as it does to that of design. Thanks to digital technology and the web, these objects can travel all over the world, bearing witness to Morandi's outstanding talent and his relationship with the city of Bologna.
This is an invitation to visit both Museo Morandi, which currently houses his works, and Casa Morandi, where the room in which Morandi used to paint is still filled with echoes of his presence, in the form of the objects that kept him company for so many years.
The Italian painter and engraver Giorgio Morandi is one of the most iconic protagonists of Italian twentieth century art. He was born in Bologna in July 20, 1890 and almost never leaves his hometown, living in his historic house in Via Fondazza, 36. Solitary figure, Morandi is an extraordinary case of painter outside the artistic movements: in his paintings the same objects – the primary source of his inspiration – always appear, leading him to be recognized as one of the greatest Italian artists in history.
CUSTOMIZABLE
$3,380
Ships in 9 weeks
CUSTOMIZABLE
$315
Ships in 9 weeks
CUSTOMIZABLE
$1,915
Ships in 9 weeks
CUSTOMIZABLE
$230
Ships in 9 weeks
CUSTOMIZABLE
$1,015
Ships in 9 weeks
CUSTOMIZABLE
$1,830
Ships in 9 weeks
CUSTOMIZABLE
$505
Ships in 9 weeks
CUSTOMIZABLE
$555
Ships in 9 weeks
CUSTOMIZABLE
$3,380
Ships in 9 weeks
CUSTOMIZABLE
$435
Ships in 9 weeks
CUSTOMIZABLE
$435
Ships in 9 weeks
CUSTOMIZABLE
$960
Ships in 9 weeks