An Ode to Beauty: Belmond Hotel Caruso
High up on the hills, overlooking the picturesque Amalfi coast is the town of Ravello, Italy's best kept secret whispered from generation to generation. The winding cobblestone roads take you through the lush gardens whose beauty transforms Ravello from a sleepy hamlet to a medieval marvel.
​Ravello is derived from the word "rebel", referring to the history of conflict among the inhabitants in this area. However today, this town is far away from any sort of negative vibes and offers a therapeutic getaway.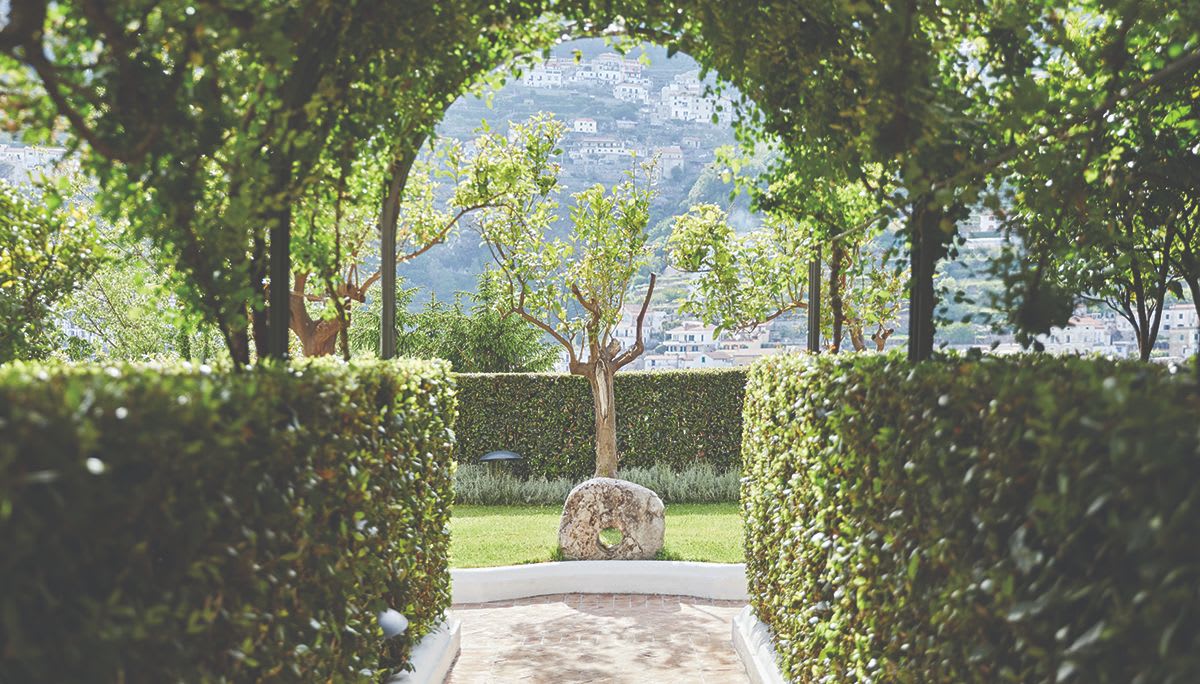 ​Set in the upper part of Ravello, a grove of olive & lemon vines welcomes visitors to a former 11th century Aristocratic palace renovated into a luxurious hotel. The ​Belmond Hotel Caruso is a sunkissed estate offering a range of fifty rooms & suites that open up to a serene sea facing view or a private garden. This hotel is best described as beauty inside out. As you enter the drawing room, you can't stop fawning over the original frescoes and Norman arches that are now restored by Antonio Forcellino to retain the charm and splendor of centuries.
​Each suite has a subtle neo-classical reference with fresh accents of apple green, cream, and tiled flooring. Thanks to Architect Gennaro Passerotti and art historian Federico Forquet for sourcing authentic hand-painted tiles and oil paintings that reflects every element of the palace's history. A step into the huge marble bathroom immerses guests into its mosaic-framed mirrors, fluffy robes and endless Penhaligon's bath goodies.
One of the joys of staying in the hotel is cherishing a romantic meal by the infinity swimming pool that extends into scenery that is the Amalfi coast. At first one might feel the sensory overload with the scenery, smells, tastes. But in no time the sensorial chaos melts into a mediterranean therapy.​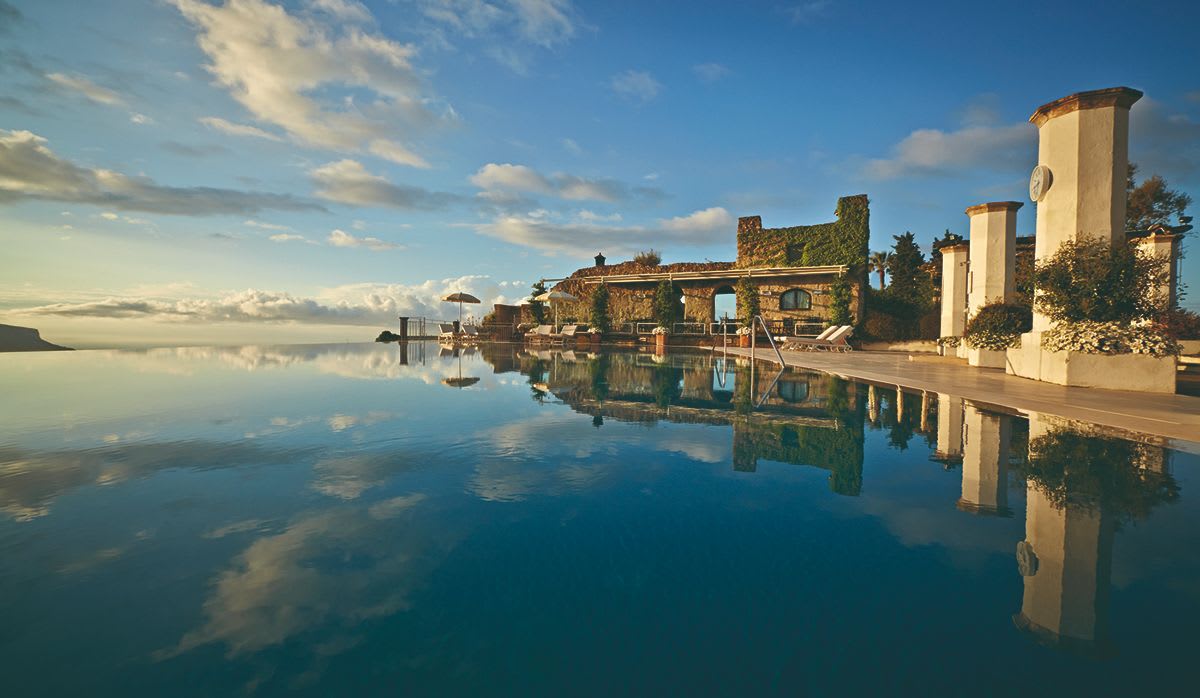 Belmond Hotel Caruso
​Piazza San Giovanni del Toro 2, 84010 Ravello (SA), Italy
+39 089 858 801
reservations.car@belmond.com